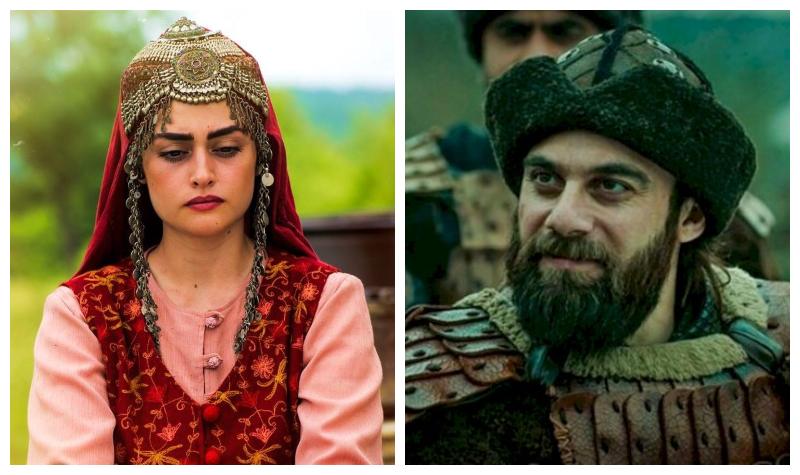 Ever since the Turkish drama Dirilis: Ertugrul went on air in Pakistan, desis have been awestruck by the story line and the powerful characters. Now however, it seems that their love for the soap opera has reached across the border as Turkish actors Haleema Sultan and Dogan Bey have expressed their desire to visit Pakistan to meet their fans in the country.
Esra Bilgic who plays the lead character of Haleema Sultan interacted with her fans on her latest Instagram post.
The 27 year old thanked her fans for praising her acting and supporting her role in the drama.
While responding to one of her fans Turkish actress shared that "I'm waiting excitedly to meet you all in Pakistan."
Nevertheless, she won't be able to come to Pakistan anytime soon because of the situation that persists owing to COVID-19.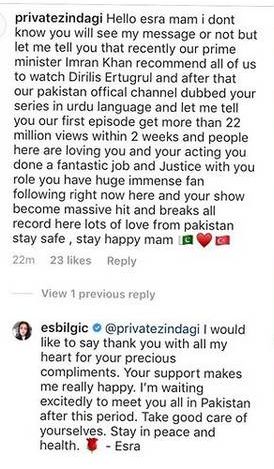 Also Read: Yasir Hussain Says Turkish Dramas Like Ertugrul Are A Threat And People Aren't Happy With Him!
And not just Haleema but Dogan Bey, in an interview shared that he plans to visit Pakistan soon.
Dogan Bey also known as Roshaan because of his character in the concerned play recently called Pakistan as his "second home."
In one of his recent messages he urged his fans to, "Stay home (and) watch Ertugrul."
Are you guys excited as Haleema Sultan and Dogan Bey share their plan to visit Pakistan? Let us know in the comments section below!