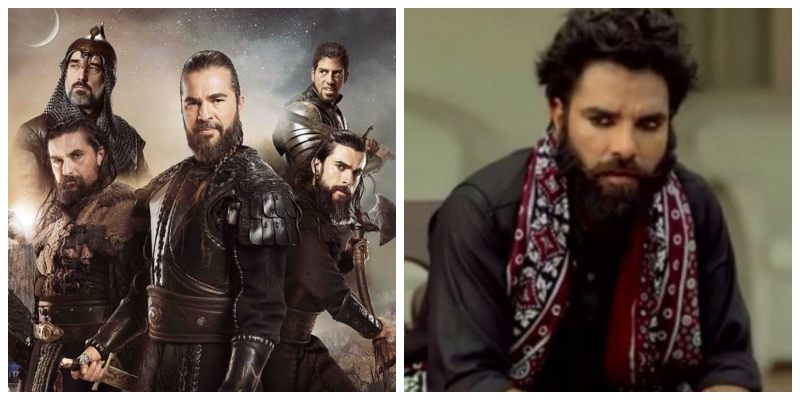 Dirilis: Ertugrul is extremely popular in Pakistan these days and hence, has become a household name. Nevertheless, a few Pakistani actors have shown signs of insecurity and comedian Yasir Hussain seems to be the latest addition to the list.
Yasir Hussain Speaks Out Against Turkish Dramas Like Ertugrul Ghazi On Instagram
In his Instagram stories the actor wrote that "PTV should make a historic drama using our own actors and technicians. Those actors who pay their taxes and are capable. Imported clothes and Turkish dramas both can destroy the local industry."
The actor best known for his comic roles further added that "When your brother, sister, and father will be laid off and Turkish people will be given those jobs, maybe then you'll understand what I'm seeing. PTV is national TV. Keep that in mind."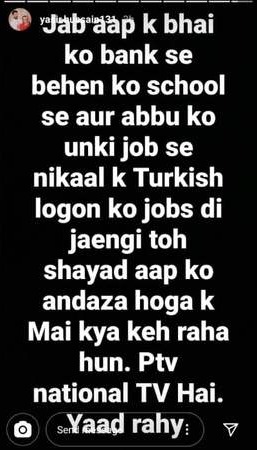 It is not the first time that Turkish content is being aired in Pakistan. Still, never before a drama played on state run PTV (in recent years) has received so much of appreciation.
Anway, Yasir's perspective didn't go too well with the Pakistani fans who were quick to criticize the 36 year old and yes, they weren't too polite in saying what they had to!
Also Read: Ahsan Khan & Armeena Khan Support Ertugrul Ghazi's Cast As Desis Continue To Moral Police The Actors
Also Read: Hina Parvez Butt Compared Maryam Nawaz Sharif With Ertugrul & Then This Happened
But of course, Yasir Had His Supporters Too!
Do you agree with what Yasir Hussain had to say about Ertugrul Ghazi or do you have a different perspective? Share your views in the comments below!