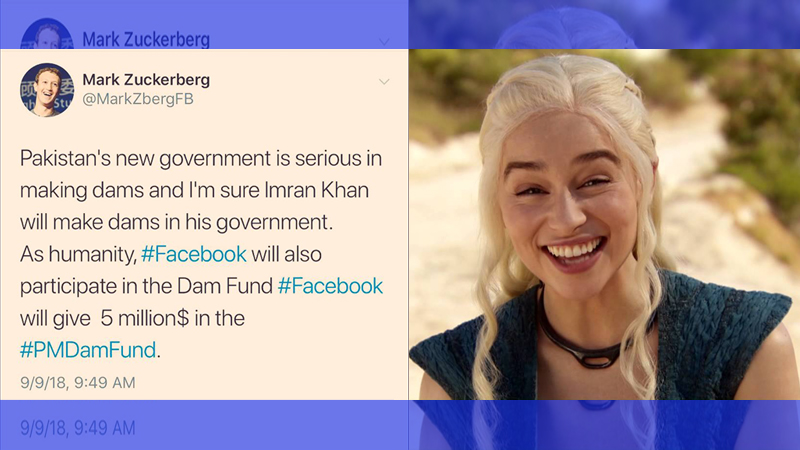 Four days ago Prime Minister Imran Khan announced PM's dam fund and urged Pakistanis especially overseas' to donate as much as they can for the cause. The address also revealed the merger of CJP's and PM's funds set up to build Diamer Bhasha and Mohmand dam through crowdsourcing. Following the development scores of people have come out in the favor of the initiative which is obvious. However, what is not obvious and hilariously weird is that some Pakistanis have gone into a frenzy and have started doing what Donald Trump hates the most i.e. spreading fake news!! Here's a list of all the fake dam fund donation tweets that have kept Pakistani internet abuzz for the last 2 days.
Read: Jahangir Tareen Memes Are The Funniest Things Happening On Pakistani Twitter Right Now!
It all started when Shahid Khan aka Shad Khan, a Pakistani-American billionaire businessman was rumored to have donated $1 billion for the funds.
Pakistani Origin U.S based billionaire Shahid Khan made pledge to Contribute $1.00 Billion as donation towards construction of Dams in Pakistan…… #DamsForPakistan pic.twitter.com/HWVoUrrkBa

— Mujahid Ahmed-🦅 (@CallSignMujahid) September 8, 2018
The news spread like a wildfire, reaching our Facebook and even Whatsapp! The action led to more such fake yet funny revelations and meme makers since then, are having a field day.
Read: 3 Funny Things Likely To Happen After Twitterati Share Excerpts From Reham Khan's Autobiography
Beat this BC
😁😁😁😁#DamFund #DamsFund pic.twitter.com/VeaNSmmCR8

— عتیق الرحمن (@AttiqChaudhery) September 10, 2018
A "Bill Gates Twitter account" has just announced it is donating 3 million dollars to Pakistan's Dam Fund. To all the uncles & aunties on whatsapp/Facebook, please don't forget to share this news in all the whatsapp groups you're in and on your fb profile Thank you#DamFund pic.twitter.com/zxJzk81qBw

— دانیال Daniyal زیدی (@GuyPaki) September 11, 2018
https://twitter.com/LioM10_/status/1039171738209271810
Breaking: After Shahid Khan and Mark Zuckerberg, another US billionaire, Tony Stark, announces massive donation for PM's dam fund. pic.twitter.com/zDKW8AFRS3

— Nadeem Farooq Paracha (@NadeemfParacha) September 9, 2018
https://twitter.com/Kasheer_suneel/status/1039159307219214336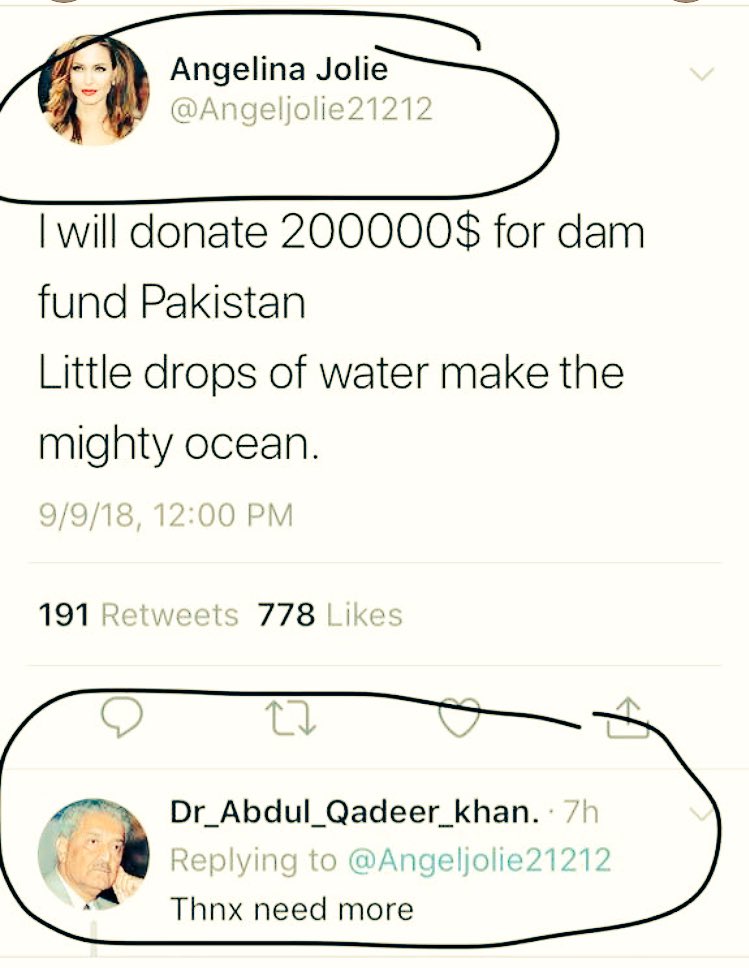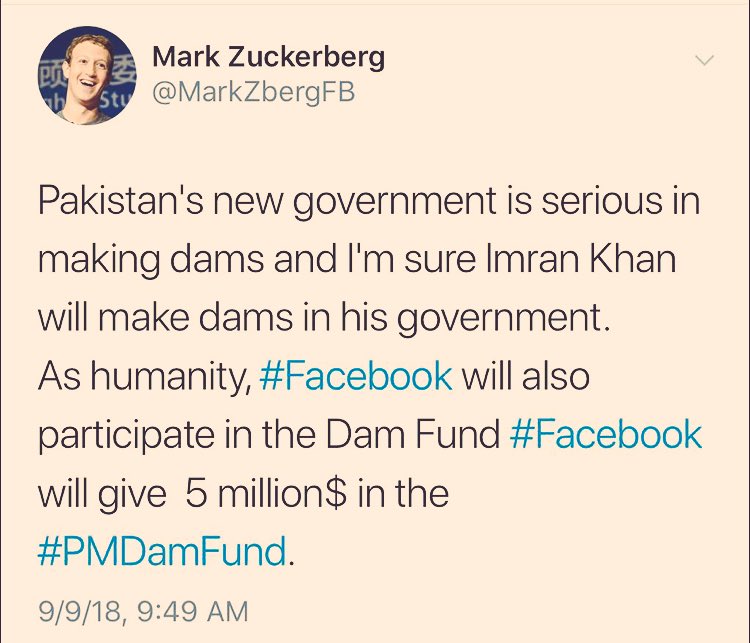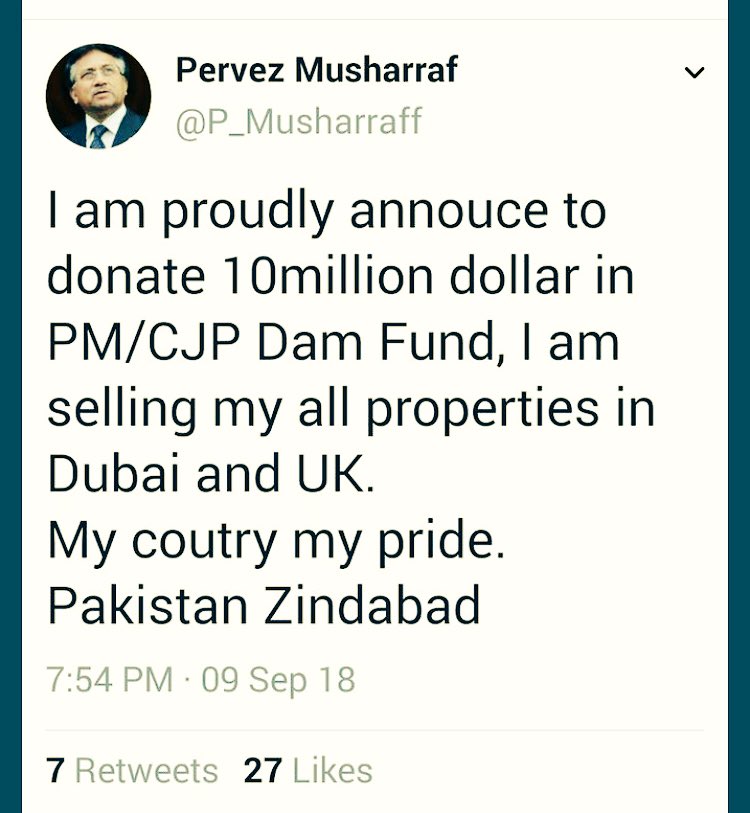 Some even got away with photoshopped receipts! Just click on this tweet and read the replies!
https://twitter.com/iamAashirHashmi/status/1038273174704742401
Whether you're team contribution or no-contribution, you cannot deny the fact that these fake dam fund donation tweets are actually hilarious and so, one cannot help but forward it to their friends for a good laugh. That being said, while passing on any such news, kindly make sure that your friends know its a sham because spreading misinformation is the last thing we should indulge in for the sake of fun!
Read: Miss Meera Jee, Who's Running Your Twitter Account?