In the last couple of years we've seen a thriving trend of food, literature and music festivals returning to Pakistan following a long period of almost no social gatherings due to the country's uncertain law and order situation. One of these festivals is FACE Music Mela, organized every year in Islamabad since 2014 by the Foundation for Arts, Culture and Education (FACE) in a bid to celebrate diversity through music.
A brainchild of Zeejah Fazli, Music Mela is a mega project of FACE, which was supported by the US Embassy in the initial years. FACE Music Mela not only aims to give a platform to national artists creating niche genre music but has also brought international music home by inviting ensembles from all over the world.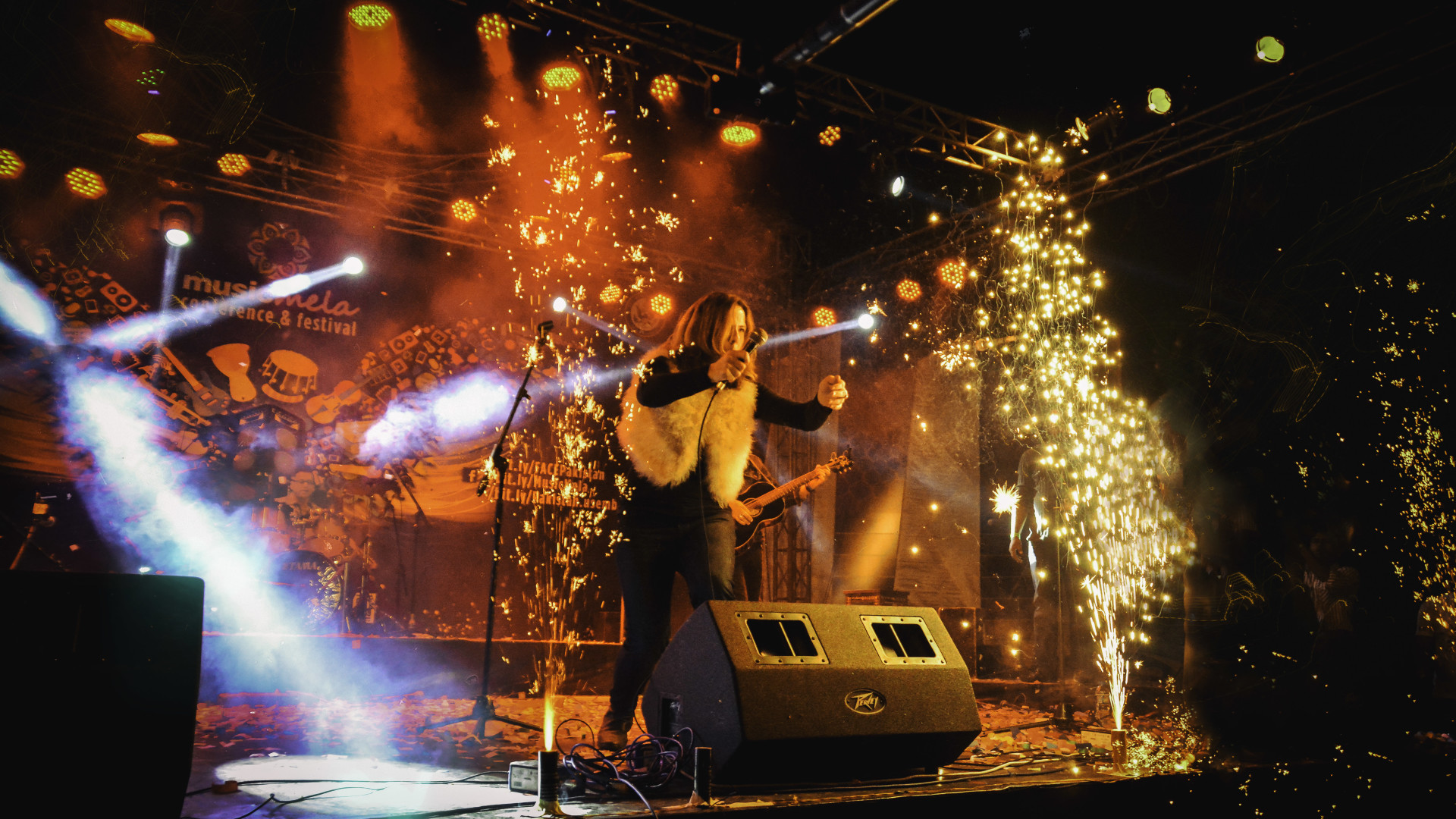 A self-sustained brand now, the 5th edition of FACE Music Mela is all set to hit the capital this weekend and we simply cannot contain our excitement! This time it's going to be bigger, better and more lit than ever! Why do we say so? Here, have a look!
Read: Pepsi's Latest TVC Is Insanely Nostalgic And We're All Hearts!
1. Sajjad Ali is Coming Bruh!
I mean who in the world misses an opportunity to witness a legend like Sajjad Ali performing live! The man who needs no introduction, Sajjad Ali is undoubtedly one of the biggest stars Pakistani music industry has seen with numerous hits to his credit like Babiya, Chief Saab, Bolo Bolo, Laari Adda, Paniyon Mein, Har Zulm, Chal Rehn Dey and Tum Naraz Ho to name just a few. With Sajjad Ali's performance as the show headliner, there is no excuse for you to not to be at the FACE Music Mela 2018 this weekend.
Other big names in the line-up include Aaroh, Bilal Khan and Zoe Viccaji.
Read: 5 Highlights From The Lux Style Awards 2018 You Should Know About
2. Biggest PSL Screening in the City
Now I know most of you are worried about the PSL final to be played this weekend. Don't worry child, we've got you covered! Guess where in Islamabad you can see the biggest live screening of PSL Final? Yes, you are right! FACE has arranged a PSL screening session as well so that you don't miss out on the final while experiencing the coolest gig night in the capital. Another reason for you to be at FACE Music Mela 2018!
Read: This Team Deserves An Award For The Best PSL Anthem Of The Season!
3. Unforgettable International Acts
One of the most prominent features of Music Mela is the inclusion of international acts which, not only brings foreign artists home but also puts the festival on the world map. This time it's no different except for the fact that FACE Music Mela 2018 will feature a greater number of foreign performers than have been in the past editions.
Senegalese music sensation, Modou Touré, Mary McBride from USA, UK's DJ Roxx Remora, Maria Rumińska and Kamil Rogiński from Poland and Sandor from Hungary, are among this year's line up. Do you really want to miss that? I don't think so!
Read: Can We Talk About How Jaw Dropping Is Patari's Baajay Aur Ballay?
4. There's Something for Everyone!
This is the part that I love the most about Music Mela. A conscious effort is made every year by the organizers to make sure that diversity rules the festival; be it in the form of genre, culture or language. From rock to classical, folk to EDM, Qawwali to Pop, FACE Music Mela has something for everyone. This inclusivity makes the project one of its kind and emphasizes the harmony in diversity – an attribute we need to be more appreciative of as a nation.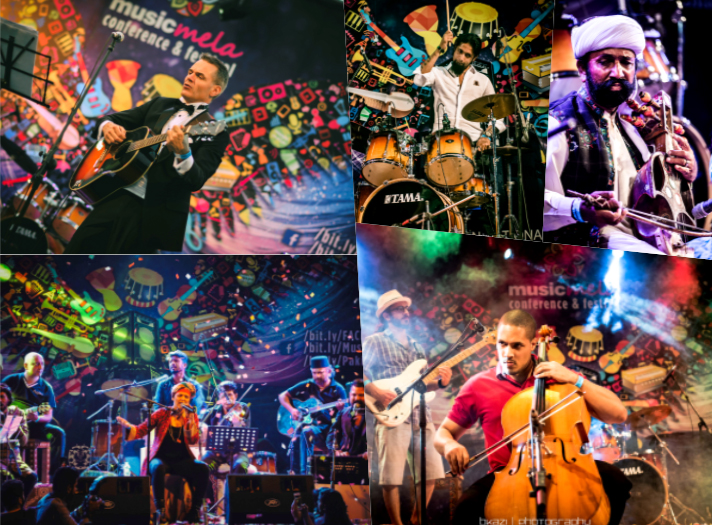 Also, there's food involved! So, my dear foodies, why eat Ghar Ki Daal when you can have Bahar ki Murghi! (Wow, I am a bad influence! 😛 ).
Read: If You Haven't Heard These 15 Classic Pakistani Songs, Are You Even Pakistani?
5. A Festival With a Cause

In order to further the international #MeToo campaign and the Pakistani version of it Mein Bhi, FACE will be highlighting the issue of sexual harassment this year. Not only is the foundation urging people to speak up against the ill using, #NoMeansNo but there will also be a booth set-up to report any case of harassment.
Knowing the fact that many people especially women feel discouraged to be a part of festivals or concerts due to the fear of harassment, such an initiative is sure to set a precedent for other organizations to follow so that a safer environment can be offered for everyone to enjoy. Discussions like these are the need of the hour and FACE's attempt to use the Music Mela platform to add voice to the worldwide campaign is an idea that deserves applause. So, please come out of your houses on the 24th and 25th of March and show your support to the cause by marking your attendance at FACE Music Mela 2018.
Read: Reactions From The Star Studded Premier Of Allahyar And The Legend Of Markhor
And now that I have given you a few of the many reasons why you must visit FACE Music Mela 2018, here's the link for all the details you need to buy yourself and your friends passes to the event.
http://tickets.taazi.com/e/16/face-music-mela
See you there!