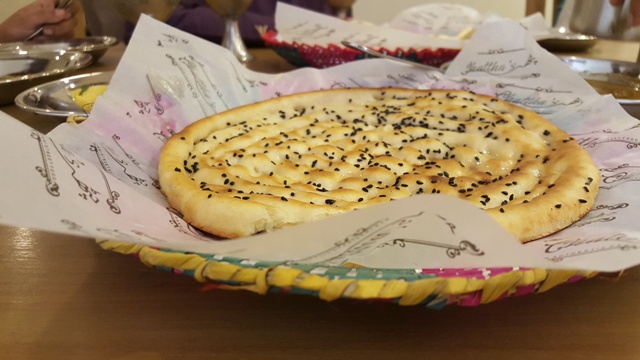 There was a time when some of my friends would embark on a four hour journey at the break of dawn to enjoy an authentic desi breakfast in Lahore. After sufficiently stuffing their bellies with halwa-puri and nihari-naan, they would set back to Islamabad wondering when again would they find the energy for the next breakfast adventure.
However, just as Islamabad's landscape (thanks to the Metro bus!) and the size of its population have  significantly changed in the last five years, so has the variety of eateries in the city. Gone are the days when a craving for a hearty morning meal could only be satisfied on Sundays (when selected outlets offered halwa-puri)  or (as was the case with my adventurous friends) with a trip to another city. Today's Islamabad has everything from high-end continental restaurants to small eateries that offer the most mouth savoring traditional cuisines.
However, while new places are opening up virtually every week, there are few that stand out and are able to sustain the good will of their food-loving customers. One such place is most definitely Chattha's.
The brain child of Waqar Chattha, a young entrepreneur who seems to love food as much as those who frequent his restaurant, Chattha's is certainly a feather in Islamabad's cap.
Situated in Tariq Market, F-10/2, Chattha's makes its customers feel comfortable at once. Very often one will find Waqar Chattha himself waiting to greet his customers at the entrance and helping them get seated. The traditional décor is a wonderful way to keep the guests busy while a server fetches the menu.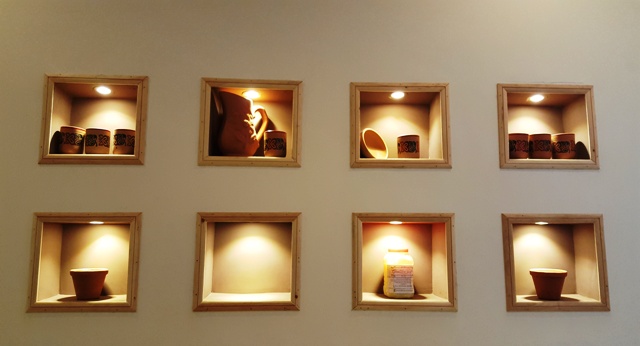 Wanting to taste a little of everything on the breakfast menu, we ordered beef nihari with kalwanji naan, two servings of halwa, puri and channay, an omelet, doodh patti and of course sweet lassi. To say the least, we weren't disappointed. The fact that the puris were not drenching with an unhealthy amount of oil and the nihari was not oozing with an unwanted amount of ghee certainly worked well for me and my family. Every mouthful brought the taste buds to life with the food's rich flavor; the fact that everything was available in hearty servings was an added treat.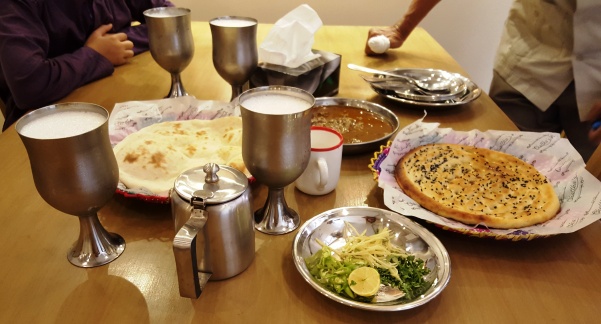 The only thing that served as a little bit of an inconvenience was the absence of high chairs for babies. Balancing a restless toddler on the lap while reaching out for food was not just an issue for me but for most of the guests since each table had at least one uneasy parent who neither wanted to let go of the baby, nor the food!
All said, whether you're among those who live to eat or among those who allow themselves a cheat day only once in a blue moon, Chattha's is definitely worth your visit!