I have found my money missing thrice from my bank account while dealing with two different reputable Pakistani banks during the last three years or so. Worst still is the fact that my brother has had a similar experience during the same period while banking with this institution that claims to be the best in country.
Also Read: We All Have Experienced These Funny Embarrassing Moments Once In Our Lives!
Keeping in view of the aforesaid, I have no doubt in mind that banking in Pakistan is no longer as safe as it used to be and hence, there is a need for the customers to remain vigilant.
Here is a look at top three things you must do while banking in Pakistan.
3. Subscribe for SMS alerts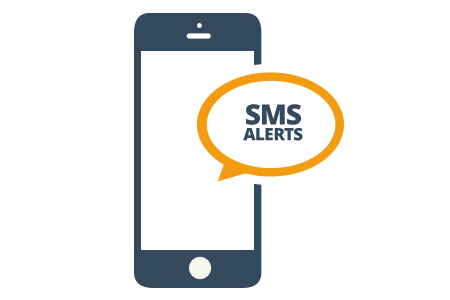 27th of November, 2017 I found out through an SMS alert that an amount of nearly 24,000/- PKR had been withdrawn from my account. I immediately checked with the helpline to see what had happened and was only able to find out that the withdrawal had been made via a debit card from Jakarta, Indonesia when I was still in Pakistan and when the debit card was right in my pocket!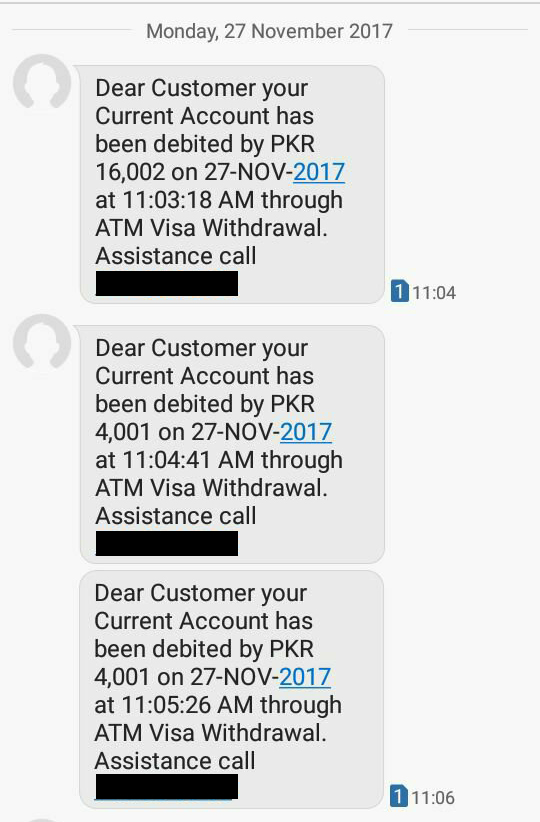 I Immediately went to the concerned branch, pinned my debit card as a proof of my existence in the country and completed whatever formalities there were to claim the amount back.
Also Read: Consumer Advice | Part I | Want To Buy A Car? Here is How to Examine its Exterior
SMS alerts hence, are a quick way for you to find out whenever a fraudulent payment is made through your account. So, do remember to subscribe to this service while banking in Pakistan.
2. Phone Banking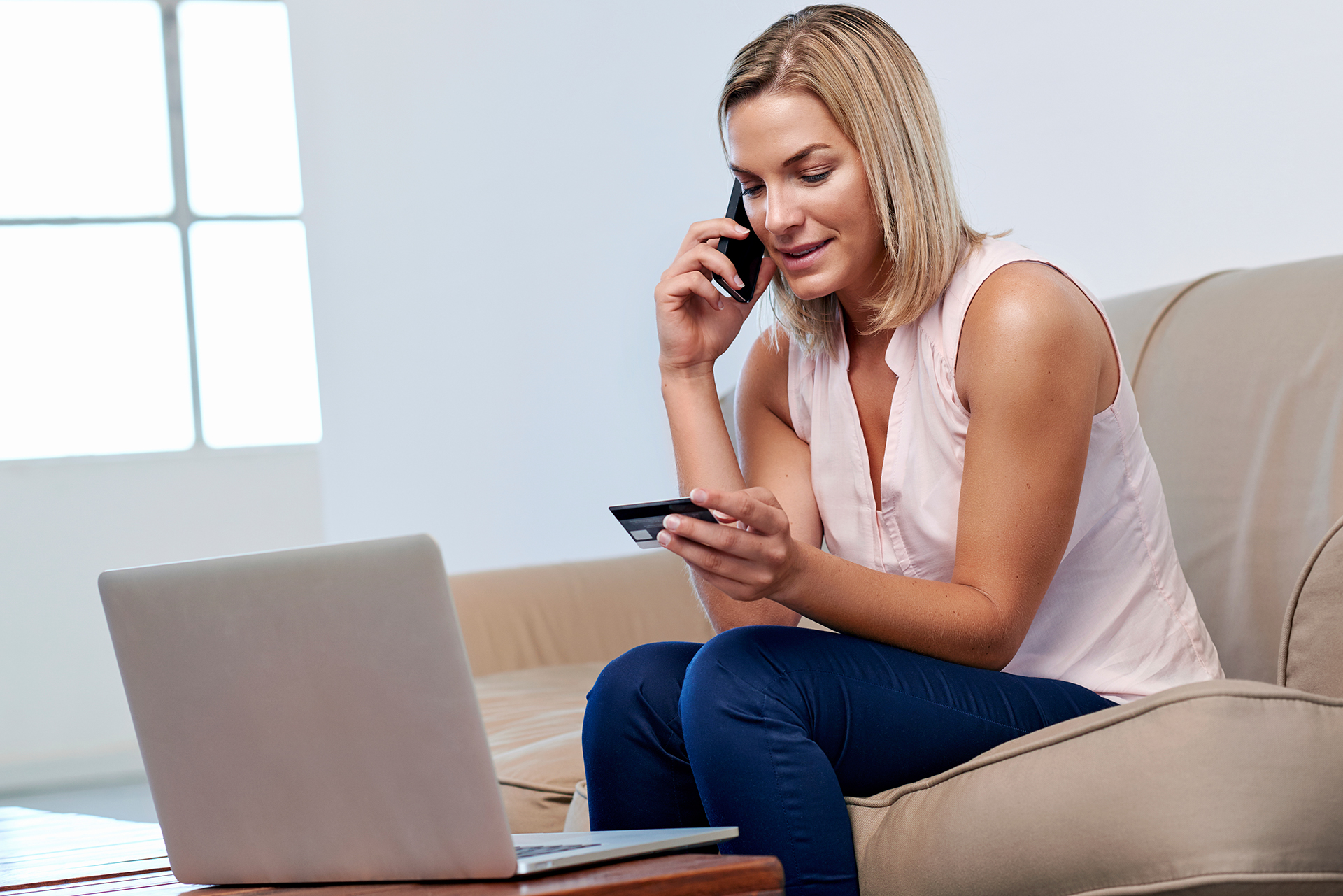 A month after the aforesaid incident I rang the concerned bank's helpline to see if my disputed payment had been reimbursed. However, I was only able to find out that yet another amount of nearly 24,000/- PKR was missing from my account. Since, there was a bank holiday I immediately filed a complaint with the helpline official and asked him to put my bank account on alert so that no further suspicious deductions could be made.
Also Read: 3 Types of Employees that are a Supervisor's Nightmare
Despite subscribing and paying regularly I had not been prompted via the SMS service for the transaction. Therefore, it is important to know the bank's helpline numbers and check with them the account's balance every 15 days or so. Trust me mates, this is the only way you can survive banking in Pakistan!
1. Bank Statements
Once the banks opened I went to the concerned branch, told them that I had had enough and that I was going to issue them a legal notice and lodge an FIR against them if they don't return my amount immediately and if they continue to make deductions from my account without my consent.
Also Read: We're Loving How PIA Spread Christmas Cheer On-board This Flight!
They argued that it wasn't their fault however, they had no answer to give when I asked them if their security management needed to improve. I asked for my bank statement only to find out that the mode of transaction for the second incident of the fraudulent payments was unknown and the statement just showed "DUPLICATE EXC".
Also Read: 3 Kinds of People You Meet in Government Offices
Here  is a look at what I mean.

The officials tried explaining that it was a system error but when I asked them if they were sure and if they new what "DUPLICATE EXC" stands for, they had no answer to give again and two different officials instead consoled me by informing that they were so perturbed by the development that they checked their own accounts to ensure that nothing similar had happened with them!
Subscribe for e-statements anyway or get hold of your bank statement at least once a month to know what is going on. It is just obvious that Banks in Pakistan need to upgrade their security mechanism and thus, cannot be trusted for now!
Also Read: Is It Really Important to Own Expensive Brands?
Fraudulent transactions shown in the bank statement above that took place on the 29th of December, 2017 (or system error as the bank officials claim it to be) was reversed on the 2nd while the previous transactions dated 27th of November, 2017 were reimbursed after more than a month on the 4th of this month. However, I feel the authorities concerned only began taking notice of my complaints once they realized that I was serious about initiating legal action against them.
I really feel like mentioning the name of the bank here but choose not to do so because I feel those responsible will eventually be able to hide their incompetence by finding a couple scapegoats and by punishing those salaried employees of the organization who were not really at fault!
Also Read: Consumer Advice | Part II | Want To Buy A Car? Here is how to examine the engine