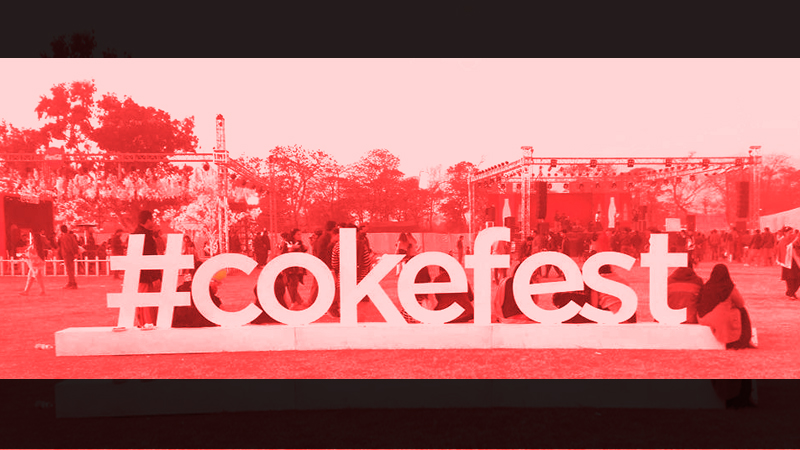 After the successful conclusion of Islamabad Eat 2017, just when we thought that things could not get any better, in came Coke Fest to take food games to another level. Expectations were high from this food plus music gala for obviously the bar set by Islamabad variant of Eat festival. But did Coke Fest really live up to all the hype and expectations? You are about to find out.
Also Read: In Pictures: Karachiite's Review Of Islamabad Eat 2017
We reached the venue at around 12:45 hrs and to our surprise we found all the stalls closed, although the given opening time of the event was 12:00 hrs. Considering the fact that we didn't have had breakfast and our stomachs were growling, the wait made us a little grumpy in the beginning. However, the optimist people we are, my friend and I decided to use this time to find us a good seating spot and we somehow ended up in a fancy gazebo. However, unfortunately we were soon asked to leave the place by the authority.
Then, after waiting for good 15 to 30 minutes we finally kick started our food journey that I might never forget for all the right and the wrong reasons.
1. Tortilla Wrap from Johnny & Jugnu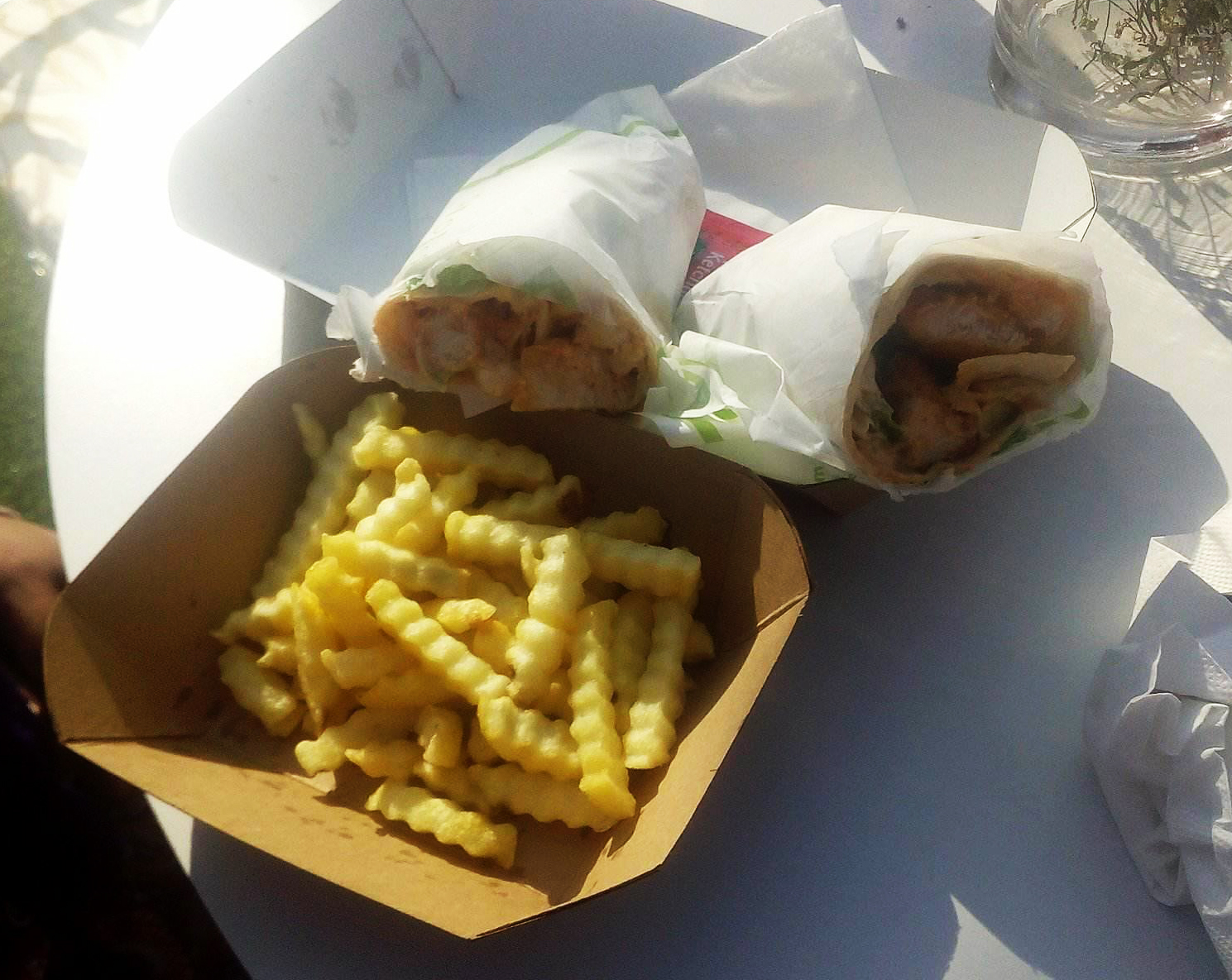 First up was customized Tortilla Wrap from Johnny & Jugnu (Lahore based eatery) with which I chose garlic and chipotle sauce, extra cheese and fries as add-ons. The portion of the meal was enough to feed two adults and that too for a good price value. For me, it was not the size but the taste which made it highlight of the day. A scrumptious snack with chicken that was crispy from the outside yet soft and juicy from the inside; sauces were rightly suggested by the man behind the counter. I could not ask for a more balanced amount of spices.
2. Churros From Churro Churro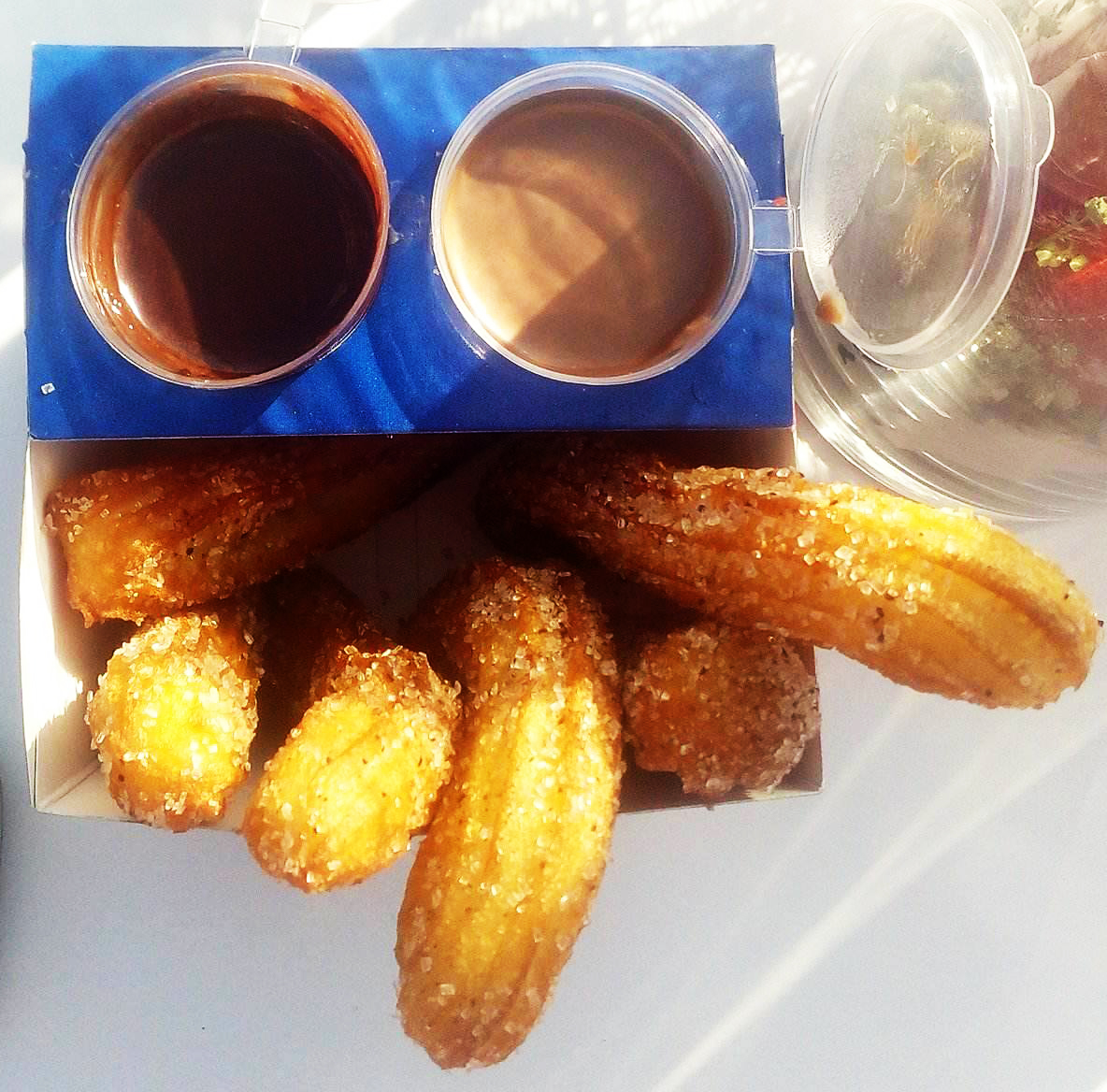 Again a Lahore based food outlet, I went for classic Churros from Churro Churro and opted for Peanut Butter Choco sauce and Nutella sauce to go on the side. Although soft and not-too-oily, the churros were covered in too much sugar, so much so that I had to dust them off before eating. Peanut Butter Choco sauce was hands-down a winner!
3. Truck Chai and Peri Peri Bites from Chai Kada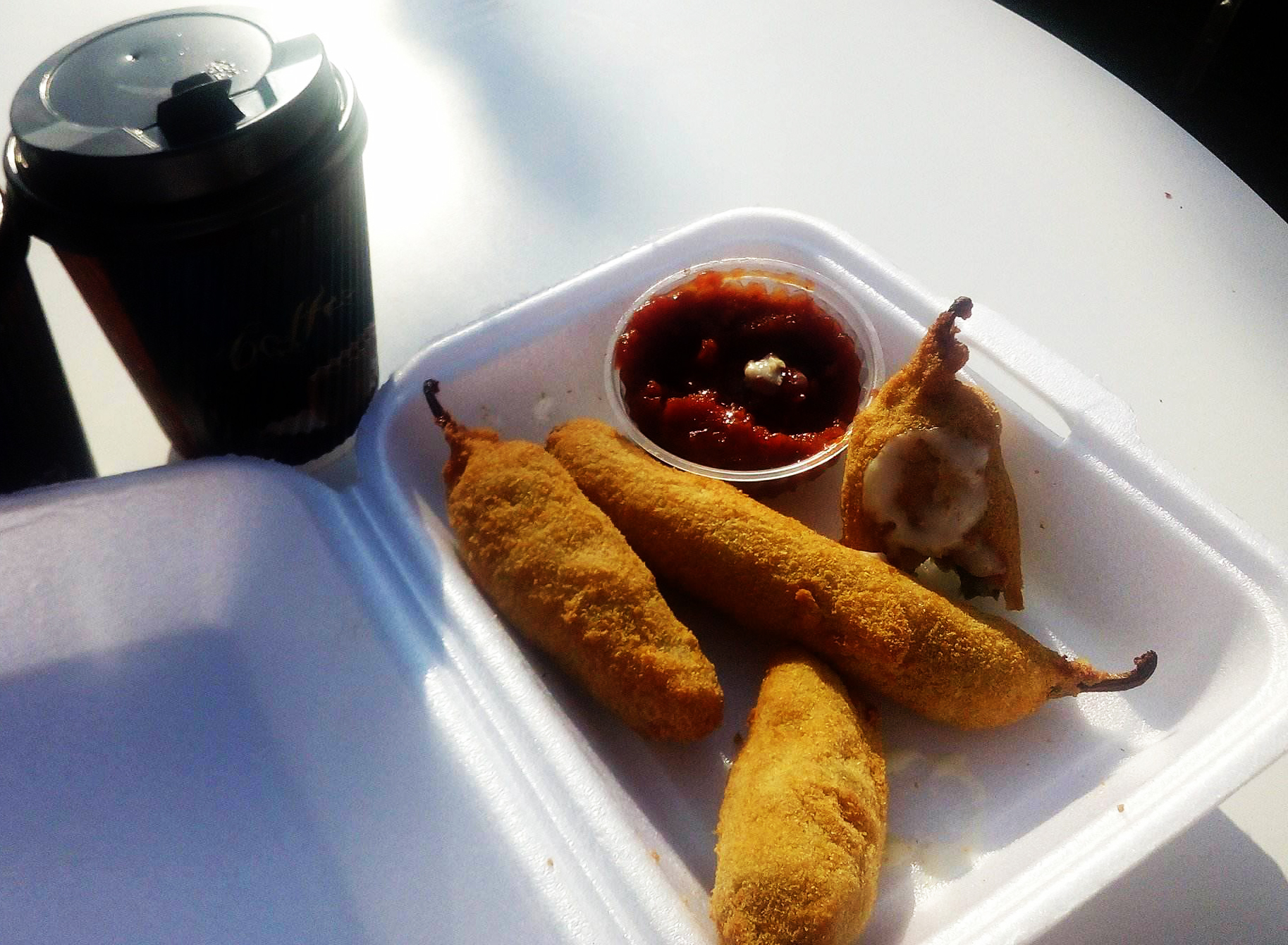 A strong take on Chai (tea) with Jaggery as a sweetener, this hot drink tasted perfect in Islamabad's winter. The Peri Peri bites though were bland in taste. It felt like I was chewing plain chillies just to hurt myself like Salman Khan did in Hum Dil De Chuke Sanam.
4. Fish Tikka & Paan from Rewaiti Cuisine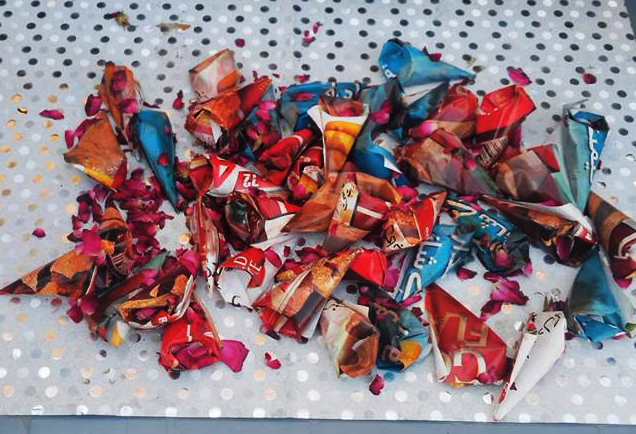 As good as it looked, Fish Tikka was nothing but sheer disappointment. Flavour and smell, both made us regret the purchase. Paan on the other hand was exactly how it should be, mouth freshening.
5. Chocolate Cake from Sucre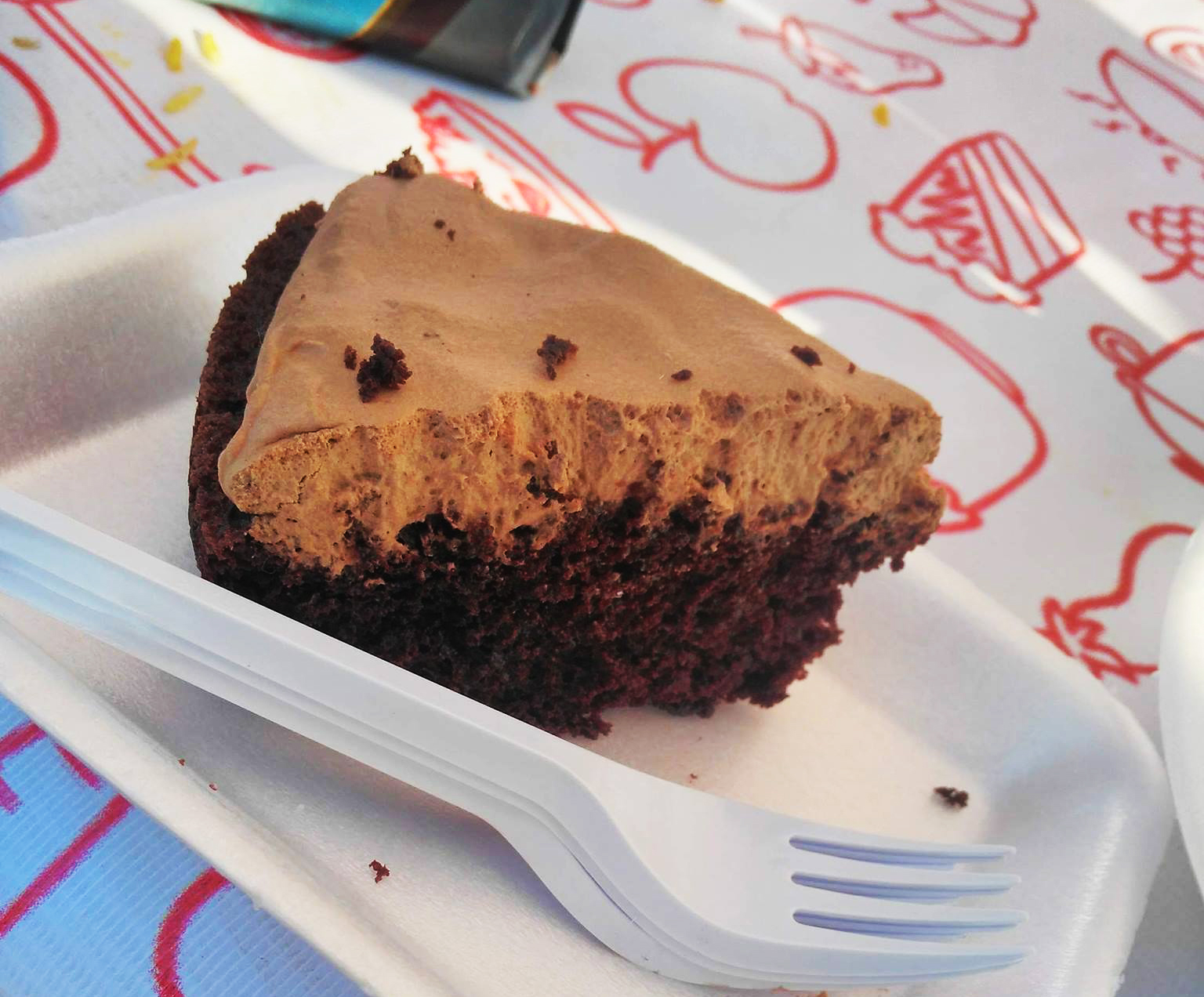 Their best-seller for all the right reasons, this Chocolate cake was a piece of heaven on Earth. Moist, balanced and finger licking good, Sucre gave me one of the best desserts of the night.
6. Chicken Biryani from Mastana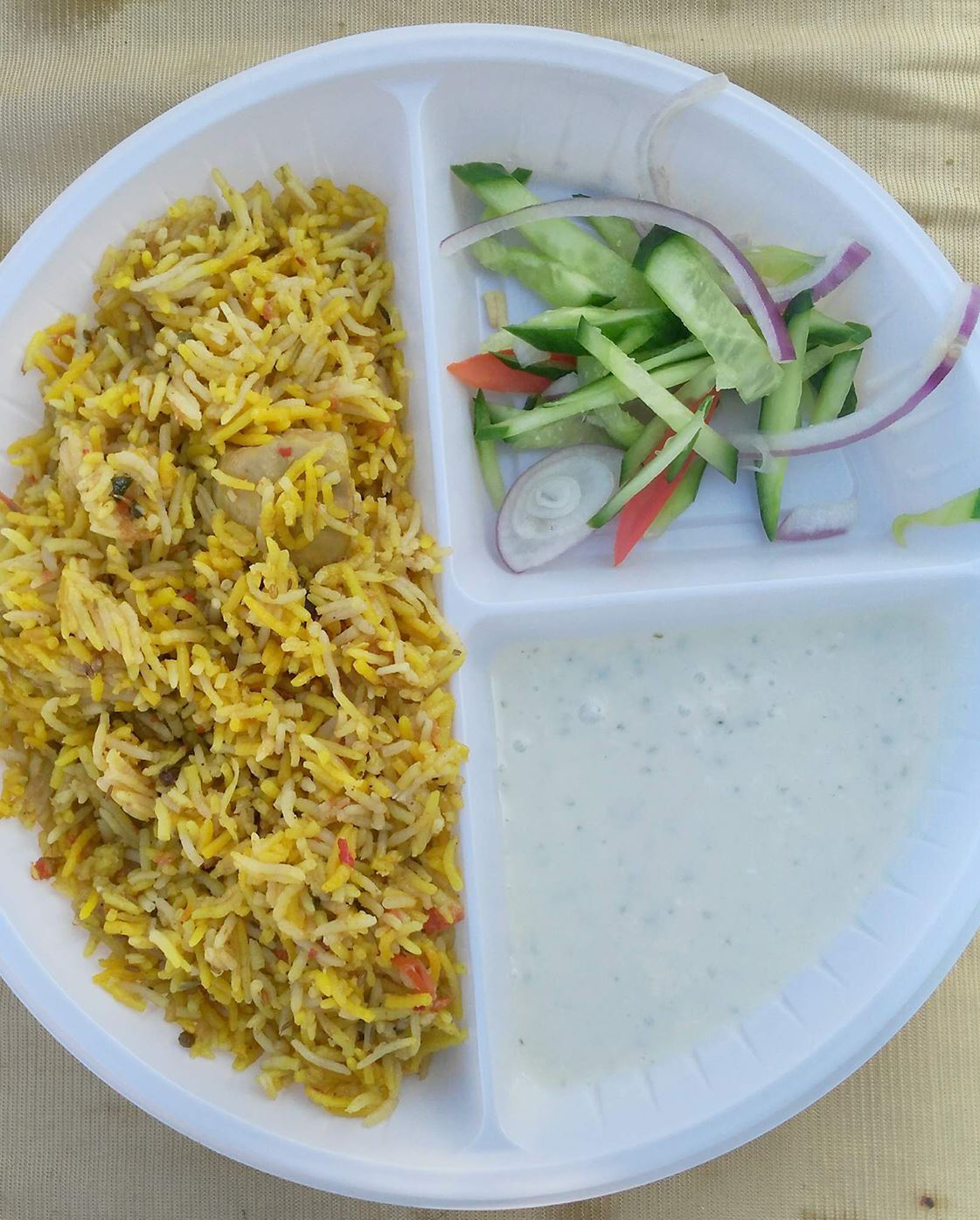 For those who know me well, have an idea of how sensitive the Biryani issue is in my life. Being a Karachi-ite living in Islamabad further exacerbates the situation for me. Nonetheless, on my friends' and Mastana's guy's insistence I decided to give it a try and I have never been more proud of myself for being such a sport. It was indeed a pure Karachi style Biryani. I left the stall as a happy and satisfied customer. Rock on Mastana!
7. BBQ Paratha from Whattay Paratha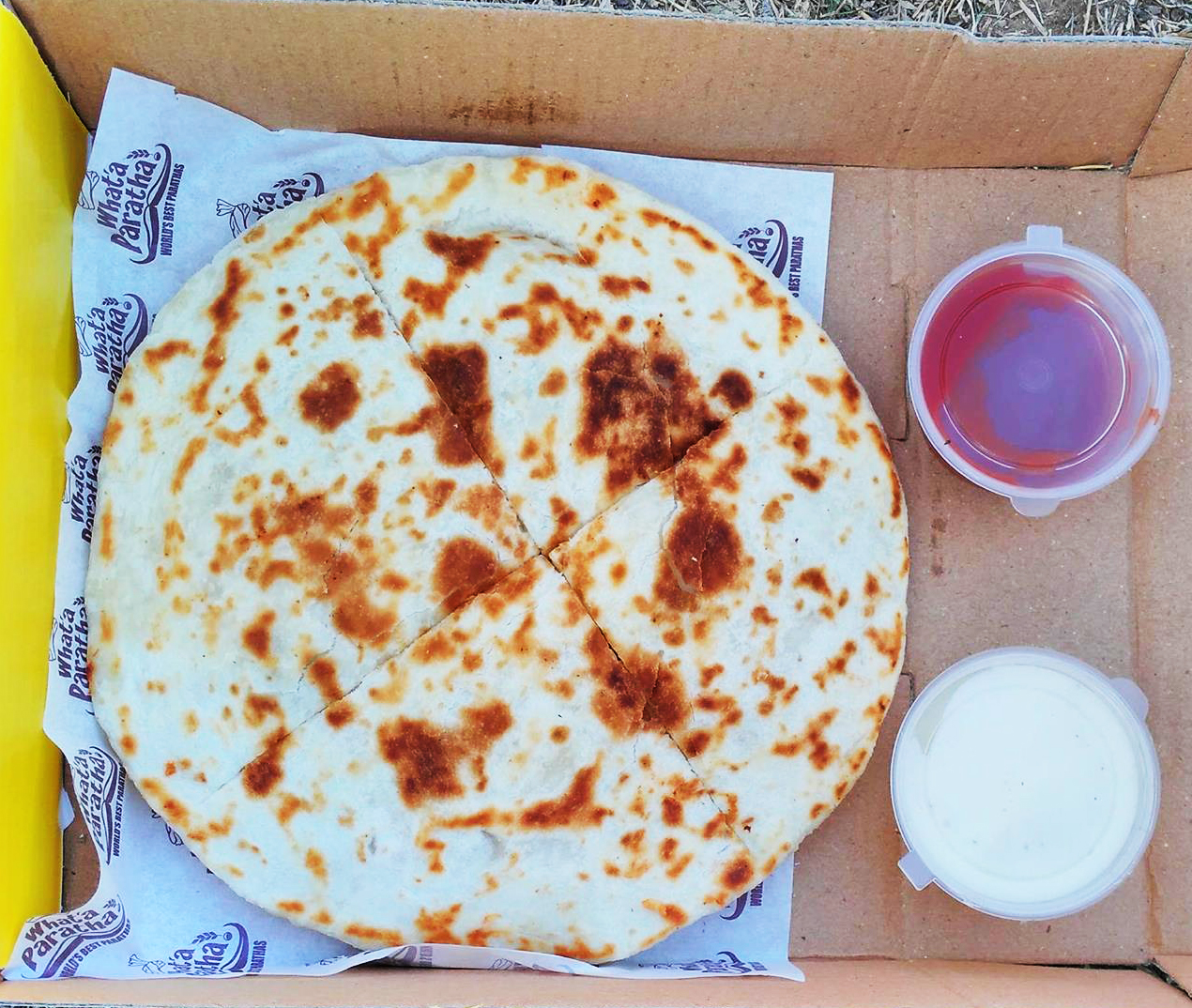 I seriously had heard many good things about Whattay Paratha, reason why it sat on top of my must-taste list. To my distaste, it turned out to be nothing extraordinary. It just existed there like a lamp or a side table. A bigger turn-off was their guy at the counter who was not only snubbing his fellow team members but also being rude to the customers as if he was giving away food for free. More desi sauces on the side might have improved their game.
8. Gulab Jamun from Punjabian Dhaba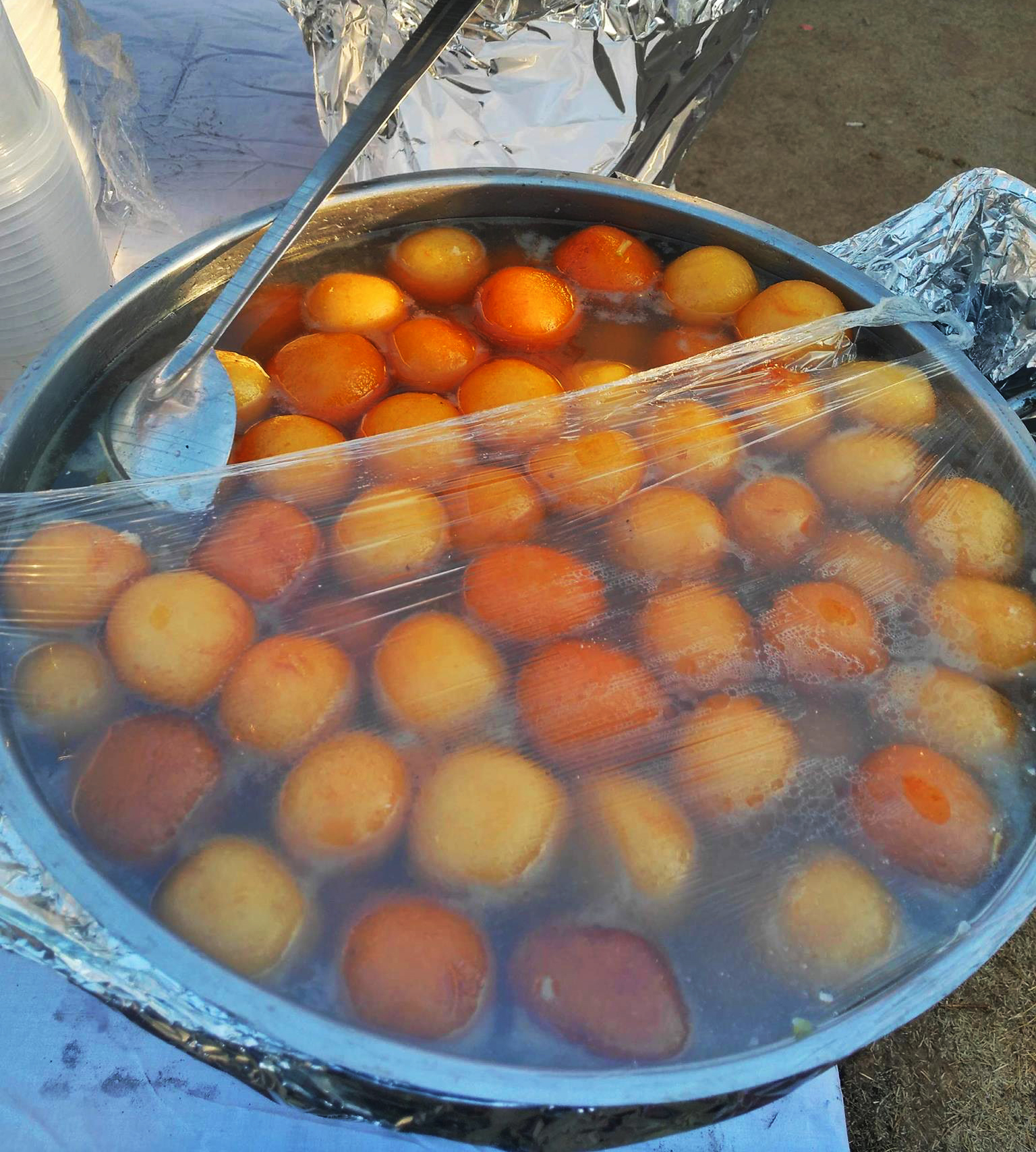 Whattay delicacy! They were soft, golden to brown in shade and melted in mouth. I can easily say that I have never had better Gulab Jamun. As you can tell, I was quite full after having all of the above mentioned food but hey there is always an extra room for dessert and this room was glad to receive these tender Gulab Jamuns as guests. (I think I went too far with the analogy!)
9. Nutella Kit-Kat Ice-cream from Ice Curl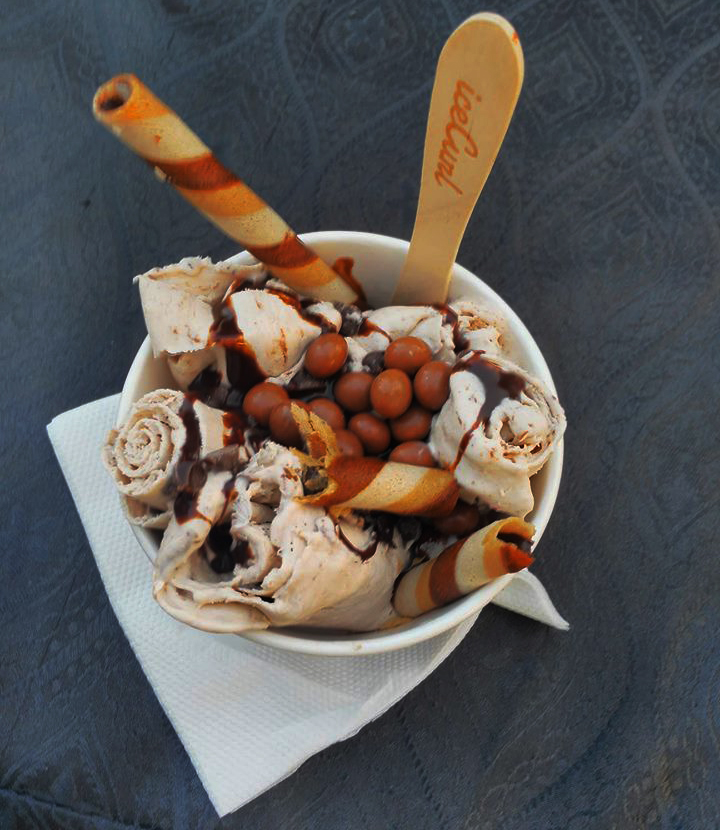 Ended my day with this beauty! Since I am team anything-chocolate-tastes-great, I didn't have much feedback on it except that I wished they had used more Kit-Kat and Nutella. Still, I loved every bite of it.
Also Read: All You Need To Know About Islamabad Eat Before It Ends Tonight
I had tasted Chattha's, Awesomosas and Pop-Nosh only a month ago, so I went for newer stalls. Having said that I still feel bad for not being able to visit Arif Chatkhara House. By the looks of it, they surely gave others a run for their money. Moreover, one major drawback of visiting the carnival at day time was that I missed out on the concert.
WHAT WENT WRONG:
Like Islamabad Eat, Coke Fest also lacked in providing enough number of chairs and tables for people to sit. This further created an upset when large number of people were forced to sit on ground due to unavailability of seats while organizers enjoyed a whole fancy gazebo to themselves surrounded by bouncers. Reflected bad on the management!
Also, since it was Coke sponsored event, I was expecting uninterrupted music throughout the festival. However, the organizers kept on turning off the music for one reason or another and no, it didn't happen through prayer times only.
Undoubtedly, Coke Fest was twice the size of Islamabad Eat in terms of number of food outlets and space. Most of the restaurants were Lahore based and so we didn't get to experience much of Islamabad based food start ups. A more inclusive approach may help next time!
All in all, the carnival brought vibrant colors to the foodscape of Islamabad and gave the citizens of the twin cities a weekend that they might never forget!