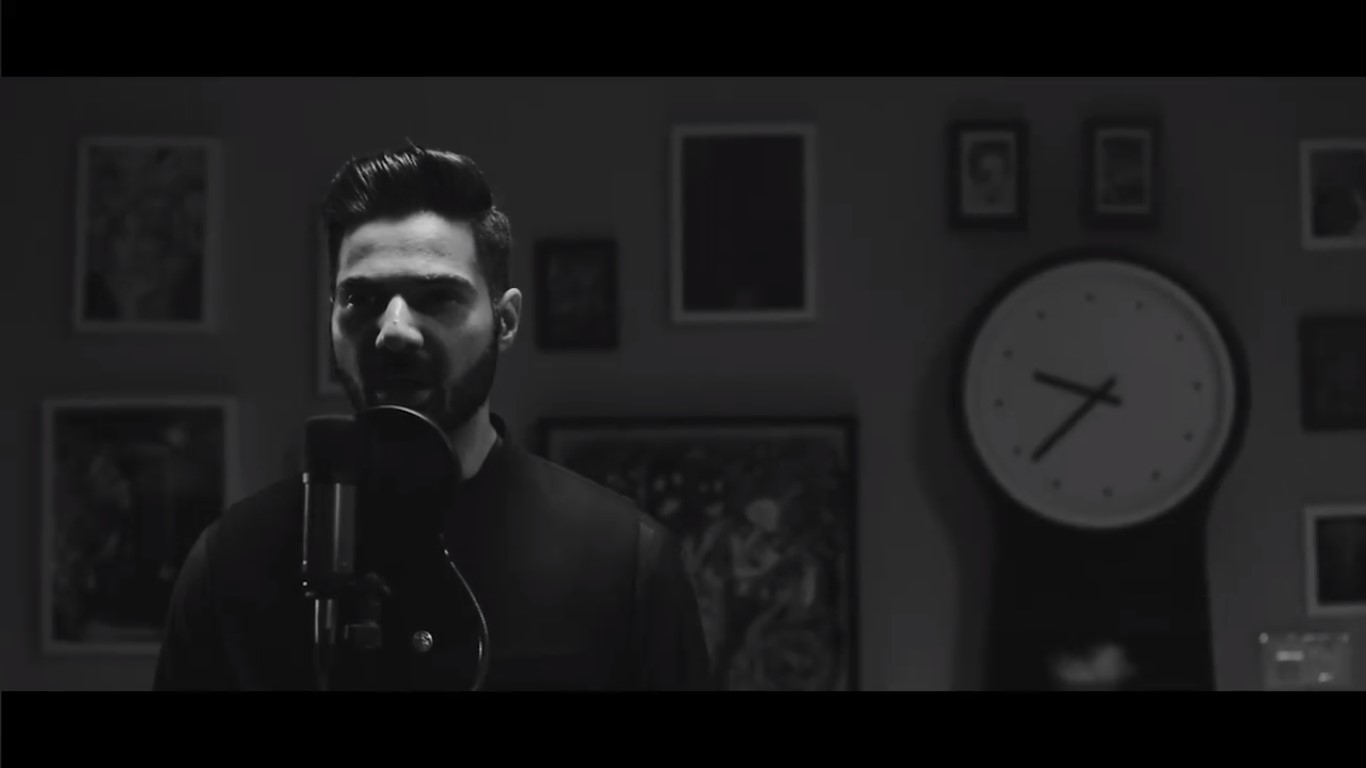 Chester Bennington was without a shadow of doubt among the top rock vocalists of the 2000s. Whether it was his longstanding association with Linkin Park or his stints with Dead by Sunrise and Stone Temple Pilots, Bennington's ability to keep the conflicting emotions in his voice alive while maintaining an exceptionally high pitch made him a musical force to reckon with.
Also watch: Alamdar Khan's Exclusive Interview – Part I
It's only natural then that when the news of his suicide broke in July last year, music lovers across the globe went into a state of shock and mourning. Six months down the lane, Bennington's fans are still coping with his loss and tributes to the rock legend continue to pour in.
Also Watch: An Exclusive Interview with Alamdar Khan – Part 2
Pakistani singer and actor, Alamdar Khan recently released a video covering Linkin Park's Grammy winning single, Crawling. This cover by Alamdar is not only a tribute to Chester Bennington and his legacy but also a way to raise awareness about mental health issues, including depression and anxiety – that eventually became the cause of Bennington's death.
Also Read: 5 Coke Studio Cover Songs which Disappointed Us Big Time!
Although many notes lower than the original single, Alamdar's rendition of Crawling splendidly communicates the anguish and internal conflict that is the heart and soul of the song.
Also Read: Muskuraye Ja From Allahyar And The Legend Of Markhor Is Pure Nostalgia!
Alamdar Khan carries the track effortlessly. He keeps Bennington alive in his rendition while making the song entirely his own. This is no small feat to achieve, especially for a singer whose first language is not English.
Also Read: Wrap-Up 2017: Pakistani Music Had A Good Year
The video beautifully merges snippets from Bennington's performances with Alamdar's act, bestowing the visuals with a sense of oneness.
Alamdar Khan's effort deserves recognition; not only because his soulful rendition is a perfect way to remember, Chester Bennington, but more so because of the underlying issues of chronic anxiety and depression that he strives to highlight.
This effort is especially important since at least 34% of Pakistan's population suffers from depression and anxiety related mental  health disorders. With timely diagnosis, these disorders are easily treatable. However, lack of awareness leaves hundreds of thousands of patients feeling isolated and withdrawn, propelling many to eventually take their own lives.
Also Read: 71-Year-Old And Still Rocking: Renowned Pashto Folk Singer Zarsanga Marks The End Of Patari's Fanoos Series On A High Note!
We really wish more singers and celebrities would come forward to start a public discussion on mental health issues in the country. Alamdar Khan's cover of Crawling is then not just a tribute to late Chester Bennington but truly a service to all those brave souls that are fighting a lonely battle against depression and anxiety.
Bravo!
We care for your mental health. Please read this article to know about therapists and psychologists:

 https://www.betterhelp.com/advice/psychologists/what-is-the-difference-between-a-therapist-and-a-psychologist/ 

BetterHelp is a website dedicated to creating awareness about mental health and providing 

affordable and convenient 

professional counseling.