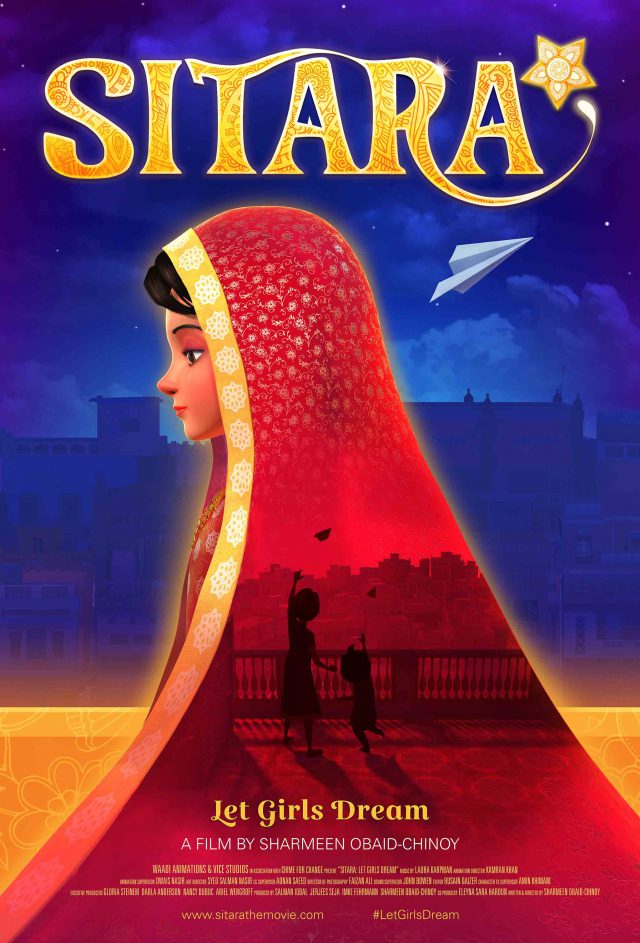 Sitara: Let Girls Dream, a film by Sharmeen Obaid Chinoy is about a girl Pari who dreams of becoming a pilot.
Pari, the protagonist is a 14-year-old child who spends her days making paper planes and reading a book about Amelia Earhart.
Amelia Earhart was the first female pilot to fly solo across the Atlantic Ocean.
Read: 14 Pakistani Women Who Have Made History
Viewers get to see the story of Pari through the eyes of her little sister.
Sharmeen Obaid Chinoy said that the story of Sitara is how a patriarchal system impacts a girl's dream.
"Sitara is more than a film, it is a movement that we want to start across the world, that encourages parents to invest in their girls' dreams, encouraging them to free their girls from the burdens of early marriage."

-Sharmeen Obaid
Sharmeen Obaid is a two time Oscar winning and three time Emmy winning filmmaker. Her films mostly feature the injustice women face in Pakistan. She continues to make Pakistan proud as Sitara becomes the first Pakistani animated film to release internationally.
The film was released in theaters in New York on September 23rd, 2019.
The music for Sitara was composed by Emmy Award-winning composer, Laura Karpman. Gloria Steinem, a women's right activist and Darla Anderson, the Academy Award Winning producer of Coco and Toy Story 3 are the executive producers of the film.
Read: The Case Of Muniba Mazari: Are We Incapable Of Seeing Others Prosper?