I always knew our bodies, circumstances and mindsets are significantly different every five years and that we all experience change one way or the other. Still, because sudden change can leave me stressed and confused, I obviously don't mind it but prefer it to be slow and smooth.
Also Read: Funny Experiences That Only Parents Of Twins Can Relate To
Nevertheless, despite gathering all sorts of advice from friends and family members, when I became a father last month things changed at a rate that I had never expected. I thought I had prepared myself well and was ready to embrace a new chapter in life. However, there are certain things that you only learn when you become a parent.
Also Read: Things Only Girls Living In A Hostel Can Relate To!
Not even a complete month into parenthood, I feel as if everything around me has changed and that I too have changed as a person already. Here is a look at what I have learnt from the experience so far and how it has allowed me to think differently.
3. Going with the Flow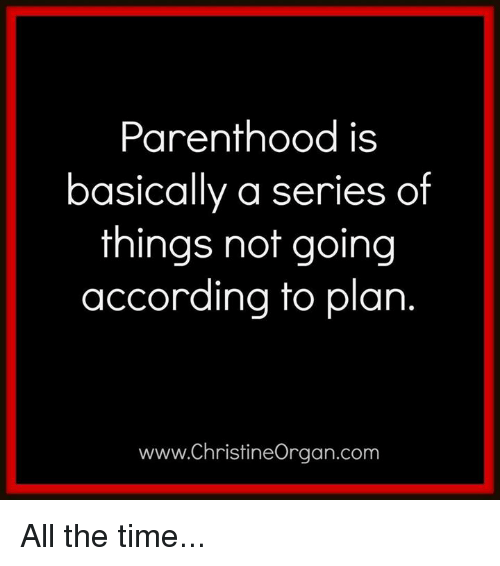 Before becoming a parent I have always believed in preparing an activity plan and then sticking to it. Going with the flow was never my thing. However, now with a pair of twins at home, I have realized that they need my quality time and hence, with little or no time at disposal it is alright to make decisions on the spur of the moment.
Also Read: 8 Times We Channeled Our Inner Joey Tribbiani
I never thought I would be comfortable getting things done that way but whether you like it or not things gotta change!
2. Stronger than I Thought
Before becoming parents me and wife were the kind who were fine with eating little but there was no compromise on sleep. Well, with new born twins at home sleep immediately becomes a thing of the luxurious past.
Also Read: If You Think Islamabad Is A Dead City, Think Again!
3 weeks later the two of us have realized that our bodies have somehow adapted to sleeping less and that had it not been for children, we might never have realized that we were stronger than we thought!
1. In a Better Position to Appreciate Parents
We all know how important it is to respect parents. However, it is only after becoming a parent yourself that you truly learn to appreciate your own parents. Eventually, you understand what they must have been through and why they deserve your affection now that they have grown old.