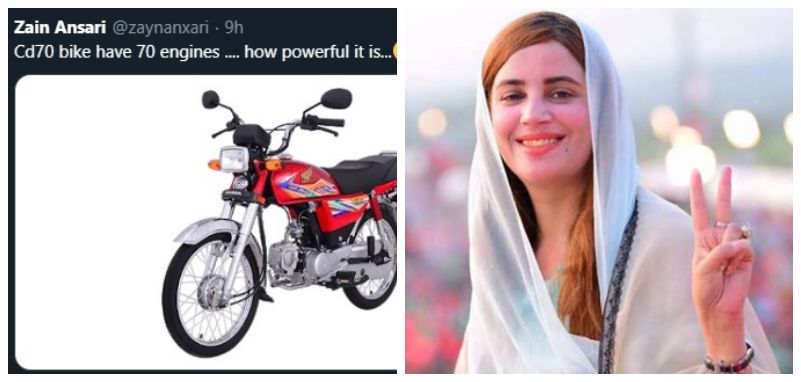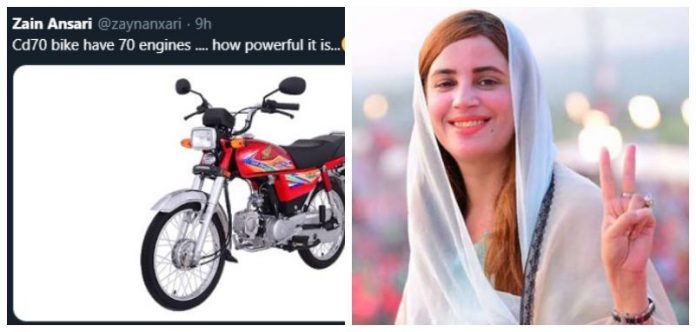 Not long ago, Zartaj Gul was in the headlines for her statement that the coronavirus had benefited her ministry. And now she's back again with another headline grabbing statement. This time Zartaj Gul has a novel definition of COVID19 to offer.
The Minister of State for Climate Change Zartaj Gul during a current affairs show on PTV News said that COVID19 was a flu that had "19 points."
COVID-19 means that it has 19 points that can be applicable in any country in any way.
Her definition of COVID19 has sent social media in a frenzy and for good reason! After all, shouldn't the Minister for Climate Change at the very least know the basics of the deadly virus?
Of course the statement left Pakistanis shook – and then in fits!
Such irresponsible statements actually put the lives of millions at risk.
And with the sizable amount of free information available on the internet, it is just negligent on the part of the minister to say something so incredibly witless on national television.
Zartaj Gul eventually took to Twitter and clarified her statement that got her excessively trolled and criticized on social media.
She wrote, "Every day I appear on TV and speak for hours without a piece of paper. I wanted to say that the effects and severity of the epidemic are different in different countries."
But Twitterati aren't having it and meme factories are working overtime to make the most of Gul's folly.
Yes! Yes! It's true!
Is the Airforce aware of this?!
No digs on the sitting government can be complete without a reference to the 1992 Cricket World Cup!
And the award for the best jibe goes to 👇👇
What are your thoughts on Zartaj Gul and her definition of Covid19? Share your views in the comments below!