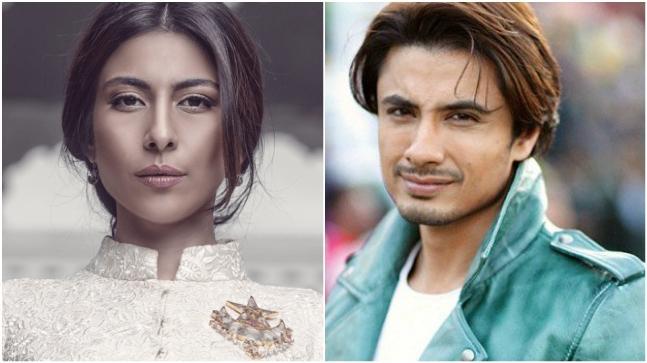 When Meesha Shafi accused Ali Zafar of sexual harassment back in April 2018, she was not the only woman. At least 3 women including famous bloggers came forward with their stories.
…But one of the women has changed her statement & apologized to Ali Zafar
In 2018, Sofi had taken to Twitter to share the experience of a young girl who alleged that she was harassed by Ali Zafar. The girl was sent with Ali Zafar to the airport for a fundraiser in US and complained to Sofi about the singer's unwelcome advances.
As per Sofi's tweet on 19th April, 2018 the girl had alleged that Ali Zafar kept touching her back throughout the day and moved too close for comfort on multiple occassions.
Read: Meesha Shafi Finally Responded To Ali Zafar's Allegations Last Night & Pakistanis Are In Awe Of Her Poise & Composure!
However. she retracted her statement after one and a half years, saying she made the statement based on false information. She further apologized to Zafar for causing him pain and not clarifying earlier.
"Ali Zafar I am sorry that a lie I was told & believed hastily (because liar was very young) though deleted is still being used to bash you & cause you pain. I should have clarified much sooner but I was afraid of the trolls & online stalking & abuse. I hope this can atone for it."

-Sofi
She asked other people to confirm before accusing someone of such a serious act.
Sofi had deleted her initial tweet accusing Ali Zafar within a day and had also deactivated her account. She reactivated the account to post her apology.
How Ali Zafar responded
Ali Zafar accepted the apology and wished Sofi, "best of health and happiness in life."
He also lauded her bravery to accept her mistake.
So, what took Sofi so long?
It has been more than a year since the Ali Zafar – Meesha Shafi scandal emerged. The matter is currently in court with Ali Zafar having filed a defamation notice and Meesha Shafi having filed a Rs. 2 billion counter-suit for damages recently.
During the course of this 18-month period, the case has seen multiple twists and but what took Sofi so long?
She did not take long to delete her tweet. So, if she knew back then that the story was not entirely true, why did she not say that at that time? Why just delete her tweet and account?
She said the reason she did not talk about it earlier was because she was afraid of trolling from feminists on Twitter.
In her apology tweet, she also mentioned that she was not de-tracking from her earlier statement under any coercion.
What do you think of Sofi retracting her a statement in Meesha Shafi- Ali Zafar sexual harassment case?