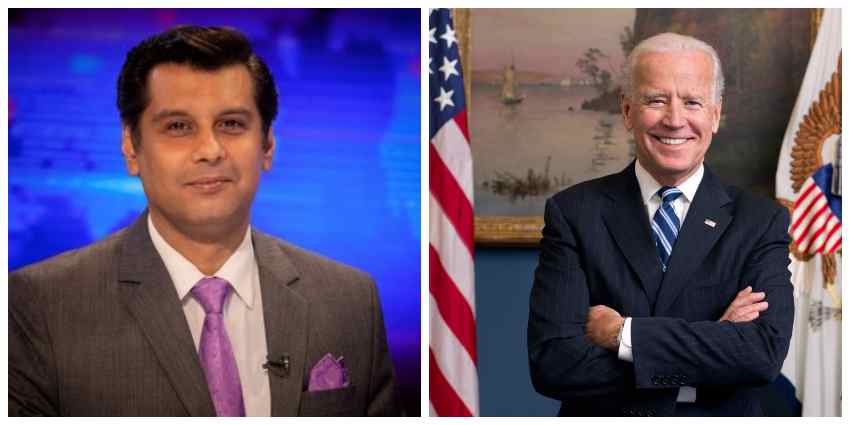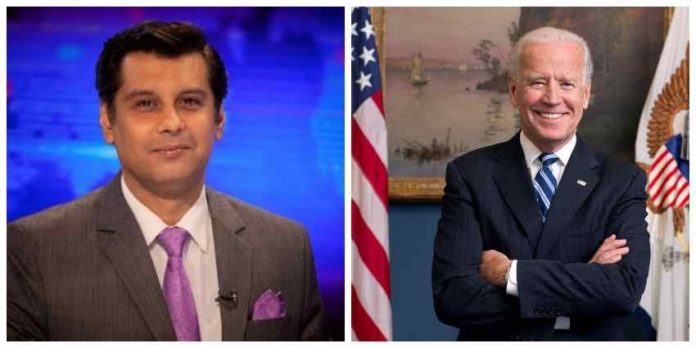 US elections 2020 are as always the talk of the whole world right now and likewise all of the Pakistan too is busy worrying if it'll be Biden or Trump for the win.
However, journalist Arshad Sharif is in future and has already tweeted a congratulatory note to Biden for "being elected as the US president."
His tweet came while the polling was still open and the voters were waiting in line to cast their vote. It'd have made sense if it was more of a prediction but he straight away announced the results.
Also Read: Fawad Chaudhry & His Replies To Ansar Abbasi Tweets Might Just Be The Antidote To Your Monday Blues!
Arshad Sharif is now being trolled for declaring Biden "the president" when people in the US aren't even sure about the results!
What is this behavior? At least he could've added "ghair hatmi ghair sarkari nataij" to avoid any confusion.
Or is he a clairvoyant?
People gave a heads up to Trump!
Also Read: Modi Gets Trolled After A Parrot Repeatedly Rejects The Indian Prime Minister
I mean not that it was a news to the WhatsApp groups but then again he's a journalist, no?
Ummm okay..we can't argue about it then!
Also Read: Shahveer Jafry Gets Schooled For Making Fun Of A Man Driving A Car Without A Windscreen
(Ir)responsible much?
No wonder Trump might put the blame on you if he loses the election.
Have something else to add to this story? Share in the comments below!