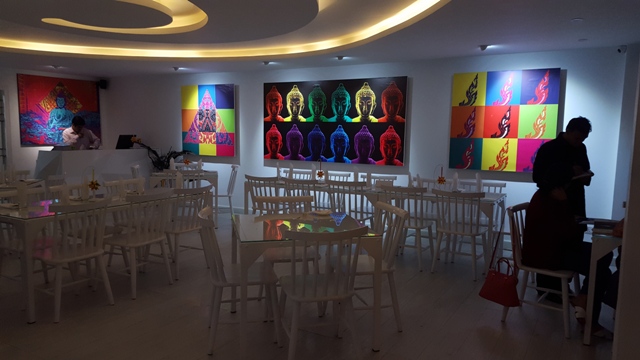 Sana Nadeem Taj and Shahram Sheikh are among the young breed of entrepreneurs who are taking it upon themselves to make Thai food a mainstream taste in Pakistan. I had a chance to visit their restaurant, Tiger Temple recently and despite my reluctance to consume Thai food, I can't complain about this outing.
What Worked?
Let's start with the general outlook. Combining white furniture with multi-hued wall hangings and roof lights, Tiger Temple has the most original interior that I've seen in a restaurant in a long, long time! Much before the food had even been ordered, the décor alone compelled me to develop an immediate liking for the place.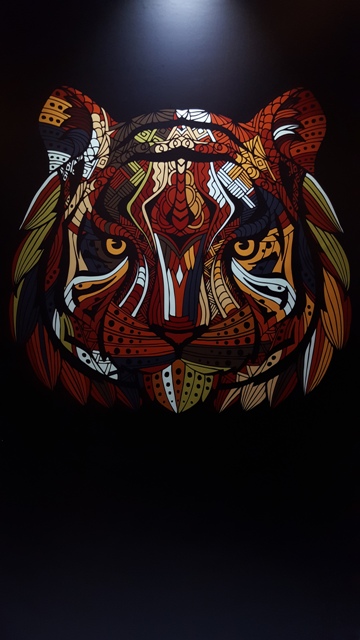 After the instant love affair with the interior (seriously I cannot gush enough!) it was time to focus on food. Dumplings for starters, Steamed Thai Fish, Red Curry and Jasmine Rice rounded our order. While the dumplings are highly recommended, it is the fish that left everyone on the table wanting for more! This seemingly plain looking, steamed fish fills the mouth with rich, savoury flavor with the tiniest bite. The Red Curry and Jasmine Rice were fairly decent although no match for the other two items.
What Could Use Improvement?
The serving size of the main entrée can use some improvement. One serving of rice and curry should at least be able to serve four people but we had to order an extra serving of rice to satisfy our growling tummies.
The second issue was the disproportionate ratio of the crockery and the tables. As much as I loved the huge triangle shaped plates and admired the elegant furniture, they were an obvious mismatch for each other.
The Verdict!
On the whole Tiger Temple, with its unique interior and its exotic cuisine most certainly merits a visit. Book your table this weekend!