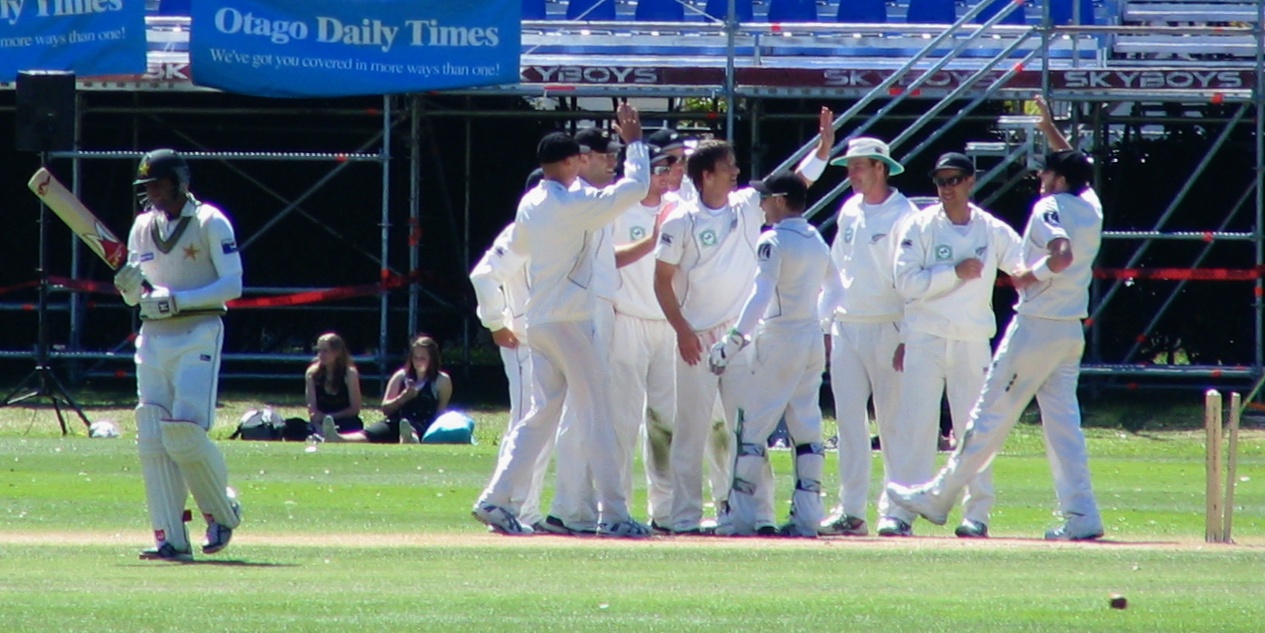 Having watched Pakistani cricket team play for nearly 25 years, a batting collapse every now and then (on all sorts of wickets) is something I am pretty used to. However, the boys in green have always had a world class bowling attack that has allowed them to compete with top teams despite their batting woes.
The likes of Sarfaraz Nawaz, Imran Khan, Abdul Qadir, Wasim Akram, Waqar Younis, Mushtaq Ahmed, Saqlain Mushtaq, Shoaib Akhtar and Umar Gul have performed exceptionally well over the years to cover up for a dismal performance in batting and the fielding departments.
The first decade of the new millennium saw Muhammad Amir, Muhammad Asif , Danish Kaneria and Saeed Ajmal emerge as the new spearheads for the national side. However, all four of them got banned for one reason or the other.
So far, only Amir has been successful enough to re-establish a permanent place in the playing 11. Kaneria faces a life ban with no hope of a comeback whereas Ajmal seems to have lost his magical touch (following a change in bowling action) and with it the favour of the Pakistani selectors.
Asif on the other hand seems to be doing well in the domestic circuit, still, he has a rather poor track record on the disciplinary front. For this reason alone I doubt if the selectors would want to risk the dressing room's environment by allowing him another comeback anytime soon.
As I write, Pakistan has lost its last Test Match against an inexperienced West Indies side in Sharjah. Following another batting collapse (in familiar conditions) there was a need for the Pakistani bowlers to defend a low total of 153. The task might have been difficult but on a deteriorating pitch and against a vulnerable batting line-up of the Windies, you expected them to do a much better job than what they have been able to manage.
As West Indies began their innings on the fourth day of the Test, I couldn't help but wonder who among the current lot would be able to deliver the goods. Yasir Shah seemed an obvious choice but the past record suggested that he would require a long spell in order to be effective; something that could not have been possible with only a handful of runs on the board.
Thinking of Wahab Riaz I realized that despite the pace he too is yet to register a performance where he has single handedly won a game for Pakistan. Next, I wondered if Muhammad Amir could be relied upon and it didn't take long for me to understand that even he lacks the skill to penetrate on a regular basis and is no longer the bowler he was before he got banned. Hence, it was only realistic to expect that Pakistan had little or no chance of defending a total as low as 153.
Riaz, Amir and Yasir have the potential to lead Pakistan's bowling attack. However, it is also apparent that for now, they are no where close to their predecessors and are not capable of enforcing the issue when it comes to defending low totals. They have been playing together for a while and it is evident that to maintain pressure on the opposition they do require the luxury of runs on the scoreboard.
Thus, to secure respectable results in New Zealand and Australia and for Pakistan to sustain its ranking either the batting will have to deliver better or else one of these bowlers will need to step up and improve dramatically. Otherwise, the Test series in Australia in particular, might as well present the same old story we have witnessed so many times in the past!