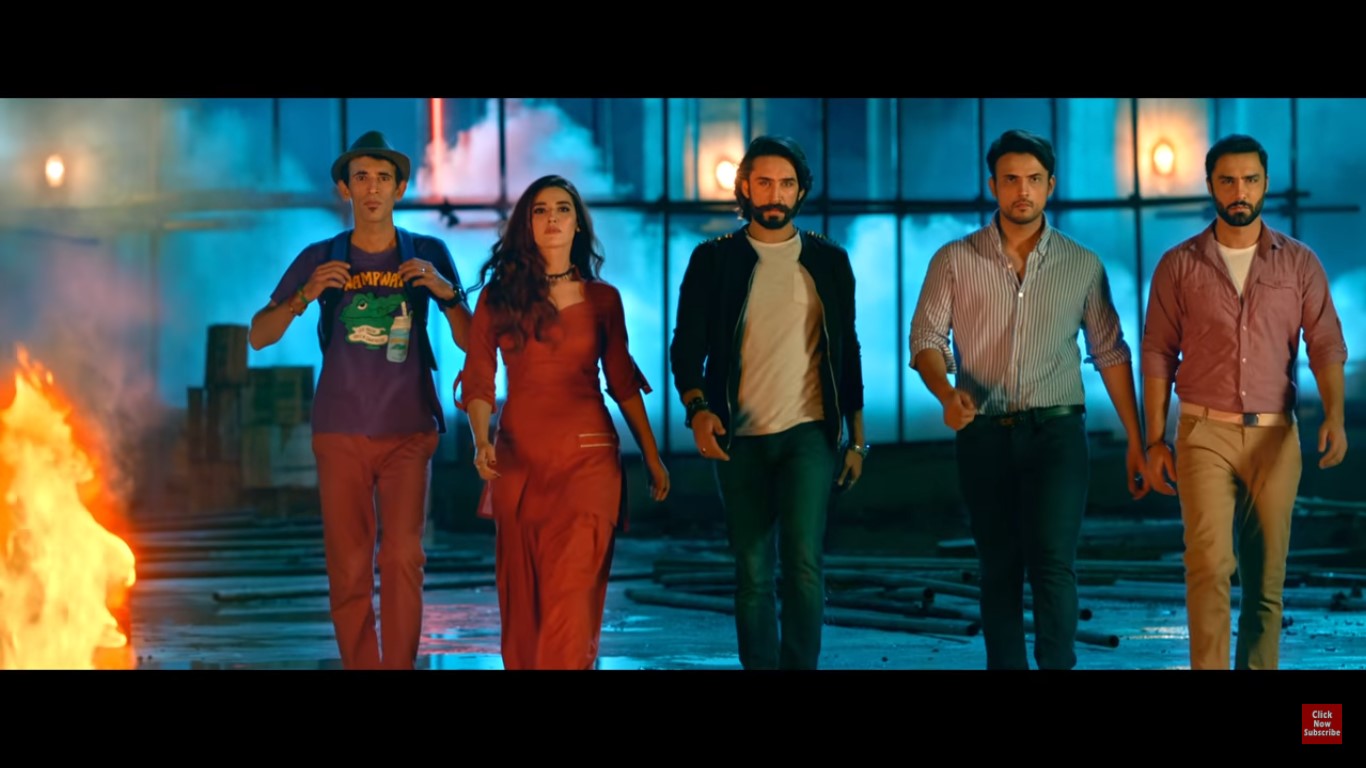 Remember, a couple of weeks ago we posted a sort of "pre-teaser" of Hareem Farooq's upcoming flick, Parchi? Well the official teaser of the film is now out and we must admit it is bada*s (kia karain, jazbaat ko censor karna parta hai)!
So, back to English!
Alright, so I won't say that the teaser is phenomenal but I'm a sucker for gangster films and this one looks a good addition to the genre.
Also Watch: This Awe-Inspiring Teaser of an Upcoming Pakistani Animated Feature Film has Got Everyone Excited for its Release!
Also, did I mention how ah-mazing Ali Rahman Khan looks? How did I not notice how handsome he is before? Is it the gangster avatar? May be…but he stands out in the trailer like no other.
Then there's Hareem Farooq. I wish there was more of her to see in the teaser. The pre-teaser had only featured Hareem. So, naturally when the teaser came out today, I was expecting more dumdaar dialogues from her. But somehow that didn't happen. May be the complete trailer will mitigate my disappointment.
Shafqat Cheema also makes a surprise appearance and if I watch this movie for one reason, it will be Cheema's performance. Because let's face it, no one can play a gangster and own his character as honestly as Shafqat Cheema!
Also Watch: Robin and Jesper JUST Reacted to Call's Jilawatan and Their Reaction is as Epic as The Band's Performance on B.O.B
Finally, let's talk about the soundtrack – well at least the one song that's featured in the video! I'm totally digging the fun and energetic number playing in the background; it gives the whole teaser a major facelift.
So, enough said already. Watch the teaser and decide for yourself if this one's got you intrigued.
Here it is!