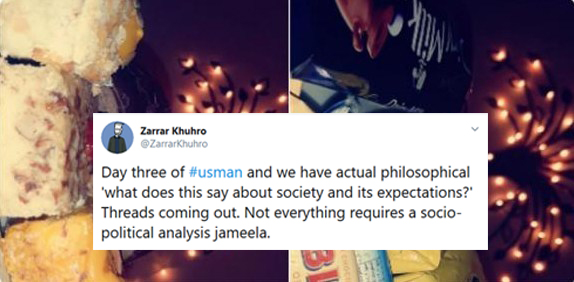 A Pakistani guy, Usman, became an online sensation overnight after his platonic friend, Komal Shahid tweeted about him.
The tweet read that Komal got hungry after midnight and her friend Usman brought her delicious snacks. It ended with, "Y'all need a friend like Usman."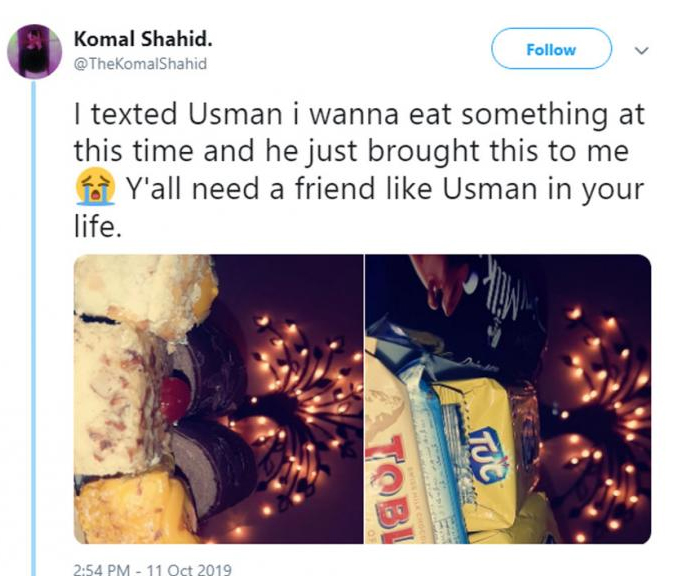 Pakistanis are unmatchable when it comes to trolling. They also love to go in the depth of something very basic. The same happened with Komal and Usman's situation.
As soon as Komal's tweet went viral, Pakistanis came up with hilarious memes aimed at making fun of both Usman and Komal.
Daraz and Careem also kept up with the meme game and introduced vouchers and promos
The Warehouse even came up with a T-shirt saying, "Usman, the only friend you need."
Chief Minister Punjab Usman Buzdar was also dragged in the meme game because of his viral namesake.
Read: Komal Shahid & Her Friend, Usman Break The Pakistani Internet
A Pakistan journalist Zarrar Khuro tweeted that the Usman sensation on Internet led to debate about society and its expectations.
Komal's viral tweet stirred a debate about how the concept of friend zone is problematic.
Hamna Zubair, editor at Dawn Images posted a series of tweets explaining what she believed was wrong with the term friend zone.
Another Twitterati asked why women who gave each other gifts were not said to be friend zoned?