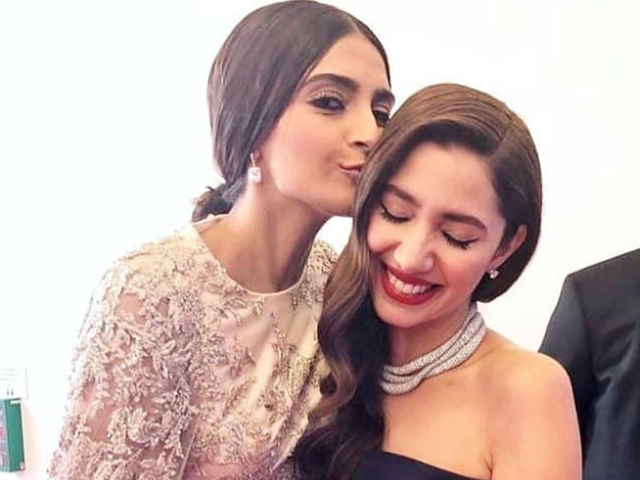 The biggest film gala in the world, Cannes Film Festival 2018 is currently underway. A huge number of South Asian stars have graced the event this year with the likes of Deepika Padukone, Huma Qureshi, Nawazuddin Siddiqui, Kangana Ranaut and of course, Aishwariya Rai leading the pack.
Read: Teaser Of Parwaaz Hai Junoon Is Out & Damn, It's Good!
The newly married, Sonam Kapoor and Pakistan's favourite actress, Mahira Khan are also at event as brand ambassadors for L'oreal Paris.
The two ladies bonded big time at the French Riviera when they shared stage to promote their brand.
Read: We're Loving the Way Pakistanis Came Out in Support of Mahira Khan
This picture of Sonam Kapoor and Mahira Khan hugging and the former planting a kiss on the Pakistani beauty is going viral for all the right reasons! The two South Asian ladies look absolutely adorable in each other's embrace!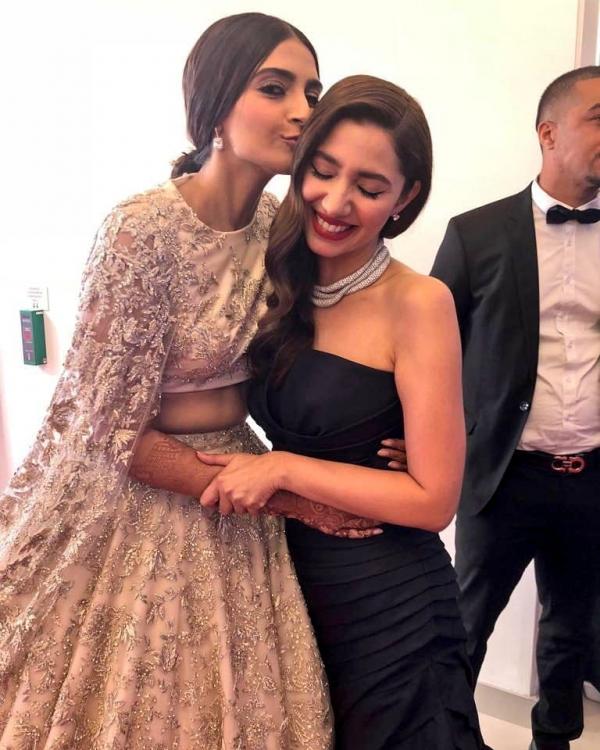 This image really makes us wish that politicians on both sides of the border would also someday show the same amount of love for peace in the region that the actresses are exhibiting for each other!
Read: Pareshaniyan By Kashmir The Band Is Our New Jam And It's Like Our iPod's Stuck On Replay!
Here's to more people-to-people contact between Pakistan and India!