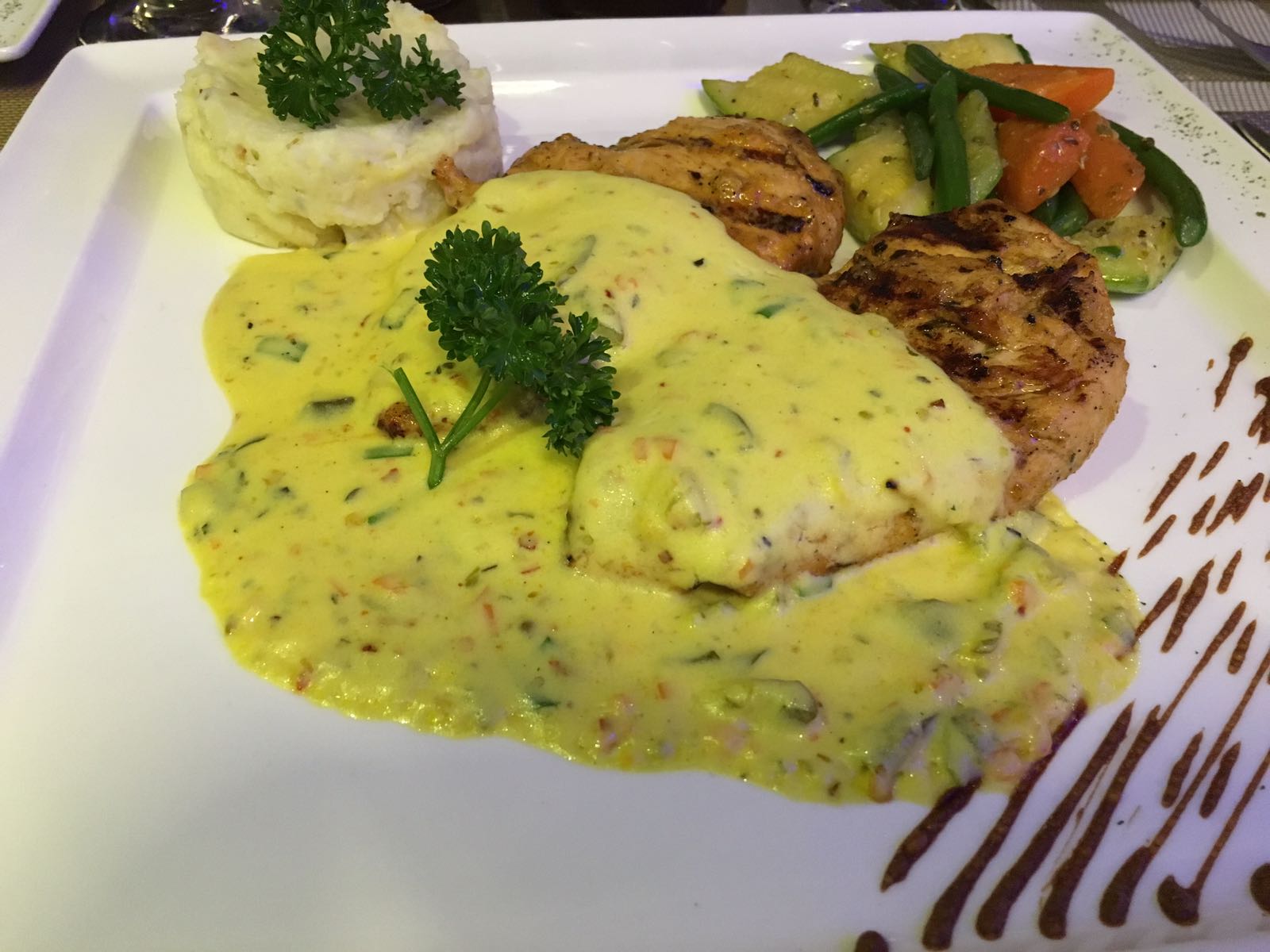 My friend from my Kindergarten days was in Pakistan after a lapse of two years. There was a lot of anticipation to meet and catch up on two years' worth of lost time. I was also really looking forward to taking her to all the new eateries that had opened up since her last visit. Because I wanted to take her to a place she hadn't been to before, a dilemma arose when she expressed her craving for Italian.
Also Read: Restaurant Review: Cannoli Opens a New Branch in Islamabad
The problem was not that Islamabad doesn't have Italian restaurants – God knows there's at least one in virtually every nook and corner of the city! It's just that my friend had either been to most of the Italian eateries or the food in some of the "Italian" places did not have an authentic taste.
After spending two days of asking around and reading up on various new restaurants, we finally decided to visit Lorenzo.
Perched in F-7 Markaz facing the flower market, Lorenzo opened its doors to Islamabadis (my preferred alternative to Islooites) a few months ago.
Also Read: 3 Facebook Groups That You Must Join if You Love Food, Mountains or Books
Although their name is every bit Italian, a look at their menu revealed that Lorenzo, in fact offers continental cuisine. However, instead of going overboard like most continental restaurants, Lorenzo focuses on offering selected items from various international cuisines. So, in a way there's a little something for everyone.
Shifting our gaze from pastas to steaks and from burgers to Thai Chicken Chilli, we quickly forgot that we had ventured into Lorenzo looking for Italian food. In the end, as it turned out we seemed to have found our perfect meal in Lorenzo's line-up of steaks.
All the steaks, except Hunter Steak (if I recall correctly) are available in both chicken and beef. Also, for people who're either on the watch out for their calories or are health conscious, all the steaks prepared at Lorenzo are grilled. Yes, it's true that steaks are suppose to be grilled but we've all eaten fried meat fillets passed on as steaks so this piece of information might be helpful for some.
Also Read: 3 Eateries Creating a Lot of Buzz in Islamabad
We decided to go with the chicken variety. I ordered Lorenzo's Valencia Steak while my friend went for their Angelo Steak. We rounded up our orders with good old water for my friend and fresh peach juice for me.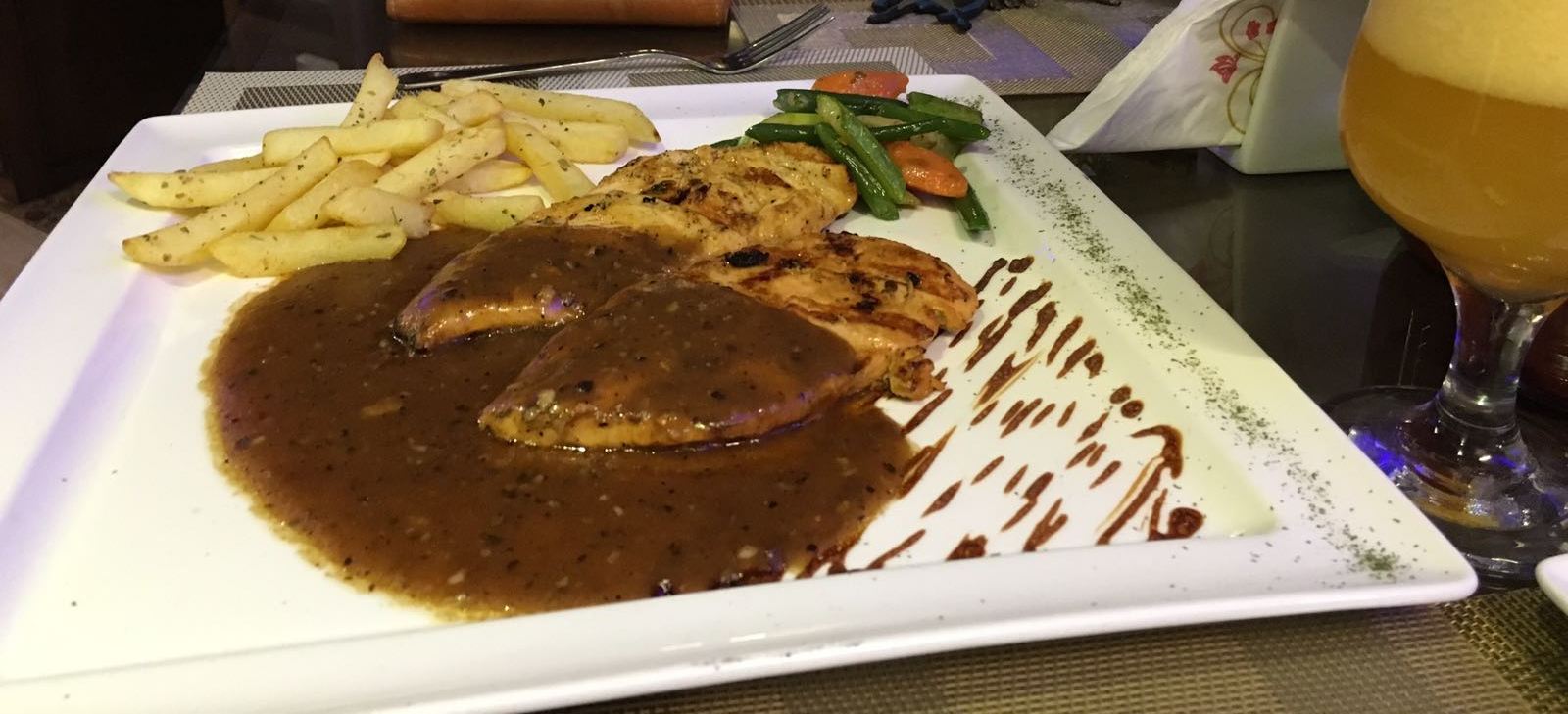 While we waited for our food my friend found herself enticed by the beautiful works of art adorning the entire length of the restaurant. The paintings with their modern concepts and colourful energy were a wonderful contrast from the overall interior (which was primarily in hues of brown).
Our food promptly arrived within 20 minutes. The serving – always my first concern when at a new place – was just perfect. It wasn't too much – so there wasn't any fear of wastage – and it wasn't too less – which meant we would depart with our hunger sufficiently sated.
Also Read: Khoka Khola Offers Desi Food With a Regal Twist
The food tasted just fine. For me the oomph was missing but my friend loved every bite of her steak, so perhaps my taste buds are to blame. Don't get me wrong, the food tasted good (I wouldn't have wiped my plate off otherwise) but I couldn't find that x-factor that makes the food standout. Know what I mean?
On my next visit, I plan to try some of their specialties, especially the Penne Pasta Pizza, which looks divine from the photograph on the eatery's Facebook page. I promise an exclusive review of their specialties soon so that a final verdict on their food can be secured.
To wrap it up, I would definitely ask you guys to give Lorenzo a visit and decide how you found it to be for yourself. On a scale from 1 to 10, Lorenzo is definitely an 8 for me.