During the last couple of years, F-11 sector in Islamabad is quickly becoming the hub for foodies who live in the city's south western region. At first F-11 was only attracting coffee and chai franchises, but in the last 12 months the sector has seen a number of restaurant openings.
The most recent addition to the food landscape of F-11 Markaz is Rahdaari. Situated in the basement of Liberty Plaza, this new eatery claimed to be offering, "Mughlai food at its best."
Also read: Khoka Khola Offers Desi Food With a Regal Twist
For my husband and I, having a  Mughlai cuisine specialist in the neighborhood meant no more long drives to Blue Area to get our fix of Butter Chicken and Mughlai daal. We finally seemed to have our one-stop solution to desi food that tasted regal in our mouths.
So, last Sunday, with very high expectations we strolled into Rahdaari.
As always, interior became our first point of focus. From the antique furniture to the canvased jharokas adorning the walls, everything was white.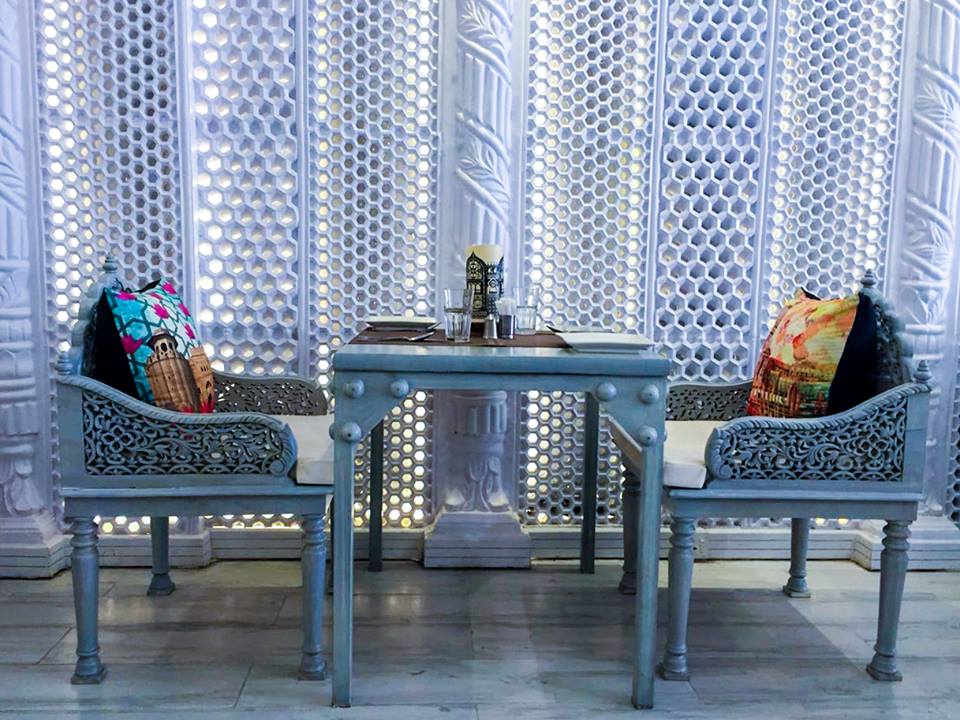 Now as beautiful and refreshing as white embellishments look, it can be tricky to maintain this colour in the long run. So, I'd say picking white as the signature hue is a very brave choice. That said, the interior looked like a breath of fresh air, simple but certainly royal.
Also Read: 3 Dessert Places in Islamabad That I Can't Get Enough Of!
Now let's discuss the food.
We had heard great things about the restaurant's Cheese Naans. So we ordered one Cheese Naan for starters. This proved a bit much since crispy Naan bread with assorted chutneys was also served as Rahdaari's complimentary offering. Both the items were delicious and most appetizing. If I didn't know better, I would have devoured the entire Cheese Naan on my own!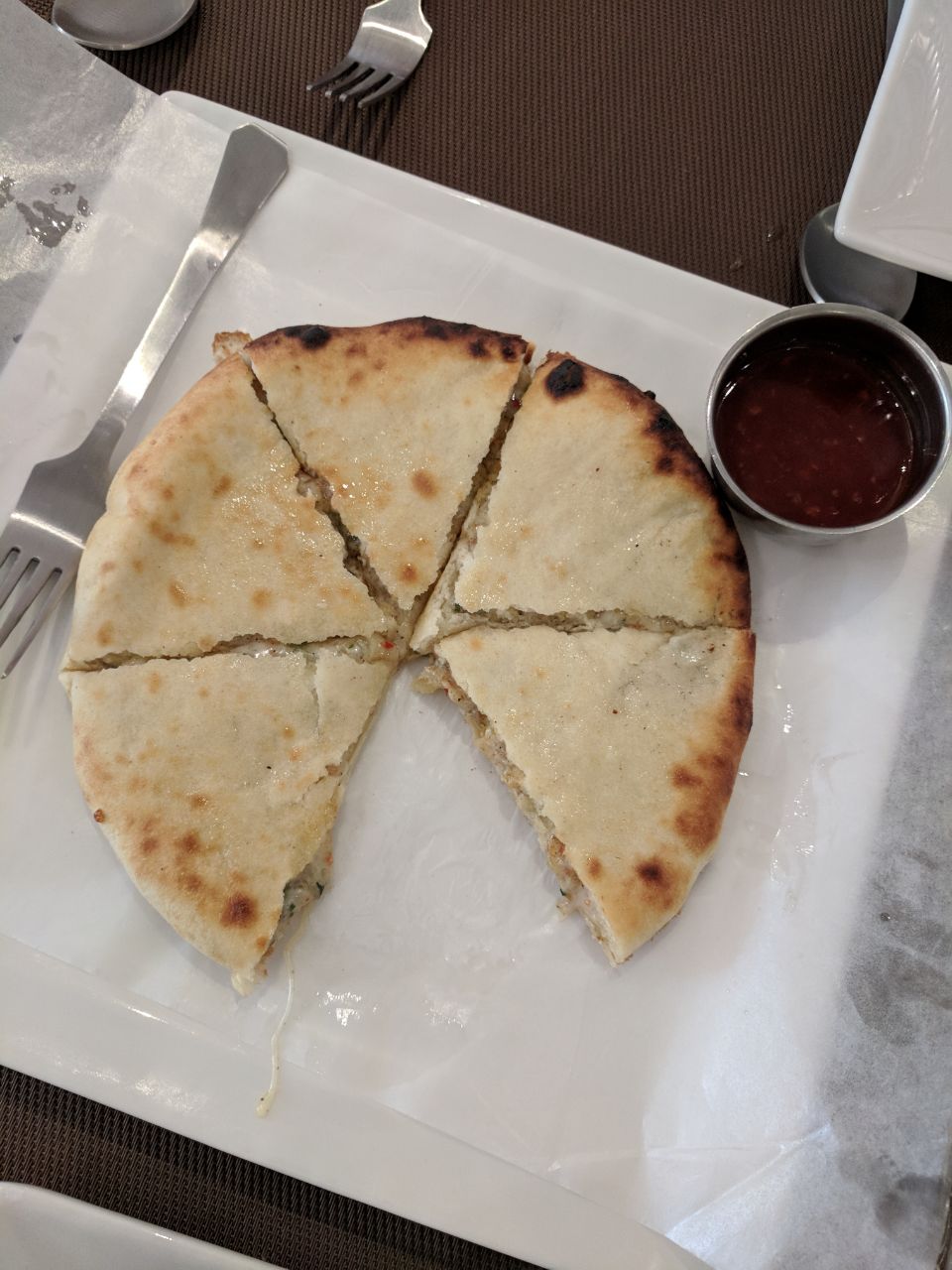 Next, our main entree arrived. I, as usual ordered a Daal Chawal platter while my husband ordered Butter Chicken.
Interestingly, rather than the traditional Mung-Masoor or Channa Daal, Rahdaari's Daal Chawal platter offered Kali (Black) Masoor. Honestly, I was a tad skeptical but once the food arrived, my misgiving was put to rest. The richness of flavour in every spoonful was enough to make me finish my entire serving in no time.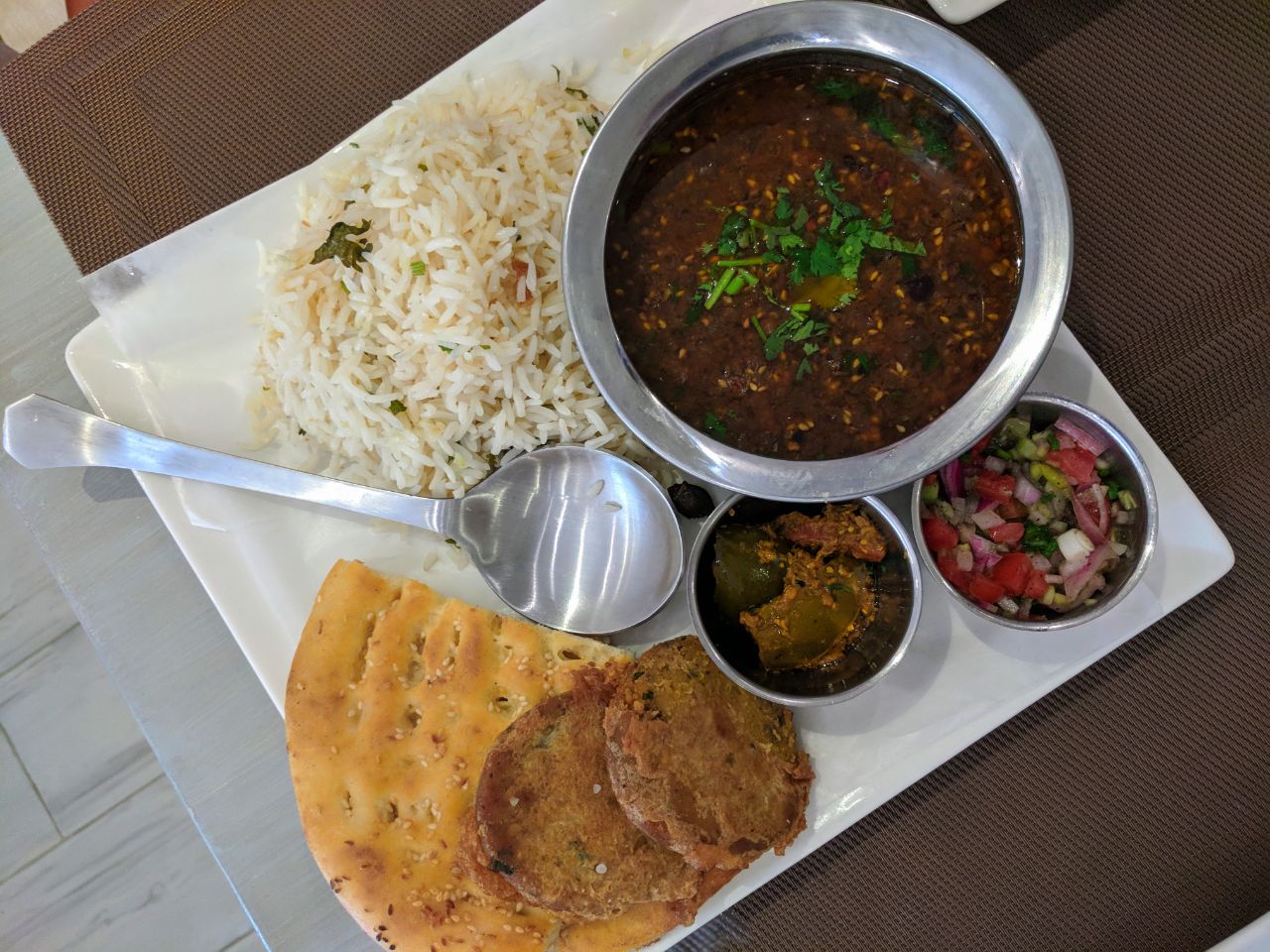 The Butter Chicken on the other hand was every bit as good as the restaurant's owner had claimed. Creamy, abundant in flavour but mild on spices, Rahdaari's Butter Chicken is certainly worth a shot.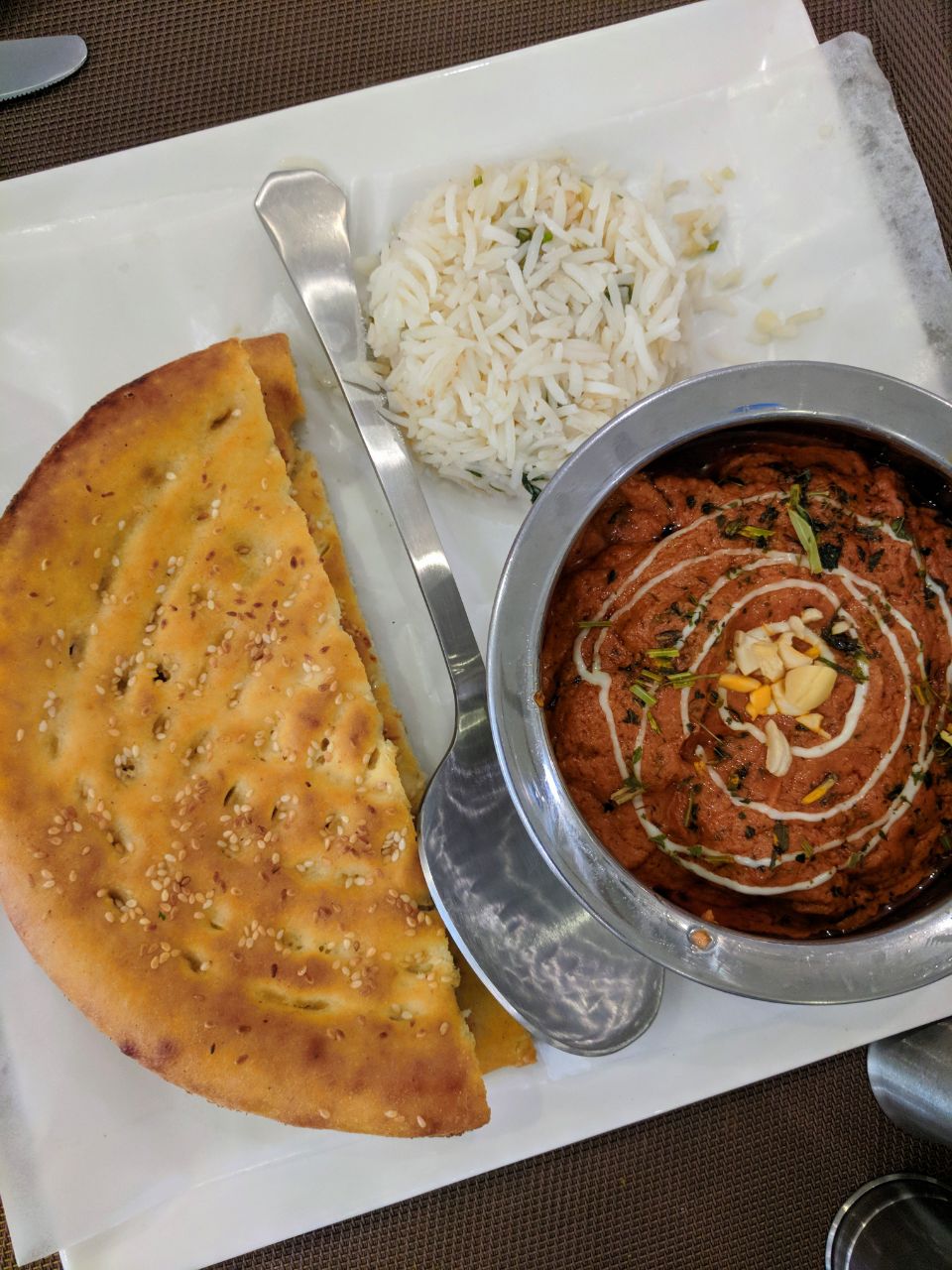 For drinks, I had ordered Mint Lemonade – yes, I know, I need to start ordering other beverages! My husband on the other hand shared a gigantic pitcher of sweet lassi with our friend who had accompanied us. Now when I say "gigantic pitcher" I very literally mean it because two grown men with a huge appetite could not finish it despite their best efforts!
Also Read: Review: Lorenzo Restaurant, Islamabad
Now let's talk about some of the things that can use improvement.
The Shami Kababs served with the Daal Platter were a little high on daal. May be reducing the ratio of daal to meat in the kababs would help win more fans.
Also, the Roghni Naans – although fresh and fine tasting  – could use a little crisp.
On the whole Rahdaari is a great addition to F-11's profile as a food hub. I would love to see this place grow and attract loyal visitors. Highly recommended!