Cannoli by Cafe Soul has made quite a name for itself in the last few years. For the residents of Islamabad, especially those who either live in the vicinity of F-7 and F-6 sectors or have their offices there, Cannoli is a reliable choice that is unlikely to disappoint their taste buds.
Banking on the goodwill that the brand, "Cannoli" has garnered over the years, the restaurant opened its second branch in F-11 sector of Islamabad. A number of other food chains have also opened their franchises in F-11 in the last couple of years to cater for the upper middle class population that occupies F-10, F-11 and E-11 sectors of the city.
Last week, after previously making many a failed plans to visit Cannoli's new franchise, my husband and I finally made a spot call and headed there for lunch.
3 Eateries Creating a Lot of Buzz in Islamabad
Upon arrival we were greeted with an exquisite interior that screamed class. This is a bit of a novelty in F-11, where most (if not all) eateries have casual settings appealing to the sensibilities of the millennials rather than the older strata of the population. At Cannoli, the interiors were wonderfully done in shades of royal blue and golden. The restaurant deserves full points for pulling off this rather tricky combination with the right amount of oomph.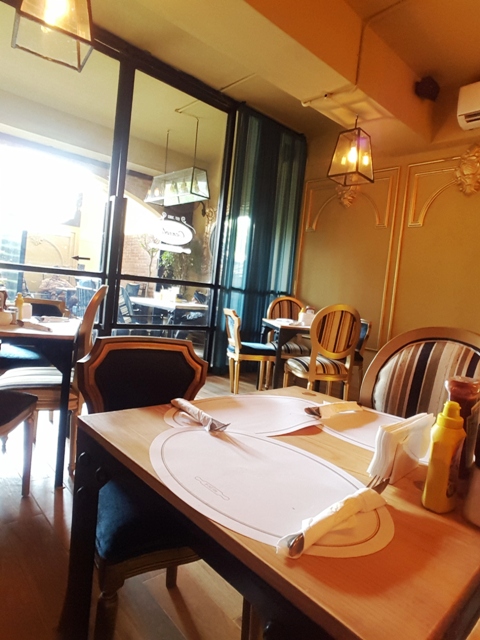 Much like the eatery's Beverly Center outlet, the F-11 franchise also occupies a rather modest space. However, the way this space has been utilized is certainly a job well done. The dine-in area as well as the patio can collectively accommodate about 50 people without making the place look cramped and congested.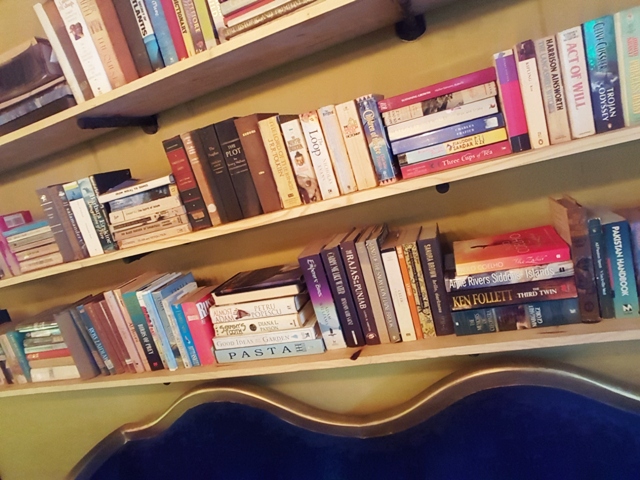 We had heard a lot of great things about Cannoli's Beer Burger from our good friend, Khurram. Wanting to try it out for a long time, my husband ordered the Beer Burger in beef while I went for Fruit and Yogurt Parafait with Granolas (yes, you see, trying to get rid of 4 extra kgs!).
The burger lived up to its reviews. The few bites that I stole were an absolute delight for my palate. The grounded beef instantly melted in my mouth overwhelming the taste buds with flavourous sensations.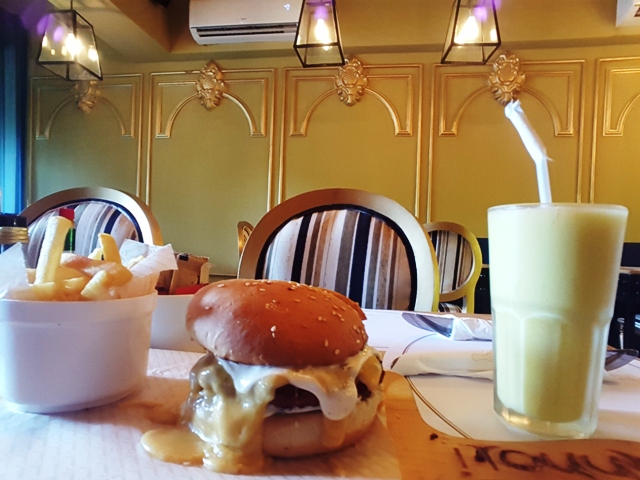 The Yogurt Parafait was just as good. The sweet mango chunks perfectly complimented the sour yogurt making this diet food as good as the main course for me.
With an ambiance so pleasing and food so good, it was then a surprise for us to see that the new franchise did not have very many visitors, unlike the Beverly Center branch that is always buzzing with happy customers. I would blame lack of marketing for this and would strongly advise the management to launch a fresh and more rigorous campaign to attract a better turnout.
Beans & Grills Lounge – A Welcome Addition to Islamabad's Foodscape
For anyone who's not previously been to Cannoli, must keep in mind that the prices of some of the items – the famous Beer Burger for instance – are on the upper side. So, it's advised to first take a look at the menu available on their Facebook page to see if the prices agree with your budget.
On the whole, Cannoli's new franchise at F-11 maintains the same impeccable quality that is offered at its parent branch and there is no reason to hesitate – especially if you're already a fan of their great food!