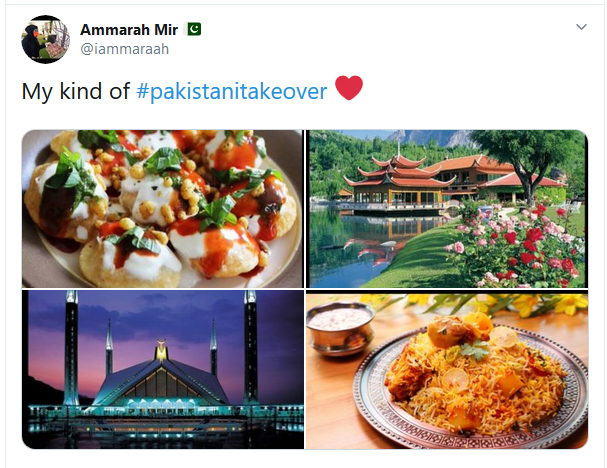 A weird hashtag is trending on Pakistani Twitter #pakistanitakeover, which apparently implies that Pakistan has taken over the micro blogging website.
Pakistani netizens are sharing a number of things using this hashtag: this includes selfies, traditional dishes, pictures of Imran Khan etc.
The trend #pakistanitakeover was overwhelmingly filled with pretty selfies and portraits.
People posted pictures wearing traditional attire or depicting the scenic beauty of Pakistan.
Read: Malala Asked Twitter For Study Tips & People Had All Sorts Of Mashwaray To Offer!
Read:Did Cyril Almeida Just Troll Mehwish Hayat On Twitter?
Read: Twitter Reactions: Prime Minister Imran Khan's UNGA Speech Has The World Talking
One Saudi citizen also decided to jump in and post her picture using the hashtag.
Read: Mehwish Hayat Ran Into Nick Jonas At US Open & Twitter Is Losing Its Calm
Some Pakistanis posted just for the trend.
One Twitter user posted Imran Khan's old pictures with a caption, "Best #pakistanitakeover yet."
One user posted pictures of famous places along with traditional dishes.
Read: Pakistani Twitter Teaches Ushna Shah A Lesson In Classicism
Did you post something using the hashtag? Let us know in the comments below.