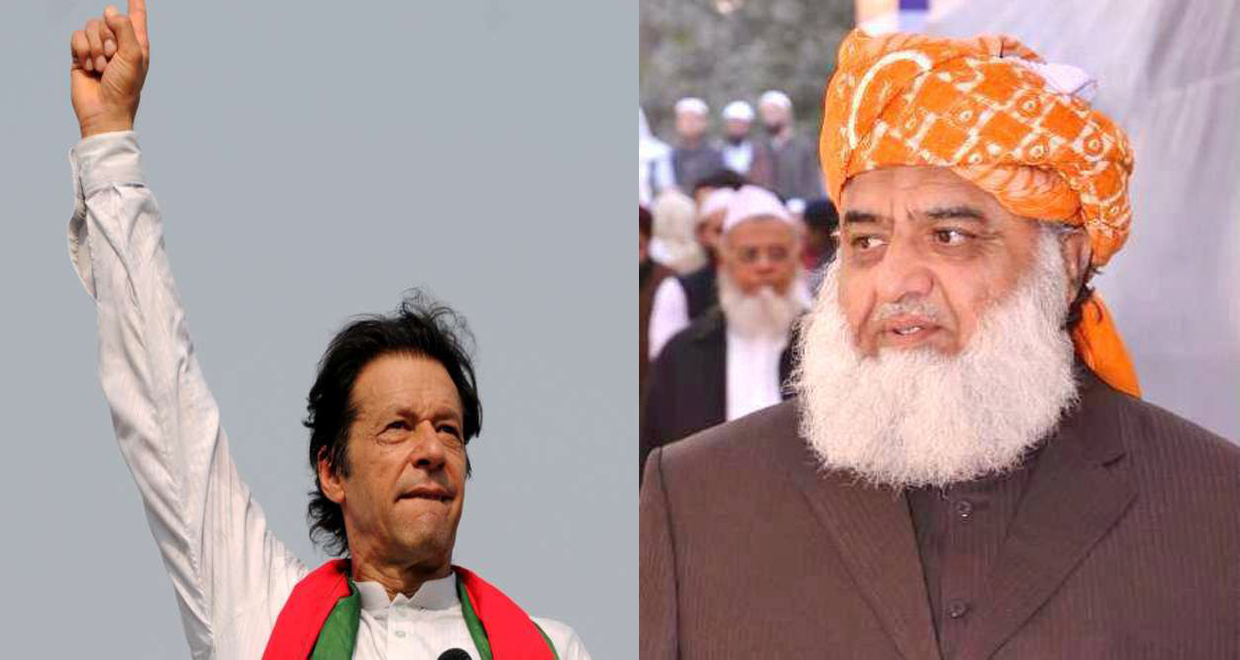 Maulana Fazlur Rehman announced a few weeks back that he would be leading Azadi March on 27 October to protest against PTI's incompetencies in governance.
Since 27 October is observed as a black day by Kahsmiris, Maulana has said that the march would also be used to express solidarity with Kashmiris.
Read: This Is What We Know So Far About The Azadi March Of Maulana Fazlur Rehman
Social media was abuzz with various "explanations" – put forth both by the proponents and the opponents of the march – regarding the "real agenda" behind Maulana's proclamation to head towards Islamabad. And now, as the due date for Azadi March comes closer, three conspiracy theories have clearly refused to die down.
1. Maulana Fazlur Rehman + Azadi March = Nawaz, Zardari fleeing the country
As Nawaz Sharif's health continue to deteriorate with his platelet count going below 7000 and Zardari's sugar level not getting stable, people are speculating that Azadi march will provide them with the perfect opportunity to flee the country.
Initially, PML-N and PPP decided not to join the march. But recently it was reported that Maulana Fazlur Rehman made telephonic contacts with Sharifs and Bhuttos and they assured him that their parties would participate in the march.
Federal Minister Fawad Chaudry tweeted that opposition leaders who were in jail wanted the government to set them free without taking back any of the looted money.
And this also hints that both Sharif and Zardari want to go abroad using the march and their health as an excuse.
2. Establishment is backing the anti-government march?
One section of the Pakistani society thinks that the "establishment" is behind this march as it wants to exploit religion for its own interests.
3. Modi behind Maulana's Azadi March?
Pakistanis have also speculated that India is behind the Azadi March as it wants to divert the attention of the Pakistani government from the Kashmir issue and Maulana Fazlur Rehman is playing right into the hands of Modi .
Read: In Pictures: GT Road and the Politics of Long March
Do you have any other theory regarding the Azadi March? Let us know in the comments below.