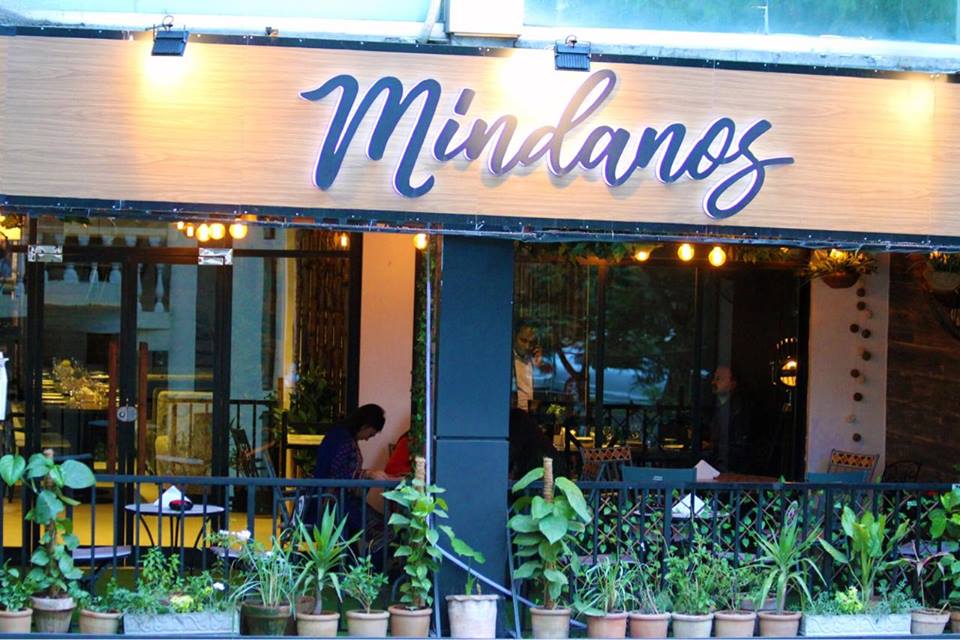 Once a month my husband and I make it a point to schedule a date night. We leave our toddler in the care of a babysitter for a couple of hours, dress-up and head out. Since, going out, for us is a monthly ritual and we no longer have the luxury of making spur-of-the-moment plans after becoming parents, we usually try to make the most of our night out by exploring a new eatery rather than visiting the ones that we've already tried.
This month, while I wanted to try a recently inaugurated pan-European restaurant, my husband insisted on visiting Mindanos. To back his suggestion he spent the evening sharing rave reviews of the eatery given by some of our friends in addition to reading-out-loud the reviews published online. In the end, his incessant campaign prevailed and we found ourselves perched on the terrace at Mindanos.
Read: Wild Wings: Where Food Meets Sports
Situated in the heart of F-6 Markaz or Super Market as we call it in Islamabad, Mindanos has a lot of space to their disposal, which has been nicely utilized. The huge hall inside can easily accommodate about fifty people while their much smaller terrace area has four tables that can entertain about fifteen more. Although small, the AstroTurf on the terrace gives it a very pleasant, rather breezy feel that most certainly adds to the dining experience.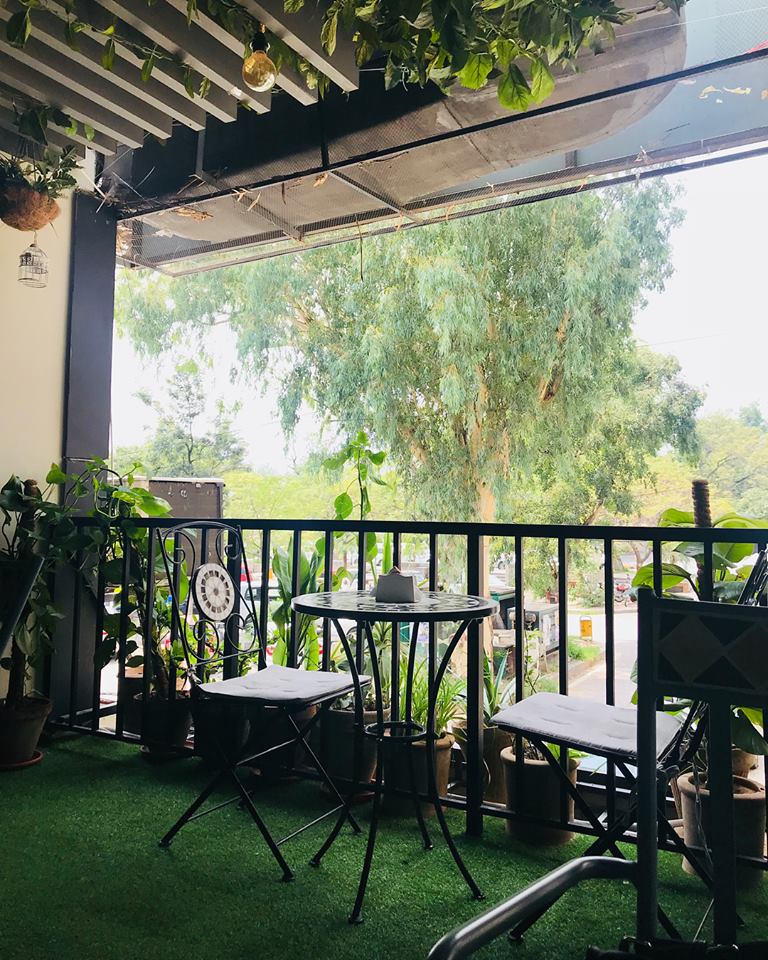 Mindanos has a huge menu that offers everything from local favourites to Chinese/Thai, Italian and American items.
For starters we ordered their (highly recommended) Nachos. My husband being a huge fan of Italian  decided to go for Lasagna  for the main course while I ordered Thai Chicken Chilli Dry with Rice.
The Nachos were definitely the highlight of our evening as far as food was concerned.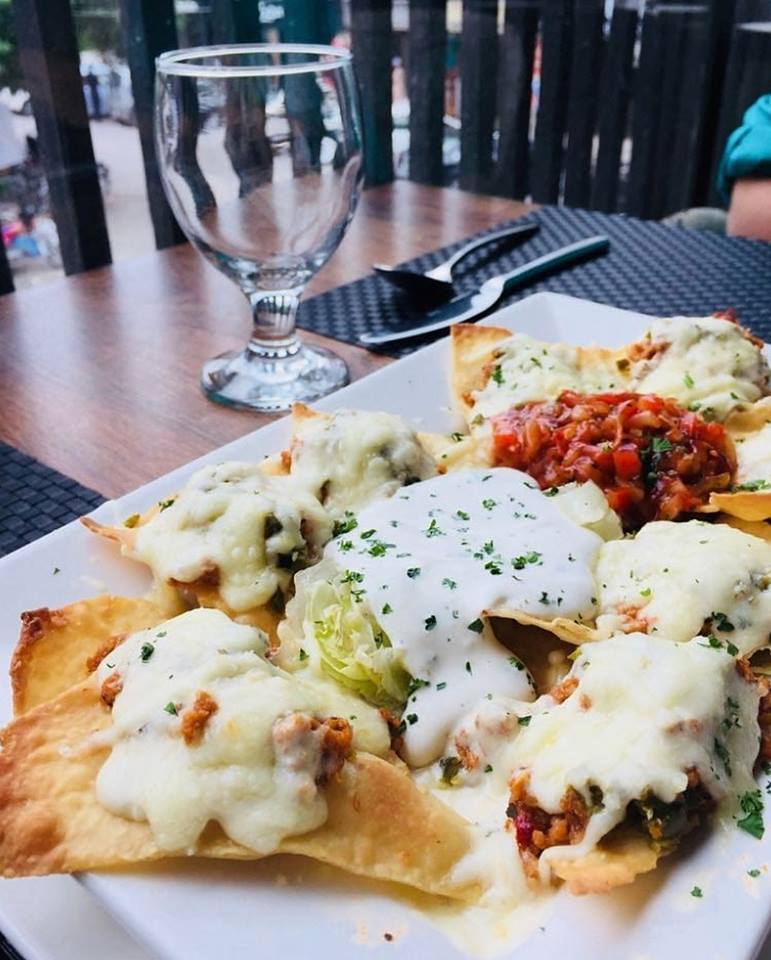 Departing entirely from the convention, Mindanos neither served its Nachos in a deep plate nor was their offering a mesh of toppings mixed with the Mexican delight. On the contrary, the plate contained eight large pieces of Nachos, each topped neatly with minced meat, cheese and (what seemed as) parsley seasoning. The center of the large plate was occupied by a sour cream sauce. Each bite was delightfully rich and flavorsome, making us wish that we had ordered two servings of Nachos rather than the entree.
Read: Review Of YOLO – A Pleasant Desi Addition To Islamabad's Foodscape
By the time the main course arrived, we were both a tad stuffed. However, not among those who waste their food, we dug into our respective dishes with enthusiasm.
The Lasagna, although not particularly bad in taste had a disproportionate amount of meat layered between extremely feeble pasta stripes.
The Chicken Chilli Dry had the same issue: there was an unnecessary amount of chicken for a tiny serving of rice. Midway through my meal, I was completely out of rice while there was plenty of chicken that was still left.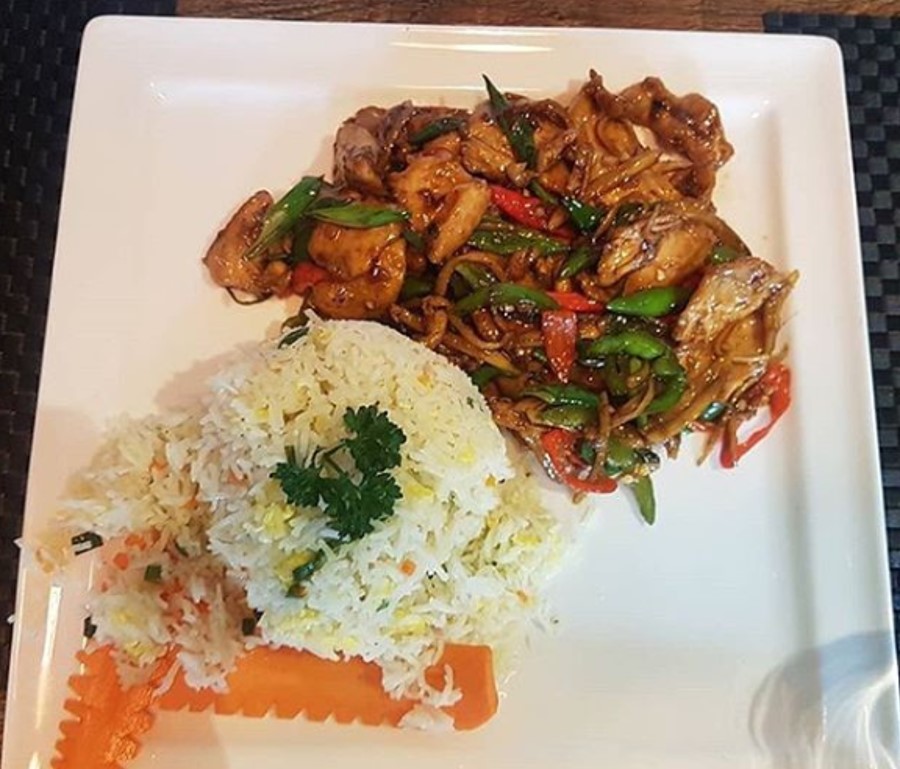 I understand that Pakistanis are out-and-out meant lovers and this excess of meat might go down well with a few customers. However, adapting to the local taste should not compromise on the quantity of one item at the expense of another. It would definitely serve Mindanos well to revisit the meat-to-everything-else proportion in its dishes and make the two compatible.
Read: Chikachino – When A Chai-holic's Food Fantasy Comes True!
On the whole, Mindanos is a good edition to Islamabad's food scene and while there are a few things that can use improvement, there's no reason to not give the restaurant a visit this weekend!