For most of us dining out means giving our taste buds a break from the regular food that we eat at home every day. It's perhaps for this reason that most new eateries that are opening up in Islamabad offer foreign cuisine. However, every once in a while there comes a restaurateur who decides to take the road less traveled and places his bet – and investment – on desi food. And this, my friends, is what true risk-taking is made up of!
On the surface my statement might sound nonsensical given the thriving business of so many desi eateries, but here it is important to understand that while there is a huge market for Pakistani food, people do not want to spend the same amount on a plate of biryani that they would spend on a burger. Thus, while there are scores of desi restaurants in the capital city, only a handful of them cater to the upscale market. Among these few restaurants is one, Khokha Khola.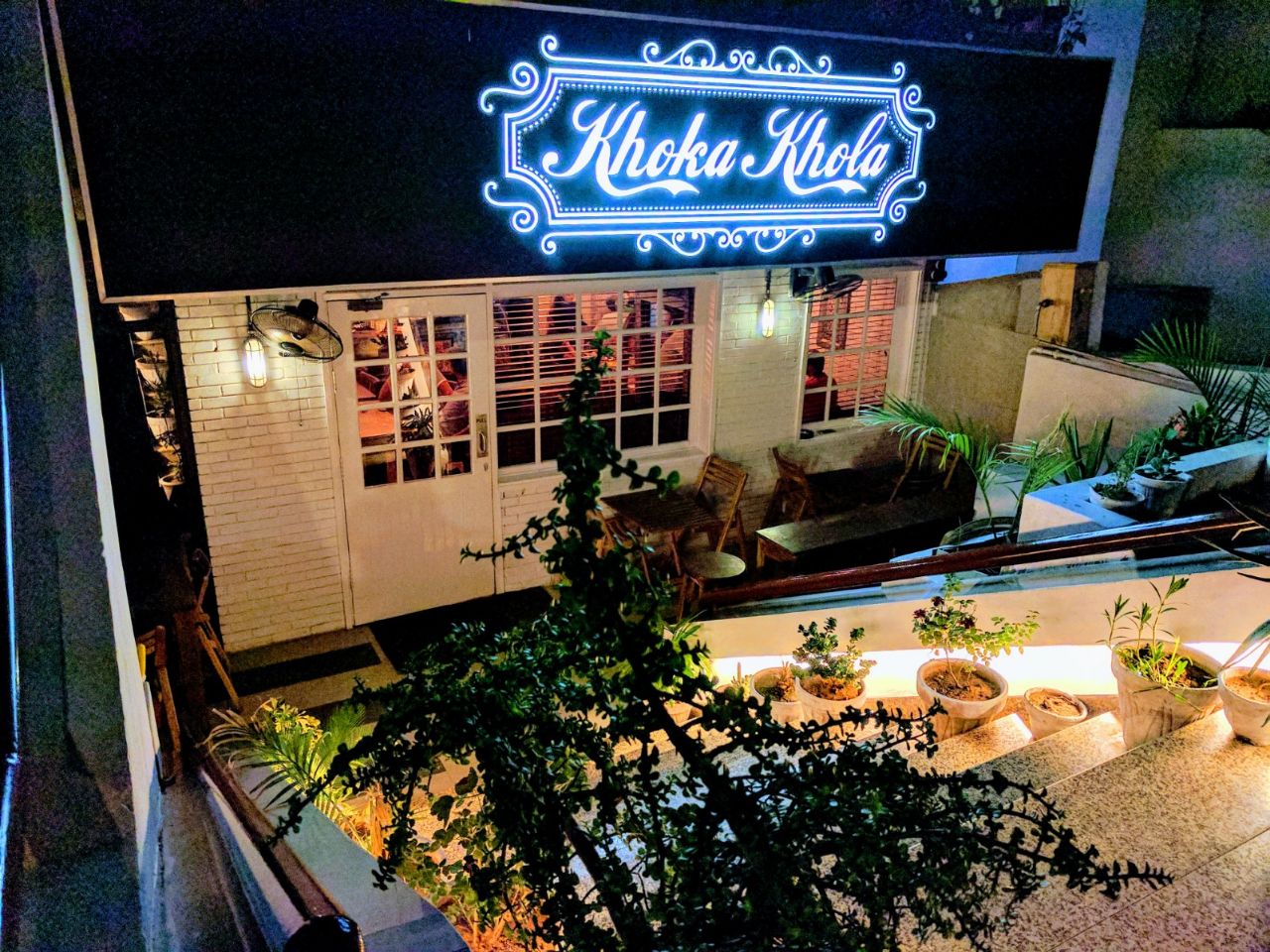 Perched in the basement of Islamabad's Beverly Center, Khokha Khola is spread over a very modest space. However, the limited space is intelligently utilized with a combination of antique and modern furniture, ensuring that the place lives up to its name without making the customers feel too congested. The interiors are a wonderful example of east-meets-west fusion with traditional adornments smartly blended with an overall contemporary feel. The huge antique door leading to the rest room deserves a special mention, here. To insert such a huge structure in a small space without making it look add is an interior designing feat unto itself. However, on a personal note, this worn-out, wooden structure is especially my favourite adornment at Khoka Khola because it always brings back happy memories of many summer vacations spent behind the ancient gate guarding Qila Gujar Singh in Lahore's old city.
Also Read: Berlin Doner & Gyro Brings German Styled Kebab to Karachi
The ambiance is accentuated with the period music played from Lollywood and Bollywood's golden eras. The melodies of Madam Noor Jahan and Mehdi Hassan, Lata Mangeshkar and Kishor Kumar playing in the background are as much a part of the Khoka Khola experience as its food.
Khoka Khola offers a limited menu consisting entirely of Pakistani fusion food. The limited menu goes in the restaurant's favour because instead of adding too many items, they ensure that each item leaves a lasting impact on their customer's palate.
Being a daal-chawal lover, this is my standard order whenever I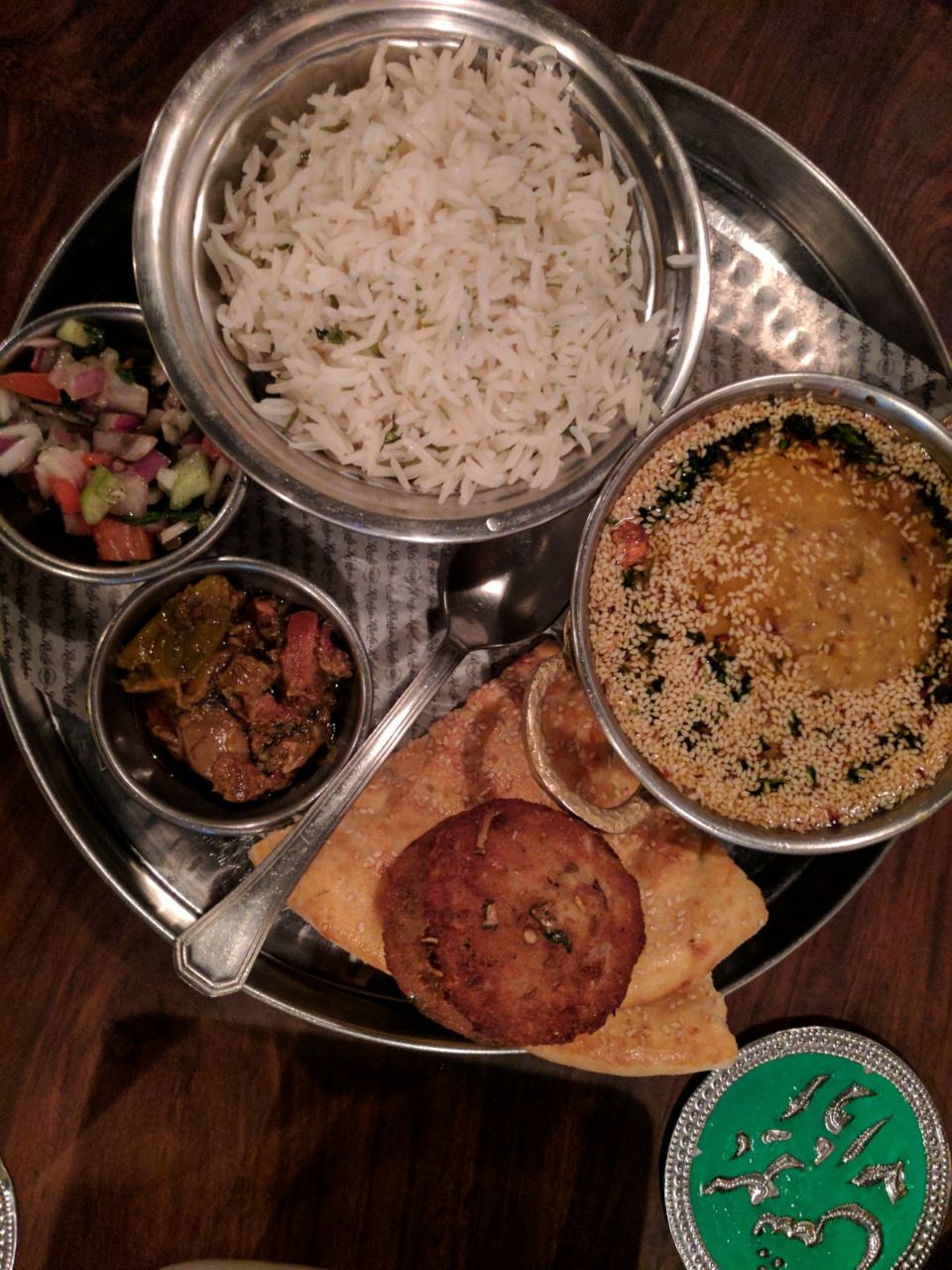 visit a desi eatery. However, of all the daal chawal combos that I've tasted in various restaurants (and God is my witness that I have tasted an overwhelming amount!) the taste of Khoka Khola's daal and rice stand out by a huge margin. When I say huge margin I literally mean there's no parallel! Unlike most places where boiled rice is just that – plain old boiled, white rice – Khoka Khola goes an extra mile to ensure that even its plain rice taste royal when you take in a spoonful. And the daal? I can write a separate piece on how mouthwatering their lentils are. Whatever secret spices that they use (as mentioned on their menu) definitely have me addicted to them.
Butter chicken is another favourite, which I and my friends almost always order when at Khoka Khola. Without overdoing the butter angle, this dish will bring your taste buds to life with every mouthful that you take in.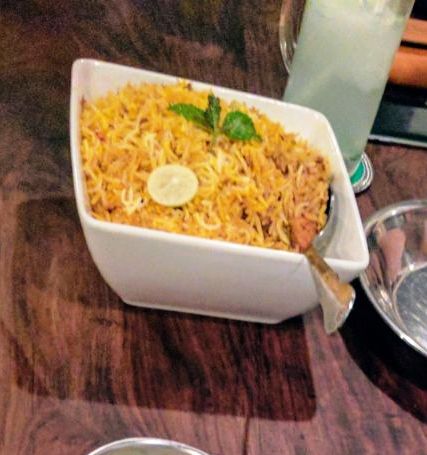 And then of course there's biryani. While cooking in itself is an art, making rice is perhaps the trickiest part. Staying true to their record, Khoka Khola's biryani has to be among the best in the twin cities. Instead of overwhelming the palate with too many spices, this plate of biryani wants you to savour its richness and regal taste. An absolute must on your table at Khoka Khola!
Finally the sides. Again, the hard work of the entire team is evident from the fact that even the sides such as naans, shami kababs, homemade pickle etc. standout on their own. I could well have a meal based entirely on their brilliant kababs and crispy naans. My most profound compliments to the chef!
Also Read: Restaurant Review: Kaiser at the Heart of Karachi
The service is swift and the staff extremely helpful. Bonus points for the fact that Zubair Khan, the owner himself is almost always available himself to take and serve orders, making each of his customers feel special with his advise and attention.
I usually mention at least a couple of downsides to a restaurant while reviewing it, but I'm so thankful for the impeccable taste of their food that I'll break the rule and ignore the downsides just this once.
In a nutshell, if you're willing to spend a little more than usual on desi food, you will be rewarded with the brilliance that is Khoka Khola's food.