Humayun Saeed is the undisputed king of Pakistani cinema for the reasons we all know. Recently, another milestone was achieved by Humayun Saeed – the most powerful man in Lollywood. The actor took to Twitter to share another record-breaking number that is self-evident of his success.
Thank you Allah and thank you, all of you, for letting JPNA2 reach this milestone. Fastest 50 crores for any Pakistani film! At this rate, I am convinced there are still many records that we will break, insha Allah pic.twitter.com/c4x44DNDmd

— Humayun Saeed (@iamhumayunsaeed) September 9, 2018
This is not Humayun's first film to cross the 50 crore mark! Punjab Nahi Jaungi is the second of the only two movies to have joined the highest grossing club.
The Pakistani superstar also enjoys a huge fan base in and outside the country, across the board, due to his ability to appeal to the masses and the classes.
Read: How 3 Pakistani Films Released This Eid-ul-Adha Have Fared At The Box Office
While the actor turned producer has come a long way in his claim to fame, being a 21st-century audience there are certain changes we expect from his next.
1. Make It Less Sexist!
To his credit, Humayun's films do break the cine-goers into laughter but that doesn't help the fact that dialogues in his movies are usually loaded with sexist remarks. The JPNA enterprise is a testimony of this fact!
Moreover, scripts of his films are also constructed in a way that justifies and to some extent glorifies misogynist behavior. For instance, Mehwish Hayat's role in Punjab Nahi Jaungi was compromised to the point of being shallow and extremely stubborn, instead of portraying her as a new-age Pakistani woman passionate about her dreams. The film also justified domestic violence against women in the name of Muhabbat.
https://www.youtube.com/watch?v=i_4IndWwBqs
Living in times when people are trying to trigger conversations about gender inequality, discriminatory attitudes and male chauvinism in order to curb violence against women, such content coming from a superstar who is an inspiration for many in the country only exacerbates and adds to the problem. Thus, Humayun Saeed needs to ensure that his next film is free of sexism!
2. Work With Actresses His Age!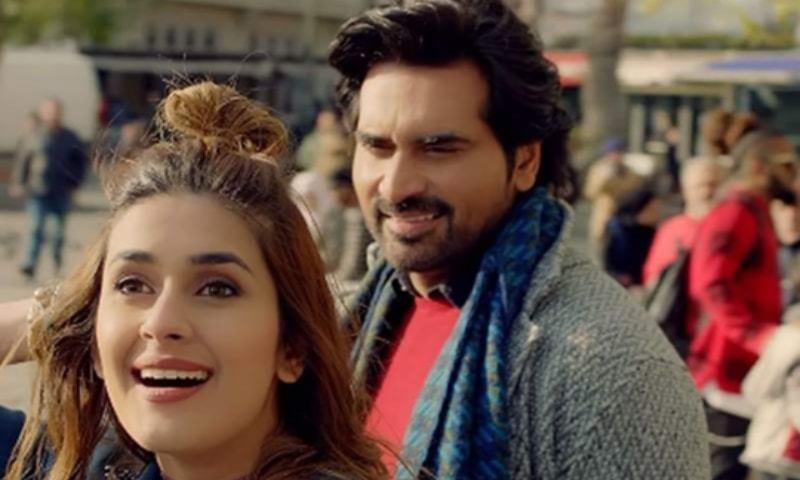 Let's face it, working opposite actresses that are half his age and look like his younger sister or daughter on screen is really off-putting! So, Humayun Saeed must work hard on his physique to rewind the effects of age on his appearance if he is persistent in casting young actresses. Otherwise, a more sane decision is to rope in leading ladies matching his exposure and age like Resham, Reema or Meera. It would be a delight to watch!
Read: These Pakistani Films Will Hit The Screen In 2018!
3. Direct The Focus Of His Films Towards Social Issues!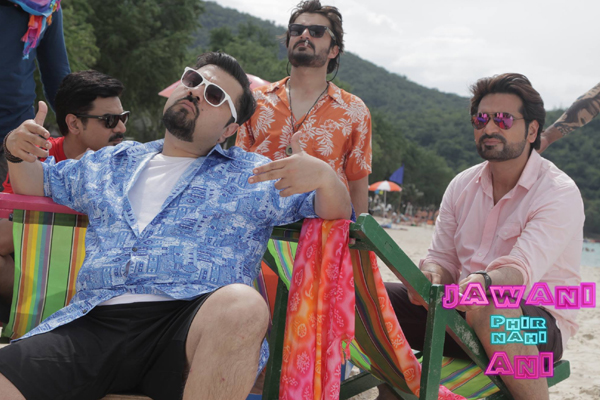 There's nothing wrong in producing formula films that are purely commercial in nature! However, considering the influence the superstar exercises on the masses, Humayun should take a leaf out of Nabeel Qureshi's book and mix humor with social messages instead of just playing to the gallery.
Like mentioned above, Punjab Nahi Jaungi could have been about an empowered married Pakistani woman who is just as good as her counterpart in any part of the world but the desperate attempt to make it a masala film killed the whole aspect.
Yes, people spend their money to have a fun time and so, masala movies like Humayun's always turn out to be paisa wasool because of the entertainment they have to offer! The very same attribute can be used to deliver a social message without being too preachy. Therefore, Humayun not using his platform to bring positive changes in the society is a big loss of an opportunity!
Signing off on a note that the most powerful man in Lollywood will take these suggestions in a stride and we'll get to see more profound blockbusters from Humayun Saeed next time!
Read: Jawani Phir Nahi Ani 2 Or Load Wedding: Which Fahad Mustafa Starrer Are You Most Excited For?