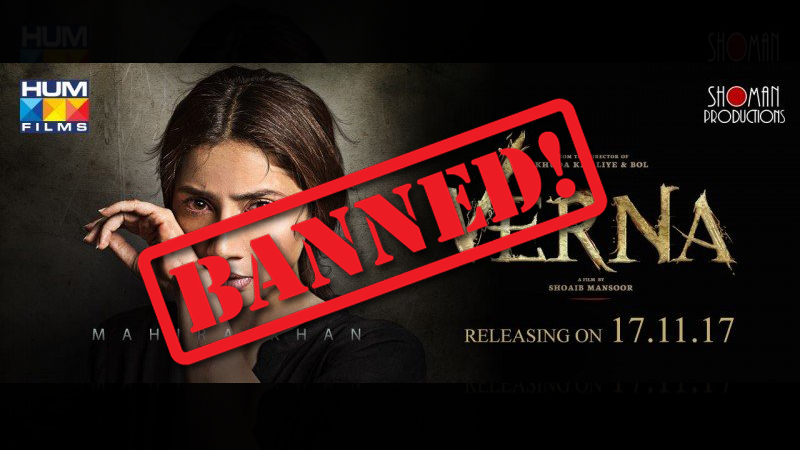 Shoaib Mansoor's much awaited upcoming movie Verna was due to release on the 17th of November, 2017. However, the movie seems to have ended up running into a dispute with the censor board. Shoaib Mansoor is making a comeback after more than 6 years with this film. He had last directed and produced the mega hit BOL.
Also Read: Punjab Government, Please Lift The Ban On Na Maloom Afraad 2!
Different media houses have reported that the Federal Censor Board has refused to issue a censor certificate to the movie for having "objectionable" content.
It is justified to say that the entire episode has turned out to be a huge disappointment for the director and the film's cast who in interviews have expressed their surprise over the controversy. The entire crew seems to be wondering how and why certain content of the film has been termed as offensive.
Also Read: 5 Scenes From The Trailer Of Verna That Make For Hilarious GIFs Every Woman Can Relate To
In my personal opinion the censor boards be it provincial or national need to understand that fiction should not be confused with content that is based on real life events. For example, a villain of a movie is in most of the cases supposed to be a powerful man or woman. This certainly does not mean that the character is in fact a cinematic replica of someone in power unless the director claims it to be that way.
We have experienced bans on movies in the past. A very recent example is that of Maalik by Aashir Azeem whose film was banned simply because the negative character was a Chief Minister!
After all, the concept of abuse of power has to come from someone powerful and it would look pretty darn awkward if our writers and directors end up showing a poor watch guard abusing power and authority.
Also Read: We're Loving the Way Pakistanis Came Out in Support of Mahira Khan
Anyway, we still remain optimistic and hope that Verna will eventually find itself out of troubled waters and that it will be available in theatres as per the announced schedule.