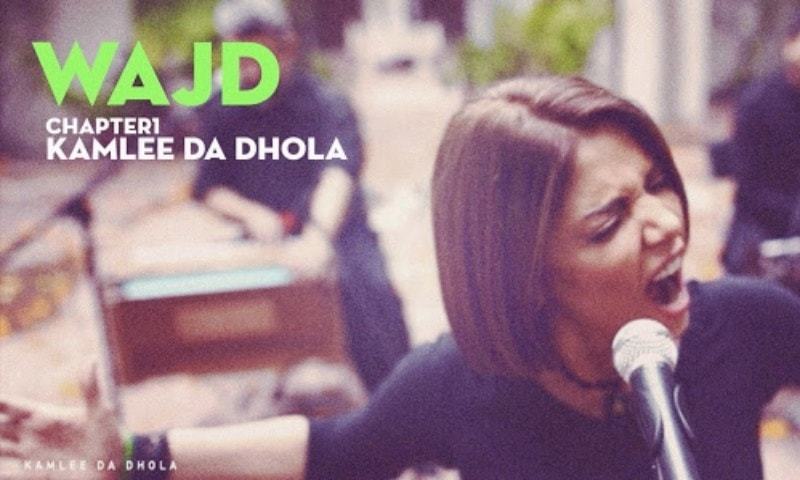 I remember when I was a kid, Hadiqa Kiani's song, Boohe Bariyan was all a rage for an entire year. The singer's powerful vocals coupled with a soulful melody and beautiful lyrics made this song an instant chart buster.
Hadiqa is back with yet another brilliant track, Kamli Da Dhola that has taken social media by storm. This Saraiki song has an overall soothing feel that immediately captures the listener's attention.
The pop diva recently announced her project, WAJD. Under this initiative, Hadiqa Kiani will be highlighting six regional languages including Punjabi, Saraiki, Sindhi, Balochi, Pashto and Urdu.
Hadiqa began her WAJD journey by releasing her first song, Kamli Da Dhola recently. The song features live instruments and no auto-tunes. Hadiqa announced the track on her official Twitter account.
The 1st full video from #WAJD will be released on my verified Facebook page at 2:30PM (PAK Time) today! Don't miss it ❤️ #Chapter1 #Saraiki pic.twitter.com/qXP9i8AtSr

— Hadiqa Kiani (@Hadiqa_Kiani) April 3, 2017
According to her press release, WAJD – Volume 1 will introduce eight tracks recorded in pure organic form in a live studio format, encapsulating the individuality of each featured musician and their respective instruments.
Hadiqa Kiani shares that WAJD is not only an audio album but a musical journey that is aiming to revive lost musical traditions and bring eastern folk music back into the limelight. She further says that through WAJD the individuality of each artist and instrument – free from the dilution of digital processing will be brought to the forefront. By doing this, she hopes to reveal a "simple layer of musical truth."
Watch the video of Kamli Da Dhola and let us know your views about Hadiqa Kiani's first single from WAJD.
https://youtu.be/TenLdY9TIZc