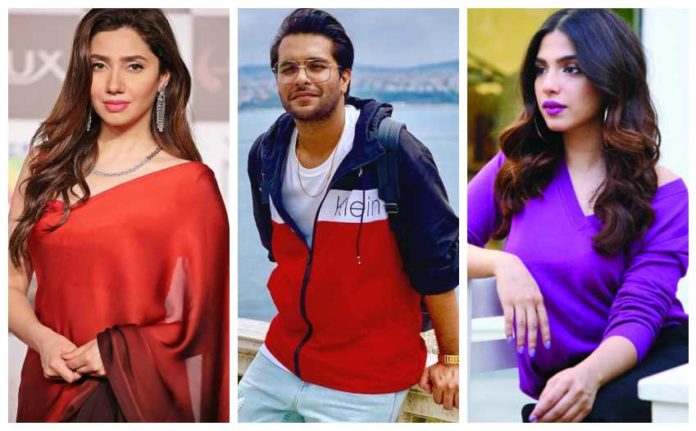 Pakistani celebrities are looking up to Prime Minister Imran Khan whose social media handle has been hush on the horrific motorway incident and the anti-Shia rally causing unrest in the hearts of his country-women and -men.
Following the the distrubing incidents and Khan's unprecedented silence, many stars, including Mahira Khan demanded answers from the Prime Minister "for women being raped, for those in power victim shaming, for minorities being called kaafir."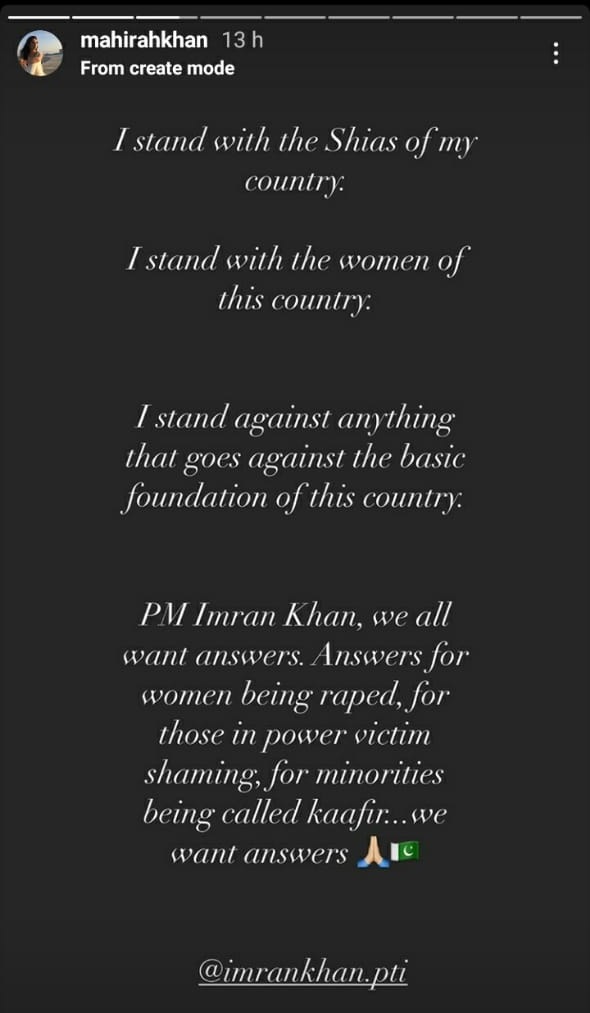 Also Read: 14 Posters From The Aurat March Islamabad Protest Against The Motorway Incident That Echoed All Of Us!
Asim Azhar took to Twitter to highlight the movement against the Shia community raising concerns that belonging to a particular sect should not be a matter of life and death.
The singer also pointed out that he was afraid of being targeted by the extremists after tweeting in solidarity with the Shia community but he wanted to press home the point that "…this is not the Pakistan that Quaid founded."
Also Read: These 11 Pakistani Tweets Lamenting Sectarianism This Muharram Will Resonate
Shaniera Akram had a whole list of very valid recommendations to curb the growing instances of rape and pedophilia.
"Make them feel safe," chanted Adnan Siddiqui for the women in Pakistan.
Aijaz Aslam, Imran Abbas and Farhan Saeed called for harsh punishments for the culprits in Naya Pakistan.
Singer and songwriter Momina Mustehsan reminded the government of its responsibility to protect its citizens at any cost.
Sonya Hussyn called out the leaders for their "incompetence" to deal with such heinous crimes.
Meanwhile, Feroze Khan rooted for the Prime Minister saying that he had "faith in Imran Khan" for fixing things.
Yes, we need to know what steps the government is taking to prevent such crimes in the future. Sanam Saeed underlined the need to maintain a "national sex offenders register."
The media fraternity is holding a protest against rape culture today (14th September) outside Karachi Press Club and wants the citizens to join the cause.
What are your expectations from Imran Khan after the motorway incident? Share in the comments below!