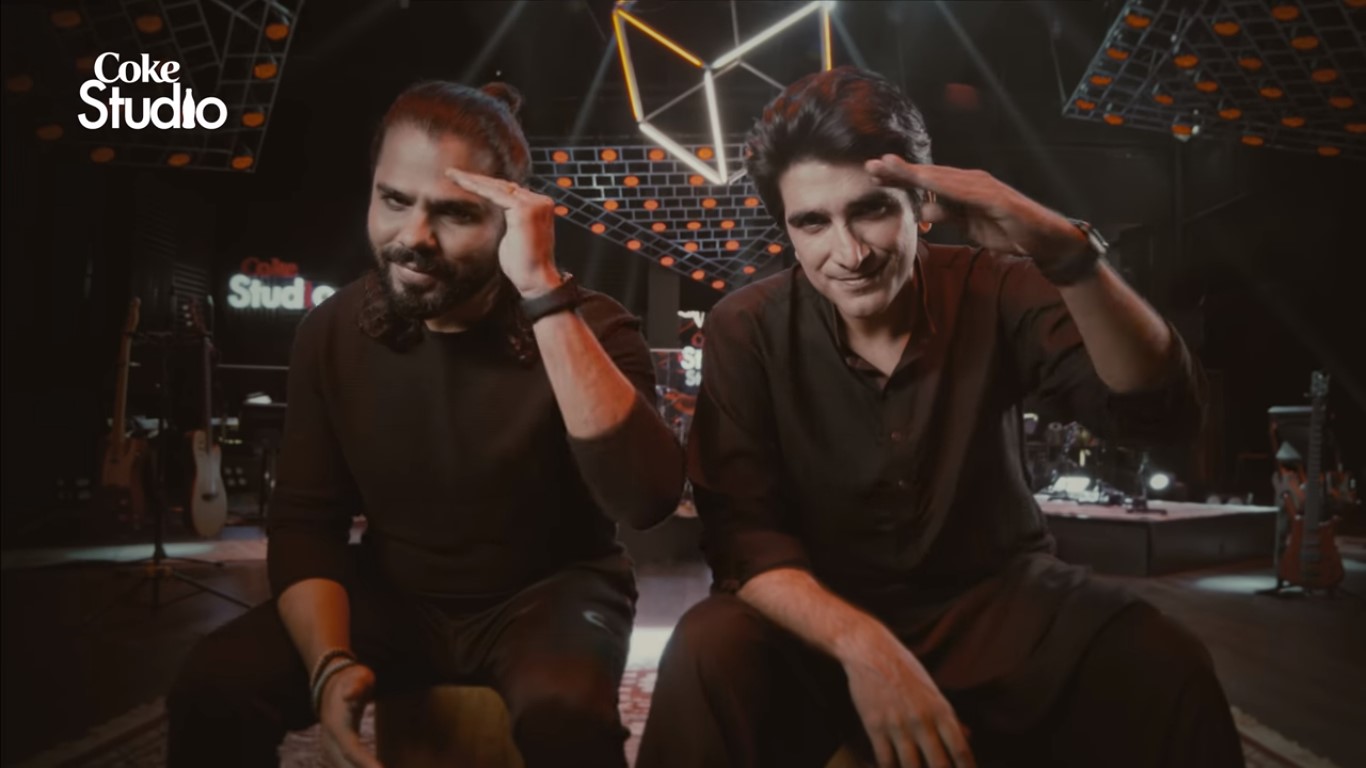 It's been 11 whole years since Coke Studio made a debut on the Pakistani airways. Ever since it has remained the most anticipated music show in Pakistan, hands down!
Last year had marked the end of Strings' 5-year contract with Coke as the producers of the show. After a lot of speculation it was finally announced that Ali Hamza, who had previously served as a guest producer on Coke Studio Season 10 would take the reins from Strings.
Read: Coke Studio: 6 Potential Contenders Who Can Replace Strings
The announcement had been widely welcomed by fans and music critics alike given that Hamza had already wooed the audiences with his productions of Tinak Dhin and Katay Na Katay last year.
So taken aback were we with Ali Hamza's talent that even before the announcement had been made, Bolo Jawan's resident music critic, Amna Kareem had predicted – nay demanded – that Hamza be given charge of the show!
And now that Ali Hamza and Zohaib Kazi (co-producer) have finally showcased a glimpse of Coke Studio 11, it has attracted unprecedented attention.
The inclusion of a transgender vocalist in the new season has been widely hailed and for good reason! This is something that certainly deserves praise above everything else!
The track was sung by transgender gives a clear message to the society, what a step. Take a bow 🙌👏#CokeStudio11 pic.twitter.com/fFyE4zZN9N

— Maria Lakhpat (@iLakhpat) July 23, 2018
https://twitter.com/kiranraza_01/status/1021119531119521792
Coke Studio Pakistan's #HumDekhenge promo has singers from transgender community; Netizens couldn't be happier #cokestudio11 #TrendingNowhttps://t.co/ZPgsNlbSR2

— Express Trending 😷 (@ietrending) July 23, 2018
Then there are Ahad Raza Mir fans who can't wait to see their favourite actor make his singing debut on the country's biggest music platform.
https://twitter.com/Bhabhibolo/status/1021119004365279232
After being such a pro actor, @ahadrazamir will be singing in #CokeStudio11 … aaah … such a pleasant surprise… really looking forward to his song(s?) … Keep shining kiddo!

— SabahatMS (@SabahatMS) July 22, 2018
However, not all the attention is particularly positive…
Keeping up with the tradition, Coke Studio announced the arrival of its new season with a promotional song that covers a beloved piece of patriotic music.
This time, the producers (i.e. Ali Hamza and Zohaib Kazi) opted for Faiz Ahmed Faiz's revolutionary poem, Hum Daikhain Gey that was originally sung by the legendary singer, Iqbal Bano.
Given that elections are only a few days away, Hum Daikhain Gey seemed like an apt choice, likely to resonate with the millions of Pakistanis who are all but fed-up with the dramatics that have engulfed the country this election year.
The song should then have worked, allowing every Pakistani to interpret it as per his or her own political reality.
However, such was not the case and Coke Studio Season 11 has come under fire from some quarters for supposedly siding with Pakistan Tehreek-i-Insaf (PTI) as Hum Daikhain Gey has been their DJ's favourite choice during party rallies.
And it isn't just the choice of song; even the new logo has been scrutinized by some for choosing a color theme that is very similar to PTI's flag.
#Green #Red #PTI #AliAzmat #FingerPrintSign #Election #CokeStudio11 Campaign for #PTI ? Coindence? 😉 pic.twitter.com/9CtilDL2sg

— Khattak Zad (@KhattakZad) July 22, 2018
I don't know why i am having a feeling that this is a PTI themed coke studio..#CokeStudio11 pic.twitter.com/OyQK1isI4D

— ObAiD KhAn 👨‍💻 (@iobaidu5) July 22, 2018
50 Shades of PTI! ♥️💚
Believe me or not, Coke Studio is supporting PTI. 🤩 #CokeStudio11 pic.twitter.com/wQ7kEep7uS

— Engr. Salman Abbasi (@SalmanAbbasi_) July 22, 2018
What do we think about the debate? Well, Hum Daikhain Gey is not merely a piece of poetry. It symbolizes the struggle of an entire generation against tyranny. Thus, such an emotional response to the promo is well in line with the spirit of free-will and the right to be heard that the song propagates.
We say, let every Pakistani be heard and let music and poetry always remain Pakistan's favourite forms of expression!
Coke Studio 11, we await you with held breath!