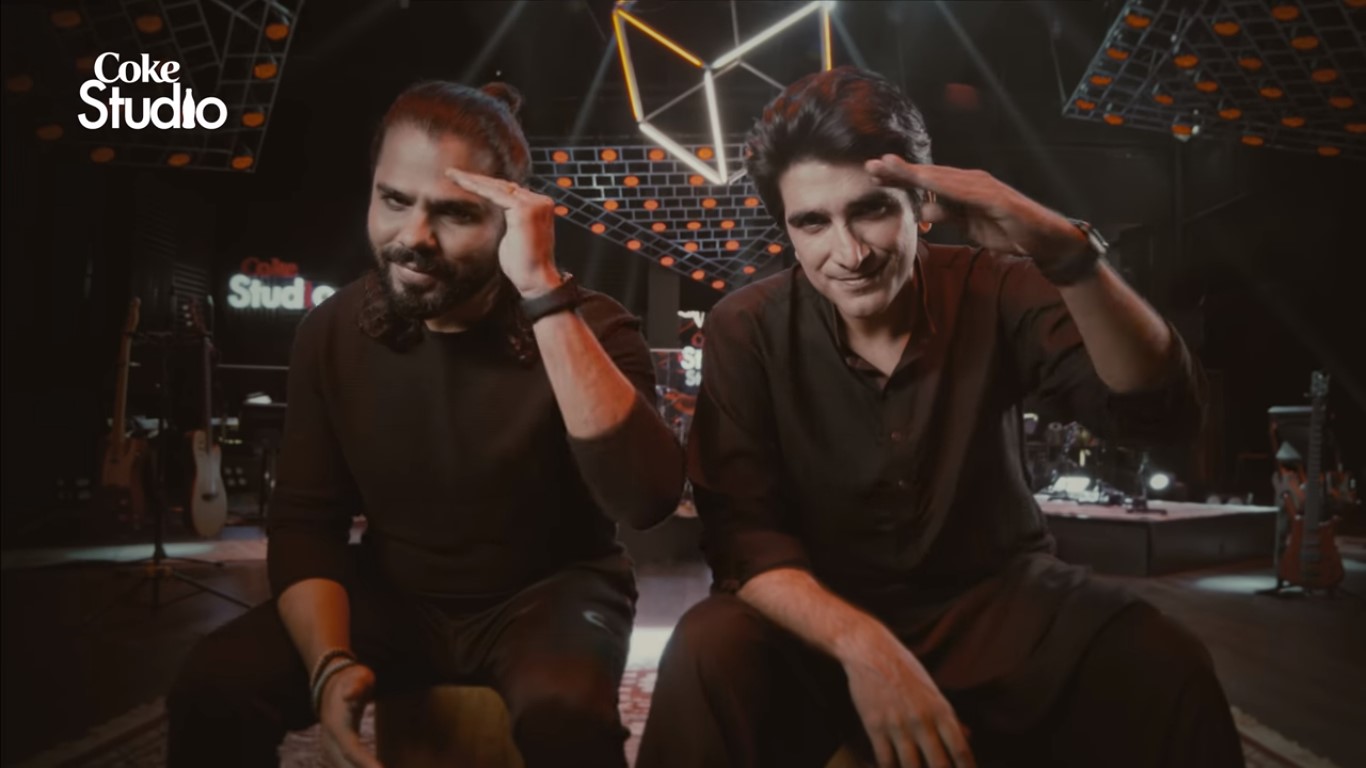 It is diverse, it is unpredictable, it is an explosion of powerful, unexplored energy…it is Coke Studio 11!
Expectations from the eleventh season of Coke Studio were very high from the moment it was announced that the production baton was being passed on to Ali Hamza and Zohaib Kazi. The former had proved his versatility in the previous season as a guest producer with hits such as Coke Studio original, Tinak Dhin and then again with the memorable remake of Runa Laila's classic from the film Umrao Jan Ada, Kaatay Na Katay.
Read: Coke Studio Announces Its Eleventh Season With A Bang(!) But Some Pakistanis Are Unhappy
However, from the moment Natasha Baig uttered "Kiun zayakar banoon, sood faramosh rahoon," it was obvious that Coke Studio 11 would surpass expectations by a fleeting margin. This first impression only ossified with each consequent offering and by the time the first episode was over, I was in a state of trance that took several hours to subside.
What truly goes to the credit of the producers is that not only was every song in the opening episode diametrically different from the others, but each track also made a strong, much needed statement.
Shikwa/Jawan-e-Shikwa
Shikwa/Jawab-e-Shikwa, a combination of two provocative poems penned down by Allama Muhammad Iqbal was a powerful call for self-reflection and internal scrutiny.
More than a century after the poems were originally published, they remain relevant for the inhabitants of the sub-continent. This is especially true given the recent rise in mainstream bigotry and hate.
The Coke Studio version of Shikwa/Jawab-e-Shikwa is then not just a wondrous piece of music but it is a supremely important effort that deserves immense love and appreciation!
Baalkada
The second track, Baalkada demands respect for adding Naghma and Lucky – two transgender performers – to the starry line-up this season.
Read: 10 All Time Favorite Coke Studio Songs On A Millennial's Playlist
This is the first time in Pakistan that a popular music show has given center stage to the third gender and I truly, truly hope that this will not be a one-time occurrence but become a permanent fixture in Pakistani music shows.
Rap Hai Saara
The third song, Rap Hai Saara, took it upon itself to make multiple statements – and that too, without making the performance look too crowded or cluttered.
For starters, as the name suggests, it was all rap – a genre that is yet to find roots in Pakistan. More importantly, the song brought to limelight, Lyari Underground and Young Desi, two little known acts whose powerhouse potential was unknown to most save a small niche of ardent Patari followers.
The fact that the performers broke all Coke Studio conventions, hopping and somersaulting all over the place made the act all the more special.
Read: 5 Coke Studio Cover Songs which Disappointed Us Big Time!
Finally, for me at least, the most important part of the performance was giving prominence to Balochi language. True, that Coke Studio is known for giving space to regional languages but given the unnecessarily complicated relation between Balochistan and the rest of the country, it was endearing to see Lyari Underground rap away in their mother tongue.
Main Irada
The first three songs had led to a steady build-up of energy which all culminated into Main Irada, a befitting explosion of spine-tingling passion that will go down in Pakistan's musical history as an anthem that every woman can relate to!
It is not the first time that Pakistani music has paid tribute to womanhood, but it is certainly the first time when the tribute neither focuses on her beauty nor her role as a mother, sister or daughter.
Read: Season 10 of Coke Studio Has Ended But We're Still in Awe of Ali Hamza for His Musical Prowess
The song is instead a powerful reminder of the courage, strength and divine blessing that encapsulates the female existence.
In the last three days since the song came out, I must have heard it at least a dozen times. However, without fail, the chorus, "…himat hoon, mein aurat hoon," makes me teary eyed each!
Whether Coke Studio 11 will turn out to be the best season of the show in its decade long history is yet to be seen. However, as far as the first episode goes, all I feel is a deep sense of gratitude towards Ali Hamza and Zohaib Kazi for pushing the envelope and in the process daring to create something that has the potential to change the definition of music as we know it in Pakistan.