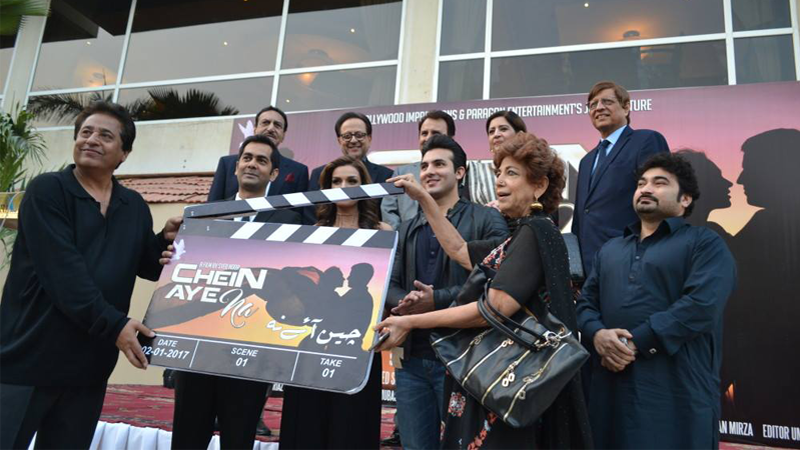 Syed Noor's comeback film Chain Aye Na is scheduled to be released tomorrow all over Pakistan. However, negative feedback following the launch of film's trailer has already put the entire team under pressure and the cast ever since, has remained busy defending the venture and explaining how the movie is going to be different from what was shown in the trailer.
Still, what we have seen so far leaves no doubt in mind that it is a typical formula film of the 90s with an over-all treatment that seems outdated (if not ridiculous) to say the least.
Regardless of the box office verdict, Chain Aye Na is a disaster waiting to happen and here is a list of three reasons why.
3. Disaster for the New Comers
The likes of Syed Noor, Nadeem, Atiqa Odho etc. have had their time and therefore, how the film fares should make little difference to them. However, it is the newcomers like Shehroz Sabzwari and Sarish Khan whose career should have an adverse effect in case the movie fails to generate revenue.
Also Read: Key Lessons from the Disaster of Project Ghazi
2. Disaster if it Flops
The ugly episode involving Project Ghazi has certainly jolted the confidence of the cine goers. Lollywood at the moment is in desperate need of a hit to regain credibility and confidence of the local audience. In case of a flop Chain Ae Na will only add to the problems of an already struggling film industry.
1. An Even Bigger Disaster if it Turns Out to be a Hit
Keeping all logic aside Lollywood would suffer irreparable damage just incase the movie turns out to be a hit. The local film industry despite everything seems to be moving in the right direction still, success at the box office for a 90s style outdated venture might as well hijack the progress made so far and influence other filmmakers to follow the precedent.
If still in doubt, please watch the trailer again!