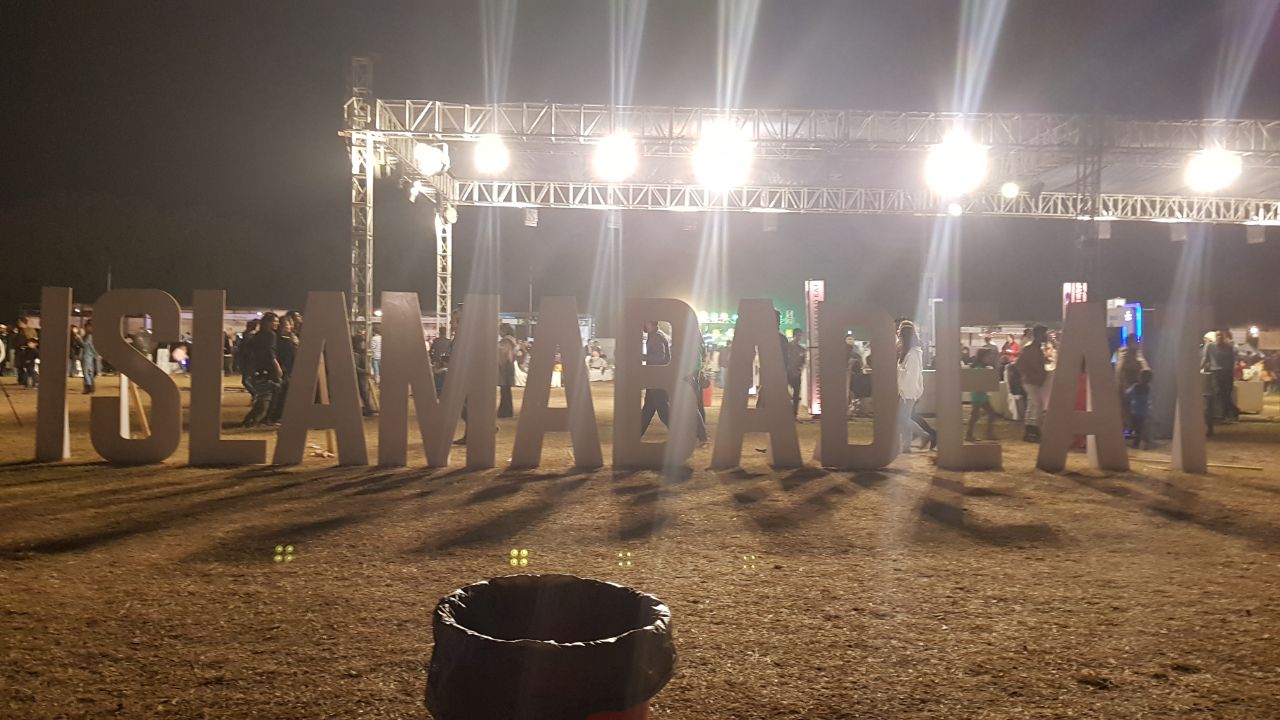 After successful events in Lahore and Karachi, the capital city finally experienced the food extravaganza, Islamabad Eat this weekend.
The food carnival began on Friday, 4:00 p.m. and will end tonight, i.e. Sunday at 10:00 p.m.
Team Bolo Jawan visited Islamabad Eat, went from stall to stall and spoke to people about their experience at the event. This is what we learnt!
Also Read: 3 Eateries at Islamabad Food Courts Serving Great Food!
What Worked
The revival of cultural activities in Islamabad after a hiatus of almost 10 years is great news in itself. There was a time when the city hosted concerts, melas and all sorts of entertainment events. But like all other walks of life the security situation took a toll on these activities too. It's wonderful to see the cultural scene receiving a new lease of life with Islooites getting a much needed dose of wholesome entertainment.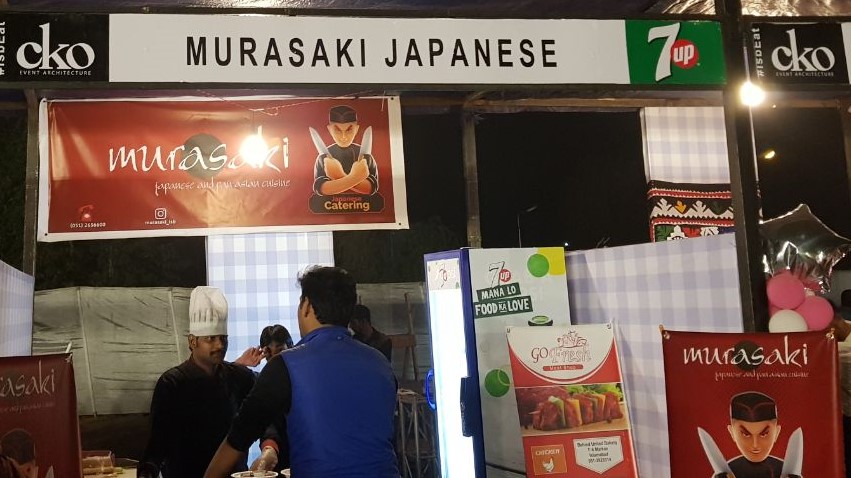 The fact that the festival was all about food was definitely a huge attraction. It's not that Islamabad doesn't have its share of great desi and continental eateries, but the foodscape is still no where close to the variety that Lahore and Karachi enjoy. So, it just made sense to get excited about a food festival that boasted of having representation from all across the country.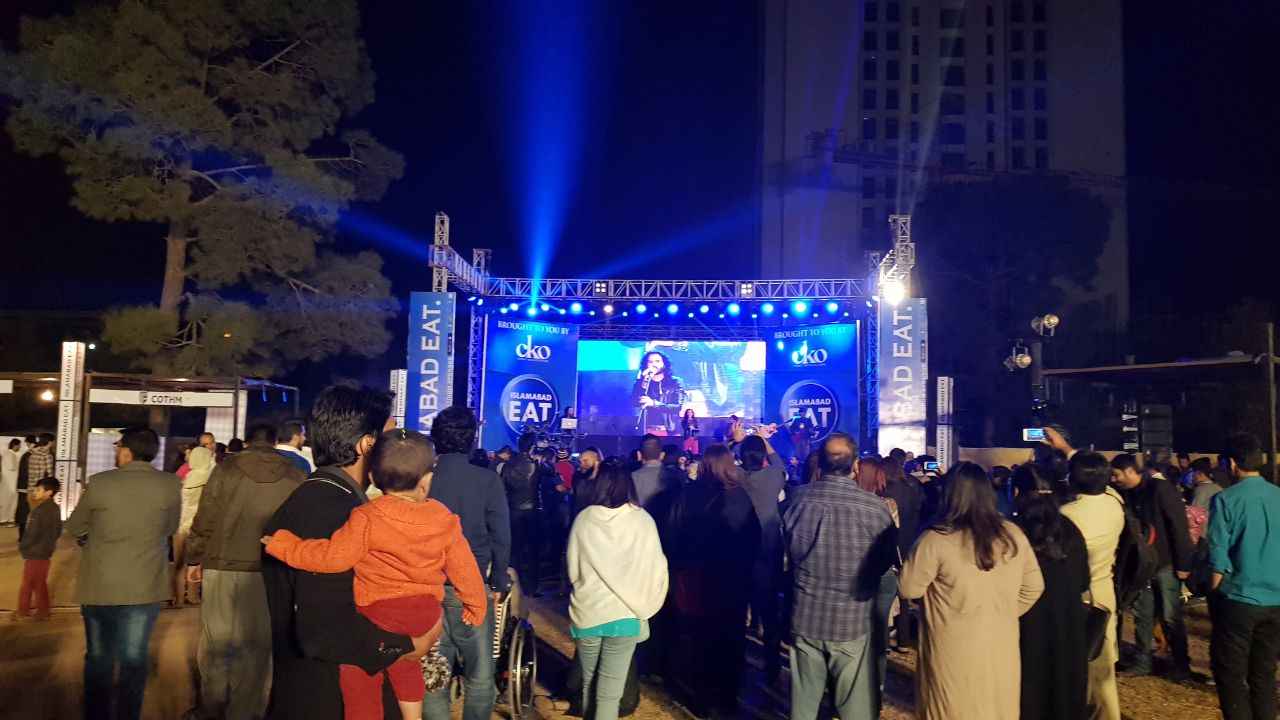 Live music was also part of the package and the guy singing one great cover after another deserves two thumbs up!
There were also 3 jumping castles and a trampoline so that children of almost all ages could have their own fun on the side. My little one still can't jump but that didn't stop him from bouncing his bottom on the jumping castle and having a good time!
Also Read: Restaurant Review: Siam Oriental Cuisine Will Make You a Fan of Thai Food
The best part was the prices. No serving was more than Rs. 300. This meant that everyone could enjoy food without his/her pocket taking a major hit.
What Didn't Work
Well…let me begin this by stating that this was the first of its kind event in Islamabad and so "What didn't work" should be taken as a learning to come up with a better, more organized effort next time.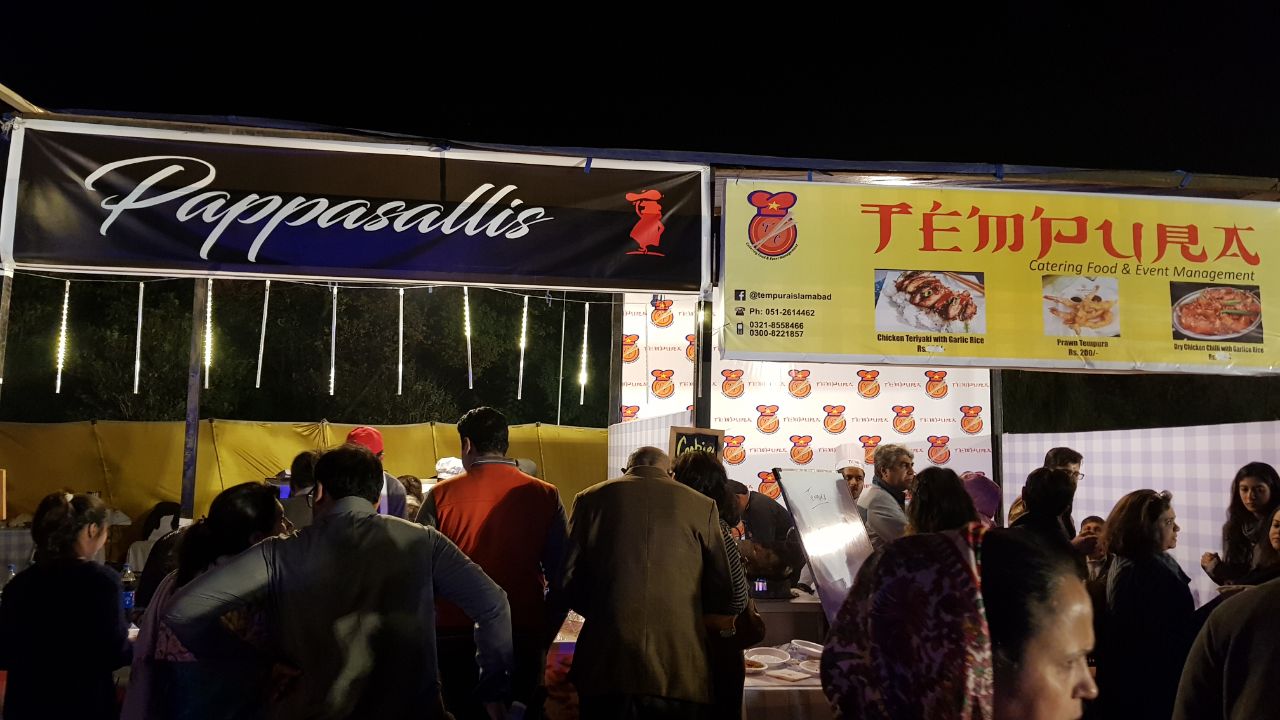 As a foodie my first observation was the lack of stalls. Now it's not like there weren't food stalls, it's just that there could have been many more.
Most of the food stalls belonged to those food outlets that are specific to Islamabad. The thing is that we eat at these places all the time so going all the way to Jinnah Convention Center to eat the same food was a bit of a damper.
Also Read: Khoka Khola Offers Desi Food With a Regal Twist
The second issue was the serving! I'm not sure if there was a certain embargo on the maximum a stall could charge for it's food but as mentioned before most portions were for Rs. 300 or less. With the reduced price, the servings were also supremely slashed. I ordered daal chawal and while the food tasted great, the portion was so tiny that it could possibly not sate anyone's hunger – not even my toddler's!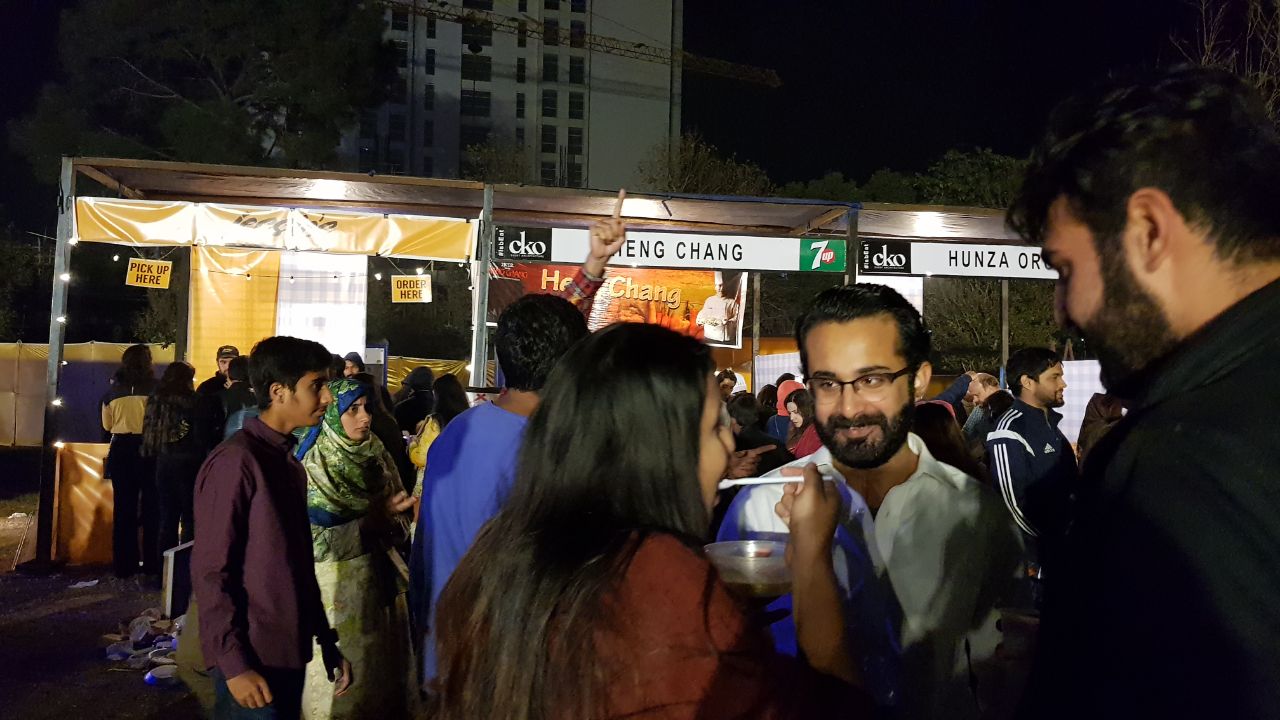 Now, that said, I get that the whole idea of a food carnival is to encourage people to taste food from various stalls and not eat an entire meal from one outlet and be done with but come on man…a little more wouldn't have hurt.
Another issue was the acute lack of chairs. For an event that anticipated a huge crowd, there were far fewer chairs than even the most conservative estimate would have demanded. More chairs next time, please!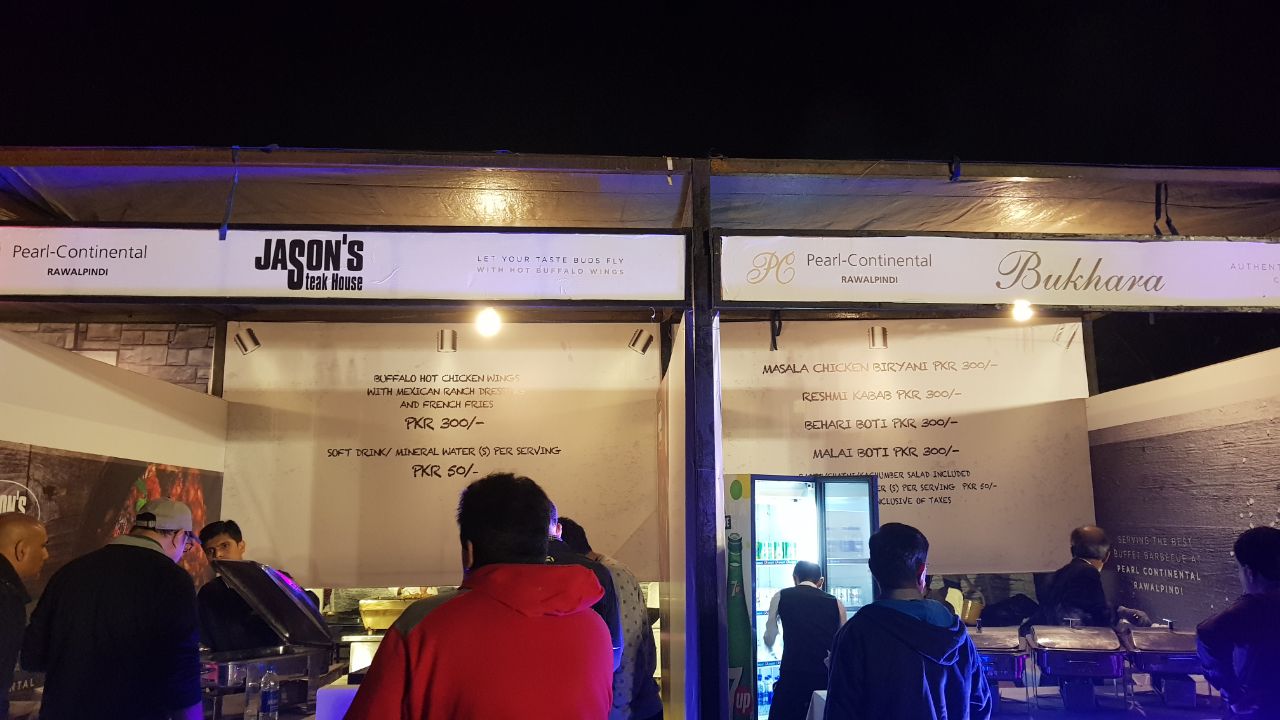 My last piece of feedback is not for the organizers of Islamabad Eat. It's more for a specific eatery serving, among other things, goshtaba on their stall. We got a serving packed to have it later at home. The very first spoonful revealed not one but two hair mixed with the goshtaba meat. Needless to say, we put the plate away thereafter and did not dare eat further. If the owner of the stall is reading this, I would really request you to up your hygiene game.
Final verdict
With all its shortcomings, I would still recommend those who haven't yet been to Islamabad Eat to make time and visit today. It was the organizers' first time and I'm sure they tried really hard to bring the whole gala together. So show up with your friends and family and buck up team Islamabad Eat!