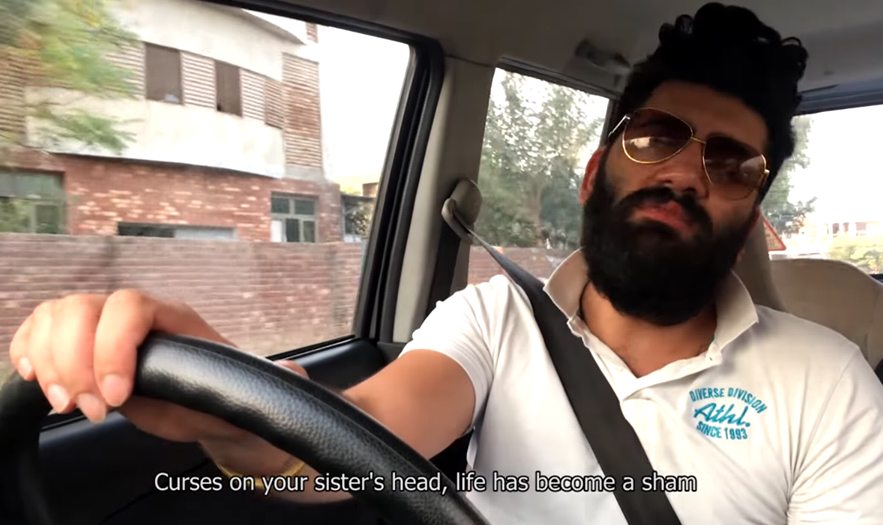 In 2011 a group of kids decided to vent out their frustration over rampant bigotry and hate speech through a satirical number, Aloo Aunday. Over night, Beyghairat Brigade became an internet sensation and a household name in urban Pakistan.
It's been a while since the band or any of its members came up with something quite as entertaining and simultaneously thought provoking as Aloo Aunday.
Also Read: The Best Among Believers – A Look At The Faizabad Sit-in
However, Ali Aftab Saeed is back with an offering that's just as hard hitting (and funny!) as his maiden single.
Also Read: This Is What Ali Zafar Had To Say About The Whole Aamir Liaquat And BOL TV Chaos
The song, Pain Di Siri takes a dig at the recent sit-in staged by Khadim Rizvi and his party workers at Faizabad Interchange. The sit-in had not only made life miserable for hundreds of thousands of people in the twin cities of Islamabad and Rawalpindi for 21 straight days, but Khadim Rizvi had gone out of his way to make the filthiest cuss words common lingo. Pain Di Siri incidentally became one of the most featured curses during Rizvi's fiery speeches making it a national Twitter trend and fodder for numerous memes.
Ali Aftab Saeed uses this unfortunate catch phrase to offer social commentary on the double standards prevalent in Pakistan's power corridors and the contradictory nature of the country's political landscape.
Also Read: Faizabad Settlement – Extremism: 1, Pakistan: 0
It sounds heavy; but the ease with which the singer has made the song a laugh-out-loud fest without sounding preachy is where its USP lies!
Given the current defeatist state of mind that most Pakistanis feel trapped in these days, this offering was much needed!
https://www.youtube.com/watch?v=N_e_GS3xTBk