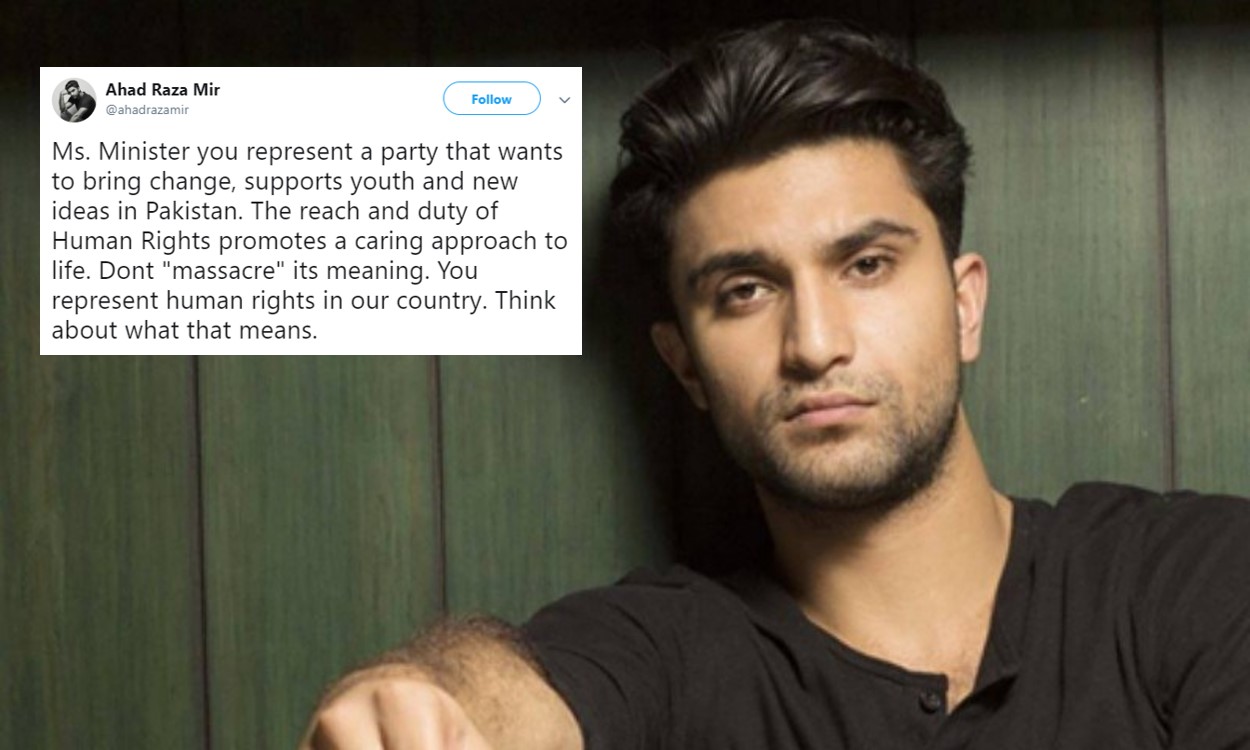 When the makers of Coke Studio had thought about covering the iconic song, Ko Ko Korina, they certainly had no idea that it would spark a controversy of a national proportion.
Following the overwhelmingly negative fan feedback, Minister for Human Rights Shireen Mazari had also joined in on the bashing by calling Coke Studio's version "Horrendous!"
Read: "Destroyed A Great Song," Tweets Human Rights Minister Shireen Mazari After Listening To Ahad Raza Mir & Momina Mustehsan Crooning To Ko Ko Korina
In less than 24 hours, Mazari's tweet has prompted Momina Mustehsan to retort with counter-criticism and soon, the argument had taken journalist Wajahat Saeed Khan and Iman Mazari into its fold.
Read: 3 Important Stories That Got Lost Amidst The Unnecessary Shireen Mazari-Momina Mustehsan Twitter Beef
After the war of words between the two ladies became borderline nasty, Wajahat had intervened, asking them to "…take a time out."
https://twitter.com/WajSKhan/status/1054376643689672705
However, his intervention did not go down well with Iman Mazari, who, in a rare show of solidarity with her mother was already worked up over Momina's tweets.
Why don't you mansplain from the bathroom? If you weren't embarrassed by PM House ke bathroom ka mahaaz, why is this embarrassing to you? https://t.co/XDg9U6MOeY

— Imaan Zainab Mazari-Hazir (@ImaanZHazir) October 22, 2018
And just when we thought that the unnecessary debate had finally seen the curtain go down on it, Ahad Raza Mir re-ignited the situation with these tweets.
I am also pleansantly surpired that the minister of human rights noticed out attempt, although she did not have very nice things to say, I'm still happy she noticed.
Just a peice of advice: better choice of words next time Ms. Minister.

— Ahad Raza Mir (@ahadrazamir) October 23, 2018
Ms. Minister you represent a party that wants to bring change, supports youth and new ideas in Pakistan. The reach and duty of Human Rights promotes a caring approach to life. Dont "massacre" its meaning. You represent human rights in our country. Think about what that means.

— Ahad Raza Mir (@ahadrazamir) October 23, 2018
Imaan in turn took to Twitter – again(!) – to posting a series of unpleasant tweets, the gist of which was that Ahad Raza Mir is an "entitled brat." 🤦
An entitled brat pretending to be a "struggling" artist, lecturing a federal minister on how to do her job after being unable to do his own.

Some grace in accepting your flaws would do you well. Stop deflecting. Sorry not sorry that your ego is bigger than your talent! https://t.co/VOIjb0jLFc

— Imaan Zainab Mazari-Hazir (@ImaanZHazir) October 23, 2018
Thankfully the Minister for Human Rights has not responded to Ahad and we dearly hope that she does not! Because quite frankly this is becoming one of those pointless, never-ending squabbles that we are getting tired of reporting!