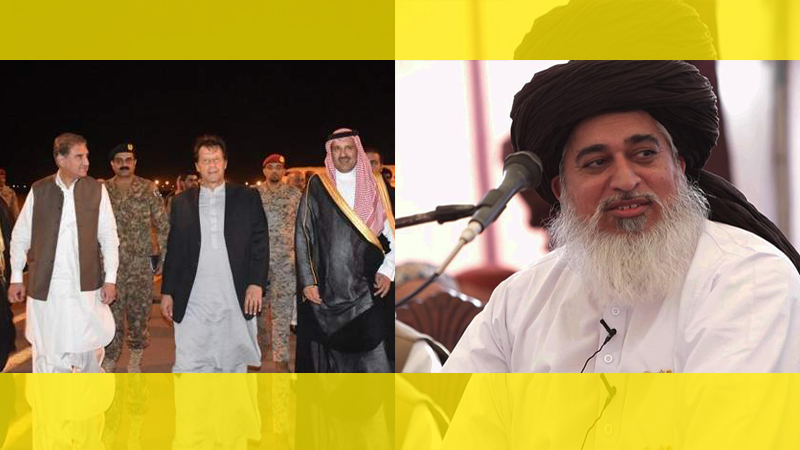 The Shireen Mazari-Momina Mustehsan fiery Twitter exchange kept our internet abuzz, yesterday; overshadowing all the interesting developments that have a bearing on Pakistanis, directly or indirectly.
Read: "Destroyed A Great Song," Tweets Human Rights Minister Shireen Mazari After Listening To Ahad Raza Mir & Momina Mustehsan Crooning To Ko Ko Korina
What started as mere remarks by the Human Rights Minister of Pakistan Shireen Mazari on Coke Studio's Ko Ko Korina rendition, ended up becoming a national debate when Momina Mustehsan couldn't handle criticism gracefully and took to Twitter to politicize the negative remarks.
Apologies for hurting ur sentiments. It is ur right to judge us & express ur outrage,just like it was our right to exercise our #FreedomOfExpression. As our Minister of #HumanRights, u should appreciate @cokestudio for allowing us to express ourselves, esp if it was horrendous 🙂 https://t.co/OkYdSE0jCz

— Momina Mustehsan (@MominaMustehsan) October 22, 2018
Interestingly, Mazari also didn't hold back and called out the young singer for dragging the ministry into the matter.
I gave my personal opinion which I am entitled to esp on a non pol issue having to do with music. To each his/her own! And why bring the ministry into it?! https://t.co/io9q0y6nAf

— Shireen Mazari (@ShireenMazari1) October 22, 2018
What followed was a bizarre feud of words that no one expected!
I respect that ma'am – I apologized & acknowledge u had every right to judge & express outrage. I was only answering ur question of why coke studio allowed it. And as someone holding office, I'd hope u'd appreciate the allowance of freedom of expression- however bad it turned out https://t.co/5cX0Z8OaMl

— Momina Mustehsan (@MominaMustehsan) October 22, 2018
As someone holding office, I'd expect you to be more responsible with how you express yourself on public platforms. We look up to you, ma'am, as citizens of this country. Uncle Ben from Spider-Man said "with great power comes great responsibility". Don't let us down #NayaPakistan https://t.co/Ghvw5tivkd

— Momina Mustehsan (@MominaMustehsan) October 22, 2018
When you hold office, its not about politics or his/her own anymore – it's about the country at large. You represent all of us now, not just yourself or #PTI. In a time when we're trying to curb cyber-bullying and hate speech, please don't fuel it further #SocialResponsibility https://t.co/5cX0Z8OaMl

— Momina Mustehsan (@MominaMustehsan) October 22, 2018
R u serious! Liking or disliking a song has nothing to do with anyone or any politics! It's a personal choice. I did not like the song. End of story. https://t.co/7v01spfVZQ

— Shireen Mazari (@ShireenMazari1) October 22, 2018
After the digital quarrel, people spent the whole evening taking sides; explaining cyber-bullying and hate speech to Momina on one hand and reminding Shireen Mazari of issues of greater significance that are worth her attention on the other.
All this happened while Ahad Raza Mir basked in some imaginary glory as public contempt for his Ko Ko Korina's cover only grew stronger.
However, stories that were far more important for the nation got lost amidst this unnecessary Twitter beef and we had to struggle to find sane voices who have their priorities right!
Here are the 3 things that were shaping our world one way or other while we were contributing to the oh-so-crucial Ko Ko Korina debate.
1. Saudis Admitted Khashoggi's Murder & Outrage Followed!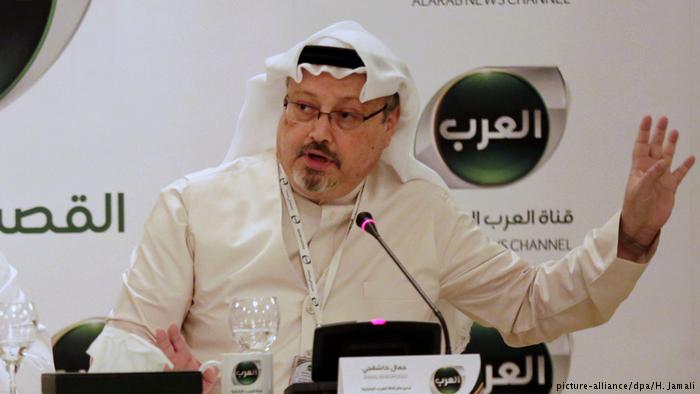 In the latter part of the last week, after numerous denials, Saudi Arabia finally admitted that the missing journalist Jamal Khashoggi died inside the country's consulate in Turkey when he visited to pick his divorce papers.
However, giving an explanation as unconvincing and sloppy as "fist fight" for Khashoggi's death has added another twist to the episode. The statements coming from the Kingdom are so unsatisfactory that this time even Trump has expressed his concern, at the risk of sabotaging the lucrative US-Saudi arms deal.
Outrage has been recorded by leaders and premiers from all over the world over the mysterious death and pieces of evidence of Crown Prince Muhammad Bin Salman's (MbS) involvement in the murder keep on surfacing one after the other, creating rifts even among the house of Al  Saud and mounting more pressure on the claimant of the throne.
The circumstances have caused immense loss to Davos in Desert, an international economic conference organized by MbS that is slated to be held in Saudi Arabia in order to shift the oil-based economy of the country to investment based one. Who's who of world's biggest businesses were expected to attend the conference, however, the Khashoggi misadventure has costed the presence of many of these notable investors as they decided to back out.
Read: Ahad Raza Mir Is Being Savagely Trolled For Ruining Ko Ko Korina
Turkey's Erdogan has adopted a very shrewd stance throughout the course and according to the pundits, has gained considerable leverage over Saudi Royals that will shape the dynamics between the two countries to the national interests of Ankara.
In the light of the expected results of the investigation being carried out by Turkey, prospective repercussions in the form of sanctions and ensuing isolation, Riyadh has suddenly found itself in an unmanageable mess.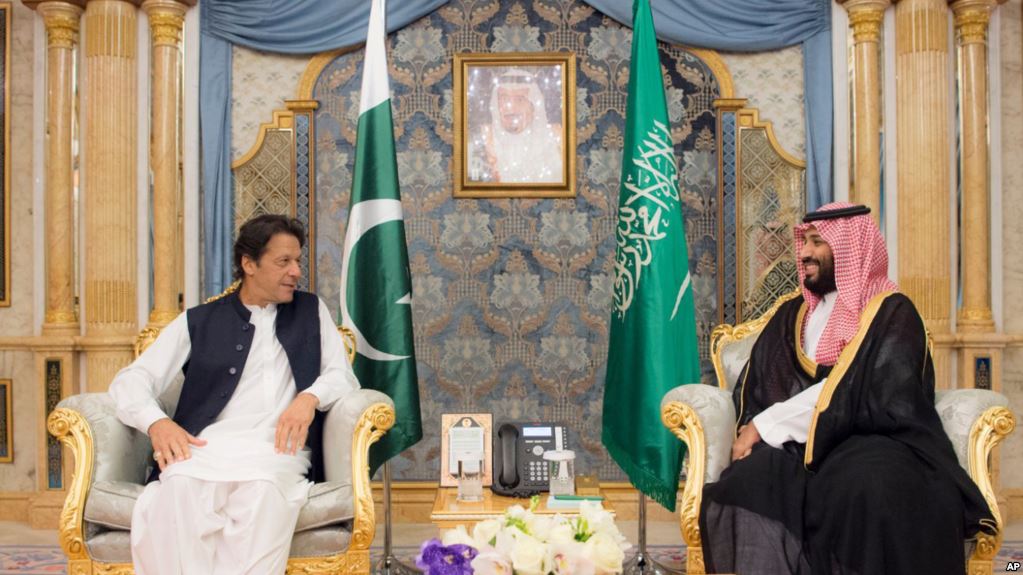 However, the silver lining here is for countries like Turkey and Pakistan. Desperate times call for desperate measures and as Imran Khan continues his visit to Saudi Arabia to seek loans, Islamabad has a lot to gain from Riyadh's situation, something Zarrar Khuhro has been hinting at since long! Pakistan must seize this opportunity to be relevant and hence, in an advantageous position again!
like i said its a good time to show up and ask for a few billion 'kya hum aap kay saath nahin hain?' type scene on karo https://t.co/dNliCYw94x

— Zarrar Khuhro (@ZarrarKhuhro) October 22, 2018
Everything is an opportunity to the wise. https://t.co/Vch5F6Svhd

— Zarrar Khuhro (@ZarrarKhuhro) October 22, 2018
2. Khadim Rizvi at it Again!
A video has emerged featuring right-wing TLP's Khadim Rizvi giving threats to the faculty and students of LUMS university for visiting Ahmadis in Rabwah to show solidarity.
https://twitter.com/RabwahTimes/status/1054200578748768256
Many have taken to Twitter to both report and condemn the hate speech.
At LUMS most of our faculty teach students to respect people of all religious communities in the hopes if creating a more peaceful world. How is this man allowed to openly threaten faculty and students and get away with it? @ShireenMazari1 https://t.co/4xrJBeF9nV

— Nida Kirmani (@NidaKirmani) October 22, 2018
Khadim Rizvi threatening university people and all the sympathisers of minorities is spreading hate speech.. Is he new Mullah Radio that we will be suffering from?

— Distant Maddy (@distantmaddy) October 22, 2018
At the risk of sounding like Zarrar's Twitter transcript (if that's even a thing), we couldn't agree more with the seasoned journalist!
So regarding this #momina and #shireenmazari #uncleben business my take is that KHADIM RIZWI AND HIS PARTY HAVE VICIOUSLY ABUSED AND THREATENED JUDGES AND NO ONE DARES TAKE ACTION COS WE PREFER NON ISSUES THAT WON'T GET US KILLED thanks for coming to my ted talk bye

— Zarrar Khuhro (@ZarrarKhuhro) October 22, 2018
3. Uber & Careem Shut Down in Sindh!
After the horrible event in which a girl jumped off a moving car in Karachi made headlines last week, Sindh government has given a week to e-cab services to get registered or they will be shut down.
Many have shown their reservation over the policy as Karachi already lacks economical means of local transportation following the ban of Qhinqhis.
Strongly condemn Sindh Govts decision to shut down Uber and Careem in Sindh. For a province without Public Transport It is a facility for millions of people and full time job for thousands. Sindh Govt has no right to snatch it !

— Shafaat Ali (@iamshafaatali) October 23, 2018
These are new labour platforms and taxation can be sorted out as in other countries. Why stop modernisation of economy? #uber #careem https://t.co/aNxXTuhqcn

— Zubair Faisal Abbasi 😷 (@zubairabbasi) October 23, 2018
In case the e-cab services are shut down, daily conveyance of many in the city will be disturbed and thus, any such move should come only if there's a backup plan to facilitate the citizens.
Read: Mahira Khan Clapped Back At A Troll For Shaming Her On Creating Breast Cancer Awareness