Last night's fatal attack on the election rally of senior Awami National Party (ANP) leader Haroon Bilour reminded us of all the times the political party was targeted by extremist factions. As Pakistan mourns the death of another Bilour and that too just a few weeks away from general elections 2018, here is a timeline of attacks on ANP in the last six years.
Read: 3 Possible Election Outcomes Die-Hard Political Workers Need To Be Mindful Of
July, 2012
ANP's Malik Muhammad Qasim Kakar & five other party workers lost their lives when an explosion hit the rally in Khuclak area near Quetta.
Chief of the Balochistan chapter of ANP Aurangzeb Kasi and his wife Mahar were also wounded as a result of the bomb blast.
November, 2012
Referred to as anti-Taliban politician, Fateh Khan became a victim of a suicide attack along with his guards on the 3rd of November, 2012.
The tragedy took place in Buner, a city of Khyber Pakhtunkhwa province and Tehrik-e-Taliban Pakistan claimed the responsibility of the attack.
Read: Pakistan Reacts To The Avenfield Verdict!
December, 2012
An important event in the timeline of attacks on ANP in the last six years! A big attack devastated ANP when Bashir Ahmad Bilour succumbed to a suicide blast in the Qissa Khawani Bazaar area of Peshawar. Father of now deceased Haroon Bilour, the politician was a senior minister of Khyber Pakhtunkhwa, reason why a day of mourning was observed across the country following his death!
Taliban claimed the responsibility of the heinous act. The event shook ANP to the core as it revealed the vulnerability of the party to violence.
February, 2013
ANP leader and then Chief Minister of Khyber Pakhtunkhwa Amir Haider Khan Hoti was targeted in a suicide attack but he survived. The incident took place in Mardan.
April, 2013
Mukarram Shah, a local leader of ANP, became a victim of brutality when his car was blown up in Swat.
May, 2013
In another horrific event, Najeeb Khan, a peace committee member affiliated with ANP, was taken out through detonation of a remote controlled Improvised Explosive Device (IED) in Peshawar.
Read: PTI Leaders Are Having Very Public Spats & We Want To Know: What's Going On, Bro?!
Two more members of the peace committee were gunned down later that year.
February-September, 2014
Approximately 12 people who were members of peace committee and belonged to ANP died as a result of bomb blasts in Mashoo Khel and Kabal, KPK.
October, 2014
ANP leader Muhammad Ashraf Khan along with his guard was shot down in Matta area of Swat when unidentified men opened gunfire on them.
August-September, 2015
Attacks were carried out on peace body members from time to time during this period.
Read: Had Jibran Nasir Been A Common Man!
November, 2015
Another ANP killing in Yakatot area of Peshawar took place when Imdad Hussain Jafri, an office bearer, was gunned down by unidentified men. The assassination was followed by a protest among locals.
April, 2016
During a visit to a school under construction, ANP leader Jamshed Khan was killed by militants when they opened fire on him in Mingora, Swat. The incident sparked protests led by party's prominent faces.
May, 2016
Former Deputy Speaker of Khyber Pakhtunkhwa Assembly and ANP stalwart Khushdil Khan escaped an attack that was carried out on his apartment in Budh Bher.
Watch Video: Jamal Khan Of PML-N Mocks His Constituents & Democracy
July, 2016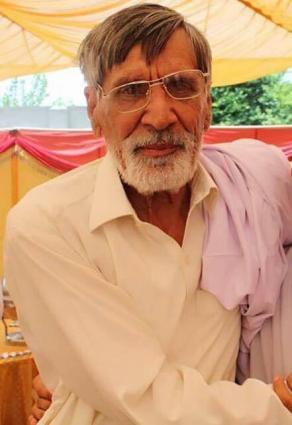 One of the biggest losses for ANP was marked by the assassination of anti-Taliban ANP ex-MPA Muhammad Shoaib in Swabi. The setback left the party shocked and in immense grief.
October, 2017
ANP leader Abdul Razzaq became a victim of landmine explosion planted to kill him and his brother on their way to Lahore from Balochistan.
July, 2018
The most recent event in the timeline of attacks on ANP in the last six years! Son of deceased Bashir Ahmad Bilour, Haroon Bilour breathed his last yesternight when his election rally was attacked by a suicide bomber in Yakatoot area of Peshawar. A statement claiming responsibility of the attack was released by TTP soon after.
Many politicians and other important personalities of the country took to social media to condemn the assassination.
The death toll has risen to 20 and the Election Commission of Pakistan (ECP) has ordered postponing of the election in PK 78 as fear dominates the constituency.
Read: And The Award For The Worst Chapter Names Goes To…REHAM KHAN!