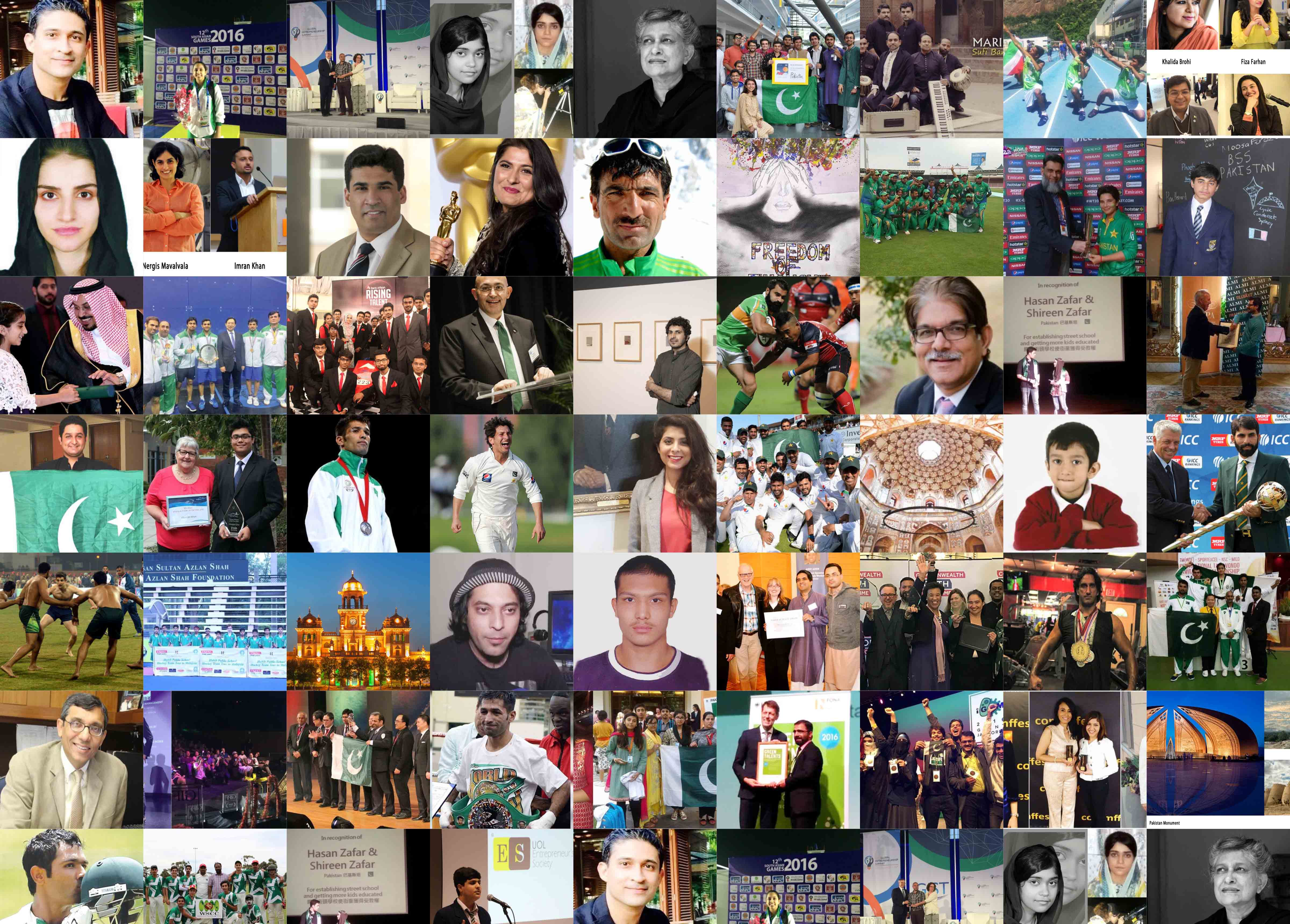 The year 2016 has been one of the most unpredictable years of the century. Along with taking away many great people from us, it also gave us several devastating moments that we might never forget. But saying that 2016 was a complete disaster would be incorrect, for it gave us many reasons to celebrate as well.
In fact 2016 proved to be a year when Pakistani talent was generously recognized by the world. Here is a round of the 60 moments that made our nation proud this year!
1. Haris Aziz Named "AI's 10 to Watch"
When Lahore University of Management Sciences (LUMS) alumni Haris Aziz was named among "AI's 10 to Watch" by the IEEE Intelligent Systems magazine. 'AI's 10 to Watch' celebrates "young stars" in the field of artificial intelligence (AI).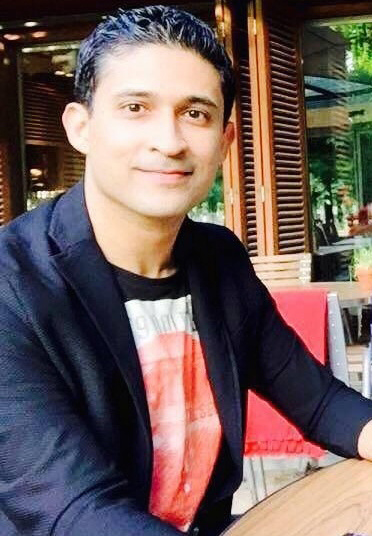 2. Lianna Catherine Swan Won Gold 
Pakistan's Lianna Catherine Swan won Pakistan's first gold of the South Asian Games in 2016. She swam her way to the victory in the women's 200m breaststroke.
3. WonderTree Won at Stanford University
WonderTree, a Pakistani startup that develops games for children with special needs won third prize at the Global Innovation through Science and Technology (GIST) Tech-I Startup Competition held at Stanford University.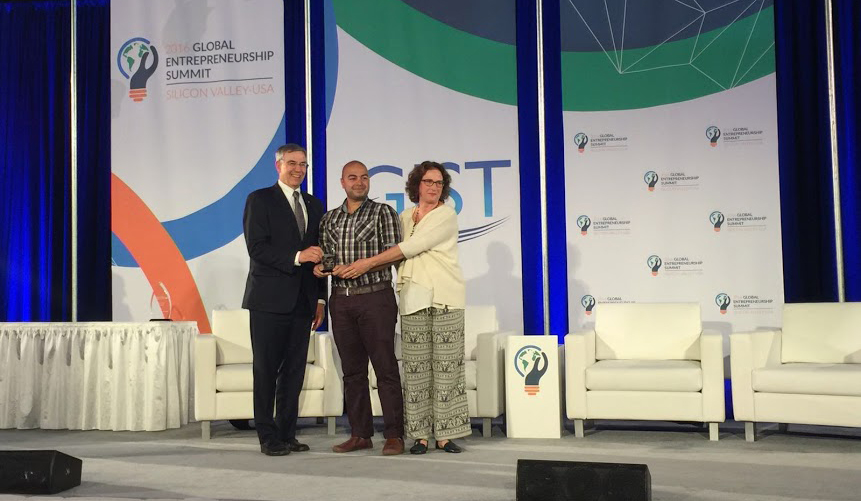 4. Norina Shah Became the Youngest Astronomer
17-year old Norina Shah from Quetta became the world's youngest astronomer this year. Norina Shah began to pursue her passion for astronomy by studying the world of stars when she was in class 8. Her tweets attracted international media immediately as a result of which she was interviewed by Eduzine Global magazine, a UK based magazine. She was recognized internationally when the UN Staff came across her interview.

5. Yasmeen Lari Won the Japanese Fukuoka Prize
Renowned Pakistani architect Yasmeen Lari won the prestigious Japanese Fukuoka Prize in the Arts and Culture category this year. After qawwali maestro Nusrat Fateh Ali Khan and social scientist Dr. Uxi Mufti, Lari is the third Pakistani recipient of the Fukuoka Prize. The Fukuoka prize was established in 1990 by Fukuoka City of Japan. These awards aim at recognizing and honoring the exceptional work of organizations, groups or individuals that promote and preserve diverse cultures of Asia.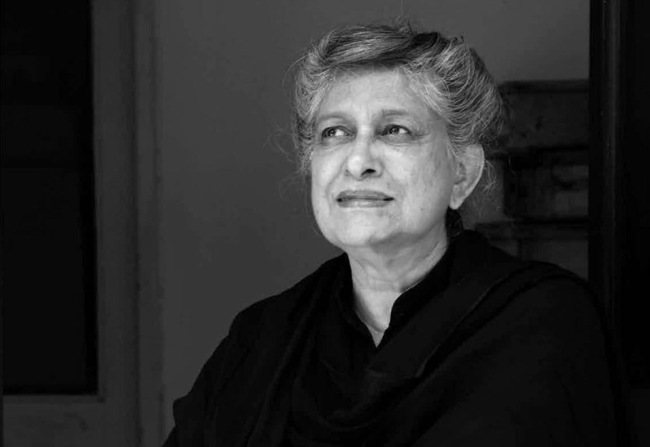 6. Best International Booth on International Day at Technical University Munich
Pakistan won the best international booth award on International Day at Technical University Munich. Students from more than 35 countries participated in the event. They presented different aspects of their local cultures. Pakistani booth stood out because of the posters depicting historical places, natural habitats and other important locations. The truck art drawn by a Pakistani student, Pakistani food and beverages were also highly appreciated by many visitors.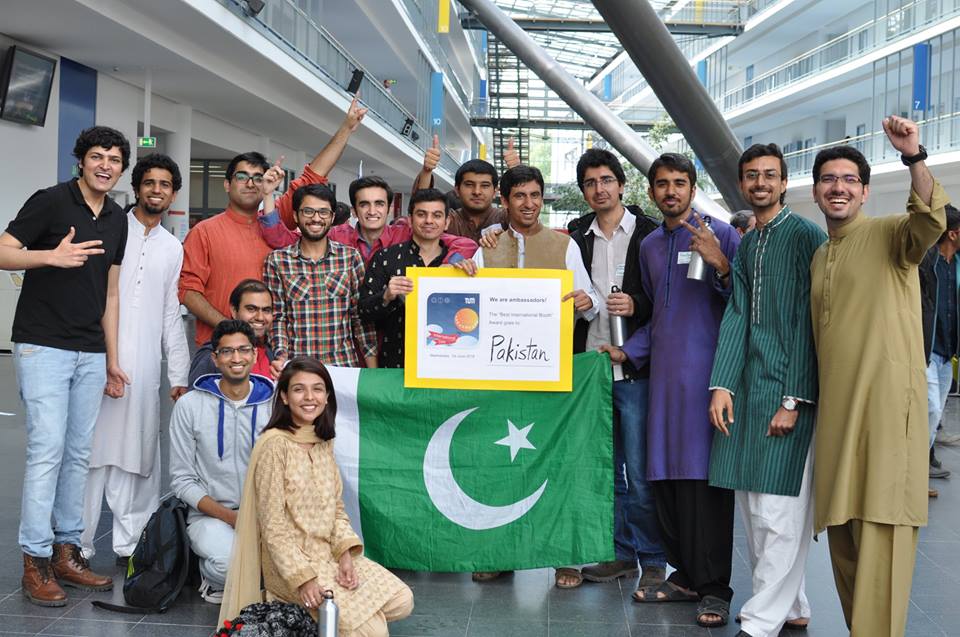 7. Pakistani Musician Bags Takrim
A Pakistani musician and singer Dr. Zafar Iqbal was awarded with Takrim (a prestigious award in Sufi singing) at Cairo, Eygpt, in an international Sufi music festival called 'Sama International Festival of Spiritual Music and Chanting.' This award has also been awarded to poet-philosopher Allama Iqbal in the past. Dr. Zafar Iqbal, who is a former in-charge of musicology department in National College of Arts, aims to promote peace through Sufi music.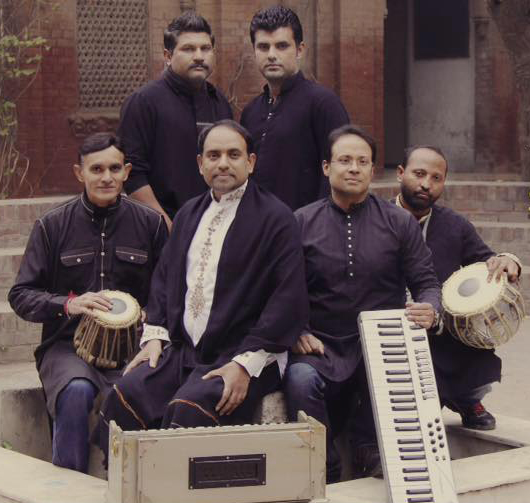 8. 10 Medals at Street Child Games!
In 2016 Pakistan won 10 medals at Street Child Games 2016 in Rio. Pakistan's Muhammad Naeem, Mehr Ali and Naseer Ahmed swept the Street Child Games' 100m and 400m athletics sprint by winning gold, silver and bronze medals in both the events!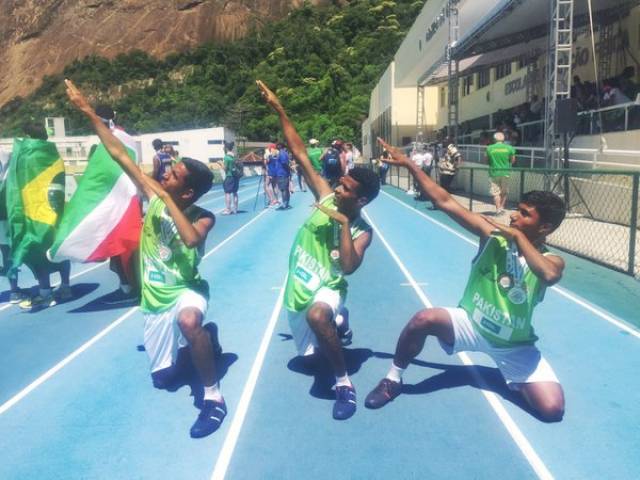 9. Four Pakistanis on Forbes "30 Under 30" List
Four Pakistanis made it to the Forbes "30 Under 30" Asia list for 2016. The names include Khalida Brohi (founder of Sughar), Fiza Farhan (founder & CEO of Buksh Foundation), Umar Anwar Jahangir (founder & Secretary of Bahria Medics) and Muniba Mazari (Pakistan's first female UN Goodwill Ambassador).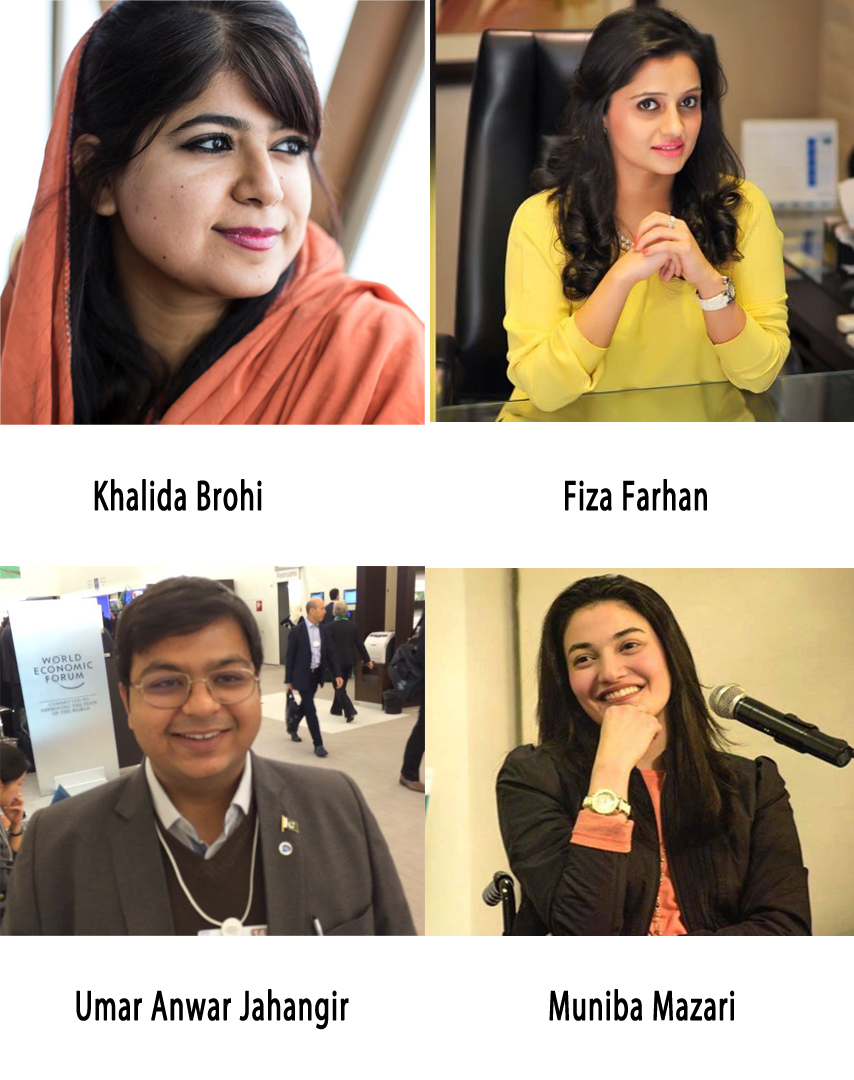 10. Sidra Khan Tops ACCA
A Pakistani girl named Sidratul Muntaha (alias Sidra Khan) was declared a worldwide topper to have competed among 180 countries of the world by a UK-based university. Sidra who resides in northwest Pakistan, got first position by scoring 100 per cent marks in the Management Accounting MA-1 paper in an online examination of the Association of Certified Chartered Accountants (ACCA). The online examination is conducted by local British Council officials.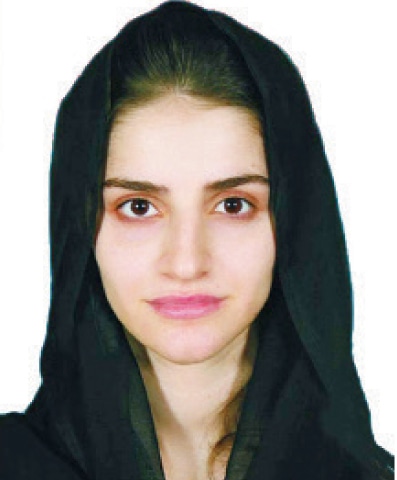 11. Nergis Mavalvala and Imran Khan Part of the Team that Discovered Gravitational Waves
Pakistanis were genuinely proud when we got to know that two of our own scientists, Nergis Mavalvala and Imran Khan were part of the most significant scientific discoveries of the century i.e. the ground breaking discovery of gravitational waves, ripples in space and time hypothesized by physicist Albert Einstein.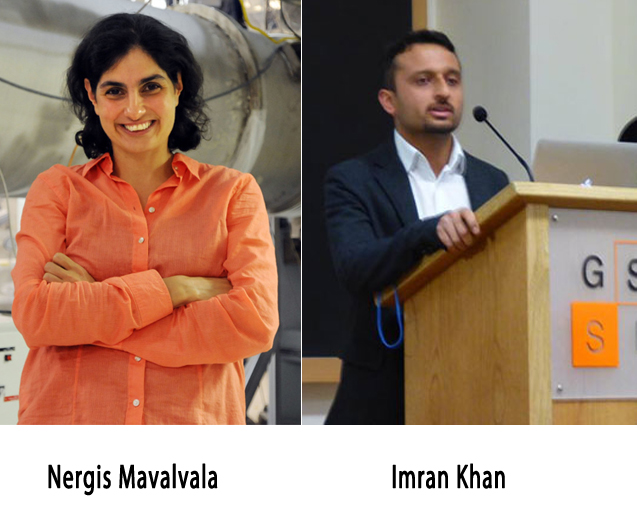 12. Samir Iqbal Developed New Cancer Detection Method
A Pakistani electrical engineer (former NED University of Engineering and Technology graduate) Samir Iqbal developed a new cancer cell detection method that will be able to improve early diagnosis of cancer.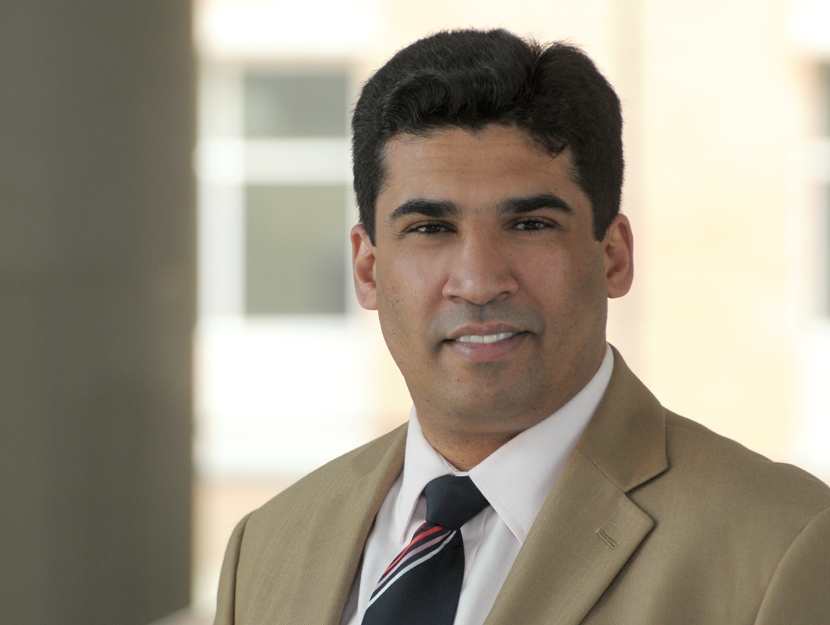 13. Sharmeen Obaid Chinoy Did It Again!
Sharmeen Obaid Chinoy made history by becoming the only Pakistani to win two Oscar awards. Sharmeen was awarded the Oscar in the category Best Documentary – Short Subject for her documentary "A Girl in the River". She was first awarded with Academy Award in 2012 for her documentary "Saving Face".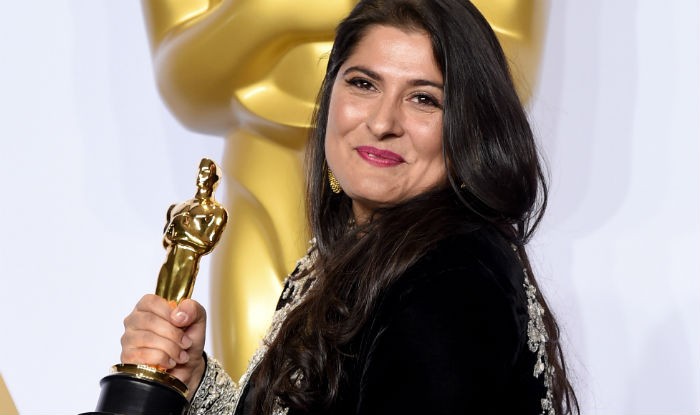 14. Ali Sadpara Became the First Man to Make a Successful Winter Ascent on the Killer Mountain
Pakistani climber Ali Sadpara became one of three mountaineers in the world to make the first-ever successful winter ascent of "Killer Mountain" Nanga Parbat, which at 8,126 meters is Pakistan's second highest mountain peak after K2 and the world's ninth highest.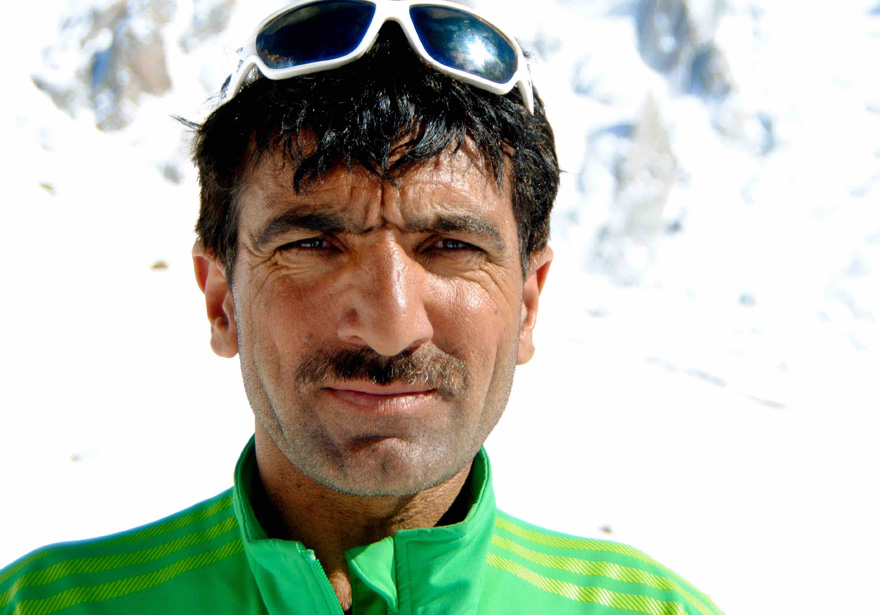 15. Eiza Abid Won Gold at the United Nations
A 15 year-old Pakistani girl Eiza Abid won the global United Nations Human Rights Office poster competition for children. In the competition, contestants were asked to illustrate what freedom means to them. Students from seven countries participated in the competition.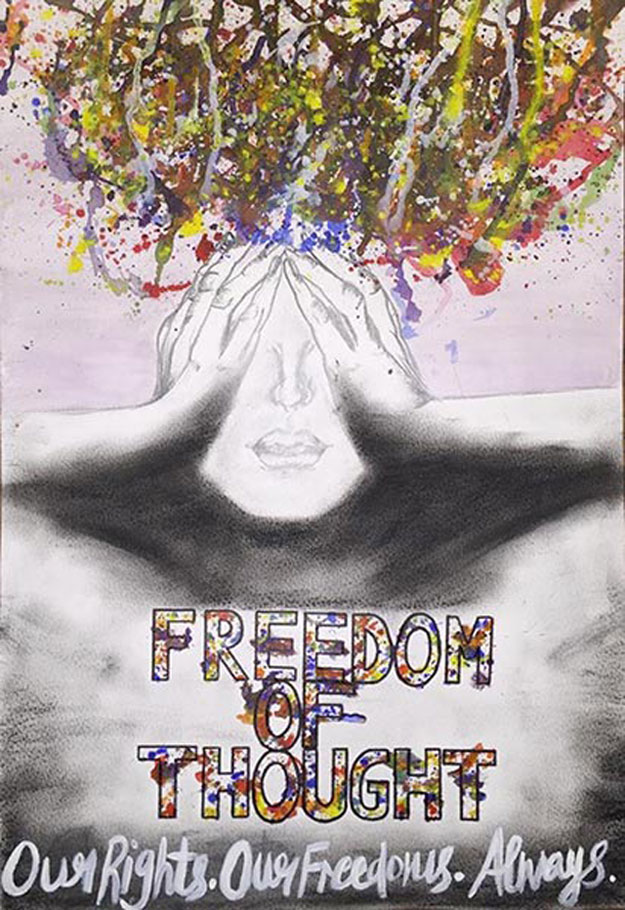 16. Hearing Impaired Cricketers Win ICC Championships Trophy
Pakistani team of hearing impaired cricketers clinched the 2016 Deaf ICC Championships trophy after defeating England by three wickets in the final at Sharjah International Cricket ground.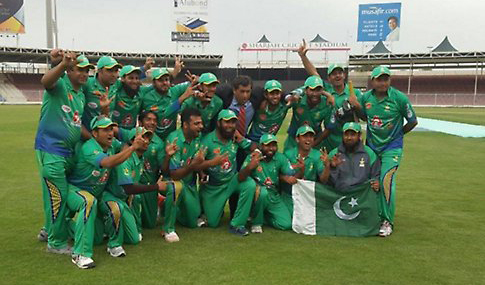 17. Anam Amin Included in ICC's WT20 Dream Team
When Anam Amin was included in ICC's WT20 dream team as the 12th player in the women's team of the tournament after bagging seven wickets in four World T20 matches.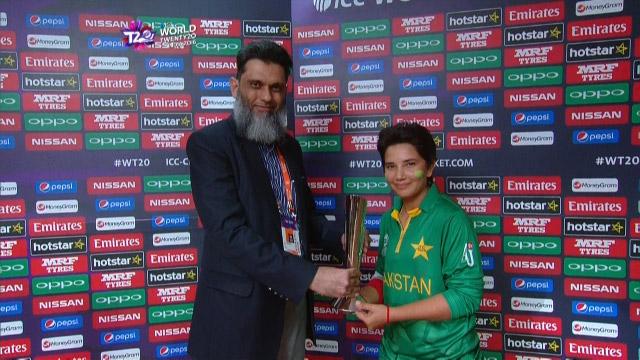 18. Abu Hifs Won Gold in Mathematics
A Pakistani student, Abu Hifs won gold medal by securing first position in international Mathematics competition held under University of South Wales Australia. Abu Hifs who hails from Sargodha out did students from 16 other countries in this competition.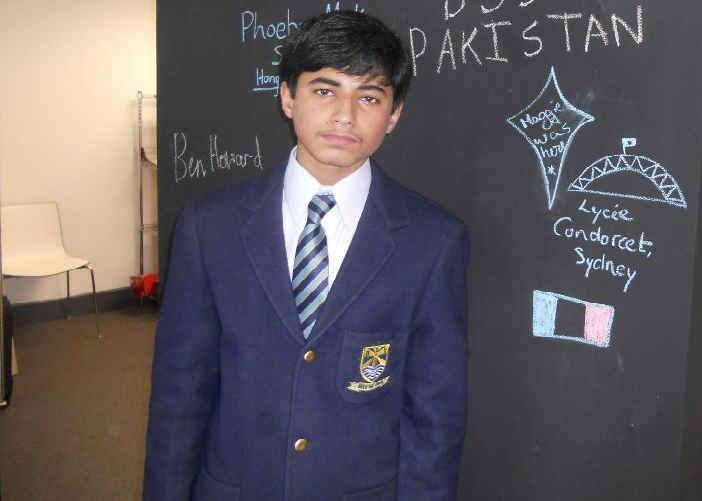 19. Zymal Umar Became Pakistan's Youngest Social Entrepreneur
Pakistan was introduced to its youngest social entrepreneur, nine-year-old Zymal Umar. She initiated a social project called Zee Bags under which she makes reusable bags using old newspapers, sells them and uses those earnings to buy essential items for underprivileged children belonging to SOS village. Zymal has been awarded the TIE, the youngest entrepreneurship award, a gold medal from the Federal Secretary of Education in Pakistan and has also received the Prince Abdul Aziz Award for Children Pioneer/Ecopreneur in Saudi Arabia.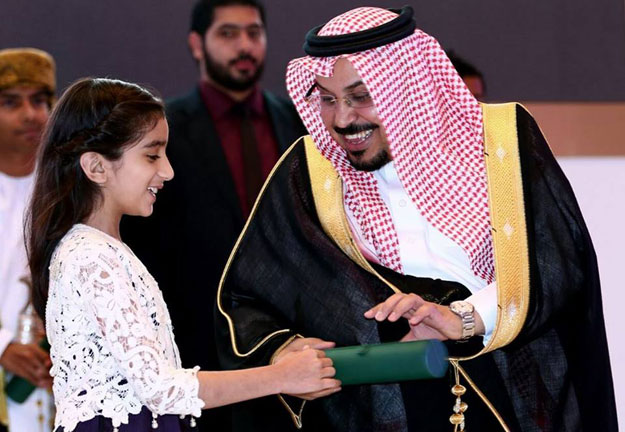 20. Jehan Ara Got an Invite from the White House
Renowned Pakistani tech entrepreneur Jehan Ara received an invitation from the White House to speak at Stanford University for the Global Entrepreneurship Summit 2016 (GES). Jehan Ara who heads Pakistan Software Houses Association for IT and ITES ([email protected]), a trade body and a registered association, founded in 1992, has worked extensively to promote and develop the software and services industry in Pakistan.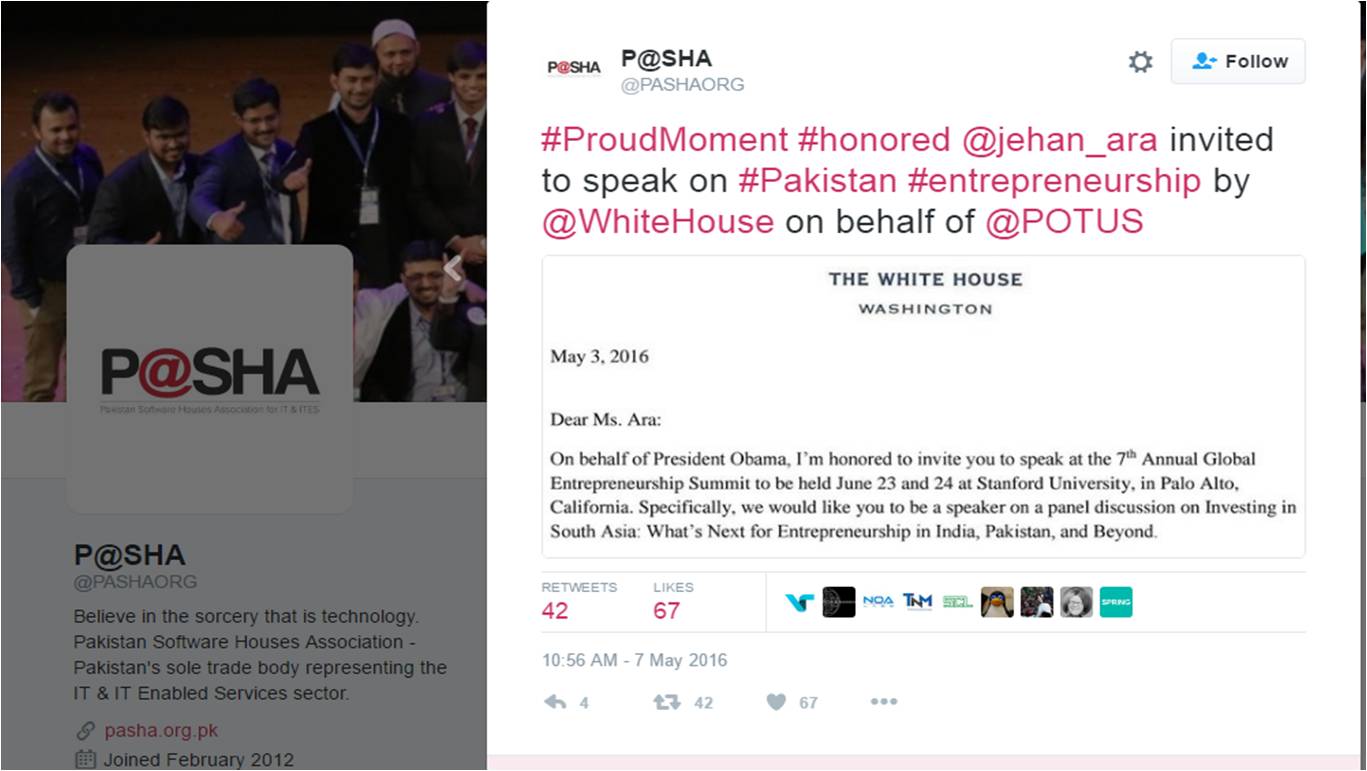 21. Fourth Successive Win at Asian Squash Team Championship
Pakistan clinched fourth successive win at Asian Squash Team Championship. Pakistan was able to maintain its dominance at the 18th Asian Squash Team Championship in Taiwan by winning fourth successive and 15th overall title after defeating Hong Kong in the final.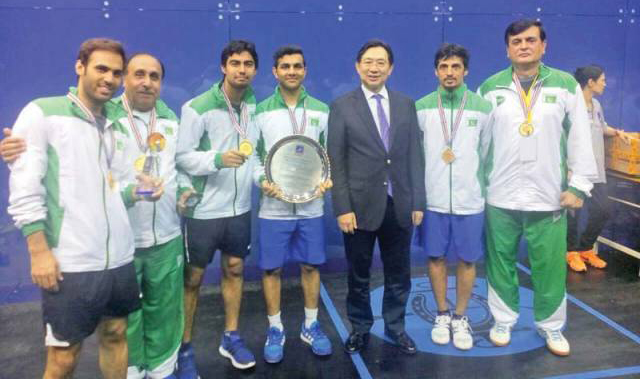 22. Pakistan's First Formula Electric Car Unveiled!
Pakistan's first Formula Electric car was unveiled! It was developed by a team of PNEC-NUST students and selected for participation in the Formula SAE Lincoln-2016 which is a leading American competition for undergraduates. 30 teams from six countries had qualified to take part in this competition this year. Pakistan's Formula Electric Racing NUST (FERN) was the only team representing not only our country but the entire Asia.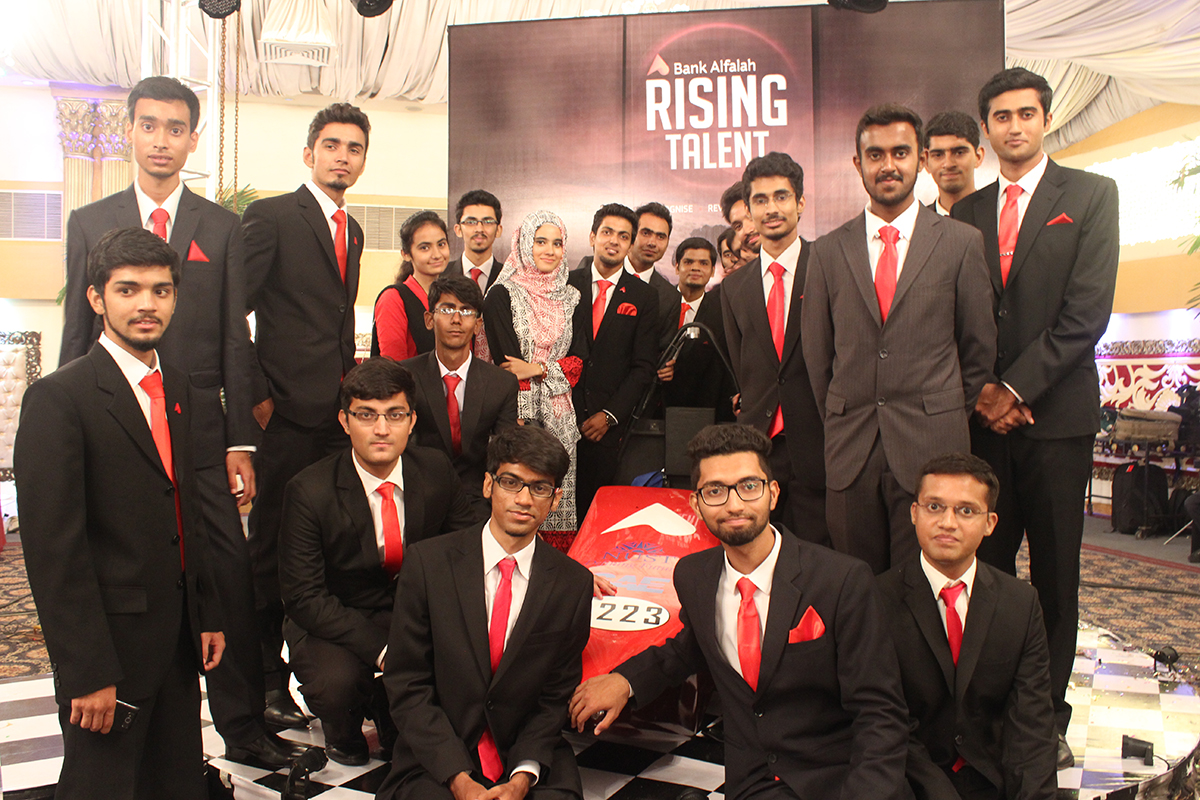 23.  Dr. Shahid Mahmud Received "Distinguished Fellow Award 2016" from Eisenhower Fellowships
A Pakistani entrepreneur Dr. Shahid Mahmud (CEO of a major ICT company in Pakistan) received 'Distinguished Fellow Award 2016' from Eisenhower Fellowships. These awards are held annually to recognize the significant contributions made by Eisenhower Fellows to their fields.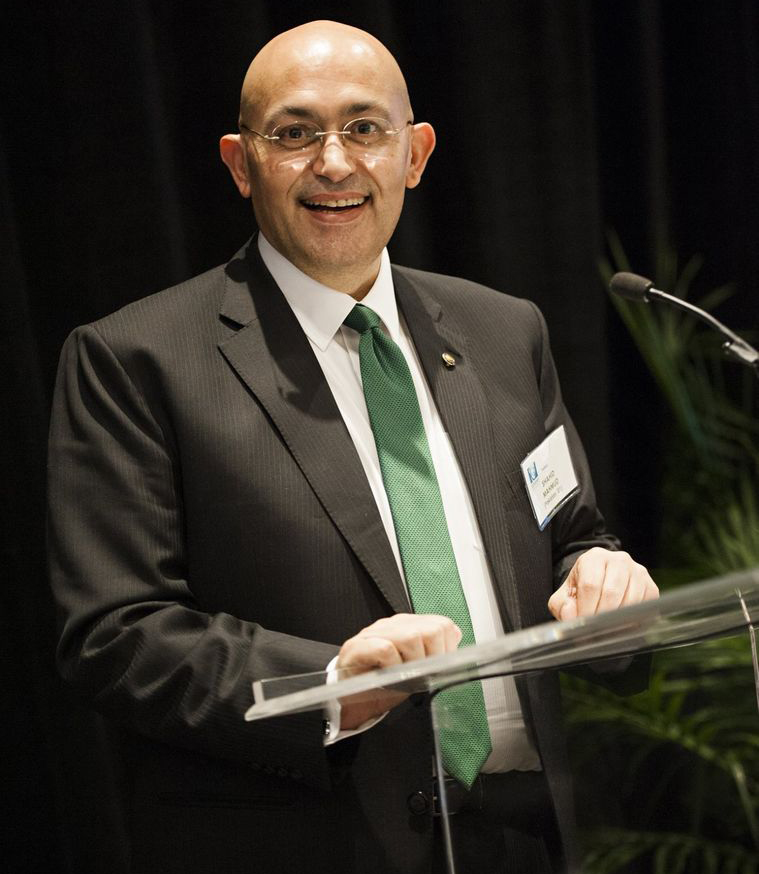 24. Ghulam Mohammad Won Jameel Prize 4 Award
When Ghulam Mohammad became the first Pakistani artist to win the prestigious Jameel Prize 4 award for his works in contemporary Islamic art. Ghulam Mohammad who hails from Lahore, uses words and language as a medium to create paper collage. The Jameel Prize is an international award for contemporary art and design inspired by Islamic tradition.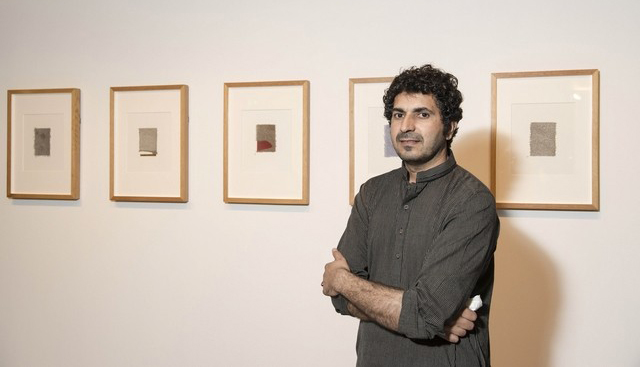 25. Top 10 in Rugby!
Pakistan was listed among the top ten rugby nations in world rugby and third in Asia by "Get into Rugby" program of World Rugby Organization.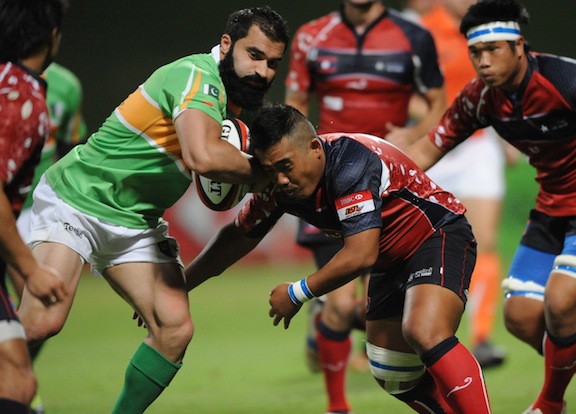 26. Sharif Awan Won Gold at Global Music Awards
Pakistani music producer Sharif Awan won a gold medal at the Global Music Awards (GMA) for his album "Indus Raag: Music Beyond Borders". This album was produced under the initiative of Indus Raag project which aimed at archiving the legacy of sub-continental music tradition.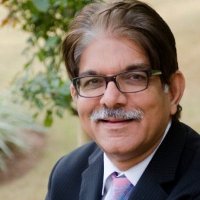 27. Muhammad Shahzad Makes It to Google Hall of Fame
Muhammad Shahzad, a 14-year-old security researcher from Pakistan, made it to the Google Hall of Fame for reporting several vulnerabilities in their web applications and also getting them fixed.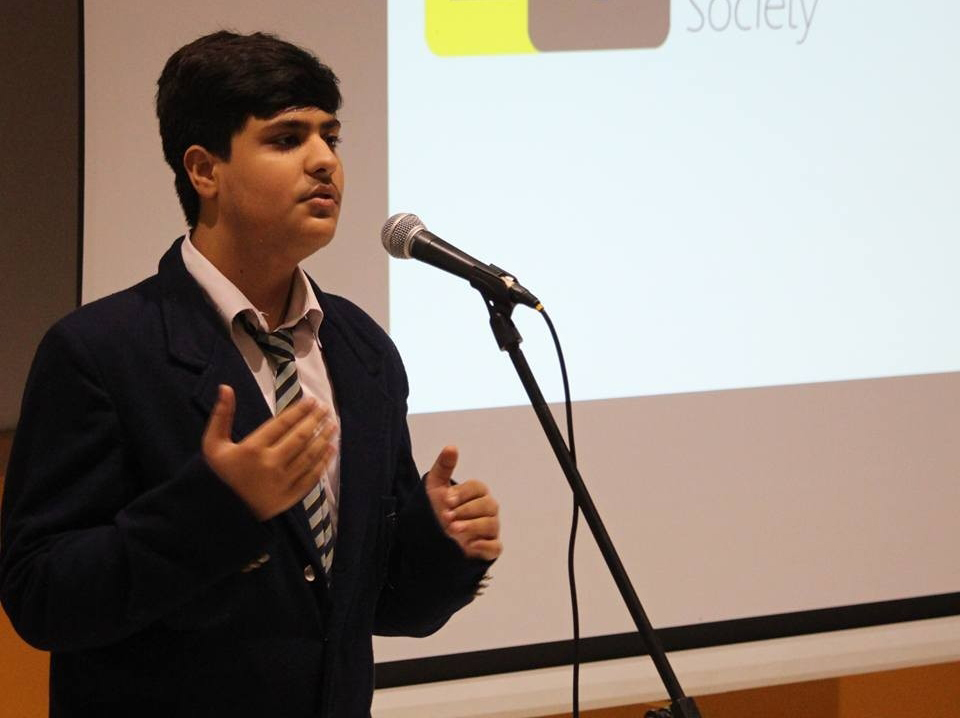 28. Usman Haider Won SKAPA Development Prize 2016
A Pakistani scholar Usman Haider was awarded with Sweden's most prestigious invention and innovation award, the SKAPA Development Prize 2016 for inventing a device to help the elderly and persons with less mobility.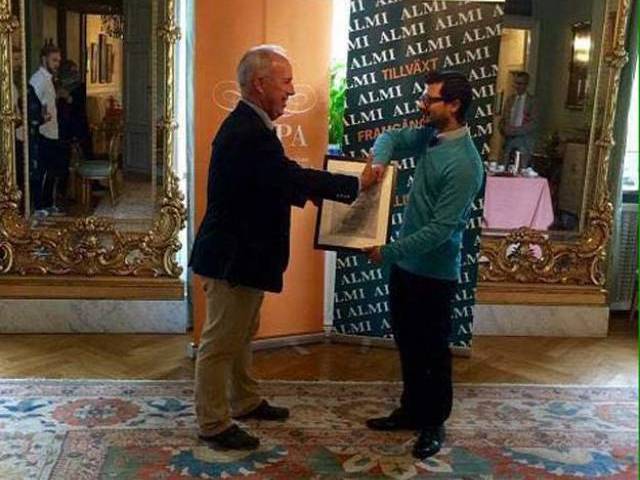 29. Attshan Ali Abbasi Makes World Record
Attshan Ali Abbasi a 24-year-old Pakistani made a world record of becoming the fastest man to recite the names of all countries of Asia & Middle East in one breath.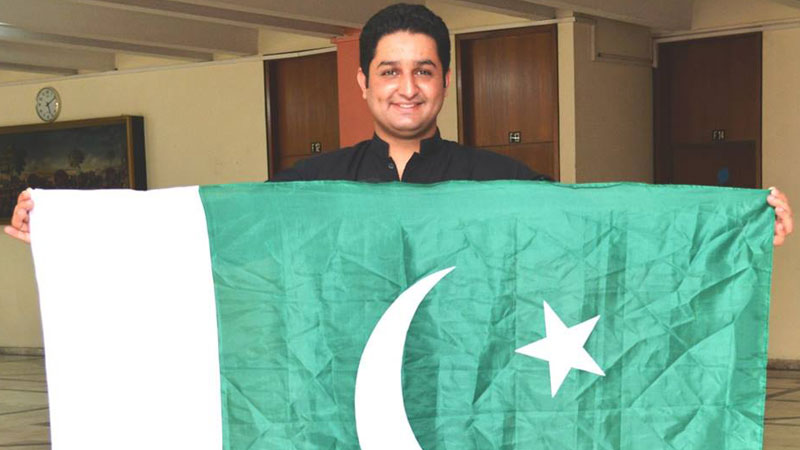 30. Khurram Jahangir Honoured With Young Victorian of the Year 2016
A 20-year-old Pakistani Khurram Jahangir Khan was honoured with Australia's highest ranking youth award Young Victorian of the Year 2016 for his volunteering work with migrant communities.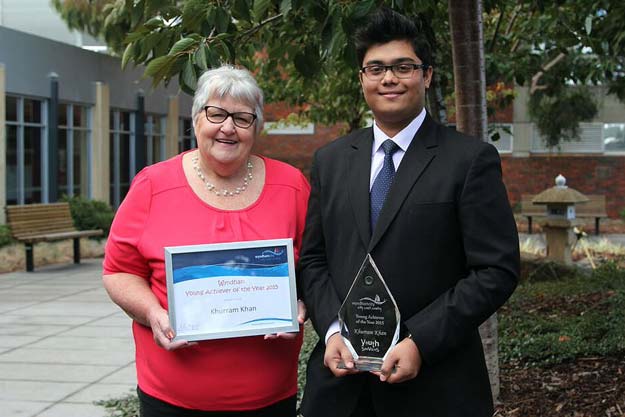 31. Muhammad Waseem aka 'Falcon Khan' Won Gold in Boxing
Pakistan's only professional boxer Muhammad Waseem aka 'Falcon Khan' won the World Boxing Council (WBC) silver flyweight title.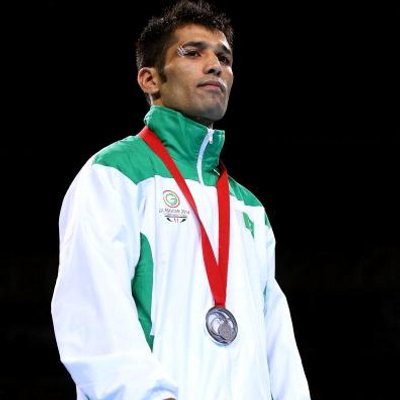 32. Yasir Shah Ranked No. 1 Bowler
Pakistani leg spinner Yasir Shah was ranked at No. 1 spot in the ICC rankings for Test bowlers as a result of his performance in the first Test against England at Lord's. He became the first leg spinner since Shane Warne in 2005 and the first Pakistan bowler since Mushtaq Ahmed in 1996 to be ranked No. 1.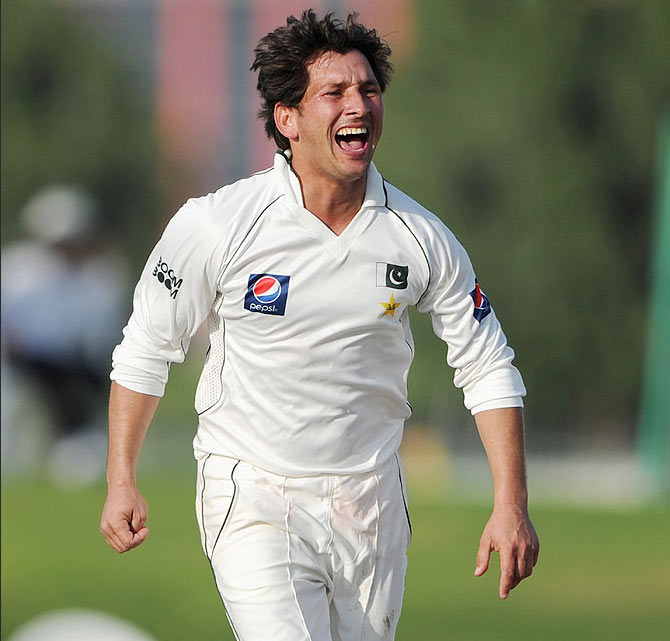 33. Maryam Atta Malik Won Lincolns Inn's Joan Denning Prize
A Pakistani girl named Maryam Atta Malik won Lincolns Inn's Joan Denning Prize for topping the Bar Professional Training Course (BPTC) across the Commonwealth. The Joan Denning Prize is awarded to a student who obtains an 'outstanding' in BPTC.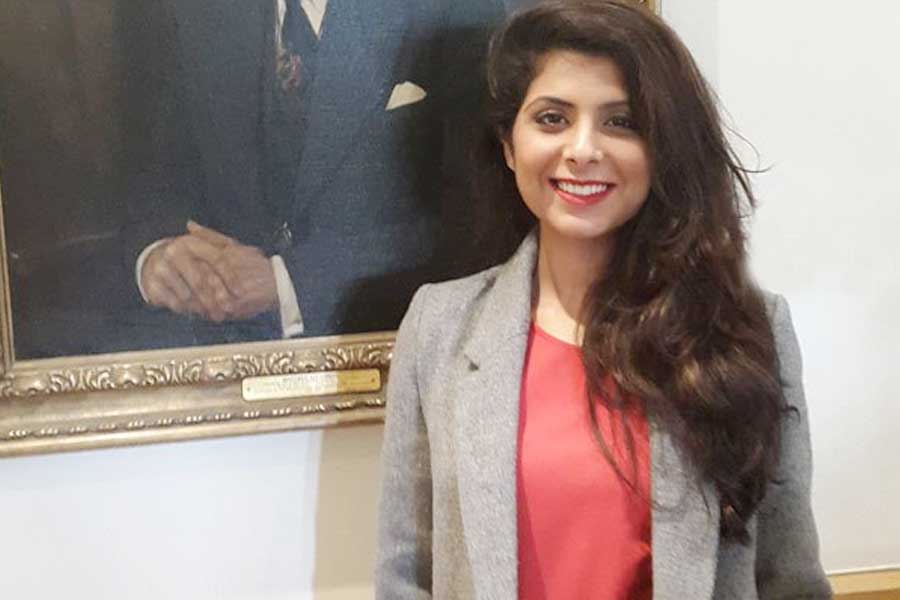 34. No. 1 Test Team
Pakistan's cricket team became No.1 Test Team in the World! The spot was short lived but we were over the moon while it lasted!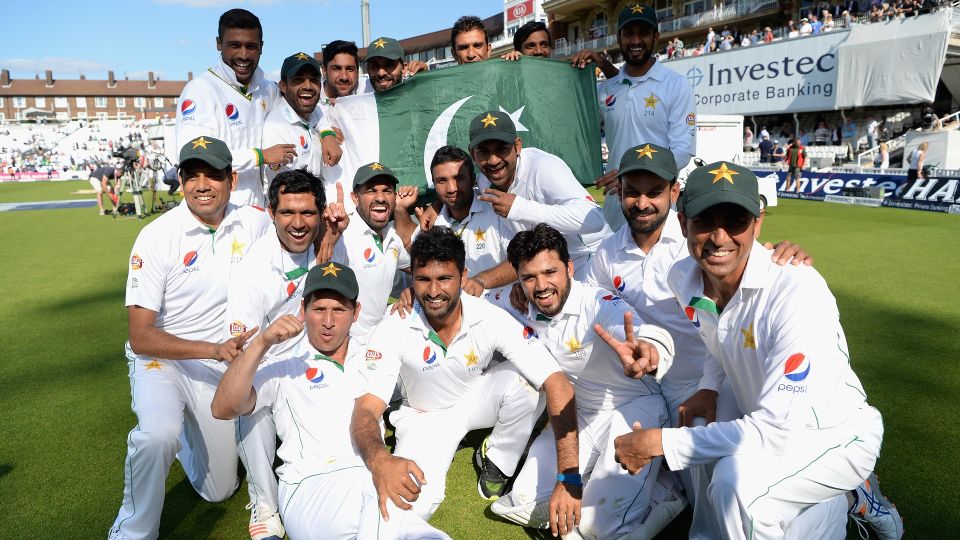 35. 17th century Mughal-era Shahi Hammam in Lahore Awarded by UNESCO
In the 17th century Mughal-era Shahi Hammam in Lahore received the Award of Merit in UNESCO Asia-Pacific Awards for Cultural Heritage Conservation 2016 in Bangkok.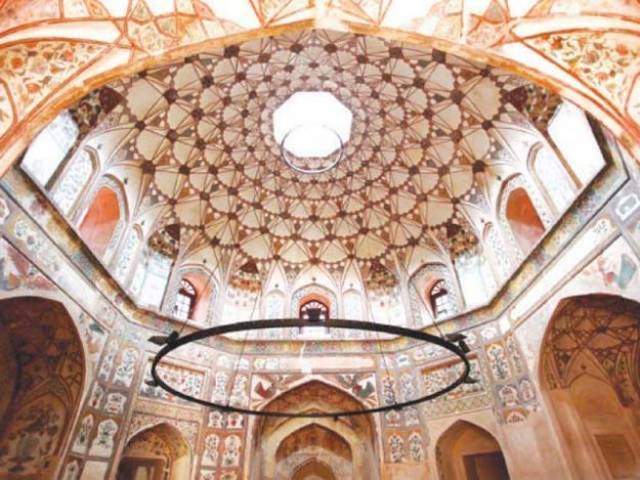 36. Muhammad Humza Shahzad World's Youngest Computer Programmer
A 7-year-old Pakistani boy Muhammad Humza Shahzad became the world's youngest qualified computer programmer. However, this was not the first time that Humza had set any world record. Prior to this, he had set the record of becoming the youngest MS Office Specialist at the age of 6 in 2015.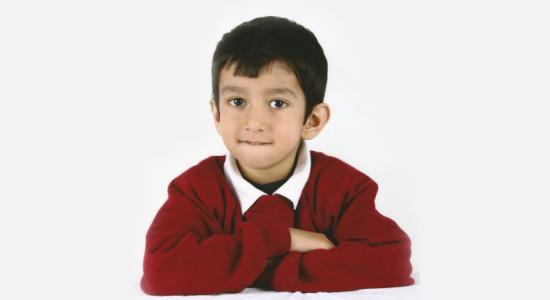 37. Misbah-ul-Haq Received the Test Mace
The ICC Chief Executive David Richardson presented Misbah-ul-Haq, Pakistan's Test captain with the Test mace at Gaddafi Stadium in Lahore after Pakistan had risen to No. 1 for the first time since the current Test rankings were introduced in 2003.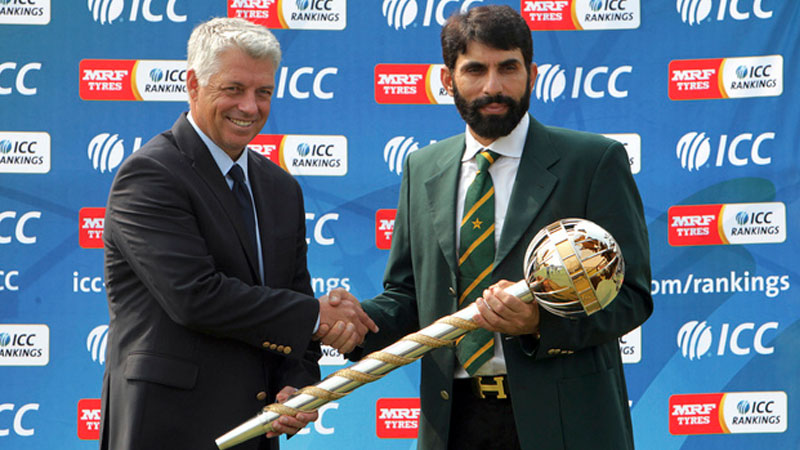 38. Kabaddi Champions!
Pakistan became the Asian Beach Games Kabaddi Champions after beating India in Vietnam.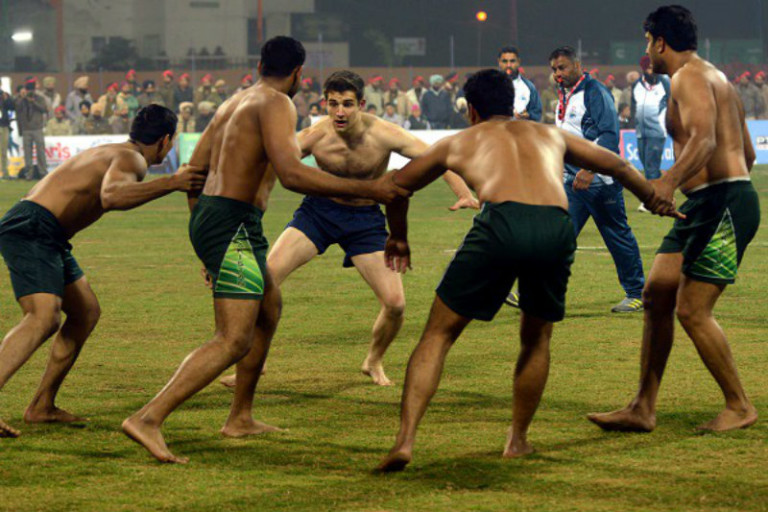 39. Hockey Win!
Under 14 hockey team of Habib Public School (HPS) won the International series of hockey matches organized by Raja Ashman Shah in Malaysia.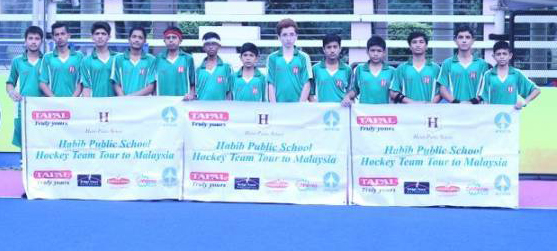 40. Peshawar Won Asian Townscape Award 2016
Pakistan's beautiful city Peshawar and its project titled "City Beautification and Uplift Programme" was honored with Asian Townscape Award 2016. These awards are organized by UN-Habitat Regional Office for Asia and the Pacific in cooperation with Asian Habitat Society, Fukuoka Asian Urban Research Center, and Asia Townscape Design Society. The aim of these awards is to highlight and acknowledge the efforts of a developing city in making itself better and advanced.

41. Faisal Shaukat Awarded Gold for Star Wars Promo
Pakistani visual artist Faisal Shaukat was awarded with a gold medal in New York Film Festival for Star Wars Promo. He won the gold medal for his work by beating eight ace directors from all over the globe.

42. Muhammad Inam Won Wrestling Gold
Pakistani wrestler Muhammad Inam won a gold medal in the 5th Asian Beach Games in Vietnam by defeating an Iranian wrestler 3-0 in the 90kg weight category contest.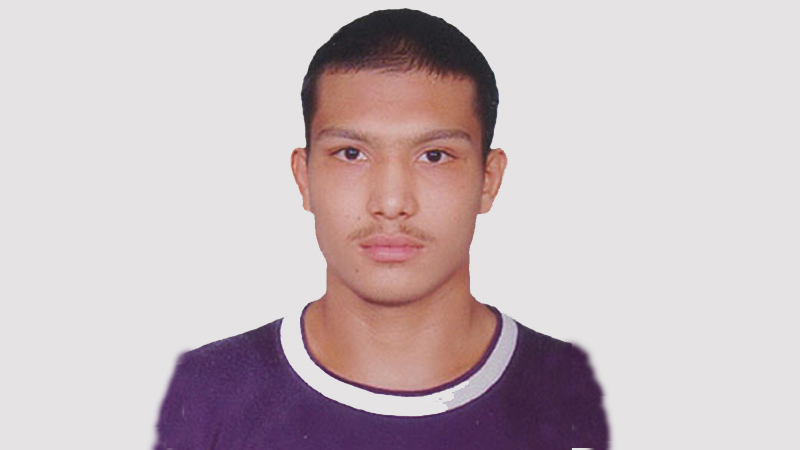 43. Syed Muhammad Tahir Won Power of Peace Award 2016
Pakistani activist Syed Muhammad Tahir made a name for his country in the international arena by winning Power of Peace Award 2016 in Australia. This award is given to those individuals who make diligent and sincere efforts to promote peace by making conscious efforts in order to enlighten the society locally and globally.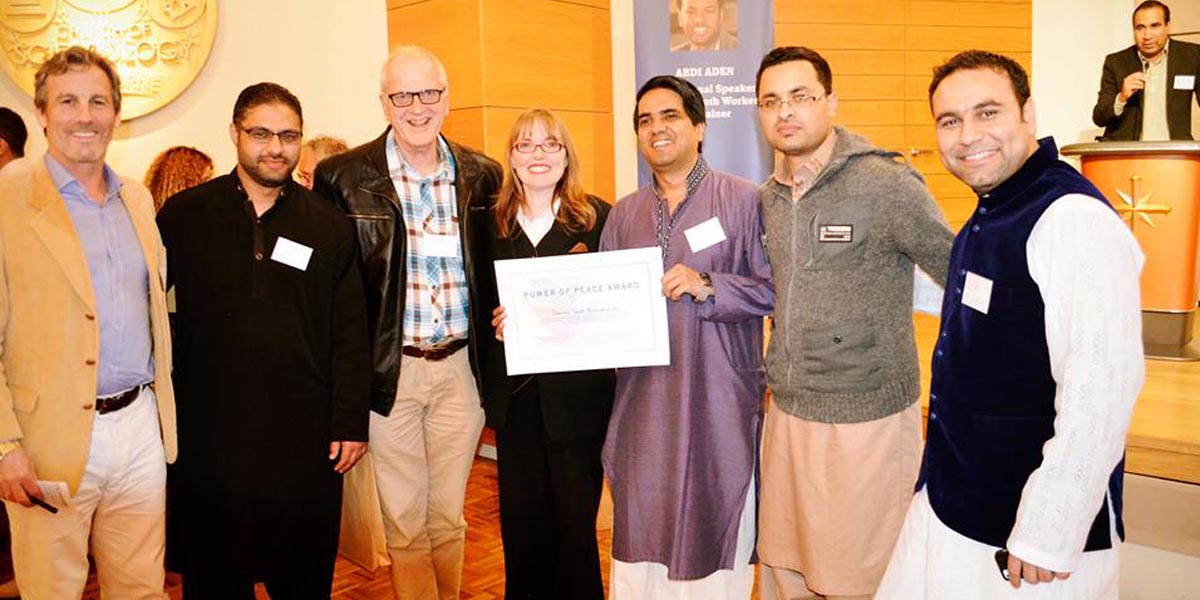 44. Pakistan's First Hand Drawn Anime Movie Revealed
The trailer of Pakistan's first hand drawn anime movie, "The Glassworker" was released. It is produced by Mano Animation Studios which is a brainchild of Usman Riaz and will be released in summer 2017. Here is the tailor of the movie.

45. Suleman Arshad Won the Commonwealth Youth Worker Award 2016
Suleman Arshad, a Social Entrepreneur, Youth Parliamentarian and a Disability Expert from Pakistan won the Commonwealth Youth Worker Award 2016 from the Asia Region in recognition of his services for the empowerment of youth in Pakistan through sports. Youth Workers from 14 different countries were selected as finalists of 2016 Commonwealth Youth Worker Awards.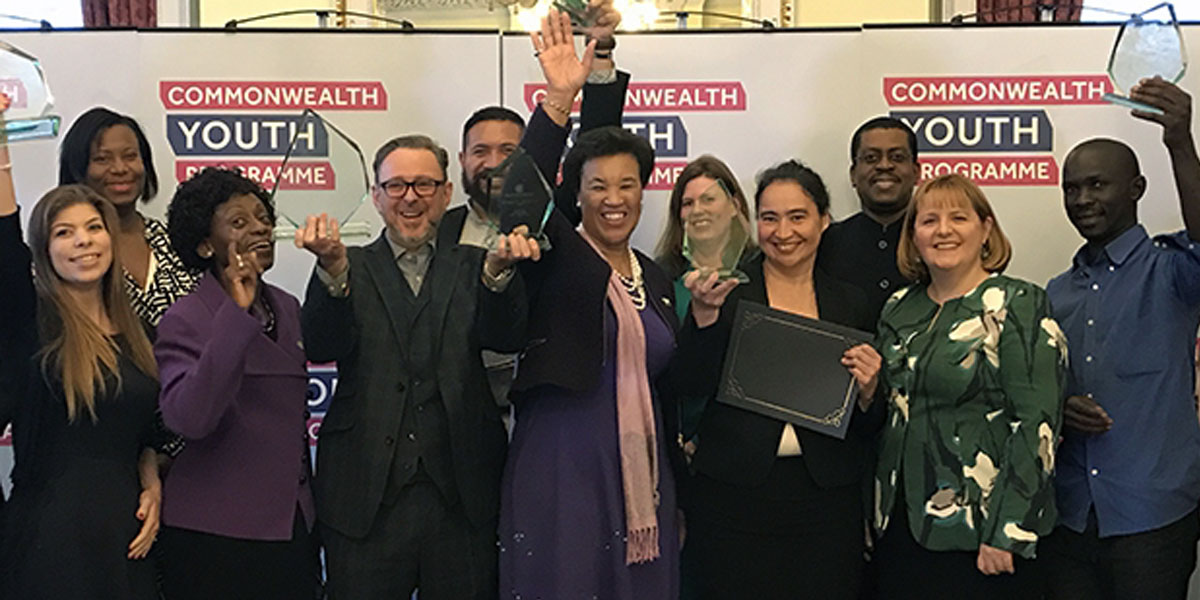 46. Naveed Ahmed Butt Bagged Natural Musclemania Title
Pakistani body builder Naveed Ahmed Butt despite being affected with polio won the Natural Musclemania title in America.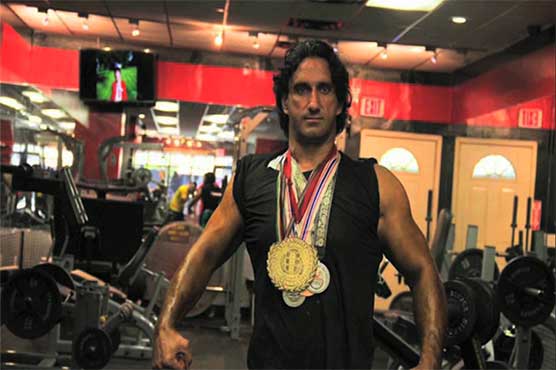 47. Multiple Taekwando Wins
When Pakistan's five-member Taekwando squad won one gold, two silver and one bronze medal at the International Taekwondo Invitational Championship in Malaysia.
48. Professor Zulfiqar Bhutta Honoured with World Academy of Sciences Prize 2016
Pakistani scholar Professor Zulfiqar Bhutta was awarded with the prestigious "World Academy of Sciences prize (TWAS) 2016" in medical sciences for his incisive work on academic pediatrics and public health in Pakistan which has contributed to shape global child health and policy.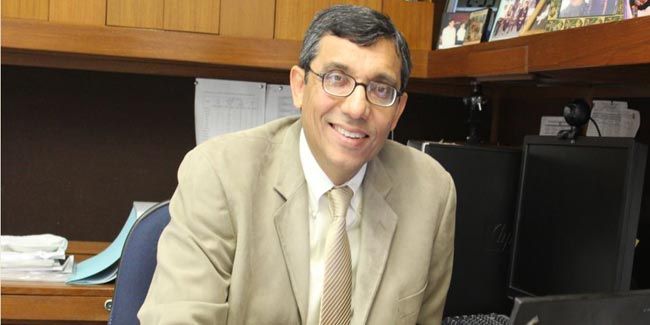 49. Mah-e-Mir Won at Guam International Film Festival
Pakistani drama film 'Mah-e-Mir' was awarded the Best Narrative Film Award at the Guam International Film Festival.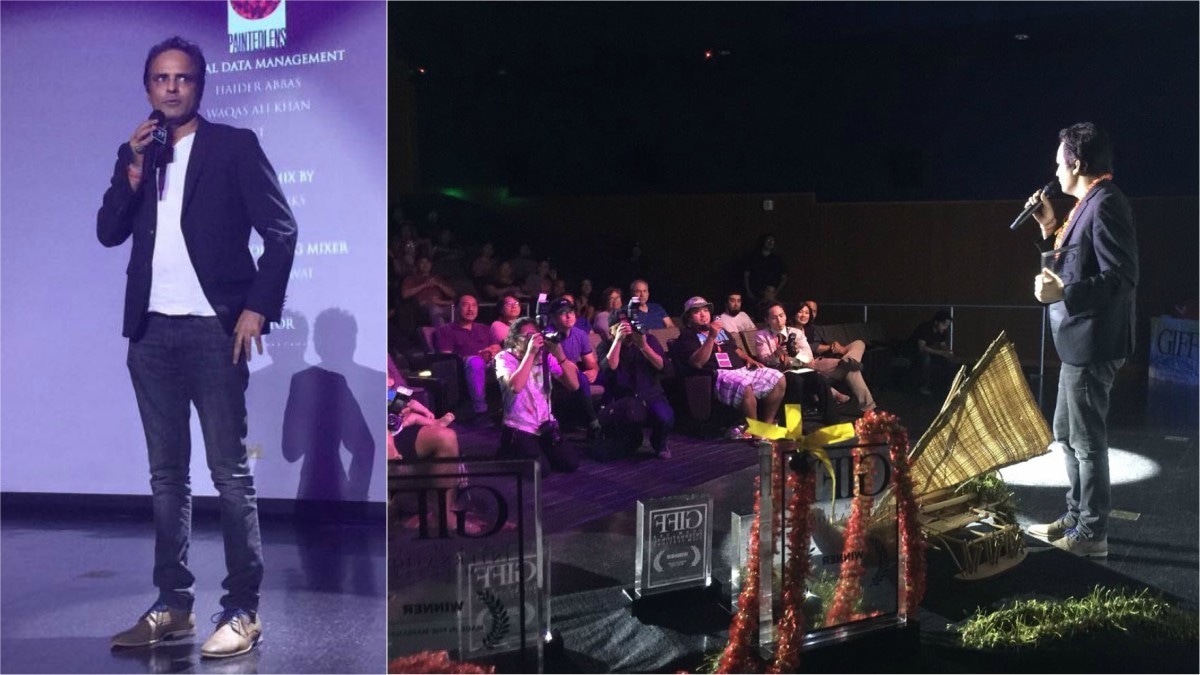 50. 3 Golds and 6 Silvers at the Asia Pacific ICT Alliance Awards
Pakistan bagged three gold awards and six silver awards at the Asia Pacific ICT Alliance Awards (APICTA) 2016 ceremony held in Taipei. The Asia Pacific ICT Alliance Awards (APICTA Awards) is an international awards program that aims to increase information and communication technology (ICT) awareness in the community and provides networking and product benchmarking opportunities to ICT innovators and entrepreneurs in the region.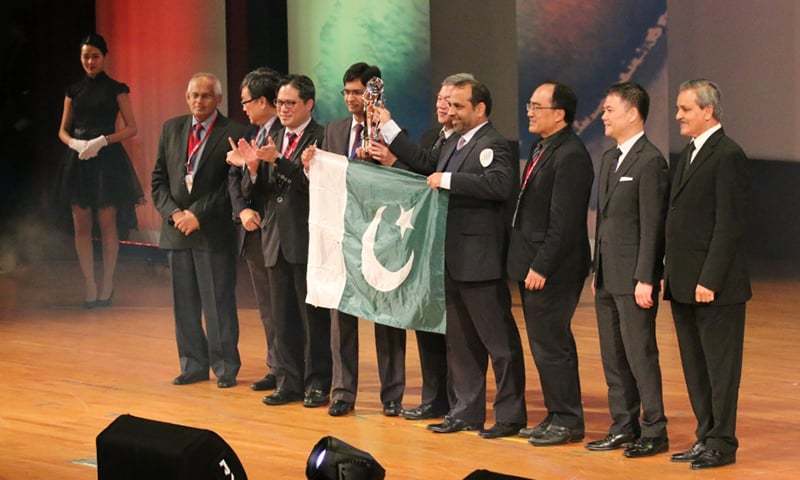 51. Muhammad Waseem Successfully Defended Boxing Title
Pakistani boxer Muhammad Waseem successfully defended his World Boxing Council (WBC) Silver flyweight champion title against Philippines Giemel Magramo.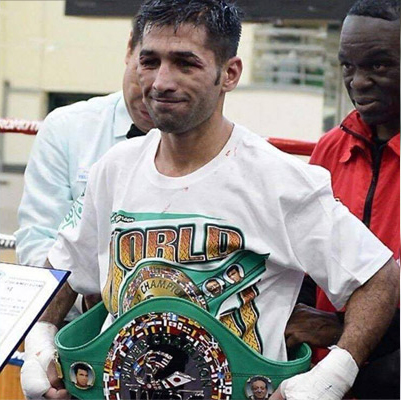 52. Yusra Nadir Brought Home Bronze
A Pakistani student Yusra Nadir won bronze medal in the International Junior Science Olympiad (IJSO) 2016 in Indonesia.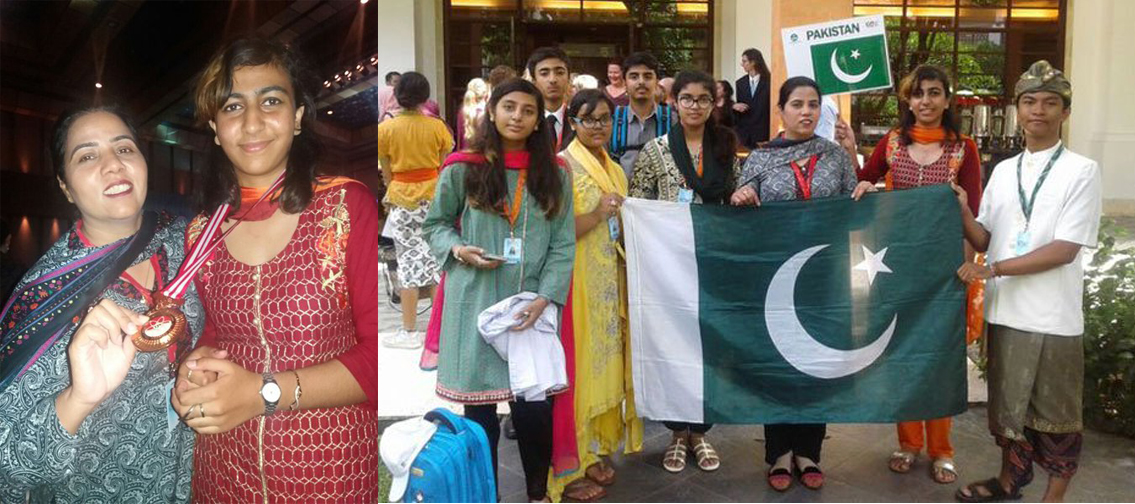 53. Wasif Farooq Won Big in Germany
Pakistani scientist Wasif Farooq won the prominent research award 'Green Talents – International Forum for High Potentials in Sustainable Development' in Germany.
54. Biology Students Bagged a Bronze
A Pakistani team of 12 biology students bagged a bronze medal in the iGEM World Championship Jamboree held in Boston. It was the first Pakistani team to attend the international genetically engineered machines competition that started in MIT 15 years ago.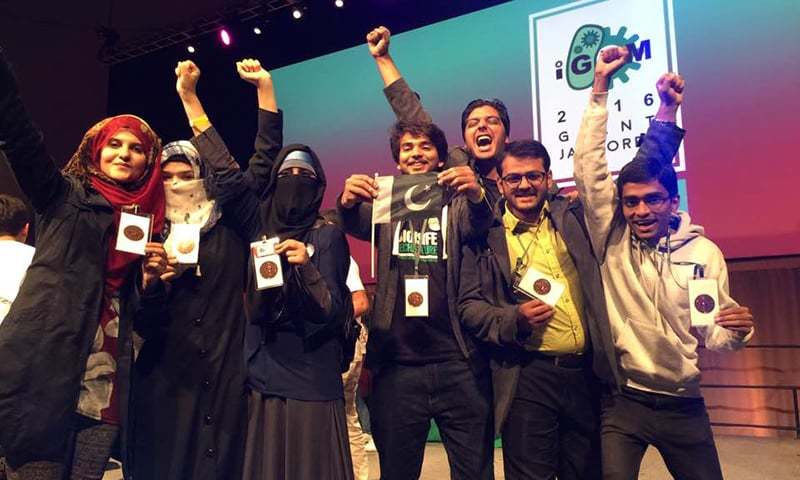 55. Tanya Panjwani Won at Global Community Film Festival in Toronto
Pakistani film maker Tanya Panjwani won 'Making a Difference Award' (MADA) at Global Community Film Festival in Toronto for her masterpiece documentary. The theme of her short film 'Marvi: The Mystic Muse' is the life of Sanam Marvi, a Pakistani Sufi singer.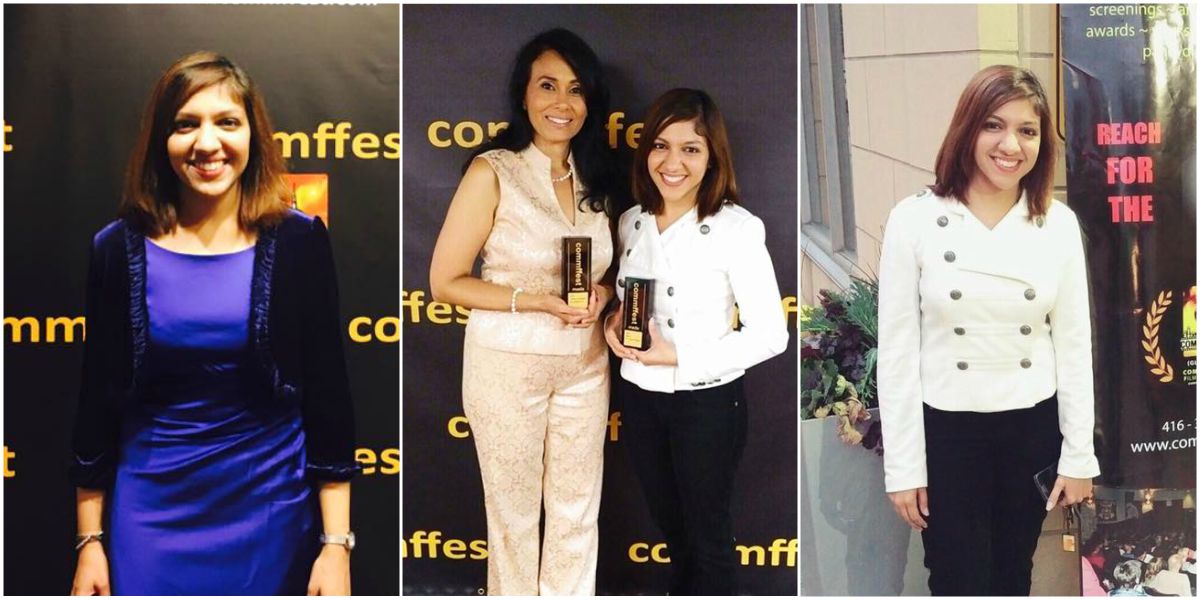 56. Pakistani Photographers Sweeped Wiki Loves Monuments
3 Pakistanis were among the 15 winners of Wiki Loves Monuments 2016 – a global photography competition. Muhammad Ashar secured 6th position for his photograph of Pakistan Monument, Usman Shahid secured 8th position for the photograph of Tomb of Bibi Jawindi and Tahsin Shah secured 10th position for the photo of Derawar Fort.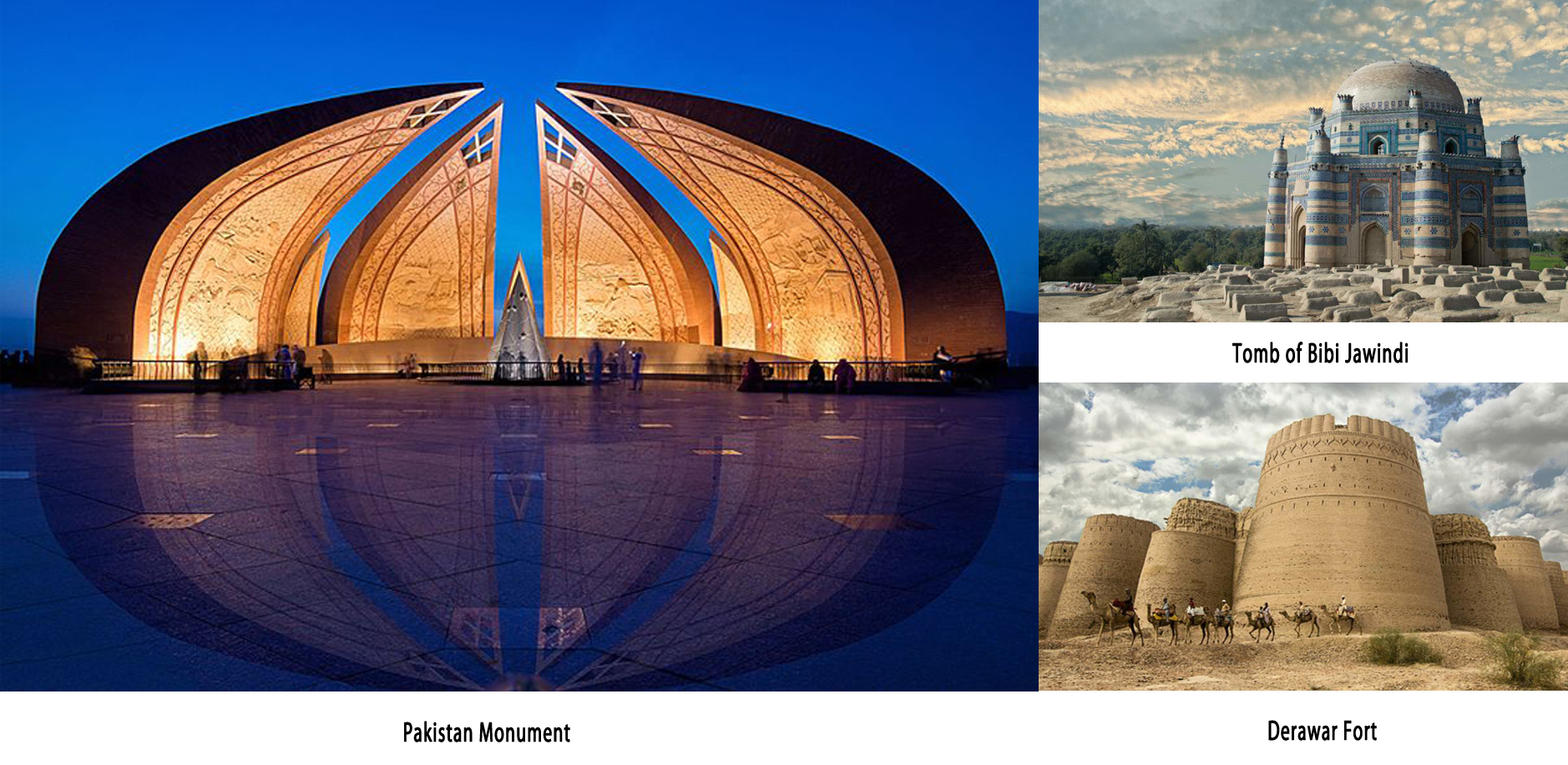 57. Asad Shafiq Broke Sir Garfield Sobers' Record
Pakistani cricketer Asad Shafiq broke Sir Garfield Sobers' record of eight centuries at number six by scoring 9 centuries at this position in the test match against Australia.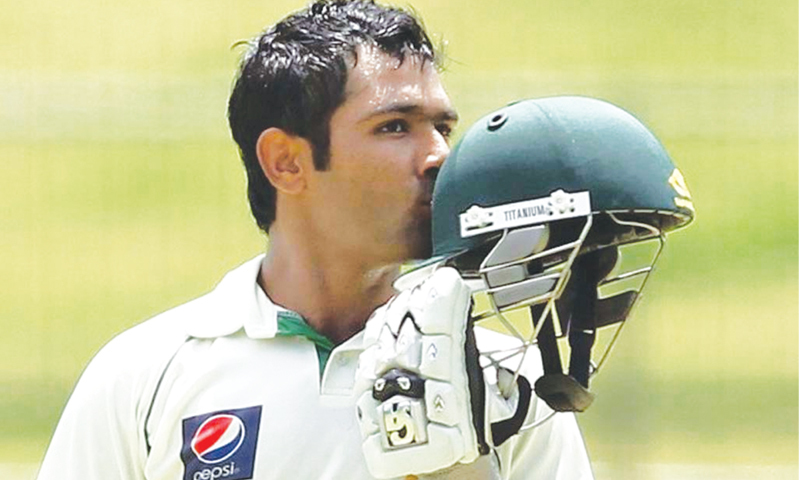 58. Pakistani Children Win World Schools Cricket T20
Pakistan's school boys' team won the World Schools Cricket T20 and 50-overs-a-side Challenge Cups 2016 in Australia.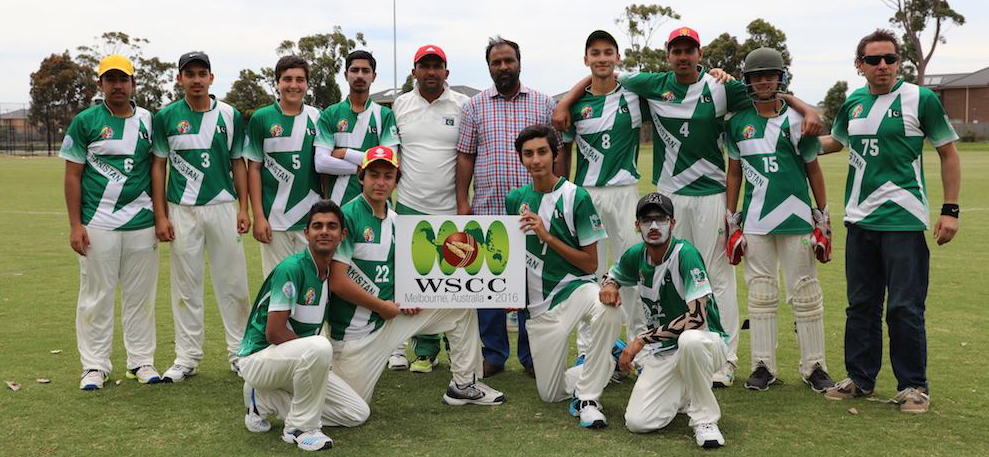 59. Shireen and Hasan Zafar Win Global Youth Award
Shireen and Hasan Zafar, siblings from Karachi who founded the Street School to help educate underprivileged children, were awarded with the Global Youth Award 2016 in Taiwan.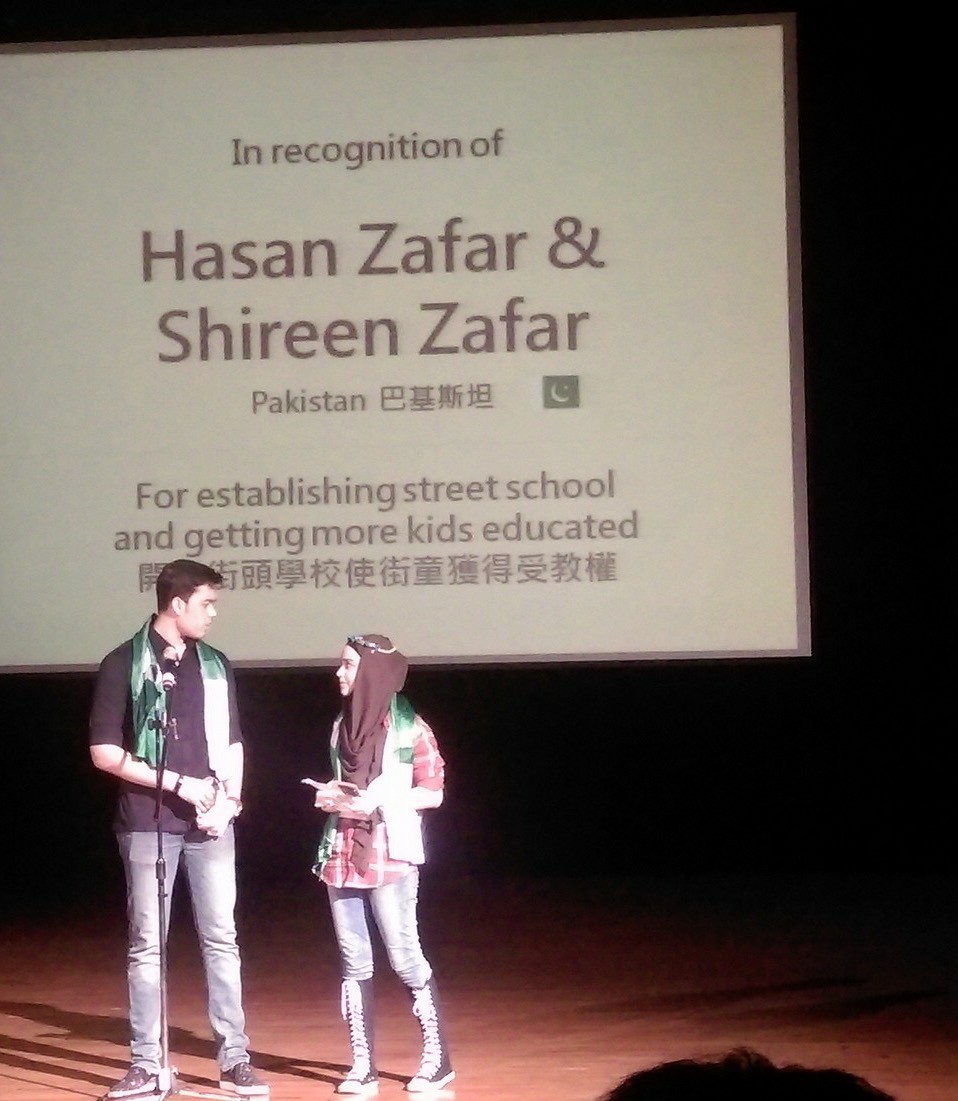 60. Ahmed and Muhmmad Afandi Covered the National Anthem on Sitar
On Pakistan Day, 8-year-old Ahmed with his brother Muhmmad Afandi miraculously covered the national anthem of Pakistan on sitar and showed the world that no matter what, the children of this nation "Shall Rise & Shine!"