After many failed plans and weeks of being intrigued by the decor of the restaurant while passing by, I finally visited this new place in town YOLO last week. On entering the eatery, I took a quick scan of the whole dine in area just to figure out whether they offer Pakistani cuisines or this is just another fast food venture. Going by my guess, we had decided in our minds even before taking our seats that we'll order burgers and fries. But when the waiter came to us with a menu and a table bell with Pakistan's flag on it, I knew I was in for a surprise. YOLO turned out to be all about traditional Pakistani cuisine!
Read: OPTP And Its Customers Are Fighting On Facebook Over Chocolate Fries
Now that our options were clear, we ordered Spico Biryani and Bihari Boti with plain Naans and drinks to go with it. However, since we had arrived near closing hours, we were told that they had ran out of Spico Biryani and we could order white one instead. Being a Karachiite I was really looking forward to taste their Biryani and the news broke my heart. With a sad voice I asked them to bring Bihari Boti only then.
Read: Go Organic Has The Healthiest Menu In Town!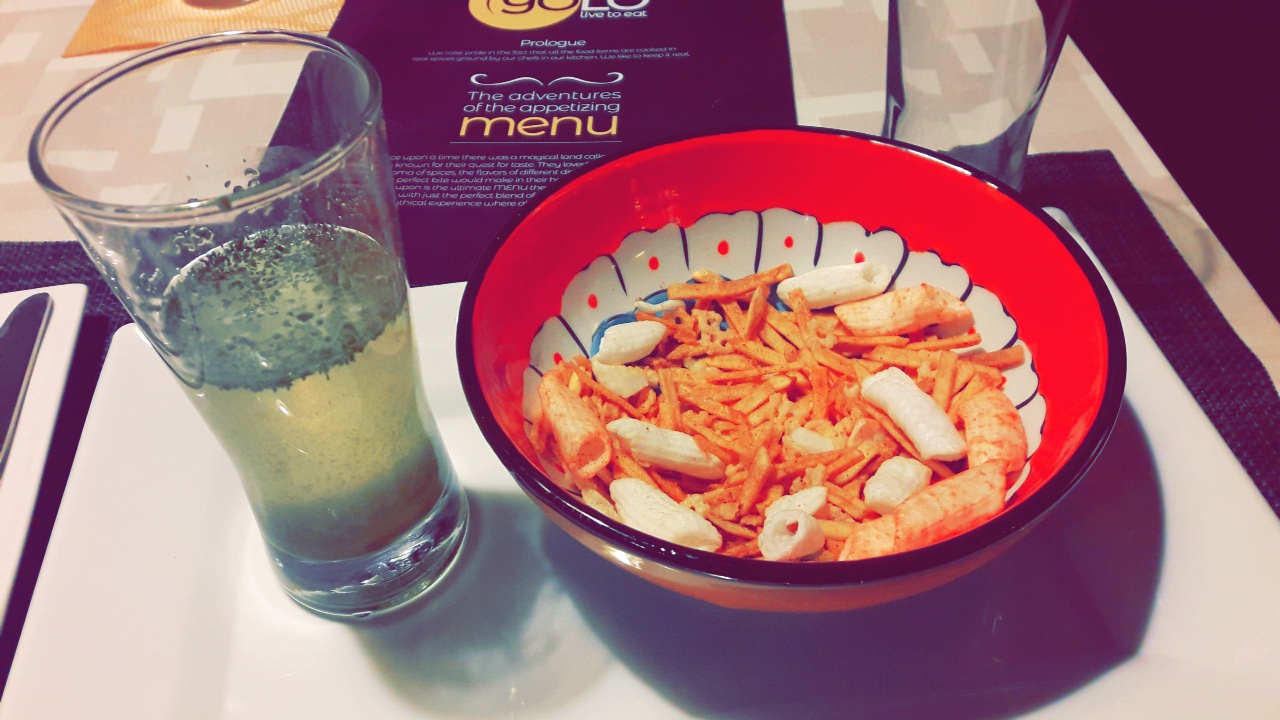 While we were waiting for our order, complimentary starters were brought in. Lemon and mint drinks with Slanty and Slim chips in a bowl. Smart move I must say! Well, Slanty tasted like Slanty so details there but the drinks were refreshing and amplified our hunger.
Read: These Iconic Restaurants In Islamabad Are Literally Landmarks!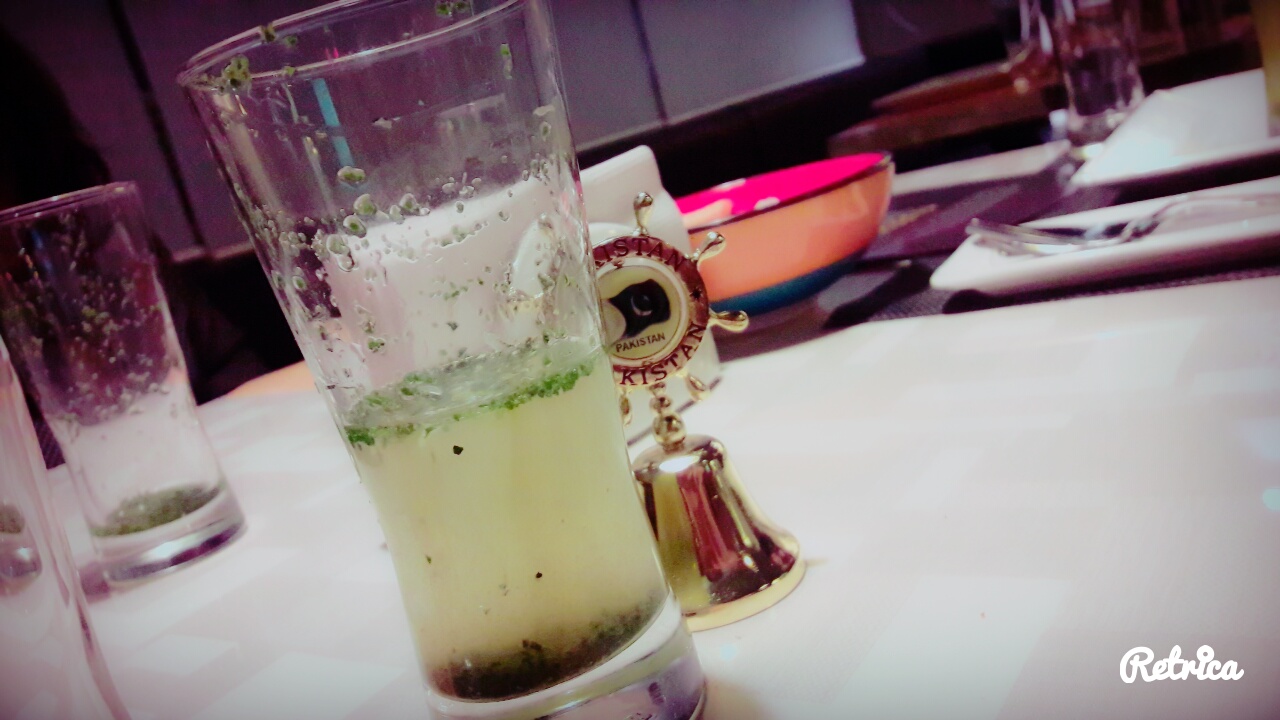 During this munching session we discussed how cozy, warm and still lightened up the place was. The wooden floor, yellow walls with black graffiti and amber light lamps hanging above the tables gave a classy yet not too formal look to the start up. Seating was comfortable with both sofas and chairs filling up the room. Crockery items, table cloth all exuded elegance. Cherry on the top was this table bell we were given so that we can call the waiter without any hassle. As far as the ambience is concerned 4 out of 5 can be given to YOLO without any doubt. That being said, I really wish they had followed a theme in their playlist as well. Take notes guys!
Read: Chikachino – When A Chai-holic's Food Fantasy Comes True!
Just when we were running out of things to say, our food arrived. The moment of truth! To make up for the unavailability of Spico Biryani, a complimentary serving of White Biryani was also presented as to remove my apprehension regarding the existence of Biryani with no red chilli in it. We were hungry, the night was not getting any younger and some good looking food was now in front of us. So we slid our gadgets to a side, got hold of the forks and spoons and dug in!
Read: An Honest Review: What Went Down At Coke Fest Islamabad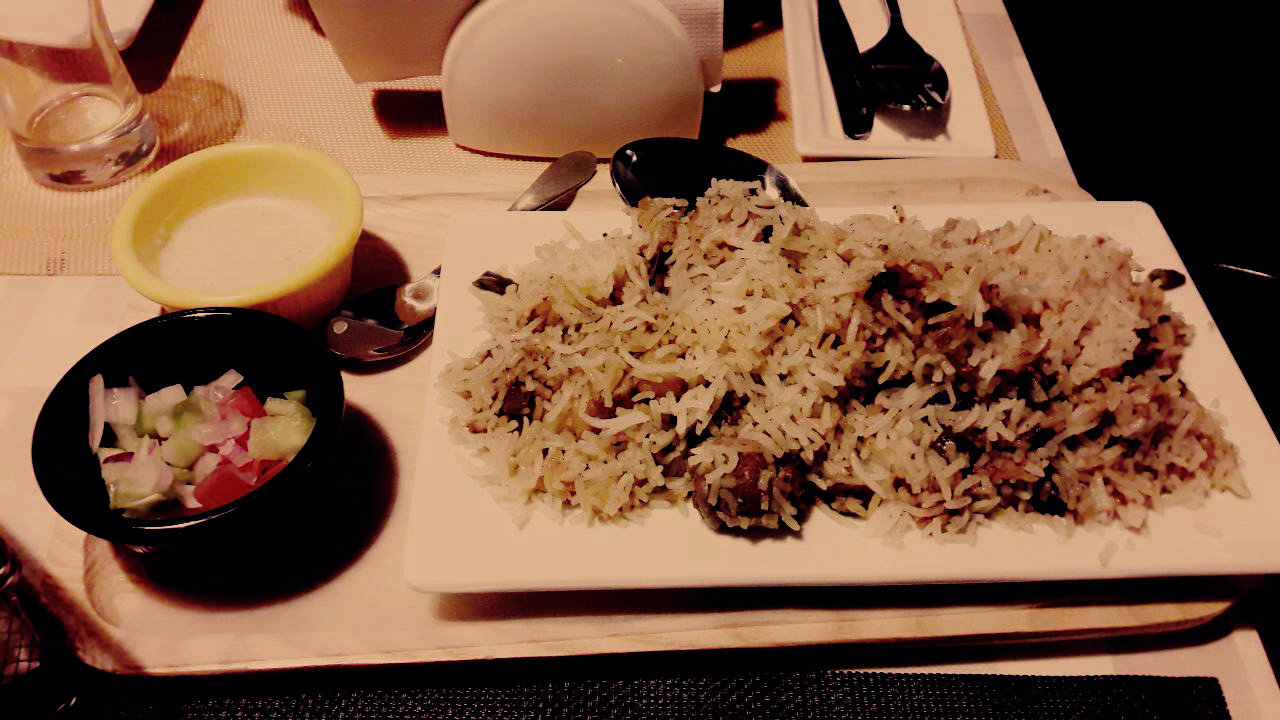 First tasting was White Biryani because I actually wanted to get done with my fear once and for all. To my surprise it didn't taste too bad. Infact, people with a thing for less spicy but delicious food should try it. Since my taste buds are habitual of spicier food and Biryani lies in the sphere of my expertise, I found White Biryani a border line Pulao! (Damn, I am so funny! xD)
Read: Hangout Reopens In Islamabad And Their New Menu Deserves A Huge Shout Out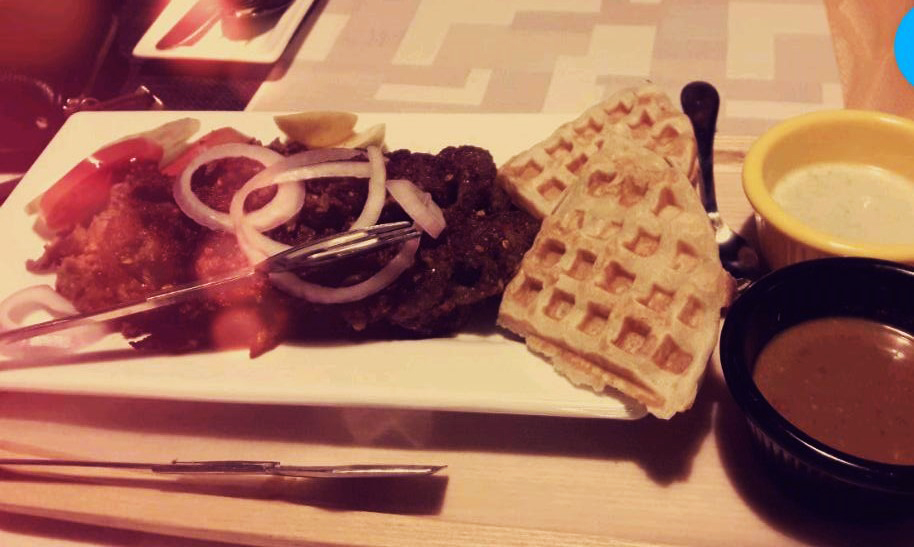 Quickly decided to move on to the show-stopper of the night, Bihari Boti! Here it is pertinent to share that I had been looking for genuine Karachi style Bihari Boti in Islamabad since I moved to the city but just when I was on the verge of reporting the missing case of Bihari Boti, my long tiring search came to an end last week. Spunky taste, melts in mouth and finger-licking good, that plate of Bihari Boti was everything a restaurant needs to compel a customer for a second visit. With each gulping bite I could feel my soul taking a sigh of relief; it was that scrumptious an affair! Thank you YOLO for introducing Islamabad to authentic Bihari Boti!
Read: In Pictures: Karachiite's Review Of Islamabad Eat 2017
The other side of it, I have been thinking about how their Spico Biryani and Nargisi Kofte would have tasted day and night since I left the place. While a second visit is due in my case, do go to YOLO if you fancy traditional Pakistani cuisine to decide for yourself. After all, you only live once! *wink* *wink*
Read: Restaurant Review: Feel Royal At Rahdaari