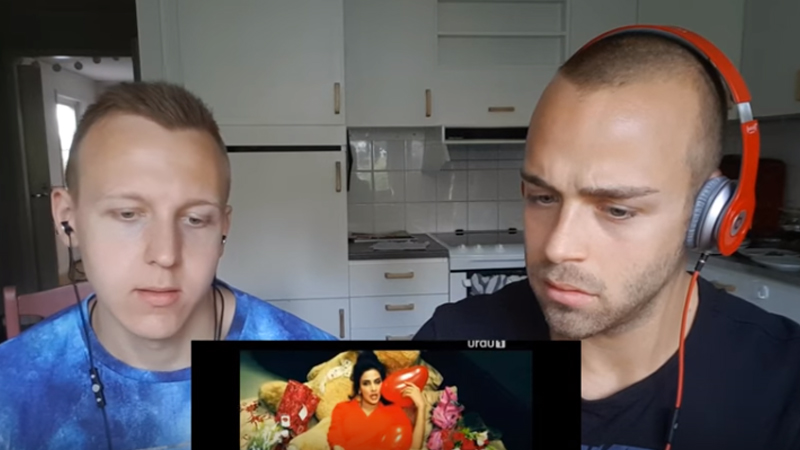 The trailer of Baaghi – a biopic on the life and honor killing of controversial social media sensation, Qindeel Baloch – hit YouTube a few hours ago and has already attracted over twenty-two thousand views. And while the trailer looks promising, what caught our attention while browsing for it was the video of Youtubers, Robin & Jesper reacting to it.
For those of you who don't know, Robin and Jesper are two Youtubers from Sweden who started their channel (also titled Robin & Jesper) in April this year. The one line description on their channel reads, "Do you enjoy trailers? So do we! Come react with us!" Within three months, their channel has attracted 2,582 subscribers and over 150,000 views.
4 Reasons Why Youtuber, Irfan Junejo Inspires Us!  
There are scores of Youtubers out there who react to trailers but what stands out about Robin & Jesper is the humbleness and simplicity of their reactions. The fact that Robin & Jesper regularly react on Pakistani trailers is an added reason to feel excited about their videos. So far they've reviewed 8 Pakistani trailers including that of Punjab Nahi Jaungi, Na Maloom Afraad 2, Yalghaar and Operation 021. They even learnt how to say, "Assalam-o-allaikum" to greet their enthusiastic Pakistani followers. In fact in one of their videos they shook hands on visiting Pakistan soon! You can find all their reactions to Pakistani trailers here.
With so much negativity reported about Pakistan in global media, it's great to see that our films and television content is slowly showing the world a different side of our great country.
3 Areas Where Our Film Makers Need to Get Things Right
So, what did they have to say about Baaghi?
From their reaction it was obvious that Baaghi was the first Pakistani drama that they had come across and really had no idea what to expect or even what the name of the drama meant! But full marks to Jesper for getting the pronunciation of Baaghi right on his second attempt!
As the trailer went along, both Robin & Jesper seemed a little perturbed with the violence against the protagonist (i.e. Saba Qamar playing Qindeel Baloch).
What however got them excited was a shot in which Qindeel's Youtube channel is shown to go viral accumulating views at the speed of light. Of course, they're also Youtubers and that's something they were probably able to relate to.
What we especially loved about their reaction was the fact that even without any subtitles, they were eventually able to decipher the plot quite accurately.
Watch Robin & Jesper react to Baaghi and let us know what you think of their reactions!
https://www.youtube.com/watch?v=JwBNizbd8Pc