Islamabad is among the youngest cities in the world. Created only in the 1960s, the capital of Pakistan is merely 50 years old. However, during the last five decades, the city has developed its own unique place among the leading urban centers of the country. From its long, winding roads to the hustle and bustle in its oldest bazars; and from the growing population of the city's middle-class to its once plush neighbourhoods in G-6 and G-7 beginning to give an old-city-feel, Islamabad has truly come of age. And as the city ages, it is accumulating its own landmarks.
Now, while there is a lot that can be written in terms of the capital's most enduring buildings and their architecture, this piece will specifically explore those iconic restaurants in Islamabad that have served the residents for the last 20 to 30 years.
Also Read: Chikachino – When A Chai-holic's Food Fantasy Comes True!
Two or three decades might not seem like a long period, but for the first generation of Islooites – or Islamabadis – it signifies a lifetime of memories. So, well-loved are these eateries that there can possibly not be a true Islooite who isn't aware of their precise location, making them landmarks in their own right.
Usmania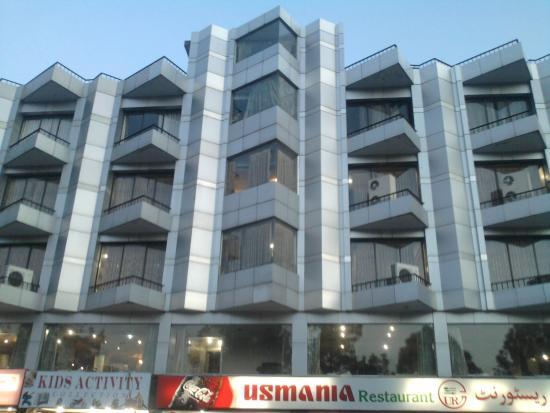 Among the biggest restaurant chains in the country, Usmania was the leading option to dine-out for middle-income households in the 1990s.
Located in Islamabad's business hub, Blue Area, Usmania Restaurant specializes in traditional desi cuisine. It is especially loved for its delicious Chicken Steam Roast and Fried Fish. The restaurant recently altered its menu a little to add such items as chocolate naans and roll-parathas to serve the taste buds of the millennials.
Also Read: 3 Eateries at Islamabad Food Courts Serving Great Food!
Although similar restaurants have practically saturated the foodscape of Islamabad, however Usmania continues to thrive owing to its affordable prices, its loyal customer base and of course, its old charm.
Golden Dragon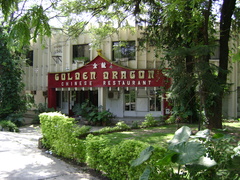 Established in 1975, Golden Dragon is perhaps the oldest restaurant in Islamabad serving Chinese cuisine.
Perched in a cozy corner in F-7/3's Gol Market, Golden Dragon and Islamabad are like two old friends who have grown-up together.
Also Read: Khoka Khola Offers Desi Food With a Regal Twist
Owned by the same wonderful Chinese family since its inauguration 42 years ago, Golden Dragon continues to hold its own despite many – much fancier – Chinese restaurants having opened in virtually every corner of the city. This is perhaps because of the welcoming environment that the restaurant has to offer to all those who choose to step into its warm embrace.
 Zenose Restaurant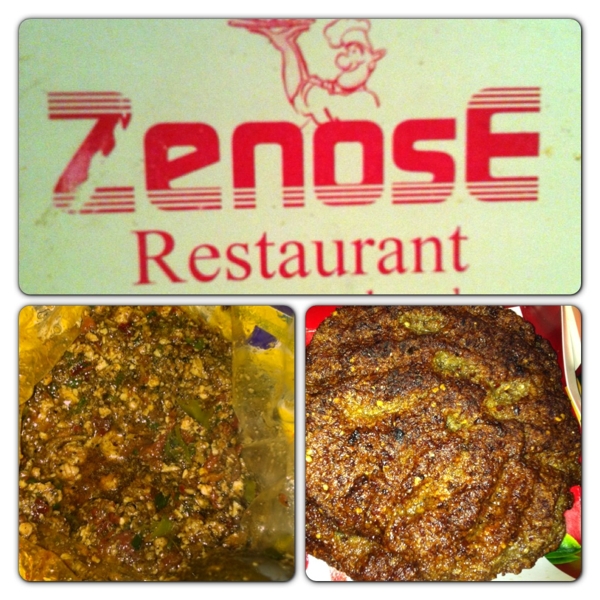 Admittedly, a lot of teenagers outside of the G-sectors of Islamabad might not know Zenose Restaurant very well today. However, it was the go-to place for Karahi lovers back in the 1990s.
Situated in Melody Food Park, Zenose continues to be jam-packed during lunch and dinner hours, attracting families and youngsters alike.
Also Read: Tiger Temple Brings Thai Food to Town
For the record, its Chicken Karahi and Chappal Kababs have maintained their deliciousness over the decades and there can't be a born-and-bred Islamabadi who hasn't tasted Zenose's yummy offerings at least once in their lifetimes.
Dainty Fast Food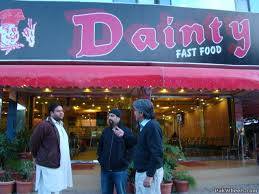 Since it opened doors in the early 1990s, Dainty Fast Food and F-8 Markaz have become synonyms of sorts.
Over the last 20 years I have seen many eateries open and close in Islamabad's F-8 sector. However, Dainty Fast Food continues to hold strong despite immense competition from new eateries.
I recall eating at Dainty's for the first time in 1993 when it covered a much smaller space than it does today. However, the interior designer had intelligently covered the walls of the Fast Food with mirrors on both sides, giving an illusion of "vastness." As business grew, so did Dainty's space.
The owner of Dainty Fast Food deserves full credit for ensuring that his eatery is renovated every few years. Unlike many restaurateurs who allow their eateries to rapidly deteriorate, Dainty has the distinction of reinventing both its interior and menu at least thrice a decade.
Hot Spot Cafe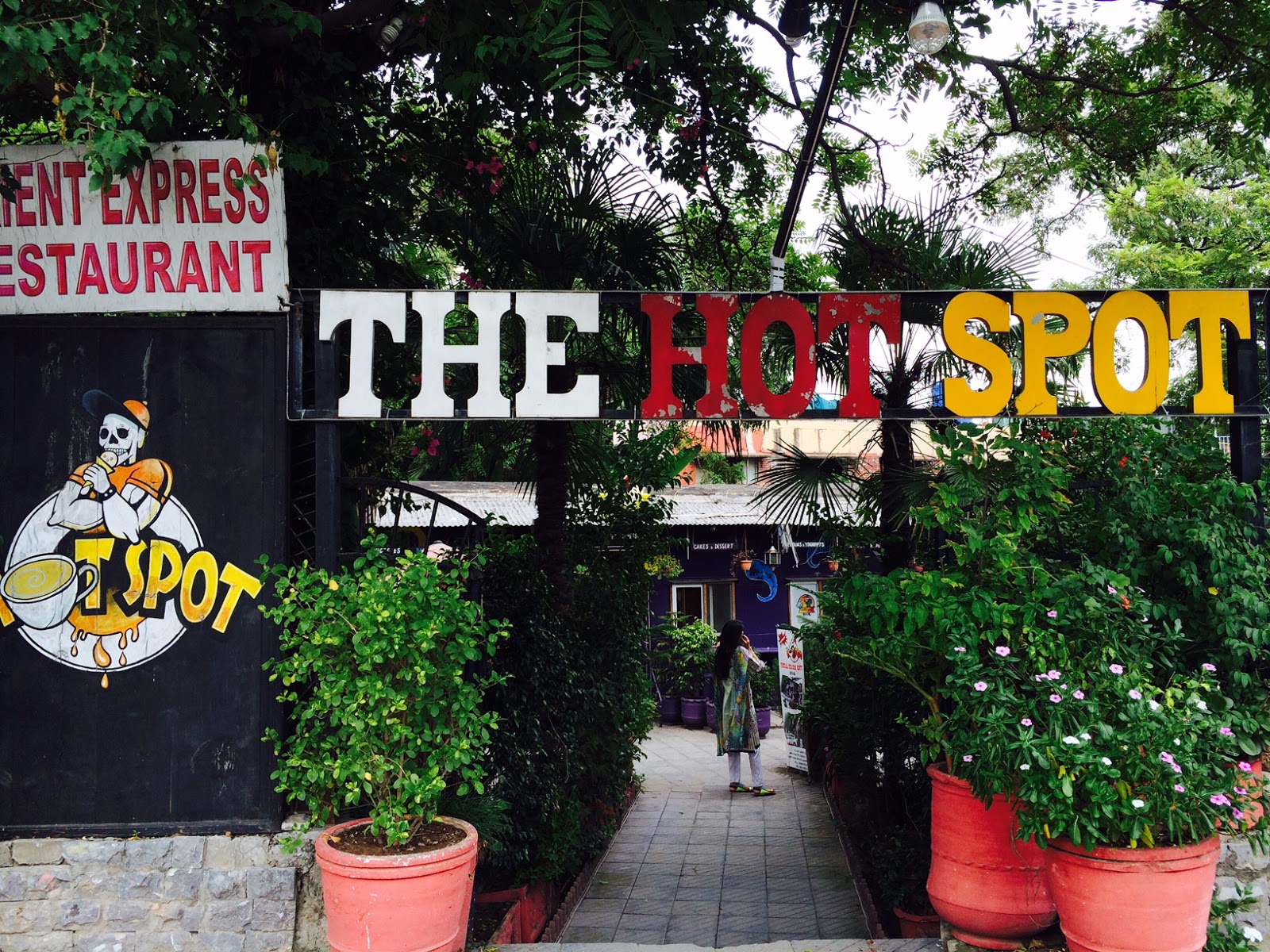 Hot Spot, now a nationwide chain, opened its doors for the first time in mid-1990s.
Apart from being the first truly modern ice-cream parlour in the city, Hot Spot's unique interior was certainly its most important USP.
Also Read: Chattha's: A Delight for Desi Food Lovers
Situated behind Golden Dragon in the compound of the famous Gol Market, the first and oldest Hot Spot Cafe is housed inside a bogie. The owner's love for all things horror is evident from the moment one steps in. The walls and the roof are adorned with images and figurines from the most iconic horror and gore films from both Hollywood and Lollywood. This might seem like a contradiction for an ice-cream parlour, but somehow the theme blends in wonderfully with everything that the Cafe has to offer, adding value to the time spent at Hot Spot.
Kabul Restaurant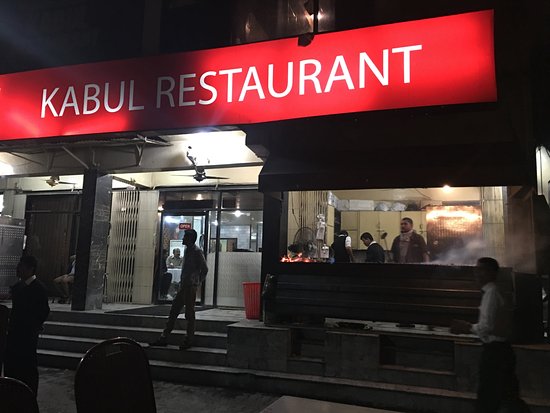 Islamabad owes Kabul Restaurant for introducing its citizens to mouth watering Afghan cuisine.
One of the oldest structures in the city's beloved Jinnah Super Market, Kabul Restaurant is famous for its Kabuli Pulao and Afghani Tikkas and Kababs. Interestingly, its lesser known item, Baigan ka Bhurta is unlike any I've tasted before, making it my personal favourite from their menu.
Also Read: Restaurant Review: Feel Royal At Rahdaari
A few outlets specializing in Afghan cuisine have opened in Islamabad over the years but none come close to the taste and variety offered by Kabul Restaurant.
Whether its a weeknight or weekend, Kabul Restaurant is always packed with happy customers enjoying their divine food.
Savour Foods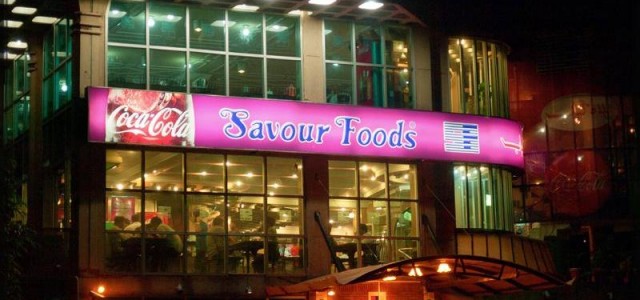 After experiencing exceptional success in Rawalpindi, Savour  Foods opened its doors to the residents of Islamabad only in the early 2000s. So, by that comparison it is a relatively new edition to the city's foodscape.
Also Read: Review: Lorenzo Restaurant, Islamabad
However, in just a little over a decade Savour has become the quintessential local Pulao that Islamabadis religiously feed their guests from outside the city. So famous has Savour become that people from other cities actually frequent Islamabad to feast over the eatery's delightful Pulao. If there's one eatery that has put Islamabad on the national food map, it would have to be Savour Foods.