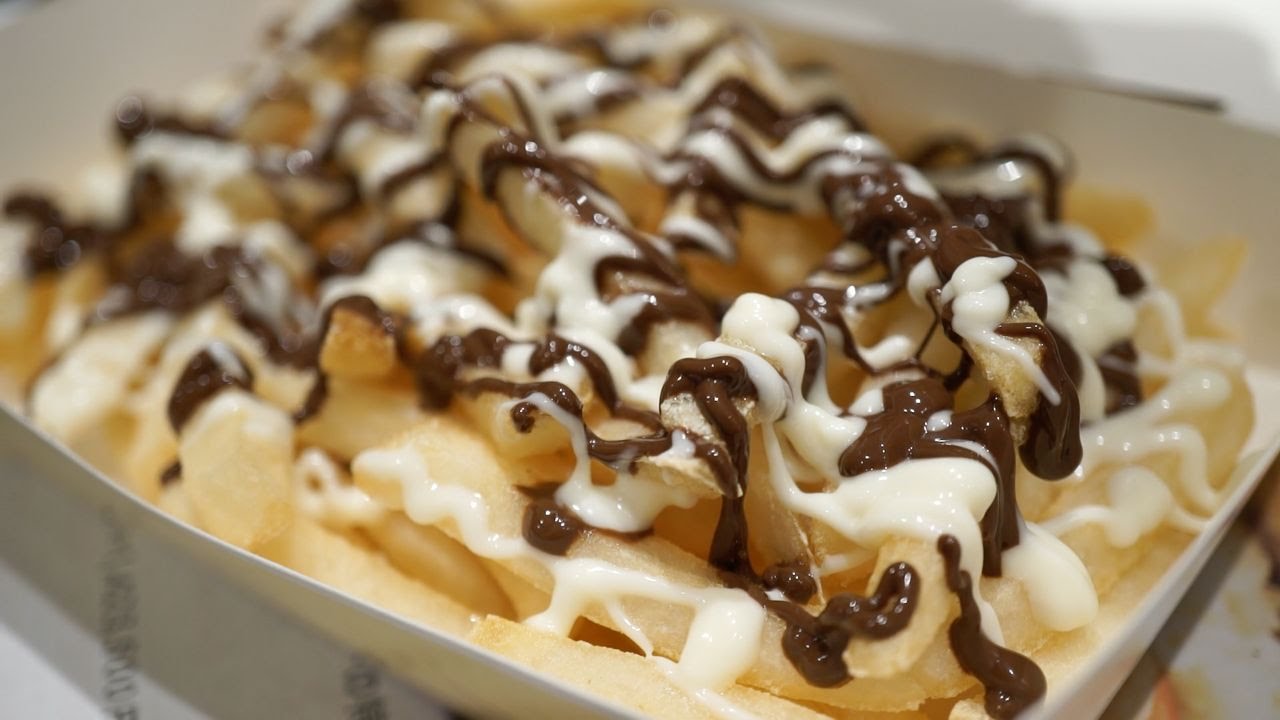 One Potato, Two Potato – or OPTP as we know it – added chocolate fries to its menu yesterday. The eatery launched an online ad campaign announcing their new offering with a picture of their jumbo fries covered on chocolate sauce.
Chocolate fries are not a new thing since fast food joints in other countries have been offering them for quite a while now. But it is OPTP that seems to have introduced this variation for the first time in Pakistan.
Read: Chikachino – When A Chai-holic's Food Fantasy Comes True!
The advertisement screams, "Celebrating chocolate week," which probably suggests that this new edition is only for a limited period of time.
Read: 3 Eateries at Islamabad Food Courts Serving Great Food!
We're not sure what the food joint was expecting but the overwhelming response – at least going by the comments on Facebook – has been not-so-healthy.
In fact some people communicated their displeasure rather dramatically.

Faced with an overwhelming negative response, OPTP tried to do some damage control urging people to try the chocolate fries at least once before forming an opinion.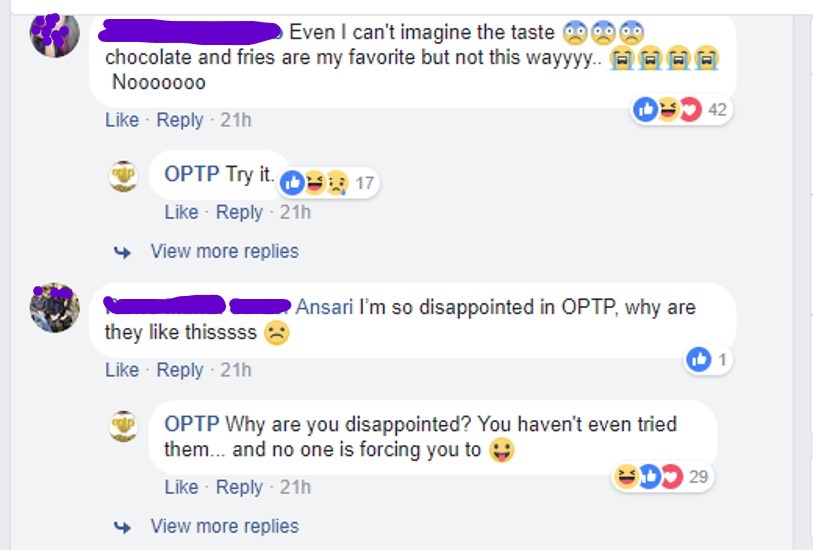 However, when the original strategy did not work, OPTP's social media team went on an over-drive trying to explain that chocolate fries were no longer a novelty and were being served across the world. They even went as far as to challenge a customer asking, "Kon sa rule hai ke fries ke saath chocolate naheen chalta?" That is, "Which rule defines that chocolate and fries can't go together?"
Read: Social Media Turns Ugly: Haleeb Foods' Facebook Page Hacked by Ad Agency
Ooooo…rookie mistake OPTP. Never challenge your customers!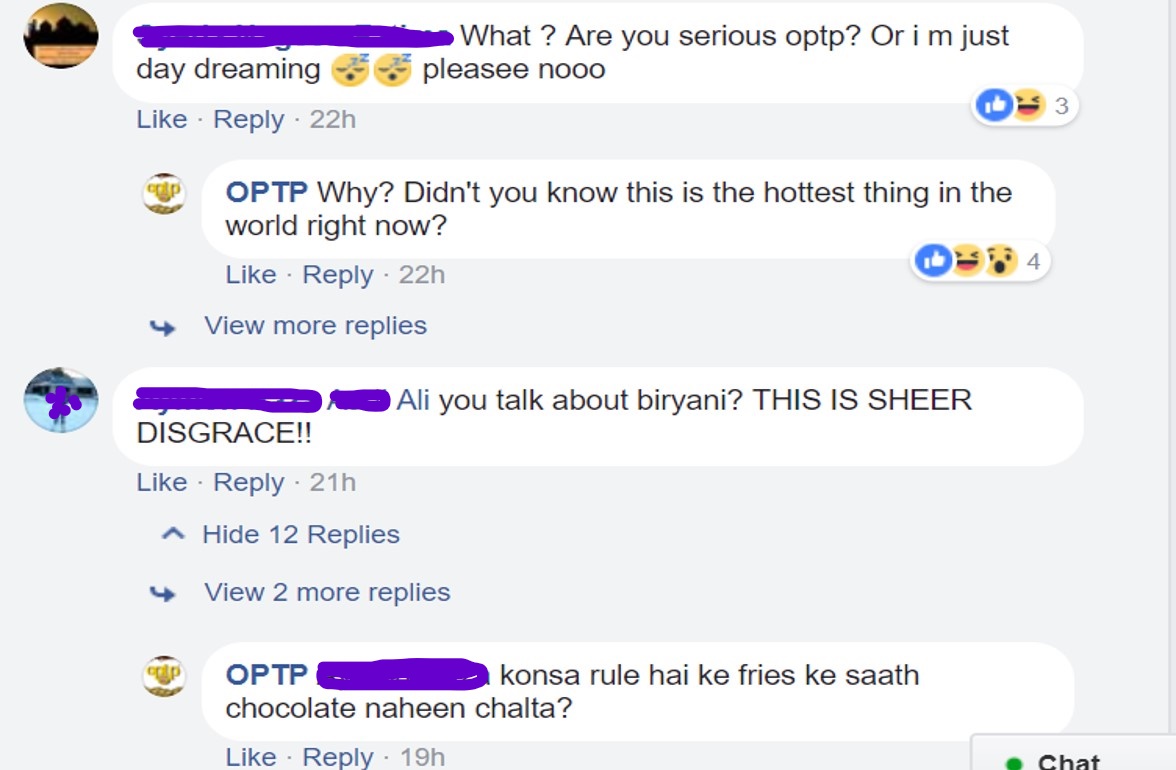 Probably tired of trying to counter theatrical responses about a mere bucket of chocolate fries, at one point it seemed, OPTP's social media team lost its cool.
The conversation with this group was especially…well, weird.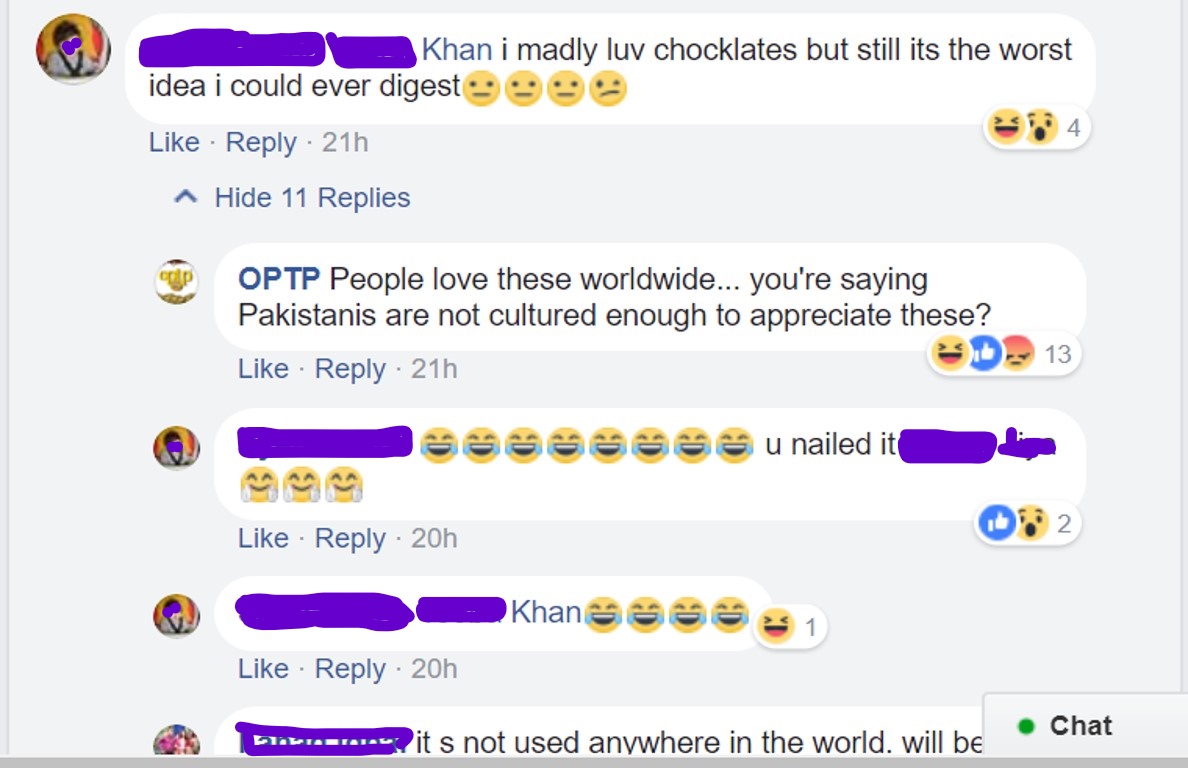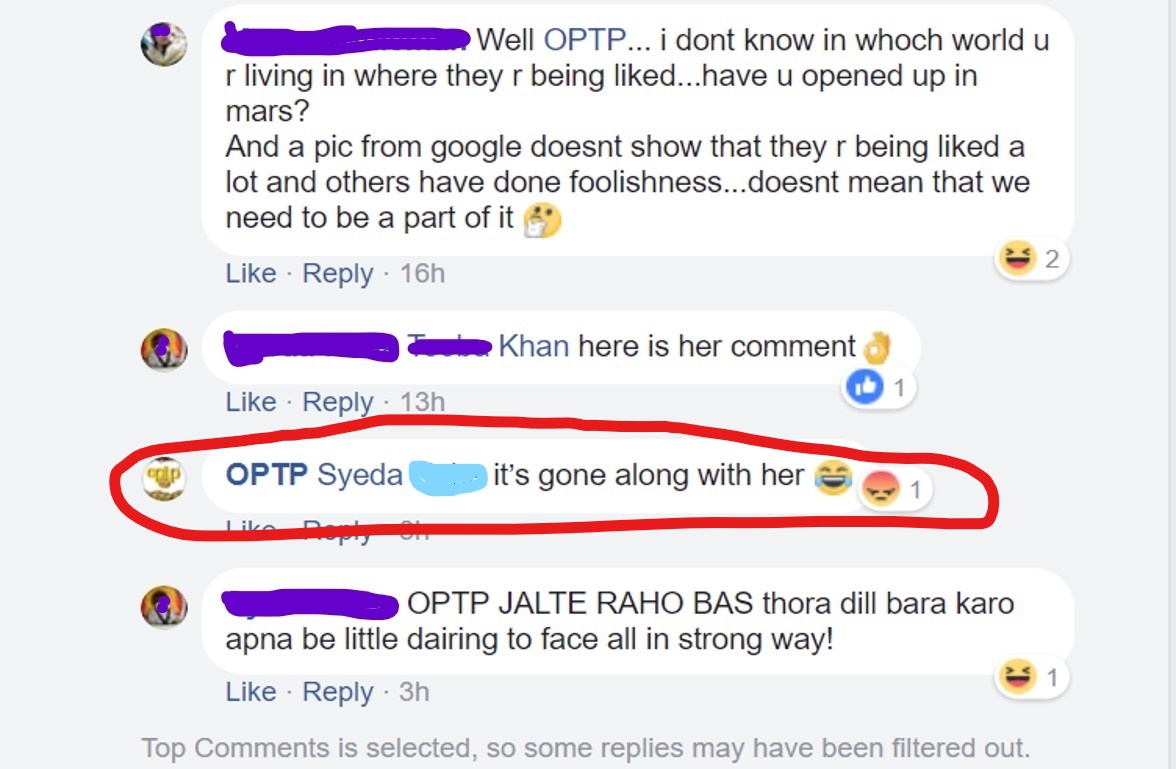 Not everyone was averse to the concept of chocolate sauce on fries, of course. There were a few people who actually seemed to welcome the idea.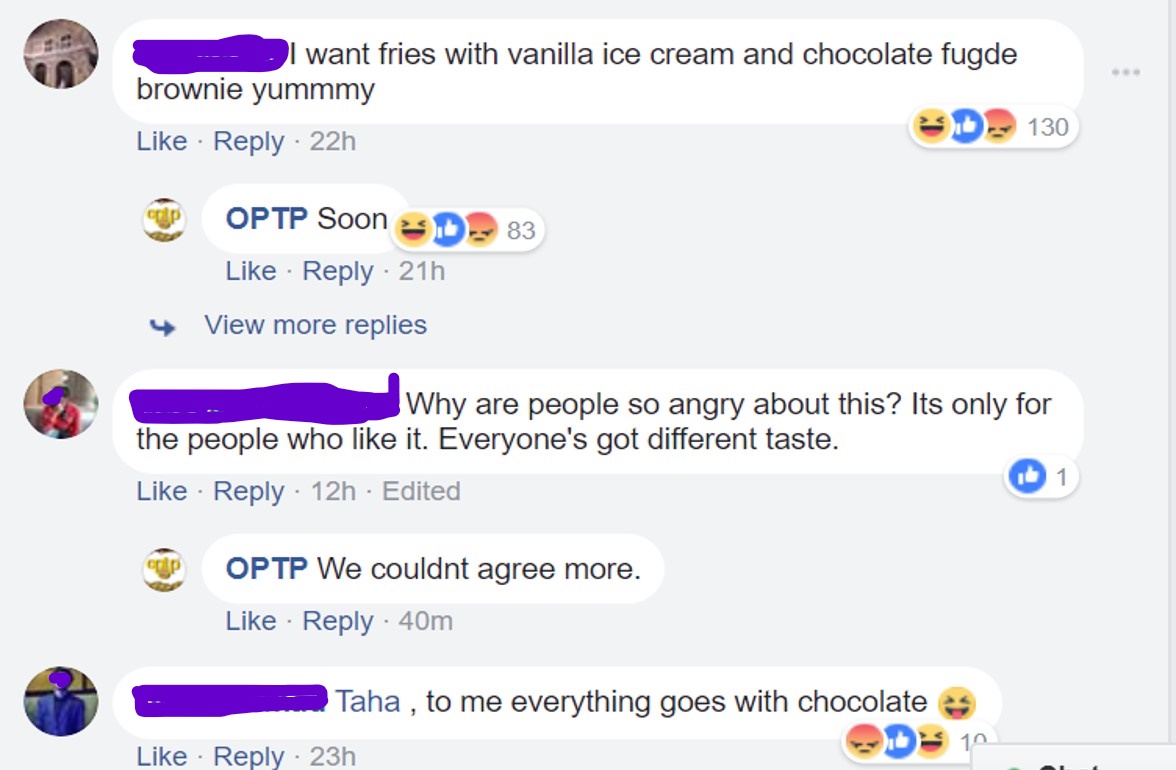 For both OPTP and its hyper-sensitive customers, we have two important suggestions:
For the Customers
If you don't like chocolate fries, don't eat them. Simple! Why get so dramatic and worked up? Jeez!
Read: An Honest Review: What Went Down At Coke Fest Islamabad
For One Potato, Two Potato
If you think you're losing your cool, step back from the keyboard. Trolling your customers will not win you any business! Common sense, no?