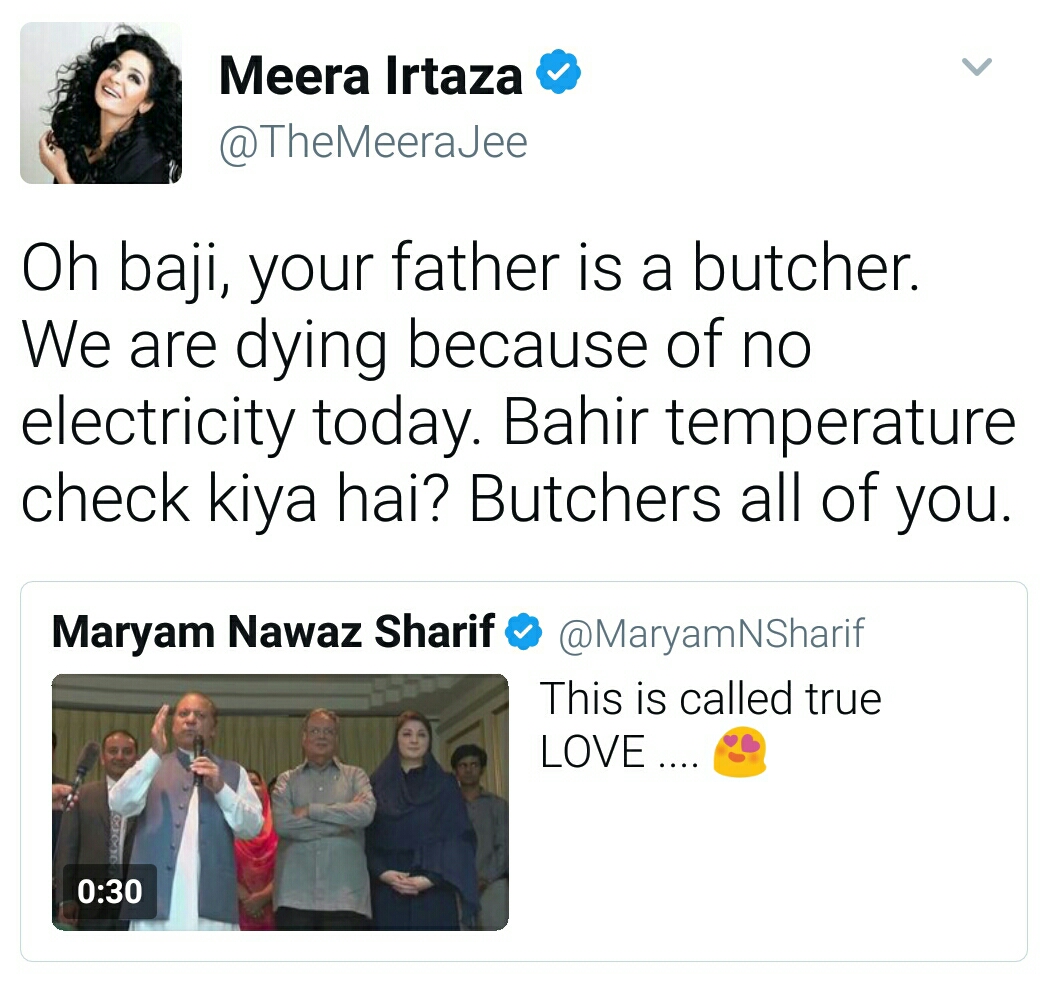 Meera jee is one Pakistani celebrity who is often in the news and not always for the right reasons. Her English seemed to be a source of amusement for the news channels and often the channels prompted her to converse in English for the sake of ratings.
However, it seems that Meera has now perhaps engaged a publicist to run her Twitter handle.  Interestingly, all her previous tweets have been wiped out and the tweets that are now accessible are from 2nd June 2017 on wards.
Also Read: Hollywood to be Ruled by Superhero Films in 2017
For those who have followed Meera on Twitter for quite a while can clearly see that this is perhaps not the same person that we see on TV. Now I am not saying that there is anything wrong with the new opinionated, politically conscious and amazingly witty Meera. It's just that we feel that someone is using her Twitter handle to project an image, which clearly does not resonate with her personality. For instance her take on politics and her criticism on Maraym Nawaz made Pakistani social media buzz for days: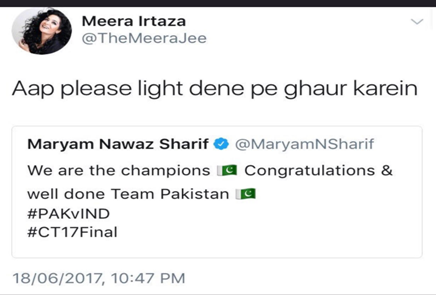 Then there was an equally viral tweet that made a savage jibe at Pakistan's most disliked celebrity, Adnan Sami: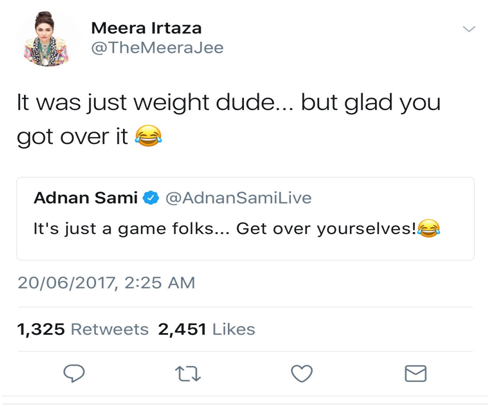 The new Meera also has a keen interest in global politics: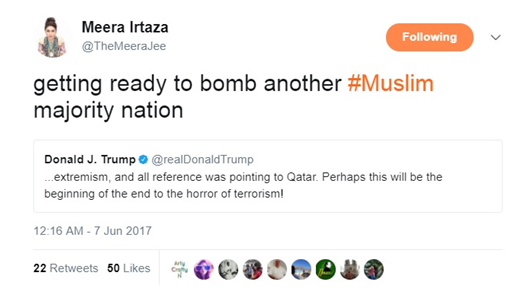 Or  a very subtle take on Trump's racism: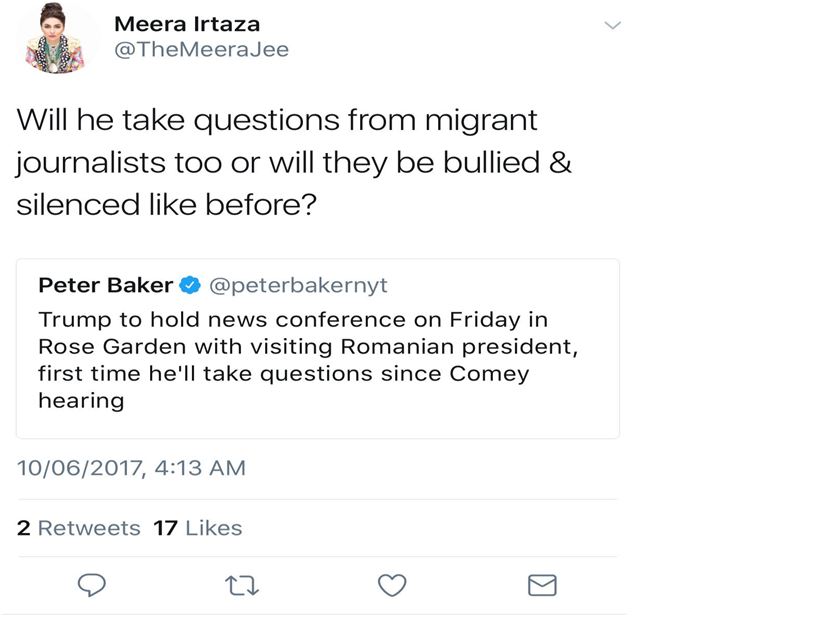 But the pre-publicist Meera congratulated Trump on his electoral victory earlier this year so one wonders why such a change of heart? It's not like people realized he's a jerk once he assumed the office of President!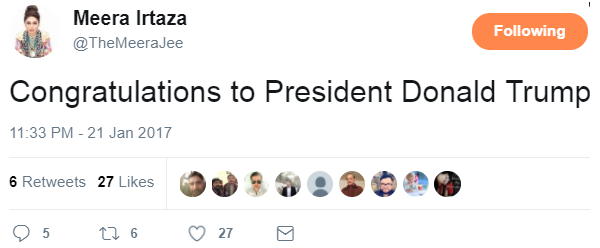 This confusion regarding Meera's drastically changing opinions is not restricted to Trump alone. See for instance what the old Meera tweeted in August 2015:

However, it seems that new Meera jee is nothing but praises  for her contemporaries: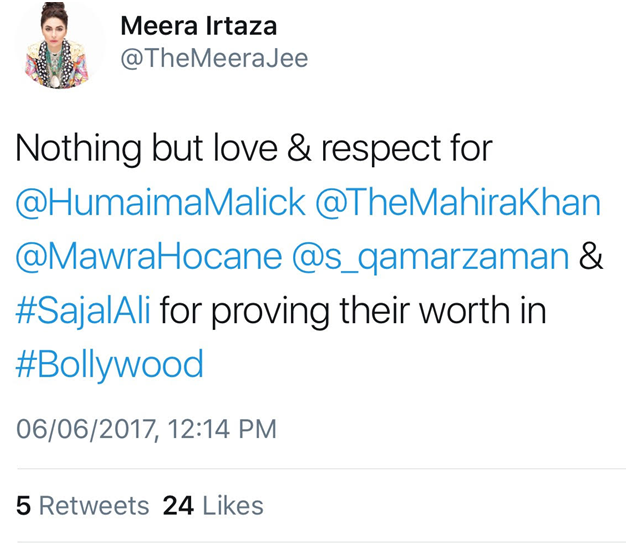 Surprisingly, the new Meera jee has a very diverse set of opinions and she can very well be World Health Organization's next global goodwill ambassador. CC: Gates Foundation, please collaborate with Meera for polio eradication: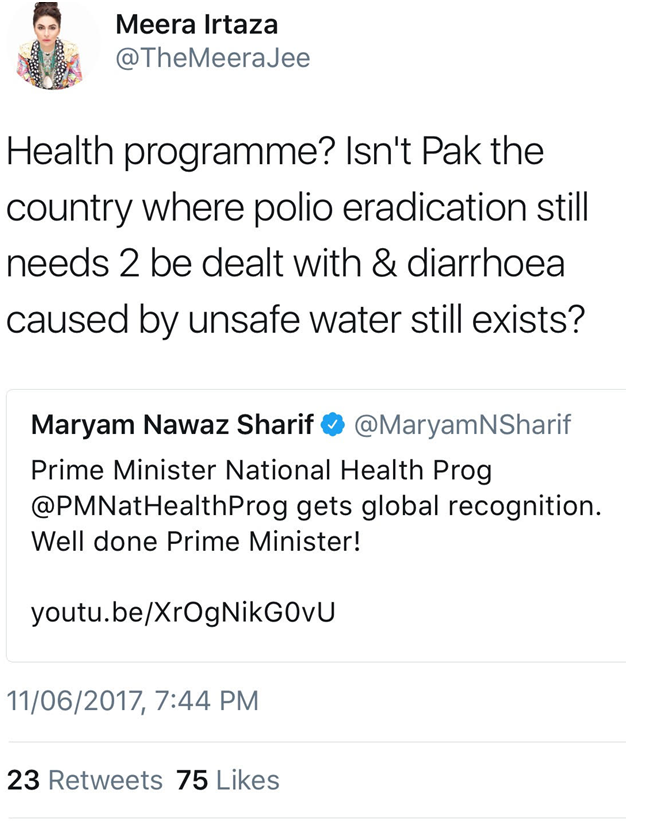 Lastly, the new Meera jee is not all talk, she demands concrete actions as she feels Amnesty International should do more: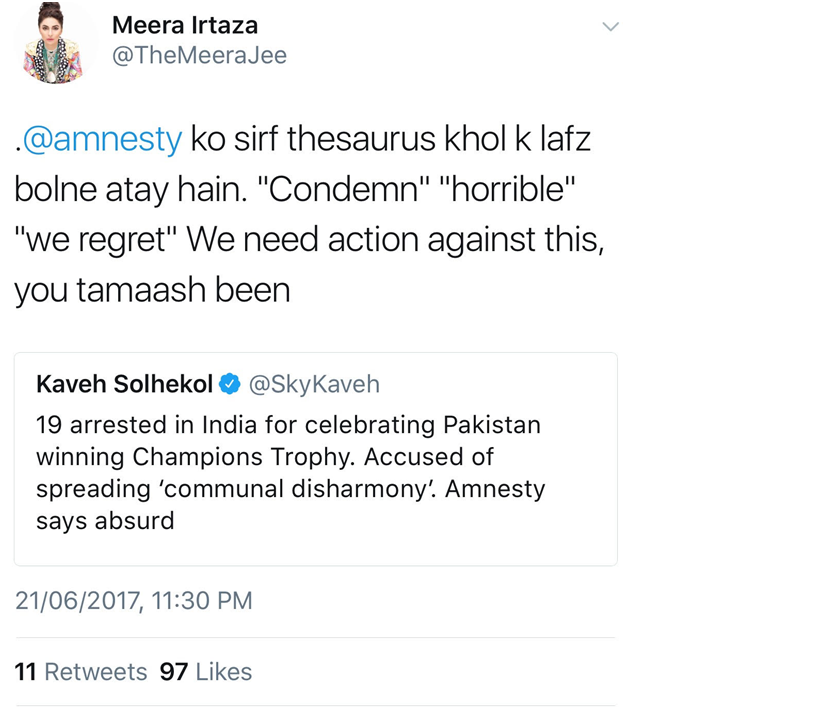 So, while we are much impressed and blown-away by this well-read, amazingly witty and socially compassionate alter ego, will the real Meera jee please stand up? A word of advice to her publicist: As much as we're loving the spontaneity and content of these tweets, may be it's best to take it slow, keep it subtle and try not to blow your cover!