An Instagrammer who goes by the name Kamran On Bike wrote an open letter to Ali Sadpara.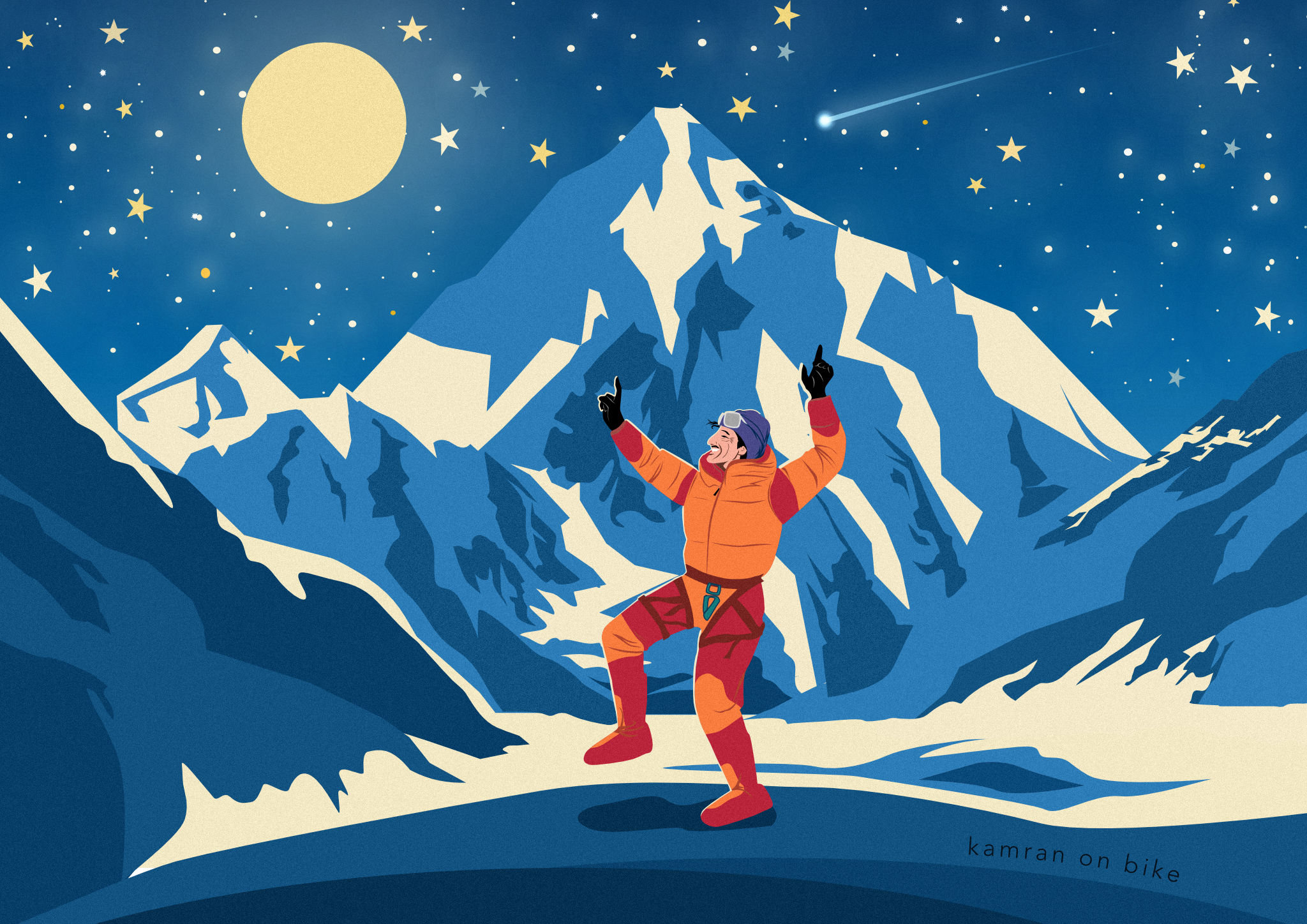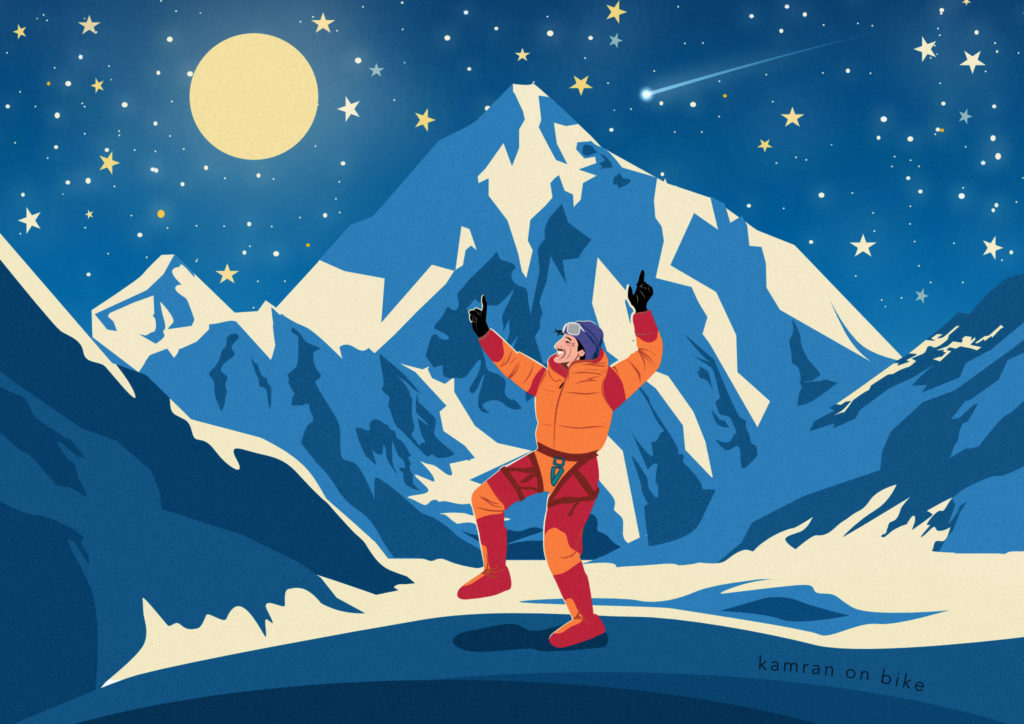 Kamran Ali (Kamran On Bike) is a computer programmer by profession and an avid photographer who likes to travel the world on his cycle. He has traveled around 50,000 km across 43 countries on four continents.
Kamran recently dedicated three of his posts to the lost mountaineer, Ali Sadpara. Titled as "The Last Dance – An Open Letter To Ali Sadpara," Kamran professed his love and admiration for the Pakistani climber. Ali Sadpara, along with two other mountaineers went missing on 5th February, and has never been found again even after repeated rescue operations.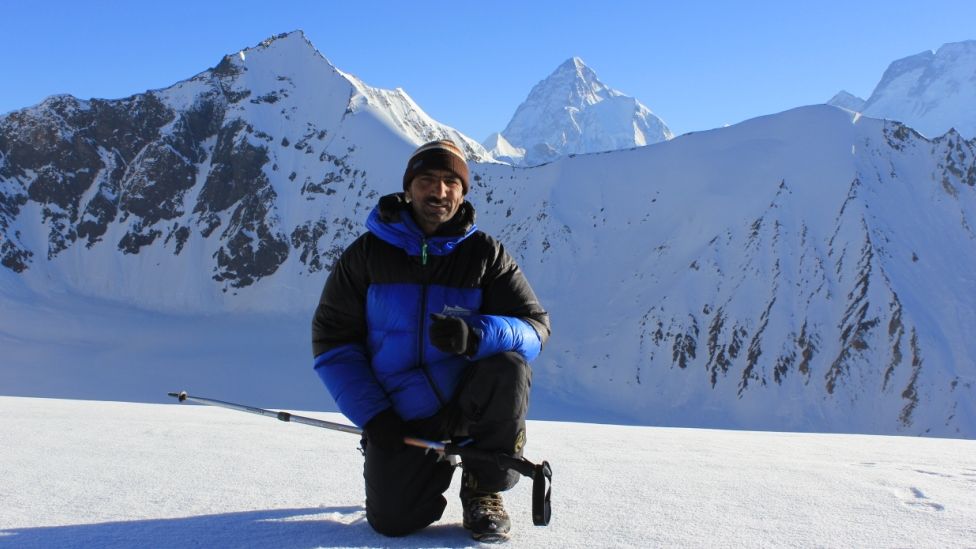 Also Read: Muhammad Ali Sadpara Disappearance: Everything We Know About It So Far
Remembering him for his humility, the cyclist said that he only met him at the "Value of Life" event in Islamabad, where he waved at him and Sadpara instantly placed his hand over his heart and gave a slight bow with a smile.
In his heartfelt to the mountaineer who never came back, Kamran wrote that he was inspired by Ali's strength, his altruism, and the sheer will to go beyond his ways to help others.
"You did everything with utmost unconditional love in a selfless manner: to help others, to bring joy to everyone you met, and to make your country proud," he wrote.
Awed by his capabilities, he penned down,
"You gave other people your strong, steady hand on deadly slopes to help them achieve their goals. While they captured all the headlines, you remained obscure to most in your own country. For those who don't know your achievements, how will they know the pain you endured?"
Also Read: An Old Video Of Muhammad Ali Sadpara Resurfaces On The Internet As Search For Missing Climber Continues
Kamran has many unanswered questions about the K2, and Sadpara's expedition to the mighty killer mountain, yet he still remembers him for his last dance on "Tum chalay aao, Paharaon Ki Qasam."
The cyclist writes that despite the pain and the hardships, he just danced his way through life,
"As time passed, you climbed higher and higher. As the difficulties mounted, you smiled broader and broader. The striking lines on your cheeks, deep as crevasses, reveal that you lived every moment either in extreme pain or joy. Not in between."
"Like a moth dances around the flame, you danced and danced and danced around the mountains as if charming and seducing them. While for others, mountains proved a battleground, for you, they were your dancefloor," he added.
Kamran ends his letter on a bitter-sweet note. While writing to Sadpara he says that he wants to meet him and ask all those questions. He also writes that after he meets him, he wants to take a million photos of him and write everything down about his experiences, and what it was like to be there at K2 in the harsh winters, and more…
He further writes that after all of this he will have a party with Sadpara amongst the angels where the mountaineer will have his final dance. He concludes by saying,
"And so will the final dance begin: hands in hands, arms in arms, singing, spinning, bending, rising, gliding, and stretching, exploring all possibilities in dance. On and on. Until the end of time. Until the end of the universe. Maybe even beyond that."