The name Mashal Khan has quickly become synonymous with everything that we need to change about the "system." A system that allows a widely loved young man to be lynched by a crowd in broad daylight in front of hundreds of spectators. A system that encourages average people to become blood thirsty monsters with the first ring of the word, "Blasphemy." A system that has no regard for either human life or Islamic values. A system that is hell bent on shredding the very social fabric that keeps our society intact.
Read: Verdict Of Mashal Khan Murder Case Attracts Mixed Reactions From Pakistanis
Mashal Khan, true to his name, lived a life that stood strong against this status quo. And so, it is for this reason that even though Mashal Khan is no longer with us; there is no dearth of people who continue to love and revere him.
On his birthday today, hundreds of people have taken to Twitter to remember the young hero. And while the messages are heart warming to say the least, there is no denying the fact that they do not lessen the pain.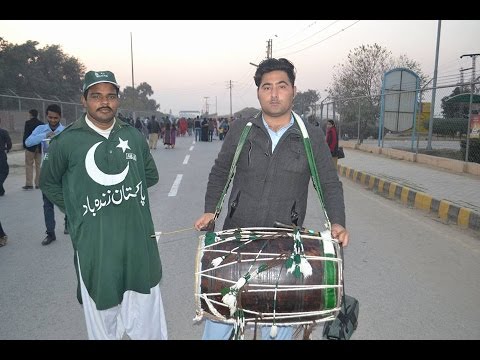 If alive today, Mashal Khan would have been 23 years old. He would have still been with his family. His mother and tired father would still be smiling. His sisters would still be receiving an education. Pakistan would still have a son who loved it dearly.
Read: Why Neglecting The All Pashtun National Jirga Is Unpatriotic If You're A Pakistani
rave is enough to break a heart that cares; it is enough to enrage a soul that knows love. For how can one not be enraged in the face of the entirely unnecessary life of pain and suffering that has been forced on Mashal Khan's family by the corrupt, cold-blooded savages who took him away.
Mashal Khan's birthday today and… this broke my heart. May no parents go through this pain – ever. pic.twitter.com/Wry28YrC94

— Shahbaz Zahid (@shahbazzahid) March 26, 2018
No parent should ever have to go through the horrific experience of losing a child – much less the knowledge that their baby's last moments on earth were embroiled in soul-breaking pain.
And so, If I were granted one wish today, I would wish for Mashal Khan to be returned to his family.
Read: Here Are The Things That Careem And Uber Need To Do To Ensure Their Captains' Safety!
But because that is not possible, from the deepest depths of my heart: Happy birthday Mashal Khan, wherever you are…may you shine among the stars for all eternity and show us the way!