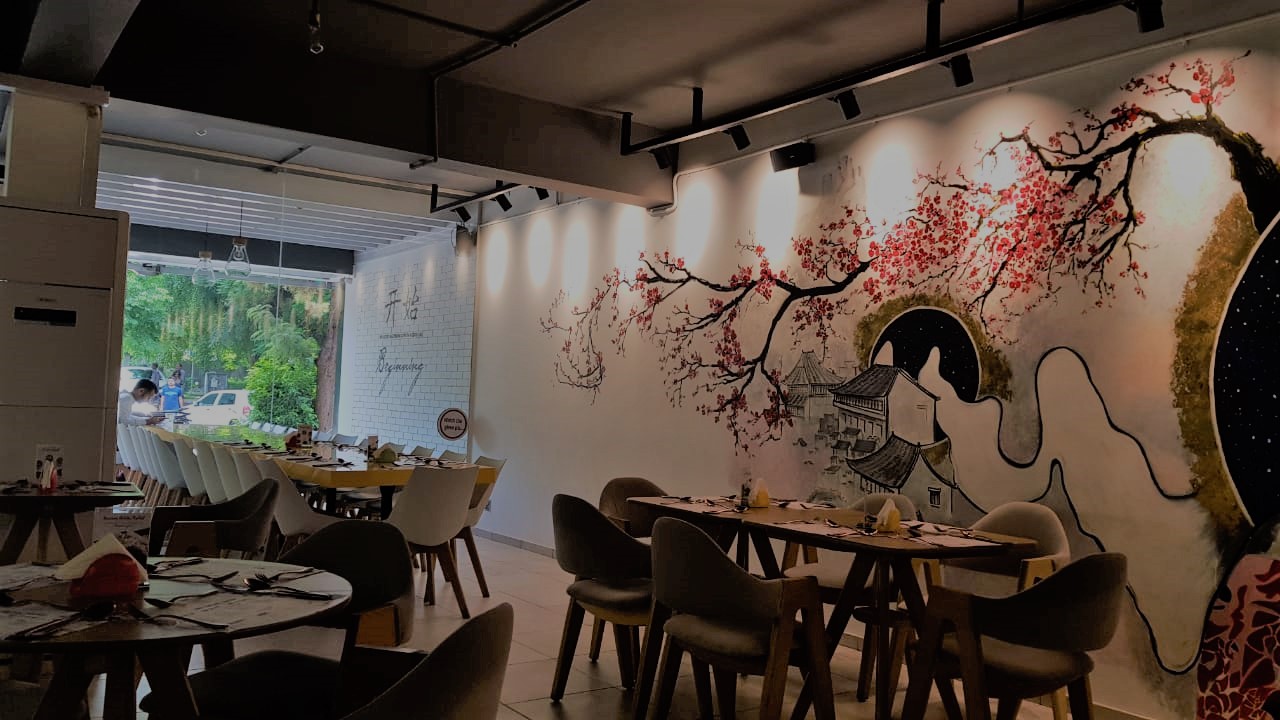 Back in the day there were only a handful of oriental dishes that one knew of. The few Chinese restaurants that were divided between F-7 and Blue Area offered almost identical menus with fried rice, chowmein and sweet and sour chicken curry being hot favourites.
Read: Petit Brugge: Exceptional Service, Forgettable Food
However, with the influx of a variety of oriental restaurants opening up across Islamabad's now much expanded landscape, foodies have a sizable list of options to choose from. Picking the right place to go is not merely contingent on the taste of the served food or the ambiance of the restaurant but it is now also dependent on the uniqueness of an eatery's menu.
For this reason new restaurants are going overboard to ensure that their menus standout in one way or the other. For instance, there is a growing breed of restaurants in Pakistan that specialize in authentic Chinese cuisine, offering none of the conventional items that we expect to see on their menu cards. Then there are those that offer a mix of Chinese and Thai food and still more that have begun to offer, single-dish, DIY servings.
Read: Mindanos: This Multi-Cuisine Restaurant Serves The Most Delightful Nachos In Islamabad!
Among those falling in the last category, Ginyaki has to be the one restaurant that has made most impact on Islamabad's foodscape in recent months.
Situated in F-7 Markaz next to Roasters, Ginyaki is a medium-sized eatery whose loud, but charming interior demands attention as soon as one steps in. The flamboyance of its embellished walls is off-set rather shrewdly by the simplicity of its comfortable furnishing.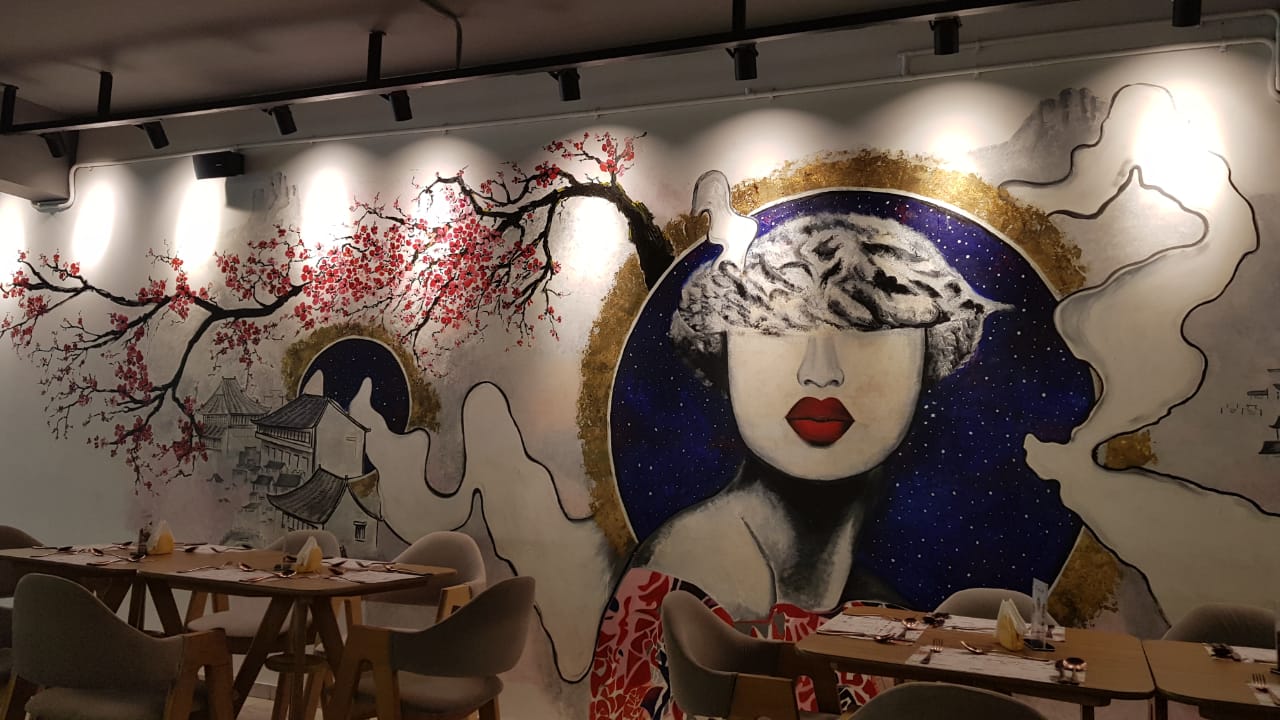 While soups and starters are fairly conventional, it is the entree section that is the highlight of Ginyaki's menu. "Make your own bowl," it reads in bold letters.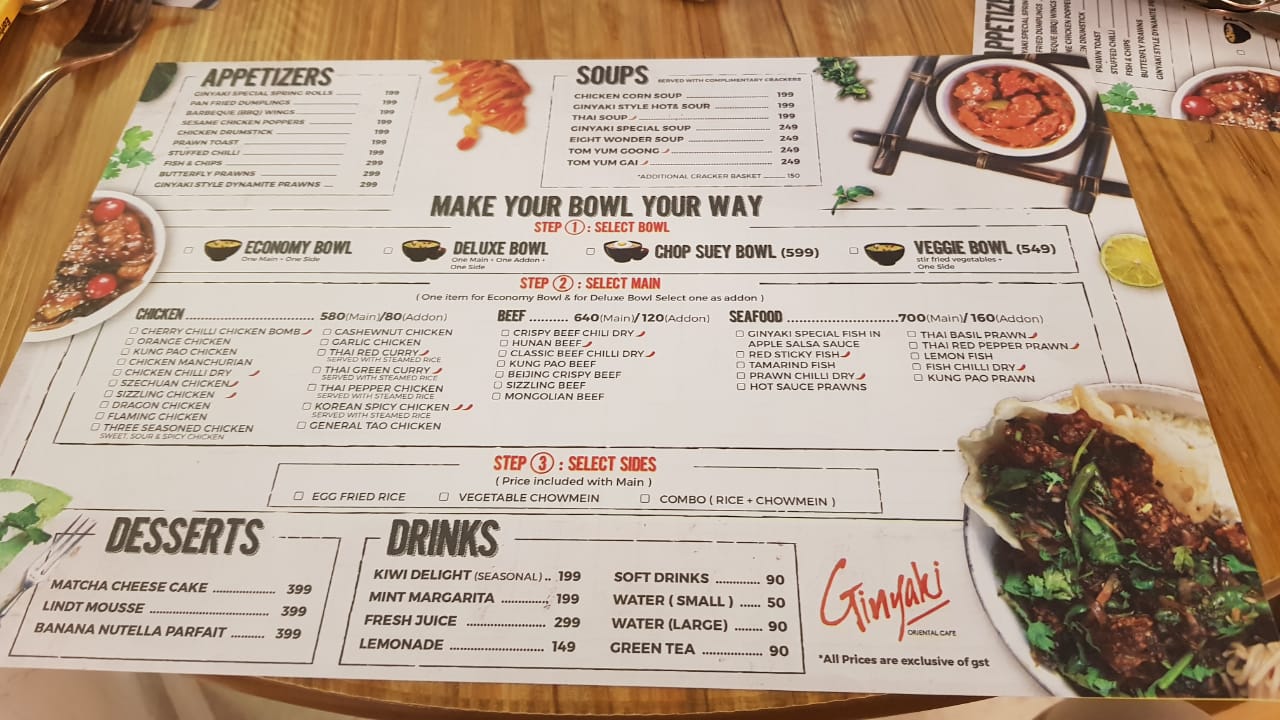 Depending on your appetite (and your pocket), you can order any one of the four kinds of bowls that Ginyaki offers.
My husband and I each ordered an Economy Bowl. Both of us ordered Egg Fried Rice on the side with my husband opting for Chicken Manchurian and I, for Ginyaki Special Fish in Apple Sauce.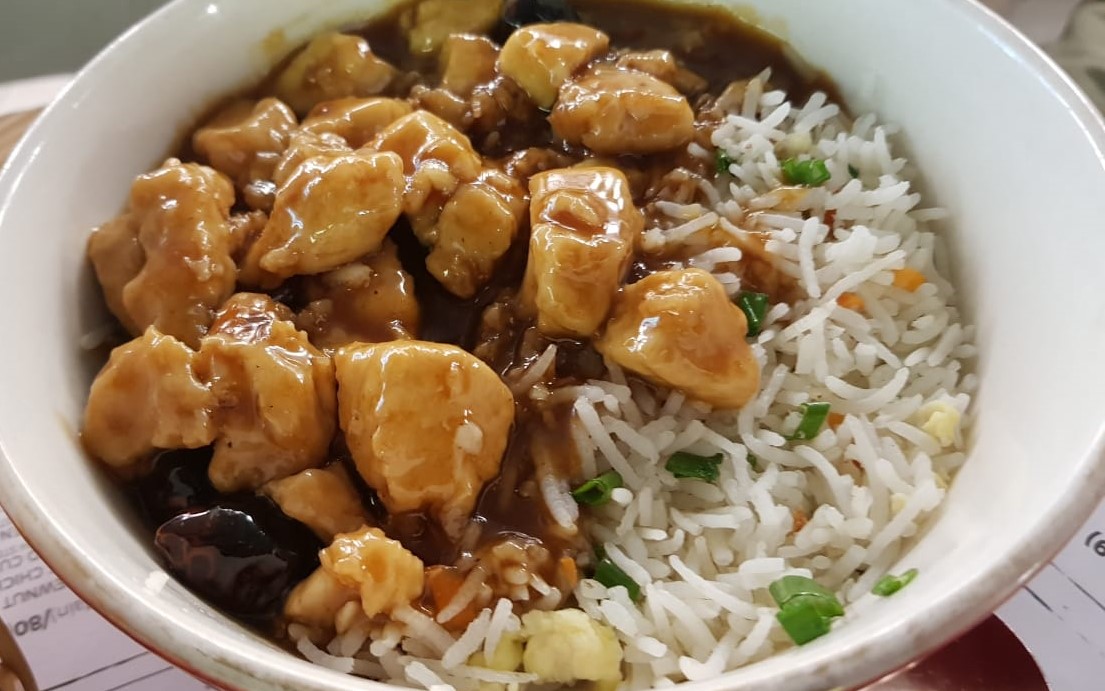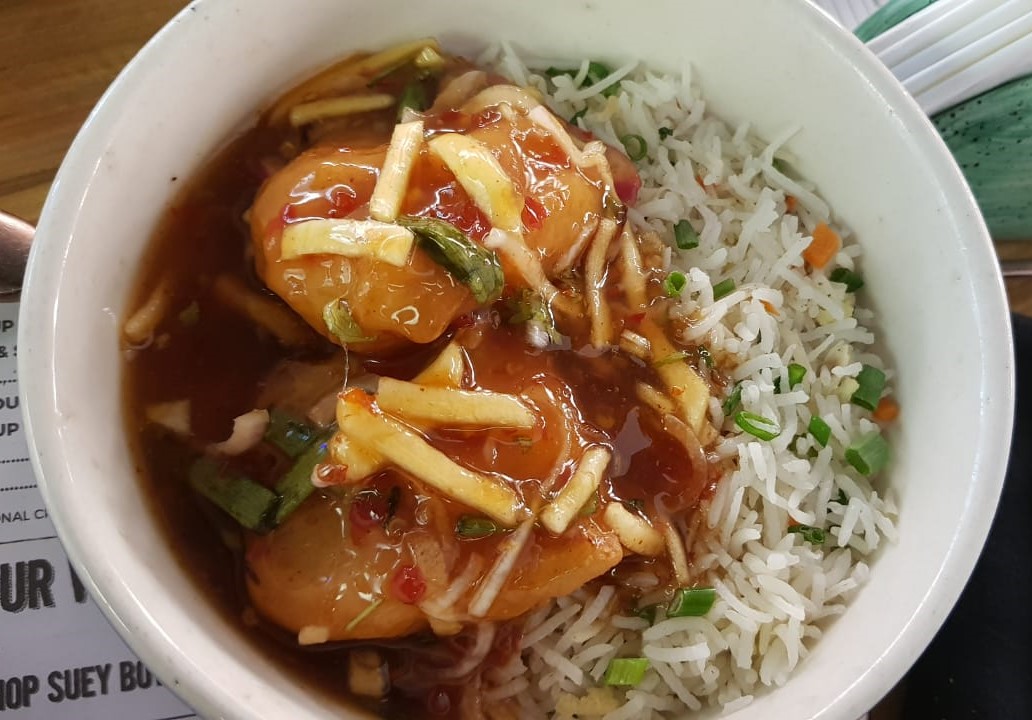 Each individual serving was more than sufficient. The quality of ingredients and the flavours that they brought out certainly deserve a special mention.
While we enjoyed our food to the last spoonful, I would nevertheless advise the chef to go a tad slow on the sweeteners. True that what we ordered had to be inevitably sweet, but subtle rather than overwhelming sweetness would make the entrees so much more savory.
On the whole, Ginyaki is a fine new restauntant whose effort to go the extra mile demands credit. Definitely recommended!