Over the weekend, a video of a Faysal Bank employee identified as Usman Gohar went viral in which he can be seen harassing a female employee. Apparently, the video was secretly recorded by another employee which was then reported on social media.
After the uproar on social media, Usman Gohar was arrested and fired from his workplace i.e, Faysal Bank.
Deputy Commissioner Islamabad Hamza Shafqaat who promptly took action of the issue shared that Usman Gohar cannot be hired by any other bank as per the regulations of State Bank of Pakistan governing the banking sector.
Also Read: This Woman Was Forced To Name Her Hotel "Behn G" Because Of The Harassment She Faced
The bank also issued a statement and confirmed that Usman has been terminated and cleared that he was not the branch manager as reported on social media.
While it was all because of social media that the culprit got arrested after a few hours of being reported, there are people who grandly mishandle such incidents.
Here's what you should and shouldn't do while reporting a sexual harassment case!
The Dos
1. Extend support to the victim.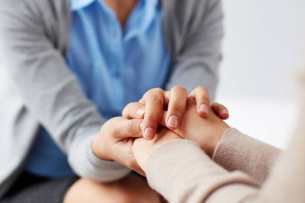 2. Talk about the survivor with respect and dignity.
3. Help the survivor in the process of reporting the case.
4. Reach out to the workplace and demand appropriate action against the culprit and a compensation (for eg, mental health support) for the survivor.
Also Read:From LGS To LUMS; Pakistani Educational Institutes That Grandly Mishandled Sexual Harassment On Campus
The Don'ts
1. Protect the identity of the survivor at any cost.
2. Don't blame the victim even if you have your doubts.
3. Don't assume that the person has made up the case against the accused.
4. Don't name and shame the friends and family of the accused.
Also Read: Meesha Shafi Vs Ali Zafar: 8 Tweets That Sum Up Why Women Prefer Silence To Fighting For Justice
5. Don't lecture the survivor on what s/he should or shouldn't have done at the time of the incident.
Have something else to add to this story? Share in the comments below!