Sunday night was remarkable in many ways. While the nation was celebrating return of International cricket to our national stadium, Strings announced their retirement as producers from Coke Studio after 4 years of sheer glory.
The development led to mixed reactions with some finding it hard to say goodbye and others feeling it was about time. Regardless of what side you pick, there is one question that has been worrying all of us following the band's decision i.e. "who will get behind-the-wheel next?"
Also Read: 10 All Time Favorite Coke Studio Songs On A Millennial's Playlist
In a bid to answer this query, we have listed out for you 6 potential candidates perfect for the job based on their previous performances. Let's have a look at it!
1. Shuja Haider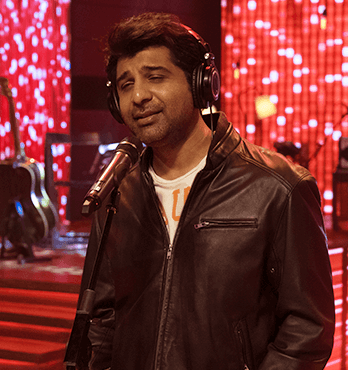 With CS hits like Aaqa, Aaya Laariye, Jaan-e-Baharaan, Sab Jag Soye, Khaki Banda and Tera Who Pyar in his bucket, Shuja Haider became a household name for producing heartfelt Sufi melodies and successful renditions of Pakistani classics in a short period of just 2 years.
Also, Shuja Haider is perhaps the only artist on this list who doesn't belong to any band nor did he start his career in a conventional manner by releasing singles. Rather, he started off his music career by lending his voice to songs in Pakistani films, "Khuda Kay Liye" and "Bol" directed by critically acclaimed Shoaib Mansoor and then went on to produce music for artists as big as Shehzad Roy, Ahmed Jahanzeb and Haroon Rashid.
He is also the man behind many exceptional OSTs of Pakistani drama serials like Tum Mere Hi Rehna (2014), Muqaddas (2015), Sehra Main Safar (2015) and Mann Mayal (2016). During this time, he released three singles as well and all three of them did pretty well on the music charts.
With such extraordinary music career, Shuja Haider remains one of the strongest claimants to the throne.
2. Jaffer Zaidi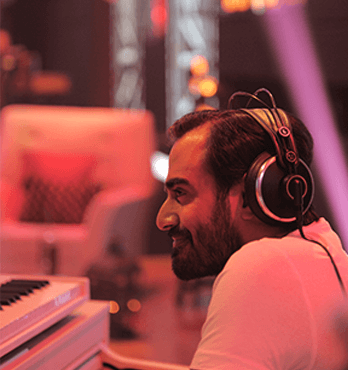 It won't be wrong if I might say that music runs in his blood. Son of famous Pakistani Singer Nayyara Noor and the lead vocalist of semiclassical band Kaavish which gave us unforgettable songs like "Bachpan", "Choti Khushiyaan" and "Tere Pyar Mein", Jaffer Zaidi started his career as a music director and producer in Coke Studio much later in 2016.
Since then he has given numerous promising CS numbers with artists like Ali Azmat, Javed Bashir, Sanam Marvi, Ali Khan, Saieen Zahoor, Ali Hamza, Ali Sethi, Ali Zafar and Strings themselves. Whether its Janay Na Tu, Man Kunto Maula, Uddi Ja, Chall Mele Noon Challiye/Lagi Bina or Faasle, each song has a recall value to it which explains why Jaffer sits on this list.
Cherry on the top is one of the best cover songs of CS, Ranjish Hi Sahi and this year's season finale's tribute to Junaid Jamshed (Uss Raah Par) which further strengthens Jaffer's case.
3. Ali Hamza/ Noori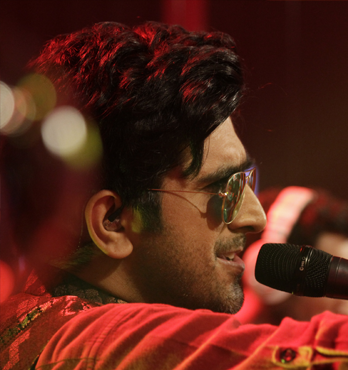 Noori has been an integral part of Coke Studio since the beginning; having the honor of performing in both Rohail Hyatt and Strings produced seasons. After producing CS hits like Saari Raat Jaga, Hor Vi Neevan Ho, Baliye (Laung Gawacha), Aja Re More Saiyaan and the undisputed Paar Chanaa De, the duo decided to part their ways and hence, we were introduced to Ali Hamza as music director for the first time in season 10 of Coke Studio.
Also Read: Season 10 of Coke Studio Has Ended But We're Still in Awe of Ali Hamza for His Musical Prowess
My personal favorite for this job, Ali Hamza didn't miss the mark even once and put up consecutive extraordinary performances like Tinak Dhin, Jindjaani (Jhanjar Phabdi Na) and Kaatay Na Katay; with the former being referred to as the best original to come out in Season 10.
Other than that, Noori on the whole and Ali Hamza alone have had glorious musical careers apart from their CS journey which does not need much introduction. This is why I believe that Ali Hamza is the perfect guy for the job.
4. Shiraz Uppal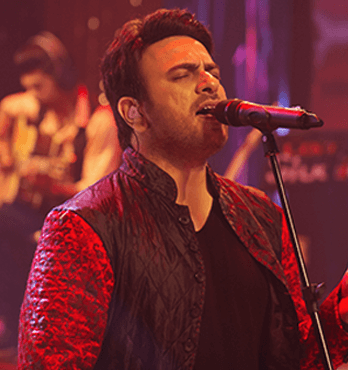 There is no way that the producer of CS biggest hit, "Tajdaar-e-Haram" won't make it to this list. Shiraz Uppal is a name which needs no introduction. Having worked with musical genius A.R. Rahman, Atif Aslam, Noori, Zeb and Haniya, JAL, Amanat, Fareeha Pervaiz and produced several successful tracks for many Pakistani and Bollywood films, Shiraz Uppal is undoubtedly at the top of his game.
Though, he directed music in Coke Studio in only season 9 but even then, he managed to leave his mark with melodies like Saasu Mangay, Ala Baali, Shamaan Pai Gaiyaan and Tu Kuja Man Kuja.
Shiraz Uppal, with his diverse experience and unmatched capabilities, has what it takes to run a show as grand as Coke Studio.
5. Shahi Hasan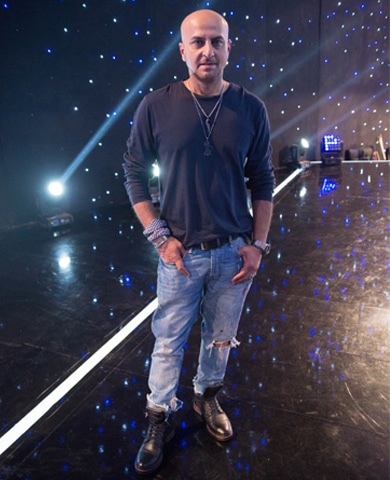 The odd-one–out on the list, Shahzad Hasan has never been on Coke Studio apart from producing backstage music for the series. However, being a cofounder and bass player of Vital Signs, by far the most popular music band to have existed in Pakistan, Shahi does not need to prove why his name should be on the cards. He is unequivocally country's best bass guitar player and one of the most seasoned music directors to live.
Also Read: EP Performed in Pepsi Battle of the Bands' Grand Finale and We Can't Get Over It!
Having said that, I also dread that on being offered any such position, he might turn it down due to his contractual obligations towards Pepsi Battle of the Bands, another music reality show (the return of which took whole music industry by storm).
6. Rohail Hyatt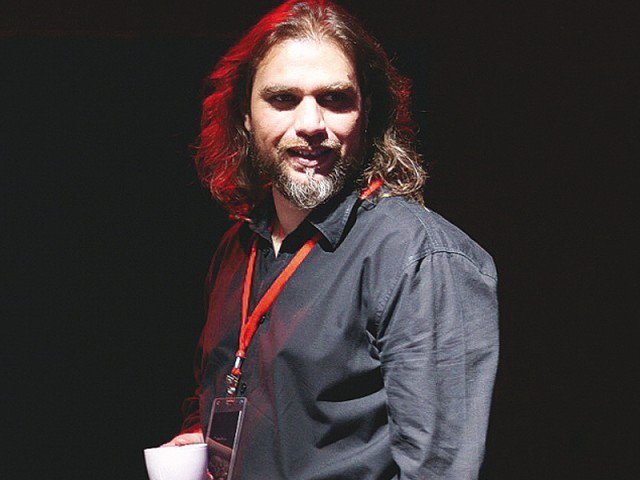 The most obvious yet improbable contender, who would be more appropriate for the job than the man himself who conceived the idea and laid the foundation of Coke Studio which was later adopted in India and Middle East?
He not only produced the show for more than half of a decade but also took Coke Studio to new heights by collaborating with artists beyond the borders. Much of the popularity that Coke Studio enjoys today internationally is ought to Rohail Hyatt's unparalleled flair for music, his visionary leadership and tireless dedication to preserve our musical heritage and produce, "sound of the nation".
Also Read: Saieen Zahoor & Sanam Marvi Return to Coke Studio with a BANG!
Whether he will come back to the rescue of Coke Studio or not is whole another debate that we should leave for another day. For now, let's just hope that whoever grabs the producer's hat lives up to the nation's expectations by maintaining the benchmark set by the predecessors.