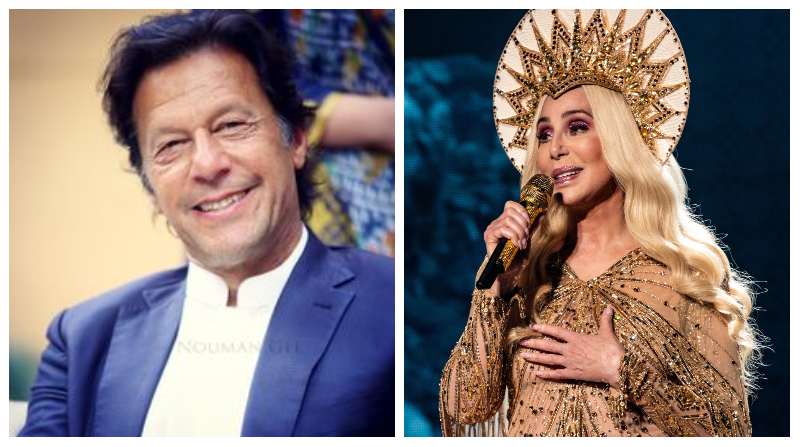 American pop singer, Cher, just shared that she has been a big fan of Imran Khan since his cricket days.
The international music sensation who had been campaigning for Kaavan's (Marghazar Zoo's lonely resident elephant) freedom took to Twitter to thank Imran Khan for all his help.
Cher has been full of joy ever since Islamabad High Court (IHC) ordered to relocate Kaavan to a proper animal sanctuary. Recently, in a series of tweets, she individually thanked every person who contributed in the whole process.
Cher also mentioned Imran Khan in her tweet and appreciated his kindness.
"I was a big fan of you when you played cricket Imran Khan. I always thought you seemed so kind," wrote the singer.
However, Pakistanis were quick to share a little piece of advice for Cher!
This because many Imran Khan fans have been left disappointed ever since his political paty PTI came into power.
Also Read: American Singer Cher Thanks The Pakistani Govt. For Agreeing To Free Lonely Elephant Kaavan
Some even questioned what role Imran Khan had played in the whole process.
Well, because of the whole lockdown and no-lockdown debate, it seems Cher is the only one praising the PM rn.