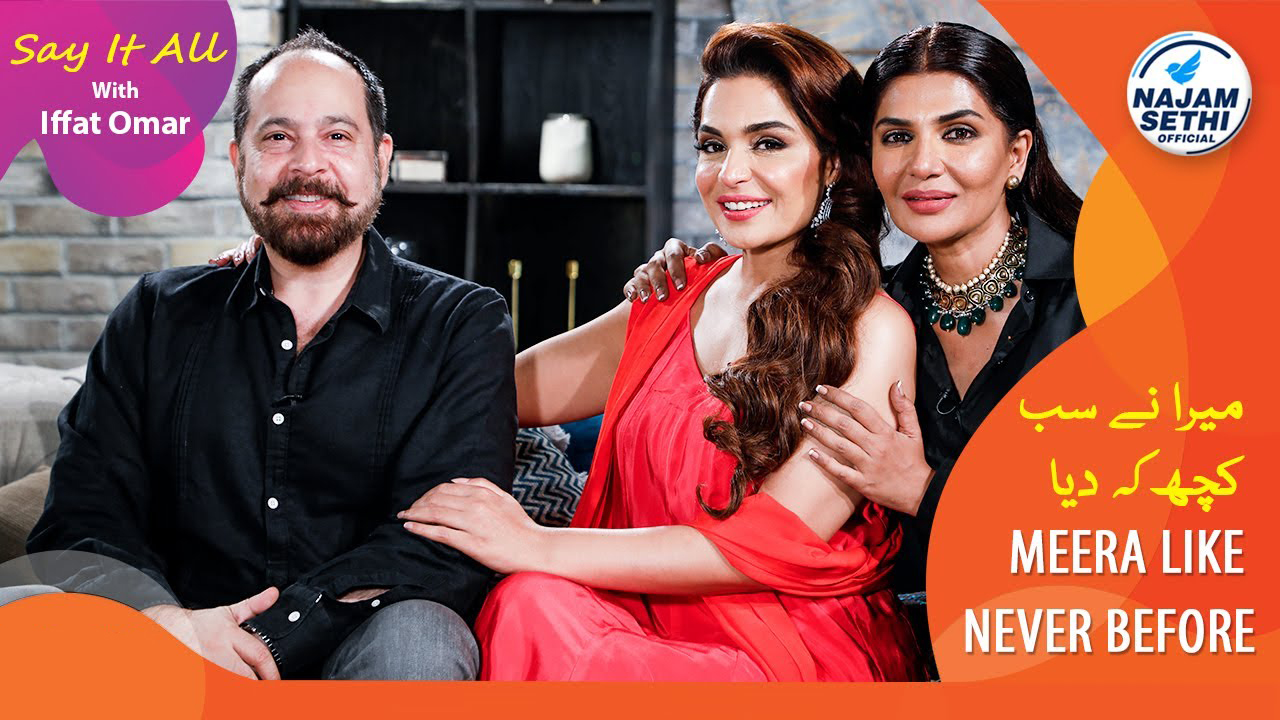 Iffat Omar recently launched her own show on YouTube, "Say It All with Iffat Omar," that airs on Najam Sethi's official YouTube channel.
She invites Pakistani celebrities on her show to discuss about their lives and work.
Meera Ji, Lollywood's most famous actor recently did a film Baaji with Saqib Malik. The film marked the directorial debut of Saqib Malik. It is said that Baaji is loosely based on Meera's own life.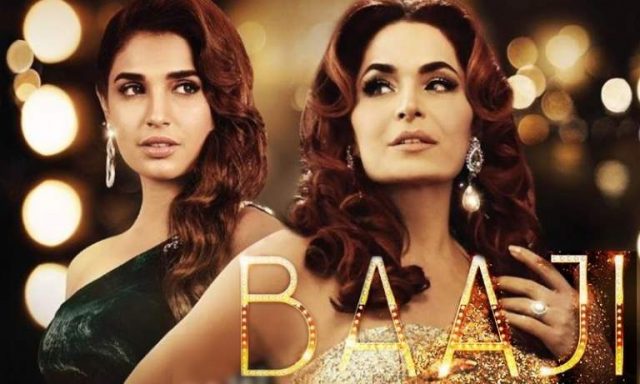 Meera appeared on the Iffat Omar's show along with her Baaji director. She discussed her film and how women over 30 are treated in Pakistan's entertainment industry.
As expected there were a lot of statements that only the Miss Meera Ji would have the guts to say on camera!
1.Wo Acha Larka Hai
When Iffat Omar brought up Mohsin Abbas Haider's domestic violence scandal, Meera praised Mohsin's acting skills and she said she found him to be a good person.
2. Mujhe bohat zayada kabhi kabhi Reema tang krti thi
When Iffat Omar asked Meera who she wished would have left the industry in the 90's so Meera could work in peace, after a little, initial reluctance she mentioned Reema.
Read: 3 Times Noman Ijaz Made Sense & 3 Times He Offended Me On "Say It All With Iffat Omar"
3. Third world country mei rehte hain third class soch kay sath
This was Meera's answer when Iffat asked her opinion on why Pakistan was not progressing.
4. Mohabbat, mene Baaji sai bohat mohabat ki hai
When asked, "Kia apne aik din ki mohabat ki hai?" Meera gave a genuinely WTF answer by naming her film, Baaji!
Yeah…I'll leave it to you to make sense out of that!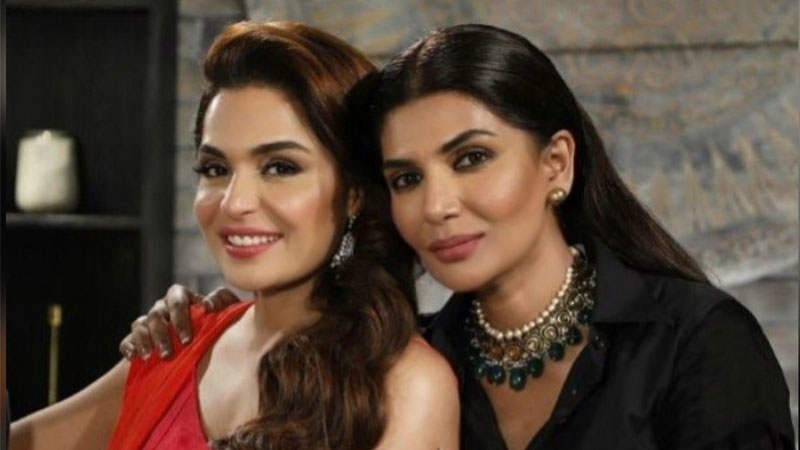 5. Achay kaam ki pyaas thi mujhe
Meera Ji said this while lamenting about her struggle to reclaim her previous status in Lollywood.
6. Pakistan mein har roz apki desires ka qatal hota hai
She felt that in Pakistan your desire to work and to do something new is not respected.
7. Mein agar iski (Iffat Omer) maa bhi bun jaun (in film or drama) tou mujhe koi problem nahi hai
Meera Ji mentioned that she was close to Iffat Omar and would gladly work with her even if she was given the role of her mother.